AIANTA in the News (2019)
November
---
Reimagining the Rural West: Cultural Heritage and Tourism
Western Governors' Association; Nov. 4, 2019
The budding agritourism business
Native America Calling; Nov. 8, 2019
October
---
Restoration Of Desert View Watchtower At Grand Canyon Completed
National Parks Traveler, Oct. 13, 2019
Hopi Tutuveni Attends 2019 American Indian Tourism Conference as Part of a Tourism Cohort
Hopi Tutuveni; Oct. 1, 2019
D.C. app spotlights American landmarks 'with a native twist'
Thomson Reuters Foundation News, Oct. 1, 2019.
See also National Post and Vancouver Sun.
September
---
Three Attractions Recognized as Best in Indian Country Tourism
Native Business Magazine; Sept. 24, 2019
Alaska Tribal Tourism Takes Top Honors at Enough Good People Awards During American Indian Tourism Conference
Anchorage Press; Sept. 23, 2019
Coeur d'Alene Casino Resort Hotel honored for its cultural tourism program
Indlander; Sept. 24, 2019
Albuquerque Casino Takes Top Honors At Enough Good People Awards At American Indian Tourism Conference
Los Alamos Daily Post, Oct. 7, 2019
Best Tribal Destinations Recognized at American Indian Tourism Conference
Native News Online; Sept. 23, 2019
See also Seminole Tribune
North Dakota tribes team up to attract international tourists
Bismark Tribune, Sept. 22, 2019
Video: Conference held to grow local tribal tourism
Fox 23 News; Sept. 17, 2019
Cherokee Nation hosts 21st annual Indian Tourism Conference (video included)
KTUL-ABC; Sept. 17, 2019
21st American Indian Tourism Conference Underway at Cherokee Nation's Hard Rock Hotel & Casino Tulsa
Native News Online; Sept. 17, 2019
Biz quicks: American Indian tourism conference this week… Industrial center sold… Stores opening
Tulsa World News; Sept. 16, 2019
Cherokee Nation welcomes 21st annual American Indian Tourism Conference to Hard Rock Hotel & Casino Tulsa
Anadisgoi Cherokee Nation Newsroom, Sept. 16, 2019.
American Indian Tourism Conference underway
Muskogee Phoenix; Sept. 16, 2019
American Indian Alaska Native Tourism Association to host first tribal tourism information gathering session
Indian Country Today, Sept. 10, 2019
August
---
New tour app seeks to correct the Native American narrative in the nation's capital
The Washington Post; Aug. 21, 2019
Are Cultural Tours Built on Exploitation?
Skift, Aug. 19, 2019
July
---
How to be a good tourist on Native lands
Native America Calling, July 30, 2019
European search for 'real Americans' a boon for tribal tourism
KCAW.org; July 29, 2019
Everyone wants to Instagram the world's most beautiful canyon. Should they?
Vox; July 11, 2019
Culturally appropriate gift shops
Native America Calling; July 15, 2019
In Wisconsin con gli indiani d'America
Ansa.it; July 20, 2019
Native American Fam Tour Brings Italian Travel Trade to Wisconsin
Brand USA; July 10, 2019
June
---
Viaggio Nelle Terre Dei Nativi Americani: Itinerario Alla Scoperta Delle Tribu del Native Wisconsin
Simona Sacri, June 18, 2019
Travel groups work to increase foreign tourism to Wisconsin's native communities
News Watch 12 (Rhinelander, Wisconsin); June 9, 2019
May
---
AIANTA, USDA to Present Free Webinar on 'Recreation Economy'
Native News Online; May 15, 2019; See also
A Route 66 Road Trip Through Indigenous Homelands
Yes! Magazine, May 13, 2019
See also Resilience.org.
After 30 years with state, Sherry Rupert leaving Nevada
Nevada Appeal; May 10, 2019
George Washington University to collaborate with Indigenous communities to create 'Guide to Indigenous Washington, DC'
Indian Country Today, May 7, 2019
April
---
AIANTA Welcomes Sherry L. Rupert as Executive Director
Native News Online, April 24, 2019.
See also Native Business Magazine, Indian Country TV, eTurbo News; Indian Gaming
A 'Pink Moon' will be visible this weekend. Here's what that could mean for you
Business Insider; April 19, 2019
See also Business Insider Australia and Business Insider Malaysia.
Registration Now Open for 2019 American Indian Tourism Conference
Native News Online, April 11, 2019
See also: Native Knot.
Experience the Rich Heritage of America's First Nations
The Group Travel Leader, April 2, 2019
March
---
Native Americans Shift Stereotypes, Boost Economies, Through Tourism
Voice of America, March 27, 2019
Two Alaskans elected to U.S. Travel Association board
Travel Weekly; March 21, 2019
AIANTA Activity Schedule at ITB
FVW Daily (page 15); March 9, 2019
Wo die kleinsten Totempfähle der Welt entstehen (Find the world's tiniest tiny totem pole carver)
ITB Newsroom; March 7, 2019
Neue Reise-Ideen (New Travel Ideas)
America Journal Facebook Page; March 5, 2019
February
---
AIANTA Executive Director Camille Ferguson to Represent Tribal Tourism on U.S. Travel Association Board of Directors
Native News Online; Feb. 27, 2019
U.S. Travel Association Board of Directors gets new members
eTurbo News; Feb. 27, 2018
Amerikas Ureinwohner auf der ITB 2019 treffen
LifePR; Feb. 18, 2019
January
---
Putting the Alaskan Tribe of Chickaloon's Native Village on the Tourist Map
The George Washington University Blog; Jan. 10, 2019
View more AIANTA in the News coverage.
A Warm Thank You to Our Partners
Bureau of Indian Affairs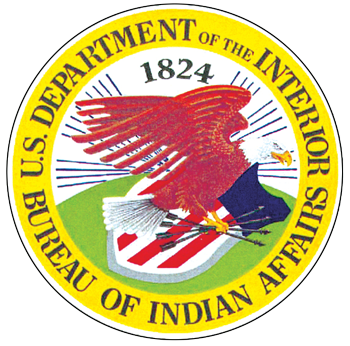 Native American Agriculture Fund

Bureau of Land Management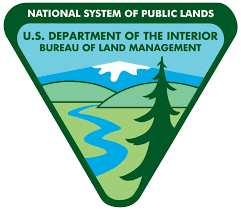 National Park Service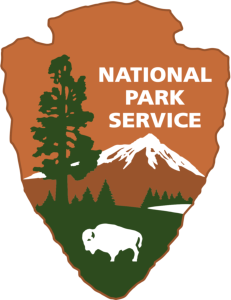 Juan Bautista de Anza National Historic Trail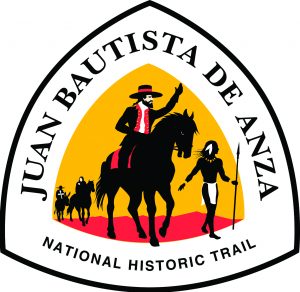 Lewis & Clark National Historic Trail