22nd Annual American Indian Tourism Conference Agenda
September 14-18, 2020 | Location: Virtual
Thank you for your interest in attending the American Indian Tourism Conference (AITC).
The only national conference dedicated to travel and tourism in Indian Country, the American Indian Tourism Conference connects tribal leaders and tourism enterprises with tourism and hospitality professionals, with the intent of growing tourism in tribal communities throughout the United States. Right now, it is more important than ever to plan ahead for the future of tribal tourism.
Below, find the complete conference agenda.
Monday, September 14, 2020
Welcome to the American Indian Tourism Conference
Welcome to AITC
Speakers: Sherry L. Rupert, CEO, AIANTA; Emerson Vallo, President, AIANTA Board of Directors
Welcome to the 2020 American Indian Tourism Conference, "One Country, Many Nations." For more than 20 years, the American Indian Alaska Native Tourism Association has been proud to host AITC, the only national conference dedicated to travel and tourism in Indian Country.
Please make sure to download the official 2020 AITC app and enjoy this year's conference!
Protecting Our Nations / Leading Through Change
Keynote Speaker: Amber Torres, Chairwoman, Walker River Paiute Tribe
Tribal officials are often faced with tough decisions especially during times of crisis. They must weigh doing what's right with the longer-term potential for deep economic losses. Despite significant pushback, Walker River Paiute Tribe Chairwoman Amber Torres made an early decision to close the reservation to all non-residents, even off-reservation tribal members. The decision has kept COVID-19 numbers to a minimum among the Walker River Paiute people, but it also effectively shut down Weber Reservoir, a popular attraction with visitors.  "People did not respect our decision as a sovereign nation to close the reservation, especially the Weber Reservoir. They wanted to get into our ancestral homelands as if it is their right to fish and use our resources for recreation, when ultimately it is a privilege," said Torres. In this session, Torres addresses AITC delegates on the importance of planning ahead and the best approach to take when making life-saving and potentially unpopular decisions. 
Building a Regional Tribal Tourism Alliance
Speakers: Suzette Brewer, Executive Director, Native American Tourism of Wisconsin (NATOW); Geri Hongeva, President, Arizona American Indian Tourism Association; Sherry L. Rupert, CEO, AIANTA (moderator)
more information....
Lack of budget and staff resources can be detrimental to creating an effective marketing plan, especially in times of crisis. A strategic approach to destination marketing, especially one that brings together partners under one collaborative umbrella, ensures a wider reach for all stakeholders. Join Geri Hongeva, President of the Arizona American Indian Tourism Association (AAITA) and Suzette Brewer of Native American Tourism of Wiscconsin (NATOW), as they share the benefits of developing a regional marketing program.
Responding to the Active Shooter
Speaker: Regis Pino, Safety Services Representative, AMERIND
more information....
When it comes to planning for the worst, preparation is key. Regis Pino, the Safety Services Representative for AMERIND presents the National Safety Council's module on how to recognize and react to an active shooter situation, including active shooter statistics, the definition of an active shooter, how to recognize the signs of an active shooter and what to do when confronted with an active shooter.
Join fellow AITC delegates in a lively presentation of lively local performances, networking opportunities and artisan demonstrations.
Blending Cultural Heritage with Outdoor Adventure
Speaker: Linda Cooley, Deputy Director, Yurok Economic Development
more information....
For the Yurok people, the California condor (prey-go-neesh) has been spiritually tied to Yurok ceremonies since the beginning of time. But it has been more than a century since condors have inhabited the Northern California tribe's ancestral lands. In 2008, the tribe created the Yurok Tribe Wildlife Program (YTWP) to determine if Yurok Ancestral Territory could provide a suitable habitat for a reintroduced population of the endangered California condor. Now an official release program into Redwood National Park is planned for later this year. Linda Cooley, Deputy Director of the Yurok Economic Development Corporation will explain how the Yurok community worked with the National Park Service and other federal partners to blend the tribe's relationship to the land, codified the Yurok Constitution, into a cultural heritage program open to visitors and residents alike.
Resilience Planning: Lessons Learned from COVID-19
Speakers: Seleni Matus, Executive Director, International Institute of Tourism Studies, George Washington University; Anna Barrera, Research Scholar, International Institute of Tourism Studies, George Washington University; Talia Salem, Principal, The Urban Nomad
more information....
This session will share practical guidance that tourism destinations and businesses in Indian Country can take to plan their reopening, attract and inspire confidence among travelers and manage through this unprecedented global pandemic. Learn best practices and lessons related to resilience planning and leadership, product innovation and communications.
Regional Breakout Sessions
Join members of the AIANTA Board of Directors and nearby colleagues to discuss issues and challenges facing your region.
Input gathered at these sessions will help AIANTA advise decision makers in supporting tribal tourism development and growth, and determine how to best deliver training and other resources.Moderators:
Alaska Region: Rachel Moreno, Mario Fulmer (AIANTA Board Representatives, Alaska Region); Camille Ferguson (AIANTA Board Representative, At-Large)
Eastern Region: Lora Ann Chaisson, Darrell Waldron (AIANTA Board Representatives, Eastern Region)
Midwest Region: Crystal Holtz, Kirby Metoxen (AIANTA Board Representatives, Midwest Region)
Pacific Region: Jamie Sijohn, Hi'ilani Shibata (AIANTA Board Representatives, Pacific Region); Linda Cooley (AIANTA Board Representative, At-Large);
Plains Region: Travis Owens (AIANTA Board Representatives, Plains Region);
Southwest Region: Emerson R. Vallo, James Surveyor (AIANTA Board Representatives, Southwest Region);
Unwind, grab your favorite beverage and join AITC delegates in a post-conference recap of the day's events.
Tuesday, September 15, 2020
CEO & President's Report
Speaker(s): Sherry L. Rupert, CEO,  AIANTA: Emerson Vallo, Board President, AIANTA
Greetings, everyone and welcome to the 2020 American Indian Tourism Conference. This year's theme "One Country, Many Nations" focuses on how native-led cultural tourism efforts are paving the way for economic recovery in Native nations. The COVID-19 pandemic heavily impacted Indian Country and cultural heritage tourism. In spite of these hardships, we are a strong people and this conference is a testament to how we come together and learn from one another on how to get past these challenges.
Last year was an incredibly productive time for the American Indian Alaska Native Tourism Association. Tourism throughout Indian Country and the United States was very successful. The industry generated more than $1.87 trillion in economic impact, supported 9.2 million American jobs, accounted for nearly 2.8 percent of the entire U.S. GDP, and continues to be the nation's seventh-largest private sector employer and the country's largest small-business employer.
We look confidently toward 2021, and a bright future for tourism throughout Indian Country.
The Basics of Grant Writing
Anne Ketz, CEO & Services Director, 106 Group; Gail E. Chehak, Membership & Outreach Coordinator, AIANTA
more information....
Successful grant writing involves so much more than simply filling out a form. In this session, learn how grant applications are reviewed and scored, and what practical steps are needed for navigating the grant writing process. Presenters will offer guidance on how to develop strong writing skills that can increase the chances of a successful grant application. Also learn how to present a clear scope and vision of how your desired grant fits in with your organization's broader program and how to find funding sources that are a good organizational fit. The presentation concludes with relevant case studies and best practices to increase the chances of grant funding success.
Tribal Tourism Development through Native Design: How Indigenous Architectural Design Invites and Engages Visitors
Speakers: Naomi Torres, Superintendent, Juan Bautista de Anza Historic Trail, National Park Service; Johnpaul Jones, Partner, Jones and Jones
more information....
While much has been written about European expansion into Western North America, far less has been chronicled about the Native American communities that continuously inhabited California and Arizona long before the route became known as the Juan Bautista de Anza National Historic Trail. Naomi Torres, Superintendent for the Anza National Historic Trail will share the unique partnership project underway with AIANTA which will result in educational webinars for tribes, a print/online guidebook reflecting past and present-day tribal attractions at key spots along the trail, and a first-of-its kind map, that will translate key locations along the trail back in the original native languages.
Guest speaker Johnpaul Jones (Oklahoma Choctaw/Cherokee), Architect and Founding Partner of Jones & Jones will share his indigenous design approach and philosophy to building Native Values into modern design. This session will explore past and current projects that exemplify Native Values in design ranging from the Smithsonian's National Museum of the American Indian on the Mall in Washington, D.C. to the Santa Ynez Chumash Cultural Center and Museum.  
Join fellow AITC delegates in a lively presentation of lively local performances, networking opportunities and artisan demonstrations.
Expanding Your Culinary Tourism Footprint
Speaker: Chef Crystal Whapepah, Chef & Owner, Wahpepah's Kitchen
more information....
The important discussions around food sovereignty for tribal communities have led to an emergence of a brand new culinary scene. This is an emerging market segment for tribes interested in expanding tourism revenues as culinary tourism is a particularly important market segment with travelers. The World Food Travel Association estimates visitors spend up to 25 percent of their entire travel budget on food. These travelers are not interested in the same old menus, they are looking for exciting new options, with many interested in locally produced foods. The new Native-owned restaurants cropping up across the country feature exciting new menus, many with few commonalities, except that their roots are grounded in Native traditions. Join Chef Crystal Wahpepah, the first-ever Native American Indigenous Chef to be featured on Food Network's Chopped television show. Her catering menus are informed by her Kickapoo heritage and include such Native menu items as bison, venison, squash and corn with recipes passed on through the generations. During this session, Chef Crystal discusses the emergence of this exciting new culinary scene and how tribes interested in tourism are well served by developing their own unique culinary offerings.
Possibilities Through Partnerships: How NPS & USFS Support Community Tourism
Speakers: Donny Leadbetter, Tourism Program Manager, National Park Service; Toby Bloom, Manager of Tourism and Interpretation, U.S. Forest Service
more information....
Identifying, developing, conserving, and preparing your tourism assets for visitor experiences are fundamental steps in the development of a tourism economy. Cultural heritage and natural resources can be critical components of a destination's tourism portfolio, and the U.S. Forest Service and National Park Service manage several programs that can be tapped to cultivate cultural and natural assets. Join this session to learn about technical assistance and funding programs available from the agencies as well as examples of community-park and community-forest collaboration.
The One-Page Marketing Plan
Speaker: Monica Poling, Marketing & Public Relations Manager, AIANTA
more information....
A good marketing plan can provide clarity about an organization's priorities and ultimately lead to increased visitation, expanded relationships and new business. So why do so many companies skip building these road maps to success? Building a one-page marketing plan will provide your organization with the building blocks it needs, while keeping you focused on only the most important goals. Who is your audience, what do they want, what do you need, and how does that all come together? Join Monica Poling, Marketing & Public Relations Manager for AIANTA, as she walks you through basic steps in building your own plan.
The Importance of Data Collection
Speakers: Alan P. Meister, Ph.D., CEO & Principal Economist, Meister Economic Consulting; Mike Meczka, President, Meczka Marketing Research and Consulting, Inc.
more information....
Tribes that strategically collect data across all their customer segments—not just their casinos—can realize multiple benefits, ranging from improved operational and financial performance, increased media exposure, stronger funding proposals and increased support from federal and regional partners. Furthermore, data allow Tribes to develop and monitor a better understanding of their various customer segments and their preferences in order to ensure that the tribe is providing what their customers value and want. During this session, Dr. Alan Meister, CEO & Principal Economist of Meister Economic Consulting, who has consulted for many Native American Tribes and the National Indian Gaming Commission, will address the importance, benefits, and challenges of collecting data on Indian Country tourism. Meister is joined by Michael Meczka, President of MM/R/C Consulting, who has been researching the hospitality industry for more than 35 years.
Unwind, grab your favorite beverage and join AITC delegates in a post-conference recap of the day's events.
Wednesday, September 16, 2020
NATIVE Act and Job Development in Indian Country
Keynote Speaker: Congresswoman Deb Haaland, U.S. House of Representatives
more information....
U.S. Congresswoman Haaland (Laguna Pueblo), representative from New Mexico's first congressional district, will discuss how the Native American Tourism Improving Visitor Experience (NATIVE) Act has the potential to grow jobs in Indian Country.  Building tribal inclusion and funding for tourism through agencies such as the Administration for Native Americans (ANA), the National Endowment for the Arts (NEA) and the National Endowment for the Humanities (NEH) supports tribal tourism growth and access to technical assistance and training.  Congresswoman Haaland will also discuss the potential of tourism to help perpetuate cultural practices alongside the creation of jobs in the short term as we recover from COVID-19 restrictions and in the longer term as visitors are drawn to the authentic experiences within American Indian Nations, Alaska Native Villages and Native Hawaiian communities.
Securing Funding for Your Tribal Tourism Project
Speaker: Rick MacLeod Farley, Principal Consultant, MacLeod Farley & Associates
more information....
Rick MacLeod Farley presents clear, practical and proven "real-world" tactics and steps that can be used to secure funding for community tribal tourism projects. Learn how to successfully plan your project, secure funding and proceed with successful implementation. The presentation, inspired by the 'Group of Seven' project financing tactics "from the field," such as creating phases, telling your story, imagery and visuals, dealing with curve balls, moving past dead ends, persistence, as well as new emerging opportunities (and successes) with tribal communities and parks. 
More than Words and Pictures: Bringing Your Tourism Story to Life
Speakers: Dan Wiley, Senior Manager, Integrated Resources Stewardship, Lewis and Clark National Historic Trail, National Park Service; Chris Seek, CEO, Solimar International; Bruce Rettig, Travel Writer/Photographer, AIANTA
more information....
Before travelers form a deep connection with a destination, they must first tap into powerful, personal emotions. This is why the "been there, done that" experience rarely leads to glowing social media hashtags. For travel marketers, building a loyal fan base starts with taking full stock of the distinctive tourism assets available to travelers. Then, tourism pros must tap into the "uniqueness" of each asset by carefully crafting a marketing message that utilizes engaging storytelling and vivid imagery. 
Sites of interest, key attractions and tribal enterprises can be examined through the lens of geotourism, which sustains or enhances the geographic character of a place, its environment, culture, aesthetics, heritage and the well-being of its residents. In this webinar, participants will first learn how to conduct their own asset inventory, and then receive valuable tips on crafting an effective promotional message.
Join fellow AITC delegates in a lively presentation of lively local performances, networking opportunities and artisan demonstrations.
Planning for the Return of the International Visitor – Will You be Ready?
Speakers: Julie Heizer, Deputy Director, US Dept. of Commerce, National Travel and Tourism Office Industry & Analysis | International Trade Administration; Sharon Calcote, Louisiana Byways Director, Louisiana Office of Tourism; Tony Lyle, Vice President, Tourism Development, Lake Tahoe Visitors Authority; Lisa Weigt, Principal, Destinations by Design
more information....
Learn how tourism organizations are addressing marketing and promotion activities during this pause in international inbound traffic due to COVID-19 travel restrictions. Panelists will discuss creative ideas to maximize marketing efforts and also best practices and lessons learned to help tribal tourism professionals avoid those pitfalls in their own work.
Stories around Food:  Blending Agriculture and Tourism
Speakers: Janie Simms Hipp, CEO, Native American Agriculture Fund; Steve Larese, Travel Writer/Consultant, AIANTA
more information....
The United States is home to nearly 80,000 indigenous farmers, who generate some $3.5 billion in agricultural sales. As Americans become increasingly confused about the origins of their food, many are seeking solutions that involve locally or organically grown and raised products. At the intersection of these two demographics is agritourism, which provides farmers and ranchers with additional revenue streams as they demonstrate their traditional growing and harvesting techniques to an audience hungry for more information. Join Janie Simms Hipp, CEO of the Native American Agriculture Fund and Steve Larese, Award Winning writer as they discuss how farmers can use this interest in food sovereignty to develop their own agritourism programs.
Understanding the Tourism Distribution System
Speaker: Chris Pilley, Owner/Contract Manager, Rocky Mountain Holiday Tours
more information....
Marketing directly to visitors is just the first step in developing new economic revenue streams. Tourism marketers can also expand their scope by focusing on indirect tourism sales, which target third-party buyers such as retail travel agents, online travel information sites, inbound tour operators and wholesalers. Although these indirect sales may involve varying commissions and buying structures, they also offer far greater rewards in terms of reach and volume.
The Brownfield Resources for Heritage Tourism in Indian Country
Speakers: Eugene Goldfarb, Adjunct Associate Professor; Scott Nightingale, Co-Director; Kansas State Tribal TAB Program
more information....
Brownfields are underutilized properties complicated by the actual/potential presence of hazardous substances. Redevelopment and reuse of properties supports local communities & job growth, utilizes existing infrastructure and improves the environment. The EPA supported KSU Tribal TAB program provides free tech assistance to move this complicated process along. Heritage tourism and brownfields are a good fit and can provide incentives to restore and reuse tribal lands as well as preserve Native American traditions and culture, and the revenue stream to support a community. Restoring, reusing and/or redeveloping underutilized properties better serves the community and brings additional resources. TAB is looking for ways to present the tourist and visitation options when assisting tribes & exploring how to facilitate the connection between Heritage Tourism and Brownfields-Tribal Response Programs.
Enough Good People Industry Awards

The Best of Indian Country Tourism
AIANTA recognizes leading tribal tourism enterprises and individuals in three categories: Destination of the Year, Best Cultural Heritage Experience and Excellence in Customer Service.
In addition to the Industry Awards, AIANTA, led by an expert panel of tourism industry professionals, also awards the Industry Professional Award to individuals who have made a significant impact on tribal tourism and/or who have helped AIANTA achieve its mission.
These awardees represent tourism entities that foster a greater understanding and appreciation of authentic culture, history, heritage and/or the arts.
Thursday, September 17, 2020
Facing and Overcoming Crisis
Keynote Speaker: Lieutenant Governor Peggy Flanagan, State of Minnesota
If 2020 has taught us anything, it is that crises can and do occur with little warning. Frequently these unexpected life events produce devastating economic effects that last for years if not decades. The State of Minnesota is no exception. During this session, Minnesota Lieutenant Governor Peggy Flanagan, a citizen of the White Earth Nation of Ojibwe, addresses crisis planning and how tourism entities can better prepare for the worst by having a plan in place before a crisis happens.
Marketing & Messaging Tribal Tourism in the Year of COVID -19
Speakers: Camille Ferguson, AIANTA At-Large Board Member; Economic Development Director, Sitka Tribe of Alaska; Jamie Sijohn, AIANTA Board Member, Pacific Region
more information....
Learn how to stretch limited funding resources by employing creative marketing techniques.  This session will include a discussion on how to share your voice, how to bring consumer confidence to your tourism destination and other unique challenges brought by COVID-19.
Driving Traffic to Tribal Campgrounds and RV Parks
Speaker: Gayle Skunkcap, Jr., Campground Administrator, Blackfeet Manpower One Stop Center
more information....
Blackfeet Nation operates a number of campgrounds and RV parks conveniently located near the entrances of Glacier National Park. The Nation has successfully partnered with many big organizations and hosted many large-scale events on the campgrounds, including the annual Glacier National Park Half Marathon, Native Speaks, Vacation Races, R.V Trekking USA, Annual Veterans Powwow and Good Sam Status.
Networking Break: Agritourism and American Indian Foods
Hosts:
Gail Chehak, Membership & Outreach, AIANTA; Steve Larese, Travel Writer, Photographer for AIANTA's agritourism program; Latashia Redhouse, Program Director, American Indian Foods; Courtney Fischer, Assistant Director, American Indian Foods
Network with agritourism professionals and Native food producers to discuss agritourism trends and opportunities. Open to anyone working in agritourism, culinary arts and Native foods production or anyone interested in exploring agritourism opportunities.
Developing A Business Case in Support of Cultural Tourism Infrastructure
Speakers: Anne Ketz, CEO & Services Director, 106 Group; Gail McDonald, Development Manager, Akwesasne Heritage Center
more information....
Within the Saint Regis Mohawk Tribe's Cultural Tourism program, proposed development of a new Akwesasne Heritage Complex was a key initiative. The Complex will be the heart of the tourism program, visitor experience, and community heritage and cultural programming. Developing a Business Case is an important step to support tribal decision making.
The Business Case for the Tribe's development of the Heritage Center will include cost benefit analysis, risk analysis, review of marketing analysis and strategies, roles and responsibilities and proposed governance, recommendations & next steps. This critical document will articulate and justify any major capital expense in a tourism development program. This session will share insights into how to prepare a business case for capital development that is honest, justifiable and understandable by all members of the community.
Photography & Marketing
Speaker: Larry Burton, Professional Photographer
more information....
Professional photographer Larry Burton uses his experience as a tour guide and photographer to help tribes build photo libraries for marketing their attractions and landscapes. In this session Larry will present ideas for collecting and using images to create more compelling websites. He will also share tips for capturing high quality, high resolution wildlife and landscape images.
The NATIVE Act and Cultural Tourism Development
Speakers: Commissioner Jeannie Hovland, Administration for Native Americans; Cynthia Ptak, Economic Development Representative, Economic Development Administration
more information....
Explore Section 5 of the NATIVE Act, which mandates designated federal agencies and those agencies with a tourism function, utilize their grant programs to support the efforts of tribes and tribal organizations to grow the benefits of cultural tourism.  Representatives from both the Administration for Native Americans and from the Economic Development Administration will discuss funding opportunities that are available to tribes interested in strengthening their cultural heritage and tourism programming.
Strengthening Sustainable Tourism Development via Visitor "First Impressions"
Speaker: C. Andrew Northrop, Statewide Sustainable Tourism Educator, Michigan State University
more information....
Have you ever wondered what your community and tourism assets look like through the eyes of first-time visitors? Have you ever wondered if capturing visitor "first impressions" might be the catalyst needed to spawn leaders, strengthen community vitality and initiate sustainable tourism development? Michigan State University Extension's First Impressions Tourism Assessment (FIT) is a comprehensive tourism assessment conducted over a 24 hour period unannounced by a team of first-time visitors to a host community. This comprehensive, 13-part assessment helps communities learn about their strengths and weaknesses through the eyes of first-time visitors by capturing and sharing their first-impressions.
Unwind, grab your favorite beverage and join AITC delegates in a post-conference recap of the day's events.
Friday, September 18, 2020
Building Alliances for a Better Future
Fawn Sharp, President, National Congress of American Indians (NCAI)
As the aftereffects of COVID-19 cause economies to shrink and human resources to disappear, the eventual return of visitor traffic is one proven path to economic recovery. Although tribal tourism marketers understand the urgency of creating a thoughtful tourism messaging campaign, they are also finding their budgets significantly cut as those monies are directed to other, more pressing social service needs. By teaming together with regional or other partners, tourism marketers can find valuable insights on how to extend visibility with potential visitors. In her keynote speech, National Congress of American Indians (NCAI) President Fawn Sharp discusses the importance of alliances when it comes to aligning knowledge and maximizing resources.
Three Steps to Creating a Great Brand
Speakers: Ric Militi, CEO/Executive Creative Director, InnoVision Marketing Group; Alanna Markey, Vice-President/Client Services & Brand Strategy, InnoVision Marketing Group
more information....
More than just your name and logo, your company brand is every image that's conjured up in consumer minds when they think about your company.  It's your story, but its also how your customers tell their own stories about your product. During this session, panelists discuss the three steps to consider when launching your company, what they each mean, and how to achieve them to become a great brand.
How to Tradeshow
Speakers Kainoa Daines, Director of Culture & Product Development, Hawai'i Visitors & Convention Bureau; Dawn Melvin, Tribal Tourism Relations Manager, Arizona Office of Tourism
more information....
Whether or not your community is planning an immediate tourism outreach or taking a wait-and-see approach, your visitor marketing outreach will likely eventually include showcasing your destination at a tourism trade show. Attending a targeted tradeshow can drive brand awareness and bring visitors, tour operators, media and other potential partners to your cultural heritage destination. But a successful trade show strategy involves much more than just showing up and hoping for the best. Join industry experts Mr. Kainoa Daines, Director of Culture & Product Development for the Hawai'i Visitors & Convention Bureau and Ms. Dawn Melvin, Tribal Tourism Relations Manager, for the Arizona Office of Tourism, as they share insider tips for trade show success.
Join fellow AITC delegates in a lively presentation of lively local performances, networking opportunities and artisan demonstrations.
Casinos & Culture
Speakers: Travis Owens, Director, Cultural Tourism and Community Relations, Cherokee Nation Businesses; Laura Stensgar, CEO Coeur d'Alene Casino Resort
more information....
During the COVID-19 pandemic, tribal gaming establishments reported a collective loss of nearly 300,000 jobs and a total economic hit of $4.4 billion, leaving tribal communities struggling to adapt to those losses. As casinos begin to re-open to the public, they are facing a new normal that includes face masks, temperature taking and monitored entryways. But they also have an opportunity to redefine how they are marketing to visitors. In this session, Travis Owens, who oversees cultural tourism development and community relations for Cherokee Nation Business and Laura Stensgar, CEO of the Coeur d'Alene Casino Resort discuss their tribes' commitment to incorporating culture and heritage throughout the tourism experience.
How to Rebound Digital Marketing After COVID-19
Speaker: Peter Ross, Co-Founder, 829 Studios
more information....
Many businesses have been negatively impacted by the global pandemic COVID-19. But how can these businesses fight back? In this session, we will go over consumer behavior, trends in e-commerce (specifically to food retailers), and how branding can affect search visibility. Utilizing keywords in your ad's content messaging, in SEO and SEM, can increase the chance for consumers to find your business and eventually,  convert. 
Session Takeaways:
How consumers will interact with digital marketing in a post-COVID-19 world

E-commerce data trends 

Best practices to implement in SEO/SEM to maintain a presence online
The Heart Speaks – The Meaning of Aloha
Speaker: Hi'ilani Shibata, Lead Cultural Trainer, Native Hawaiian Hospitality Association
Although similar values exist in all cultures, the Spirit of Aloha is a term that has become synonymous with the Hawai'ian culture. These values have been transferred through ancestral knowledge and are further brought to life by each individual's unique cultural and heritage experiences.
The first in AIANTA's new The Heart Speaks series, The Meaning of Aloha will feature Hi'ilani Shibata, AIANTA Board Member for the Pacific Region and Lead Cultural Trainer for the Native Hawaiian Hospitality Association, who will demonstrate how every tribal tourism individual can uplift their culture and bring a little aloha into their own programming through authentic sharing with visitors. 
As AIANTA concludes its first virtual AITC, join us for a post-conference wrap up, including Native performances and a door prize giveaway.
A Warm Thank You to Our Partners
Bureau of Indian Affairs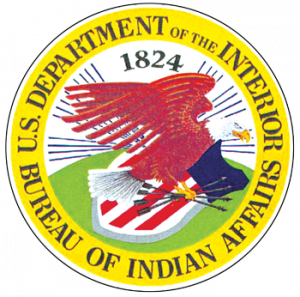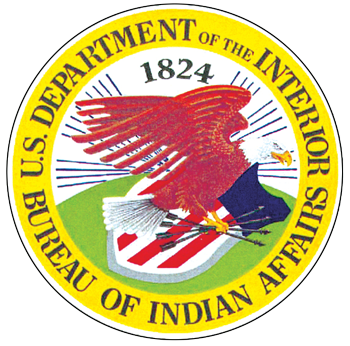 Native American Agriculture Fund

Juan Bautista de Anza National Historic Trail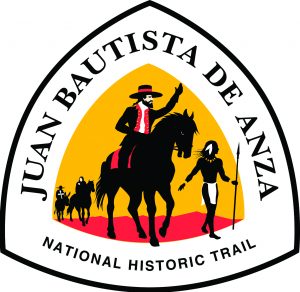 Lewis & Clark National Historic Trail