Why Exhibit at AITC 2019?
If you're looking for a hands-on marketing approach, an exhibitor table during the American Indian Tourism Conference will provide you with direct access to our more than 350 attendees.
AITC Exhibitor Fee
The exhibitor tables, located in a highly trafficked conference area, allow you to directly meet AITC attendees and share your marketing and promotional materials. Your exhibitor fee includes one draped, six-foot table with two chairs, signage, two name badges, a complimentary listing in the conference program, complimentary Wi-Fi and a mailing list of all conference attendees. The exhibitor fee also includes one full conference registration (including meals).
AITC Artisan Fee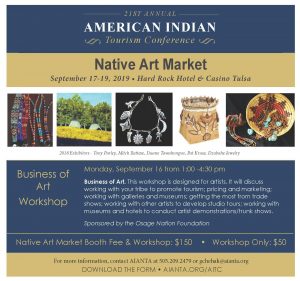 The conference will also feature an Native Art Market, and local artists are encouraged to secure a table for just $150. There is also an option to add a second table (within the same space) for an additional $50.
The Artisan Fee also includes admission to a Business of Art workshop, which provides marketing tools and tips for Native artists. Sponsored by the Osage Nation Foundation.
AIANTA adheres to the Indian Arts and Crafts Act to define who is an Indian artist. Please be prepared to share your tribal documentation. Please, no manufactured artwork.
A Warm Thank You to Our Partners
Bureau of Indian Affairs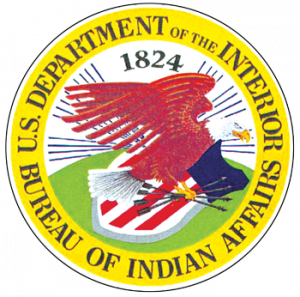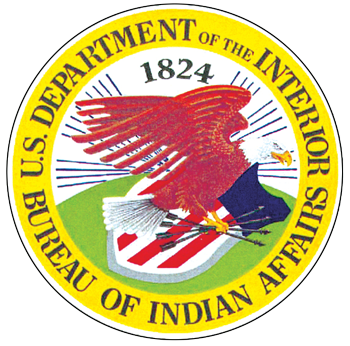 Native American Agriculture Fund

Juan Bautista de Anza National Historic Trail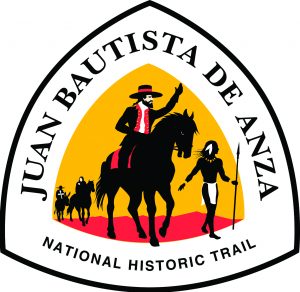 Lewis & Clark National Historic Trail