Now Hiring: AIANTA Administrative Assistant
AIANTA is seeking an enthusiastic and organized Administrative Assistant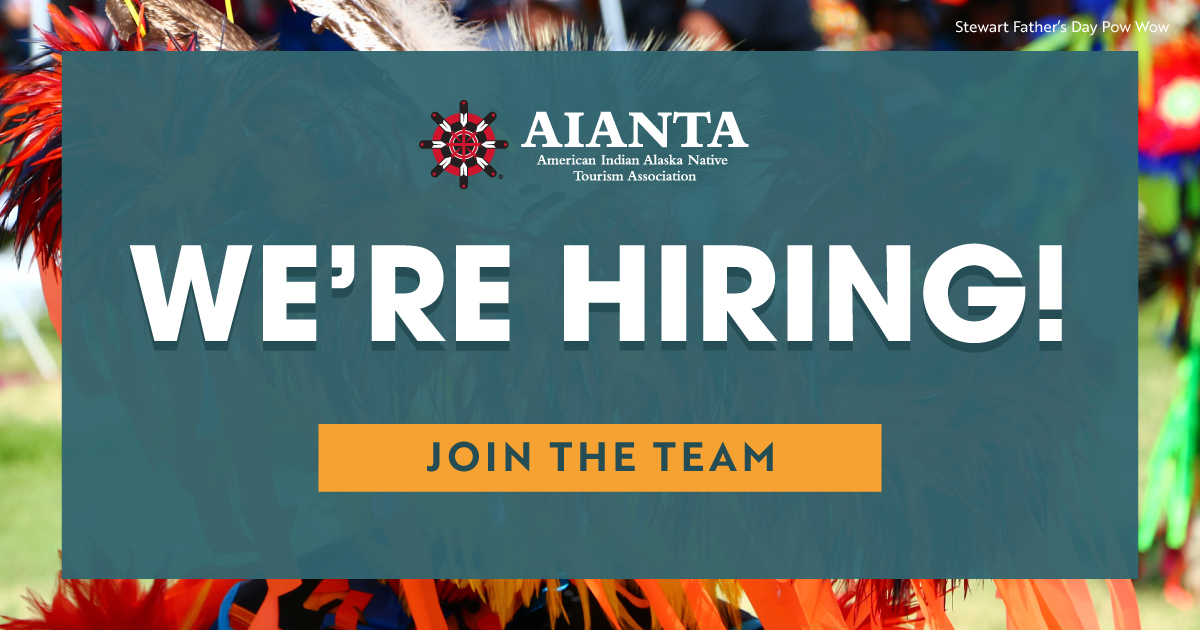 Position Title: Administrative Assistant
(Non-Exempt, Full-time) 
Salary Range: $13 – $15 per hour, DOE
Benefited position (after 90 days in position)
Supervisor: Office Manager
Location: AIANTA Headquarters, Albuquerque, New Mexico
Position Summary
Under direct supervision and mentorship of the Office Manager perform a wide range of activities and projects, mostly entry level to start, with room to grow within the program.
The list of duties and responsibilities is illustrative only of the tasks performed by this position and is not all-inclusive.
Essential Duties and Responsibilities
Answers telephone, responds to requests, delivers messages, and runs errands. Screens all CEO calls and requests topic of call.
Assists the Office Manager with informing the Tribal Relations and Outreach Department of membership payments made, including the membership type: individual, tribal organization, or a nonprofit membership.
Provides entry-level administrative or technical services in support of operating objectives of AIANTA departments.
Assists with filing system, creates electronic files and shreds old documents.
Compiles, copies, sorts, and files records of office activities, business transactions, and other activities.
Assists with mailing letters and packages, preparing envelopes and addresses, stamping, sorting, preparing and distributing mail, packages, and other materials.
Maintains inventory, publications and promotional materials.
Reviews files, records, and other documents to obtain information to respond to requests.
Communicates with customers, employees, and other individuals to disseminate or explain information.
Operates office machines, such as photocopier, scanner, and personal computer.
Interacts directly with colleagues, clientele and/or other internal or external constituencies in day-to-day operations.
Performs miscellaneous job-related duties as assigned.
Prepares the general journals for debit card transactions, credit card receivables, and deposits.
Prepares check requests for invoices pending payments.
Assists the Office Manager with recording travel expenses.
Provides support to AIANTA managers and employees, assisting in daily office needs.
Qualifications, Skills, Knowledge and Requirements
Associate Degree in business management or office administration preferred.
At least 2 years of administrative experience, public relations, or customer service.
Demonstrated excellent organizational and time-management skills with a high degree of attention to detail.
Experience working with tribal communities or diverse communities preferred.
Proficiency with Microsoft products (Word, Outlook, Excel, PowerPoint).
Excellent oral and written communication skills.
Must be able to type at least 60 WPM and demonstrate proficiency in writing skills, grammar, spelling, math, and filing.
To Apply
Please submit a cover letter and detailed resume that includes a description of employment history to include name and addresses of employers, scope of responsibility, how you learned of the position, along with three professional references to: Ariel Richardson, Office Manager, AIANTA at arichardson@aianta.org by Friday, August 19, 2022 5:00 p.m. MDT.