Now Hiring: AIANTA is Seeking an Independent Tribal Agritourism Consultant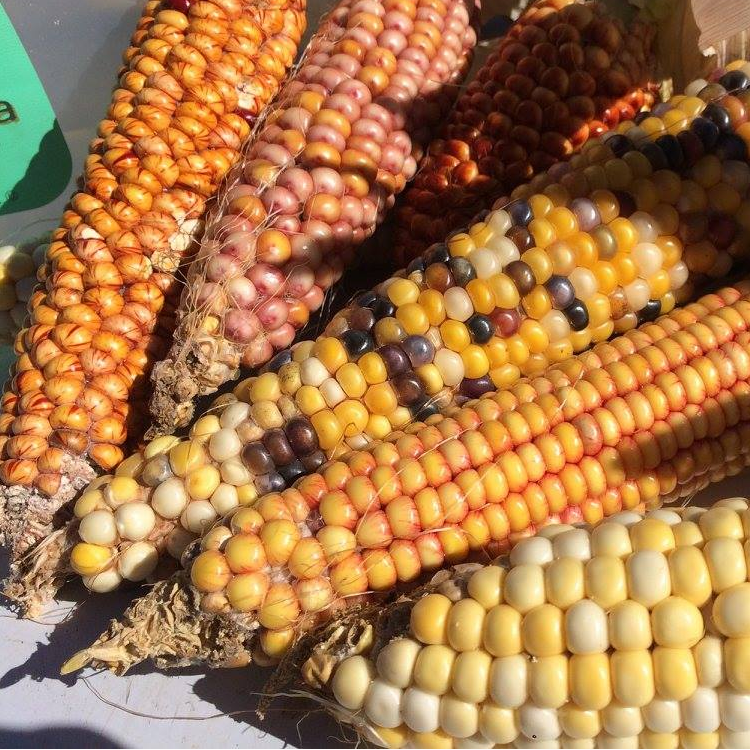 Position Title: Independent Tribal Agritourism Consultant (Project-Specific)
Classification: Contractor – Project-Specific
Supervisor: Marketing & Public Relations Manager
Location: AIANTA
2401 12th Street NW
Albuquerque, NM 87104
Position Summary
AIANTA is looking to grow our agritourism support programming for tribal members, tribal businesses and Tribes and is seeking an agritourism consultant to help identify and connect with tribal agritourism operations across Indian Country.
Tribal Agritourism Consultant Project Overview
Project will include:
Working with AIANTA staff and other contracted support to establish and implement a work plan and timeline for project completion by or before 12.31.2020.
Develop three tribal agritourism case studies;
Support the development of an 80-page "Getting Started in Agritourism" style manual (to include updates to three existing case studies along with the three new case studies);
Support the development of three tribal agritourism-based webinars; and,
Present case study findings at a breakout session at AIANTA's annual American Indian Tourism Conference (AITC). Note: The conference will be held at the We-Ko-Pa Casino Resort in Scottsdale, Arizona from September 14-17, 2020. Date, time and content of breakout session to be arranged in collaboration with Consultant.
Tribal Agritourism Consultant Expectations
The Consultant is expected to collect and analyze information, including demographic, economic and other pertinent data on tribal and Native-owned businesses currently offering agritourism programming and/or businesses that may be poised to adopt agritourism programming.
The Consultant will work with AIANTA staff to identify appropriate contacts for a minimum of 30 identified tribal agritourism products.
The Consultant will work with Outreach Coordinator to secure content for AIANTA's consumer website, NativeAmerica.travel. Content will be offered as a complimentary marketing tool for identified agritourism projects and will provide visitors with comprehensive information on visiting those projects.
Based upon outreach from the 30 agritourism projects, Consultant, in consultation with AIANTA staff, will select three tribal agritourism projects (one each in the Eastern, Pacific and Southwest regions) to serve as case studies on agritourism development, which will reside on www.AIANTA.org at the site's agritourism development pages.
Consultant will work with (and visit if needed) each identified project to create a complete case study on the agritourism outcomes for that project, including challenges and opportunities.
Consultant will also review and update three existing case studies (Alaska, Midwest and Plains) to ensure information is still accurate and to adopt similar style/formatting in manner consistent with the three new case studies.
Research and identify content, including the case studies, for an 80-page "Getting Started in Agritourism" style manual. Each chapter in the manual will be written in a way that allows content to also be used as a blog post/press release throughout AIANTA's content marketing efforts.
Budget
Entire project budget should not exceed $25,000. The final budget figure must include:
Up to $5,000 for required travel to Scottsdale, Arizona in September 2020 for the American Indian Tourism Conference (to include room expenses and air travel), and
Travel expenses for at least one and up to three site inspections to review regional case-study destinations (Pacific, Southwest and Eastern.).
To Apply
Please submit a cover letter, resume/CV, writing samples and three references.
Applicants must also include a list of three potential tribal agritourism programs for consideration in this project, including a title and a short description of not more than 100 words per project.
A final project budget, detailing salary and travel expenses.
All materials are due no later than 5:00 p.m. MST, February 14, 2020 to:
AIANTA
Attn: Monica Poling
2401 12th Street NW
Albuquerque, NM 87104
Or electronically at mpoling@aianta.org
See Also:
AIANTA is Seeking a Content Writer/Photographer