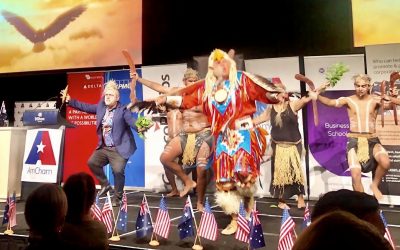 Dear Members and Friends: The annual celebration of National Travel and Tourism Week (NTTW) is May 3-9, 2020. Started in 1983 by Congress, this year's theme is the Spirit of Travel. I have traveled many miles in my life to see and experience the dance and songs of our...
Invite Us to Speak at Your Event
Members of the AIANTA staff and Board of Directors are excited to speak at your industry event.
Please take a moment to complete our Speaker Request Form, so we can learn more about your needs.