American Indian Tourism Conference
22nd Annual American Indian Tourism Conference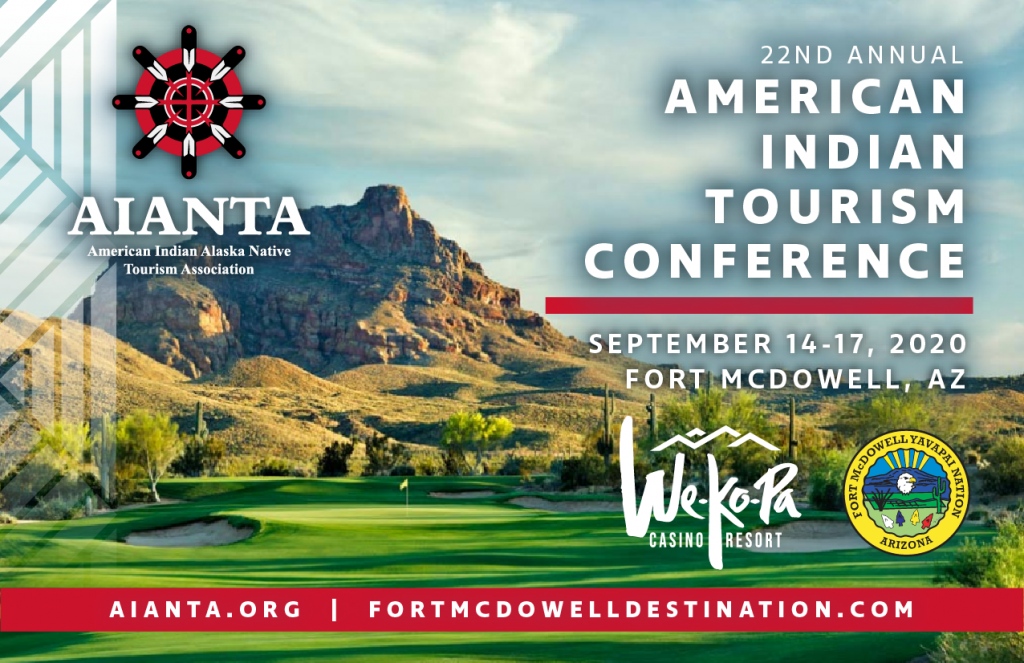 We look forward to seeing you at the 22nd annual American Indian Tourism Conference, the only national conference dedicated to travel and tourism in Indian Country,
American Indian Tourism Conference
Date: September 14-17, 2020
Location: We-Ko-Pa Casino Resort
17661 E. Yavapai Rd., Fort McDowell, Arizona 85264
Hosted by Fort McDowell Yavapai Nation
Sponsor AITC 2020
If you are interested in sponsoring our 22nd annual conference, please contact Sherrie L. Bowman at sbowman@aianta.org or 505.209.2479.
Speaking at AITC 2020
If you are interested in speaking at AITC 2020, please complete this form.
Please note, we receive many requests and our speaker space is limited.