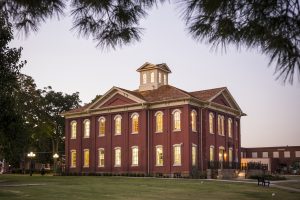 "We owe it to our children to make these investments and conservation efforts a priority today, so that tomorrow they may better know, understand and appreciate our iconic and historic treasures…"
— Bill John Baker, Principal Chief, Cherokee Nation
upon receiving the 2017 Preservation Leadership Award
~~~~~~~~~~~~~~~~~~~~~~~~~~~~~~~~~~~~~~~~~~~~~~~~~~~~~~~~~~~~~~~~~~~~~~~~~~~~~~~~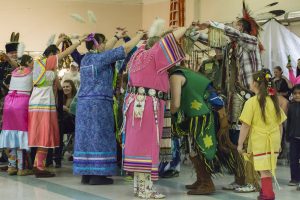 Through cultural tourism, we share our culture and our lands while also helping strengthen the ties of the past with present and future generations. In demonstrating our stories, our dances, our songs and our art, we bring the teachings of our Tribal Elders to new generations in the hopes of securing a more prosperous future for us all.
For nearly 20 years, AIANTA has been helping Tribal communities tell their stories in their own voices. Our outreach efforts have reached nearly 5,000 Tribal tourism professionals, and collectively we have seen overseas tourism to Indian Country nearly triple in the past decade.
Still, there is much work to be done and we cannot reach our goals without your help.
A gift to AIANTA helps increase the technical support available to Native American-led tourism programs while also fostering a greater awareness of Indian Country destinations, activities and events.

Contact
Hannah Peterson, Development Director
505.361.2168 or hpeterson@aianta.org
Photos
Photo 1: Suscol Intertribal Council 22nd Annual Pow-Wow. (credit: Sarah Stierch, Flickr.com); Photo 2: (credit: Lora Ann Chaisson, United Houma Nation ); Photo 3: Cherokee Capitol Building (credit: Cherokee Nation); Photo 3: Lima, Ohio Powwow, (credit: Paula Lively, Flickr.com).