AIANTA Reports & Publications
AIANTA Brochures & Guides
(click on the title to view the report)
Cultural Heritage Tourism: A Planner for Indigenous Tourism Professionals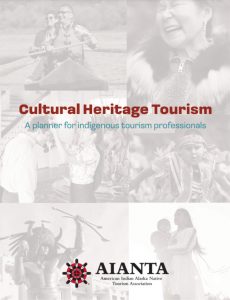 Within the pages of the Cultural Heritage Tourism Planner are the stories of the many tribes, Native business owners and other hospitality professionals who are taking control of their narrative, elevating their culture bearers, reclaiming their histories and driving better economic opportunities for their citizens while doing so.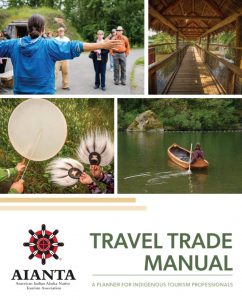 The Travel Trade Manual Tourism Planner was designed to help Indigenous tourism professionals understand and navigate group travel and working with all levels of travel trade suppliers.
Case Studies in Tribal Agritourism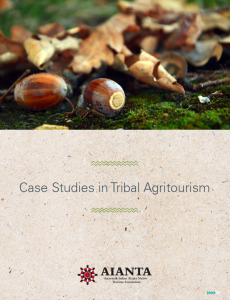 Case Studies in Tribal Agritourism, a groundbreaking new handbook by AIANTA, is developed for ranchers, farmers and other Native food producers interested in sharing culture, heritage and traditional food systems by expanding or developing agritourism enterprises.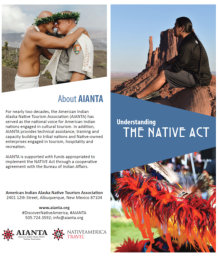 The Native American Tourism and Improving Visitor Experience (NATIVE) Act serves to establish a more inclusive national travel and tourism strategy and has the potential to deliver significant benefits for tribes, including jobs creation, elevated living standards and expanded economic opportunities.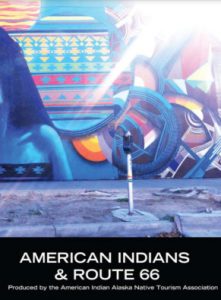 Route 66 was an officially commissioned highway from 1926 to 1985. During its lifetime, the road guided travelers through the lands of more than 25 tribal nations. This report takes you through Route 66 and modern day Native America.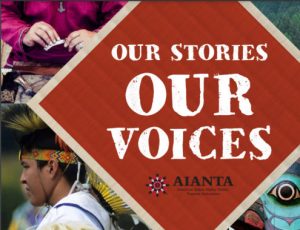 As the only organization dedicated to advancing Indian Country tourism across the United States, AIANTA believes in the power of tribal storytelling. We work every day to support tribes as they tell the stories of their past, present and future and create authentic tribal experiences and unique travel destinations.
Ten Native American Tourism Experiences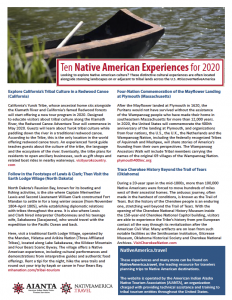 Looking to explore Native American culture? These distinctive cultural experiences are often located alongside stunning landscapes on or adjacent to tribal lands across the U.S..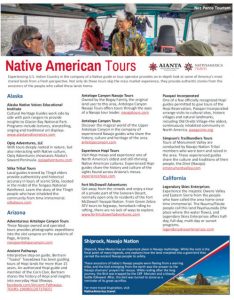 Experiencing U.S. Indian Country in the company of a Native guide or tour operator provides an in-depth look at some of America's most storied lands from a fresh perspective.
Infographic: Importance of Cultural Heritage Tourism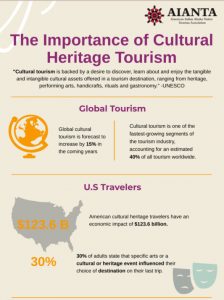 Learn about the economic importance of cultural heritage tourism, globally and in the United States. View statistics, examples and economic benefits of cultural heritage tourism.
The first indigenous people to inhabit this land have been here since time immemorial. History buffs interested in exploring ancient cultures and indigenous historic sites in the U.S. can find inspiration within.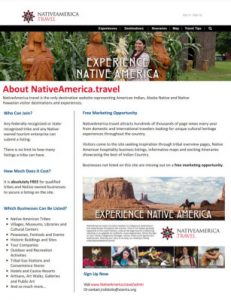 NativeAmerica.travel is the only destination website representing American Indian, Alaska Native and Native Hawaiian visitor destinations and experiences.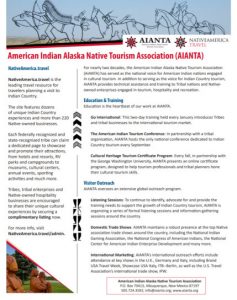 For nearly two decades, AIANTA has served as the national voice for American Indian nations engaged in cultural tourism. In addition to serving as the voice for Indian Country tourism, AIANTA provides technical assistance and training to Tribal nations and Native-owned enterprises engaged in tourism, hospitality and recreation.
(click on the title to view the report)
(click on the title to view the report)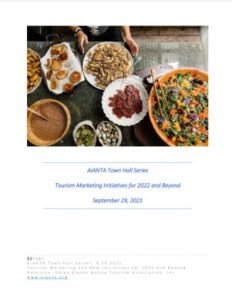 Report: AIANTA Town Hall Session September 2021
AIANTA CEO, Ms. Sherry L. Rupert (Paiute/Washoe) introduced guests Jamie Lee Marks, Director of Tribal and National Partnerships and Dr. Megan Springate, Director of Engagement from the America250 Foundation and Ben Lawhon, Senior Director of Research and Consulting of Leave No Trace Center to discuss new initiatives and opportunities beginning in FY 2022.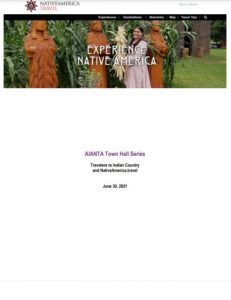 Report: AIANTA Town Hall Session June 2021
AIANTA Board President Emerson Vallo (Pueblo of Acoma) and CEO Sherry L. Rupert (Paiute/Washoe) lead a discussion about AIANTA's consumer website, NativeAmerica.travel. The site,
celebrating its 6th anniversary in 2021, provides travel ideas and inspiration to visitors interested in exploring indigenous experiences throughout the country.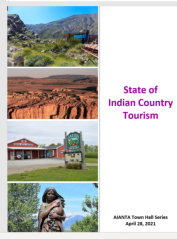 Report: AIANTA Town Hall Session April 2021
Read a summary of AIANTA's first Town Hall Session, where AIANTA Board President Emerson Vallo and CEO Sherry L. Rupert shared the results of AIANTA's State of Tourism Industry Survey for 2021, and introduced two possible concepts for redistribution of AIANTA's designated national tourism regions.
Report: AITC 2020 Regional Meeting Summary
During the 22nd Annual American Indian Tourism Conference, AIANTA hosted regional breakout sessions for our six regions. The focus of this year's gatherings included the impact of COVID-19 on cultural tourism and the priorities as we emerge from the pandemic. The regional breakout sessions were hosted virtually
by members of AIANTA's Board of Directors and supported by staff.
2019 in Review: A Snapshot of AIANTA's Year
2019 was an incredibly productive year for the American Indian Alaska Native Tourism Association as well as a successful year for tourism throughout Indian Country in the United States.
2019 AITC Information Gathering Session
During the 21st Annual American Indian Tourism Conference (AITC) in Tulsa, Oklahoma, AIANTA hosted it's first ever-Information Gathering Session.
(click on the title to view the report)
(click on the title to view the report)
MOU w/ Department of the Interior / Department of Commerce
At the 2018 American Indian Tourism Conference, AIANTA Executive Director Camille Ferguson joined Tara Sweeney, Assistant Secretary of Indian Affairs and Mike Platt, Assistant Secretary of Commerce, Office of Legislative and Intergovernmental Affairs, U.S. Department of Commerce in signing an historic Memorandum of Understanding designating AIANTA as the national nonprofit association charged with working with federal agencies to carry out provisions of the NATIVE Act.
Feature image courtesy of Don Graham, Flickr.com
A Warm Thank You to Our Partners
Bureau of Indian Affairs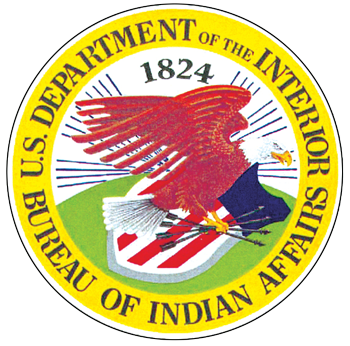 Native American Agriculture Fund

Bureau of Land Management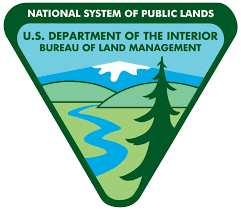 National Park Service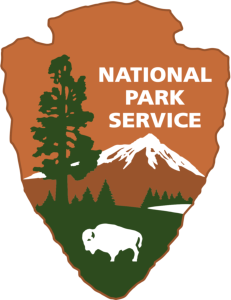 Juan Bautista de Anza National Historic Trail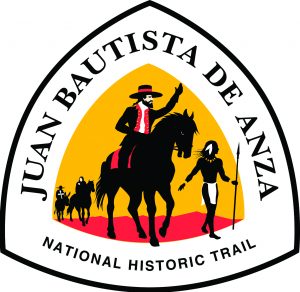 Lewis & Clark National Historic Trail