AIANTA Visitor Outreach Program
The Visitor Outreach Program provides technical assistance and training through the American Indian Tourism Conference, Go International, webinars, experiential tradeshow opportunities, engagement on NativeAmerica.Travel, familiarization tours, and media outreach. International travelers seek authentic and unique cultural experiences which creates ample opportunities for AIANTA members to welcome the international market to their communities.
Since 2007, AIANTA has been showcasing American Indian, Alaska Native, and Native Hawaiian tourism on a global stage by establishing a presence at the world's leading travel trade shows, including Showcase USA-Italy, ITB (Germany), IPW, Brand USA Travel Week, NTA Travel Exchange and World Travel Market (London). Since AIANTA first entered the international market, overseas tourism to Indian Country has nearly tripled, growing from 693,000 travelers in 2007 to nearly 2 million visitors in 2018.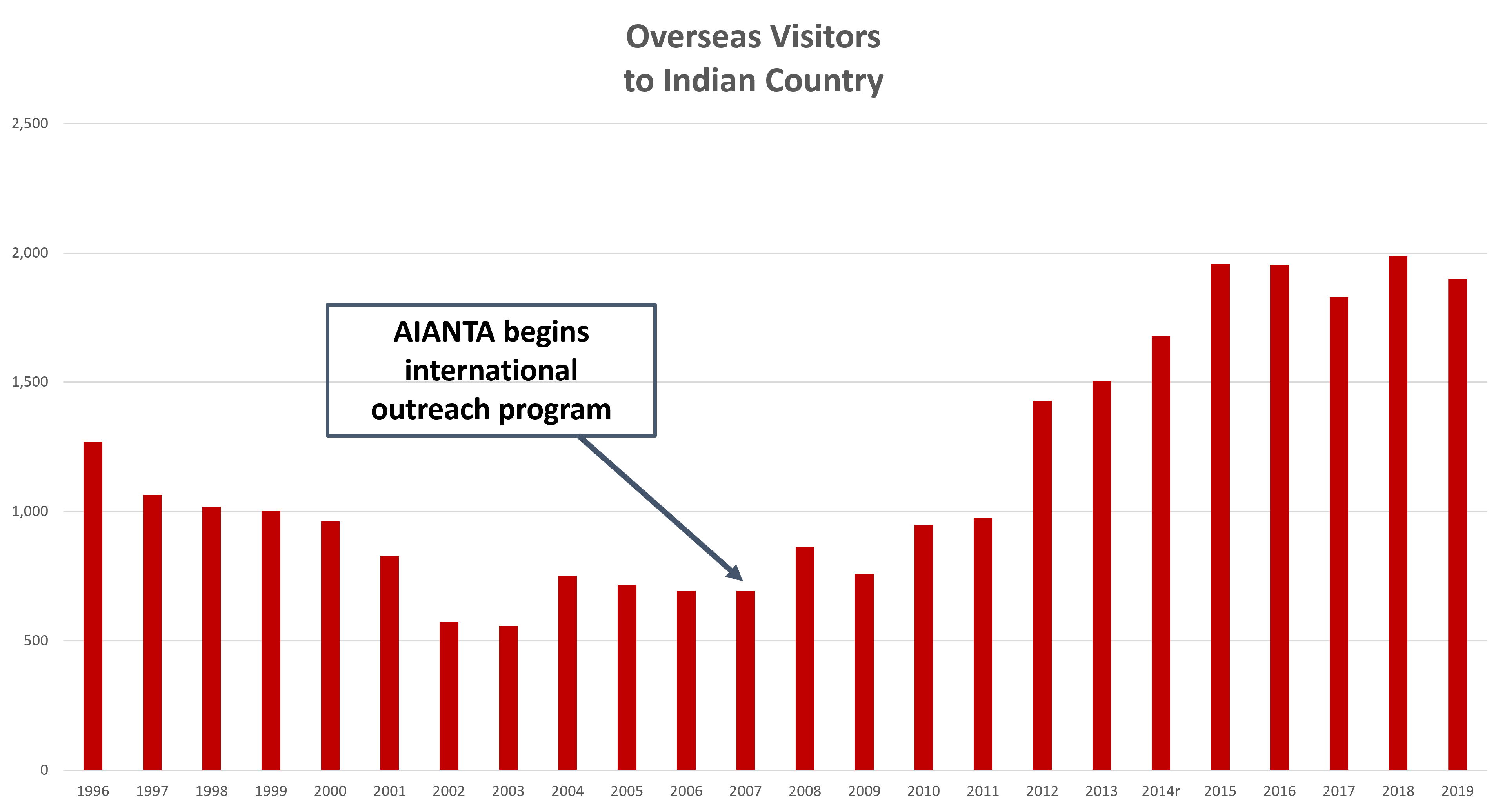 Attending travel tradeshows is an effective avenue for experiential learning and reaching large numbers of potential travelers in global markets.  Networking with influencers and media can generate media outreach opportunities beyond current established avenues.  Building new partnerships and reinforcing existing relationships can help our members gain support for their businesses in the realm of exposure, technical assistance, and mentorship.  The option to learn from others on-site through conversations, observations and workshops/seminars can include updates on travel trends, industry data, and marketing and operating practices.  Tradeshows AIANTA attends/attended: IPW, Go West, Brand USA Travel Week, ITB Berlin, National Travel Association Travel Week, NTA Travel Exchange, Showcase USA – Italy.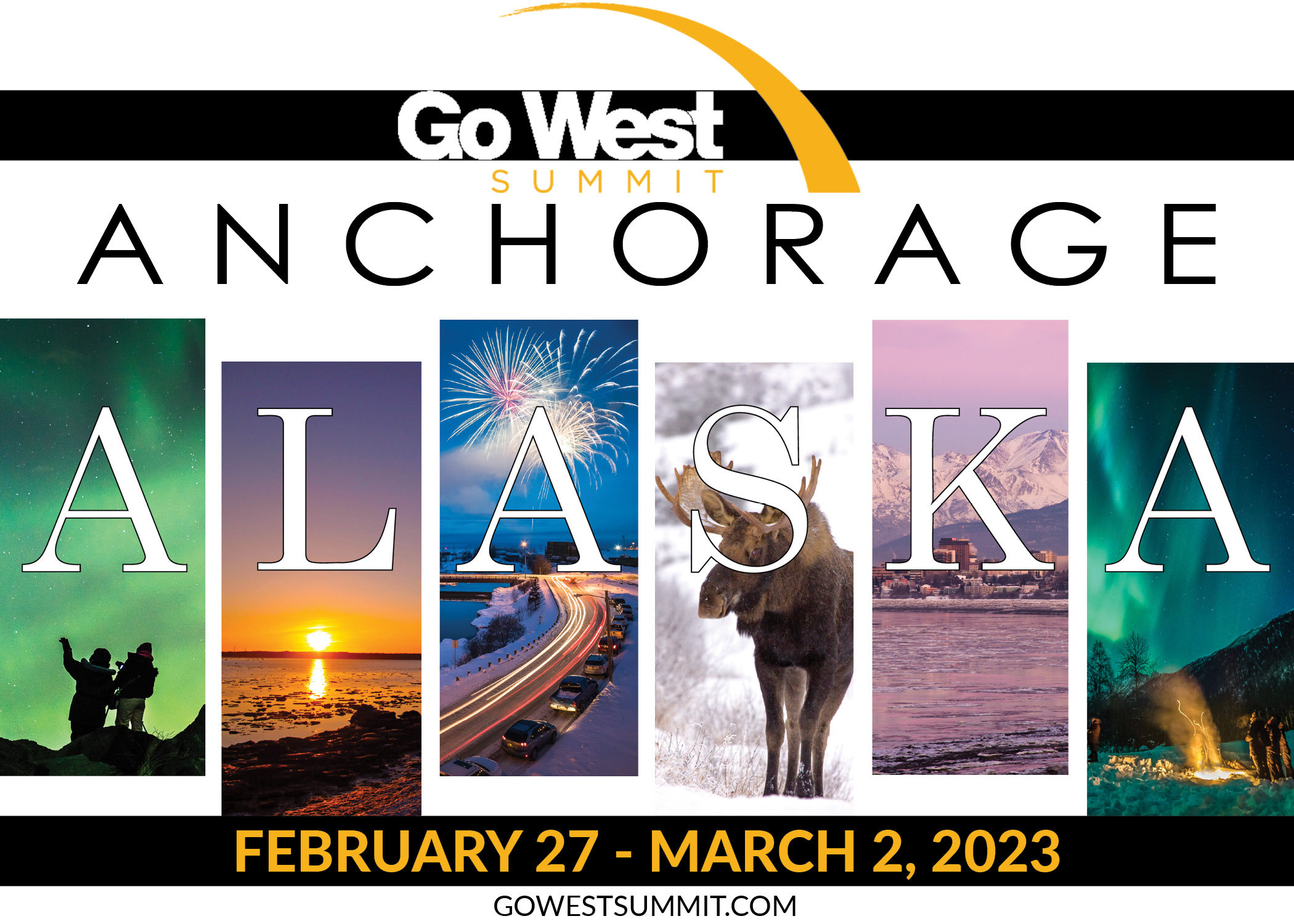 Go West  |  Anchorage, Alaska  |  February 27 – March 2, 2023
Go West Summit introduces the world's top international tour operators to specialty suppliers offering tourism-related products or services in the American West. Go West Summit presents the ultimate business-to-business tourism convention experience with a side of adventure in February 2023!
AIANTA member registration rate: $2,795
Appointment Scheduling begins January 26, 2023
Eligibility:
Tour Suppliers: CVBs, lodging properties, winter and summer resorts, adventure outfitters, shopping facilities, attractions, air tour, state tourism office or other DMO, sightseeing and transportation providers
Tour Supplier from: Alaska, Arizona, California, Colorado, Hawaii, Idaho, Kansas, Montana, Nevada, New Mexico, Nebraska, North Dakota, Oklahoma, Oregon, South Dakota, Texas, Utah, Washington, Wyoming
To register with AIANTA, visit 2023 Go West – AIANTA Registration.
For more information about Go West, visit www.gowestsummit.com.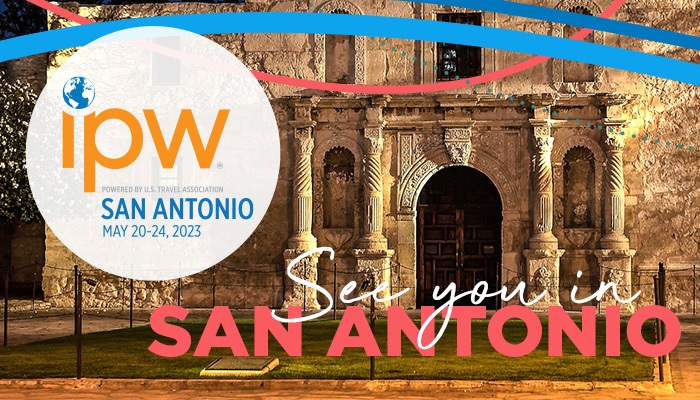 IPW  |  San Antonio, Texas  |  May 20-24, 2023
U.S. Travel Association's IPW will continue to reunite and rebuild the global travel industry in 2023, providing an in-person platform to conduct business and renew our relationships around the world.  As the leading inbound travel trade show, past IPWs have generated more than $5.5 billion in future travel by connecting U.S. travel exhibitors with travel buyers and media to promote their product and negotiate future business, securing America's position as a foremost global travel destination and showcasing the best of what the U.S. has to offer.
To attend with AIANTA (booth partner) or as part of Tribal Row (placed alongside other American Indian, Alaska Native, and Native Hawaiian destinations/experiences), visit: 2023 IPW AIANTA or Tribal Row Participation.
Booth Partner Rates:
Early Registration: $1,350.00 partnership fee to AIANTA (Deadline: December 16, 2022)
Standard Registration: $1,600.00 partnership fee to AIANTA (Deadline: March 6, 2023)
Tribal Row Participant Rates:
For more information about IPW, visit www.ipw.org.
AIANTA has teamed up with industry and federal partners to provide a series of webinars on resource development opportunities and other tourism related topics. Most webinars are designed to equip you with the information needed to find and apply for funding opportunities that support cultural heritage tourism development. Others provide needed information on challenges and obstacles facing the tourism industry.
All webinars are provided without charge.
January 10, 2023, 10:00AM (MST): Travel Trade Manual: A Planner for Indigenous Tourism Professionals
March 7, 2023, 10:00AM (MST): Go International Preview: Marketing the Mission of your Business
​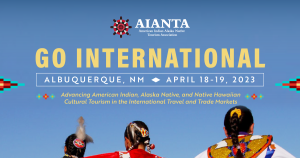 AIANTA offers the annual two-day Go International training conference, designed to introduce and prepare American Indian, Alaska Native, and Native Hawaiian businesses for the international travel and trade markets.
This tailored training event is especially for businesses looking to create an international marketing approach. Supporting participants to identify their tourism product(s) for pricing, packaging and selling to markets overseas.
Familiarization (FAM) Tours
Introduce products/destinations of Native American cultural experiences to vetted influencers and buyers from other markets (international, domestic, adventure/luxury travel, etc.) and in turn, they promote the destinations in their outlets like top international travel magazines or as an option to diversify their itineraries.
AIANTA works with domestic and international media to facilitate story ideas and connects partners directly with media in response to requests.  Both our internal strategies and partnerships with domestic and international media require facilitating story ideas.
American Indian Tourism Conference
Every year the conference attracts more than 300 attendees, who attend for the networking opportunities, the high-level keynote sessions and the informative breakout sessions led by some of the leading hospitality industry experts.  The Visitor Outreach Program staff moderates sessions, engages with AIANTA members and AITC attendees (artisans, exhibitors), and hosts a session on the Visitor Outreach Program with a panel of active AIANTA members benefitting from the technical assistance provided.
Additional Visitor Outreach Resources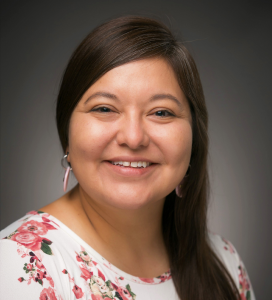 For more information, contact Ciarra Greene, Visitor Outreach Manager at cgreene@aianta.org.
Bureau of Indian Affairs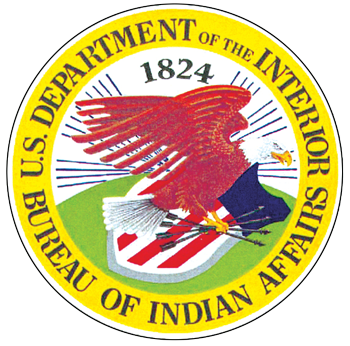 Juan Bautista de Anza National Historic Trail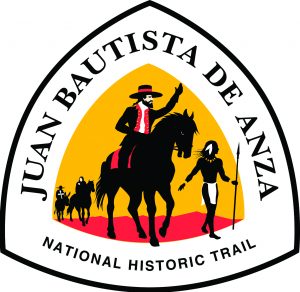 Native American Agriculture Fund

Lewis & Clark National Historic Trail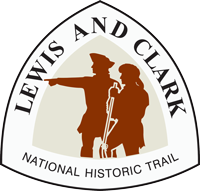 Bureau of Land Management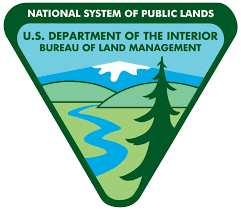 National Endowment of the Arts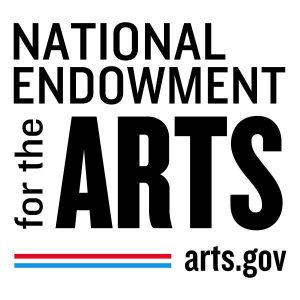 National Park Service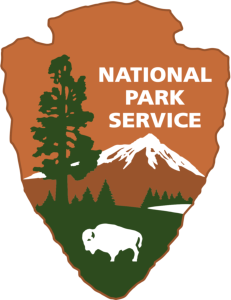 United States Forest Service