Shop Native This Holiday Season
If you're looking for distinctive gifts for the holiday season and beyond, you'll find a treasure trove of unique and hand-crafted items from Native artisans, both independently and at tribally owned museums and cultural centers around the country.
Below are just a few of of our favorite items on sale now. (Please note, because many of these items are one-of-a-kind, AIANTA makes no promise they'll still be available when you're ready to shop. But feel free to click the links below each item to search all these online stores at your leisure.)
The artisans listed below partnered with AIANTA during our 24th annual American Indian Tourism Conference. If you'd like to be featured on this page, please reach out to sbowman@aianta.org to be included in our outreach for next year's conference.
Chocolate Delight Gift Basket
The perfect basket dedicated to our milk chocolate lovers. Treat your family and friends to our Chocolate Delight Gift Basket this holiday season. Includes: Peanut Butter Melts, Dark Chocolate Crisps, Milk Chocolate Pecan Sensations, White Fudge Twists, Premium Dark Chocolate Sauce, Assorted Chocolate Bars.
($45.99)
Bedré's Fine Chocolates
(Chickasaw Nation)
Davis, Oklahoma
bedrechocolates.com
Bow & Arrow Brand Gift Mug
Includes 2 gift bags of non-GMO cornmeal in your choice of white, yellow, or blue as well as a spatula and a delicious recipes.
Bow & Arrow Brand
(Ute Mountain Ute Tribe)
Towaco, Colorado
bowandarrowbrand.com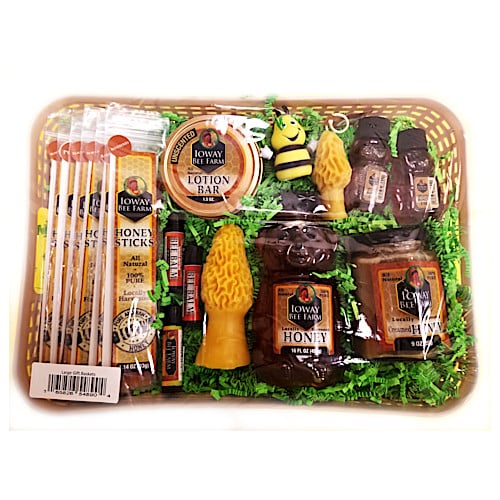 Large Gift Basket
This large gift basket of honey products includes Honey Sticks, Lotion Bar, Lip Balm, Beeswax candles, Honey Bears and Creamed Honey. ($50)
Ioway Bee Farm
(Iowa Tribe of Kansas and Nebraska)
White Cloud, Kansas
iowaybeefarm.com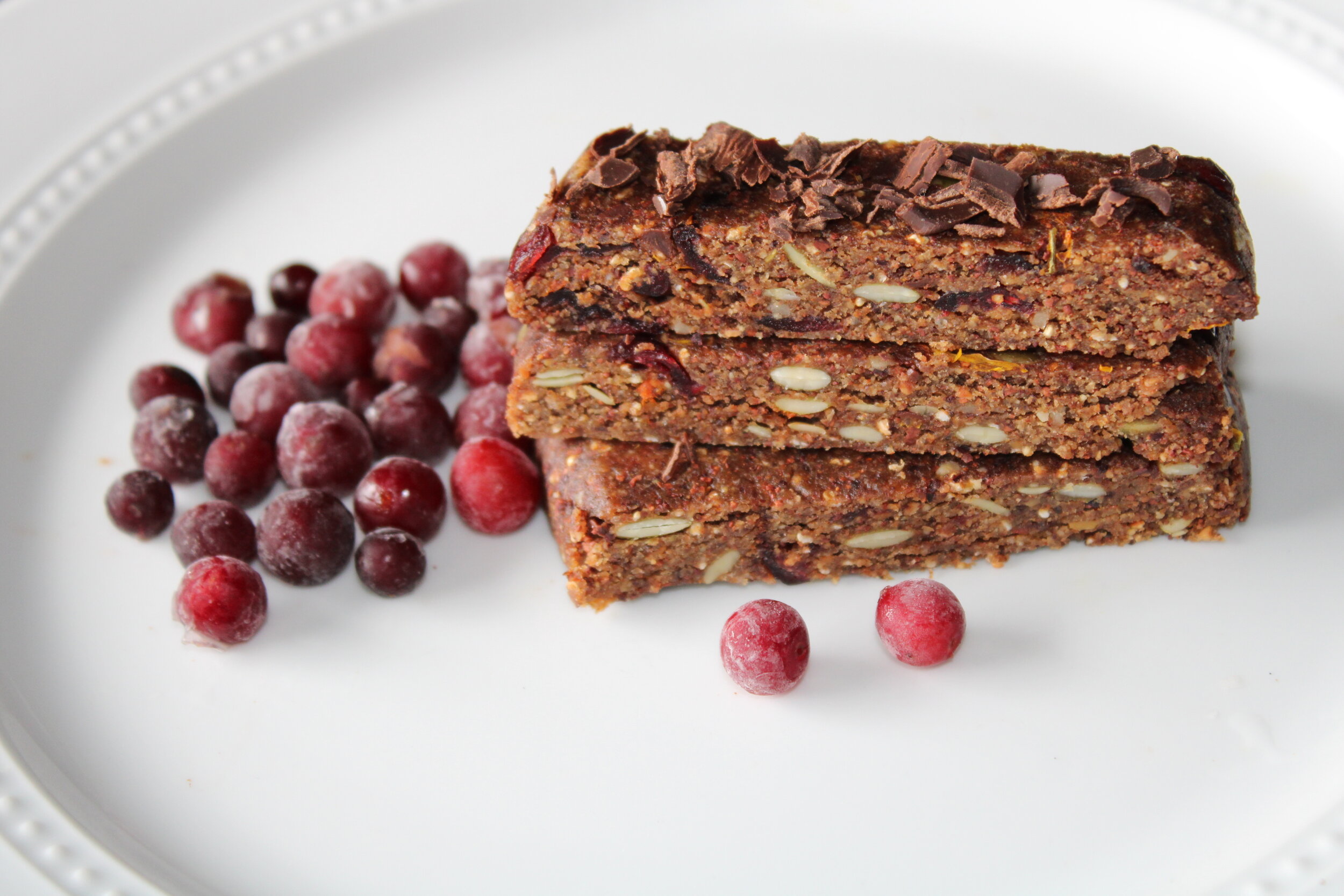 Chocolate Chokecherries Bar
Vegan & Gluten Free
3 bars per box. ($18)
Chef Crystal Wahpepah/Wahpehpah's Kitchen
(Kickapoo Nation)
Oakland, California
wahpepahskitchen.com
SweetGrass Trading Company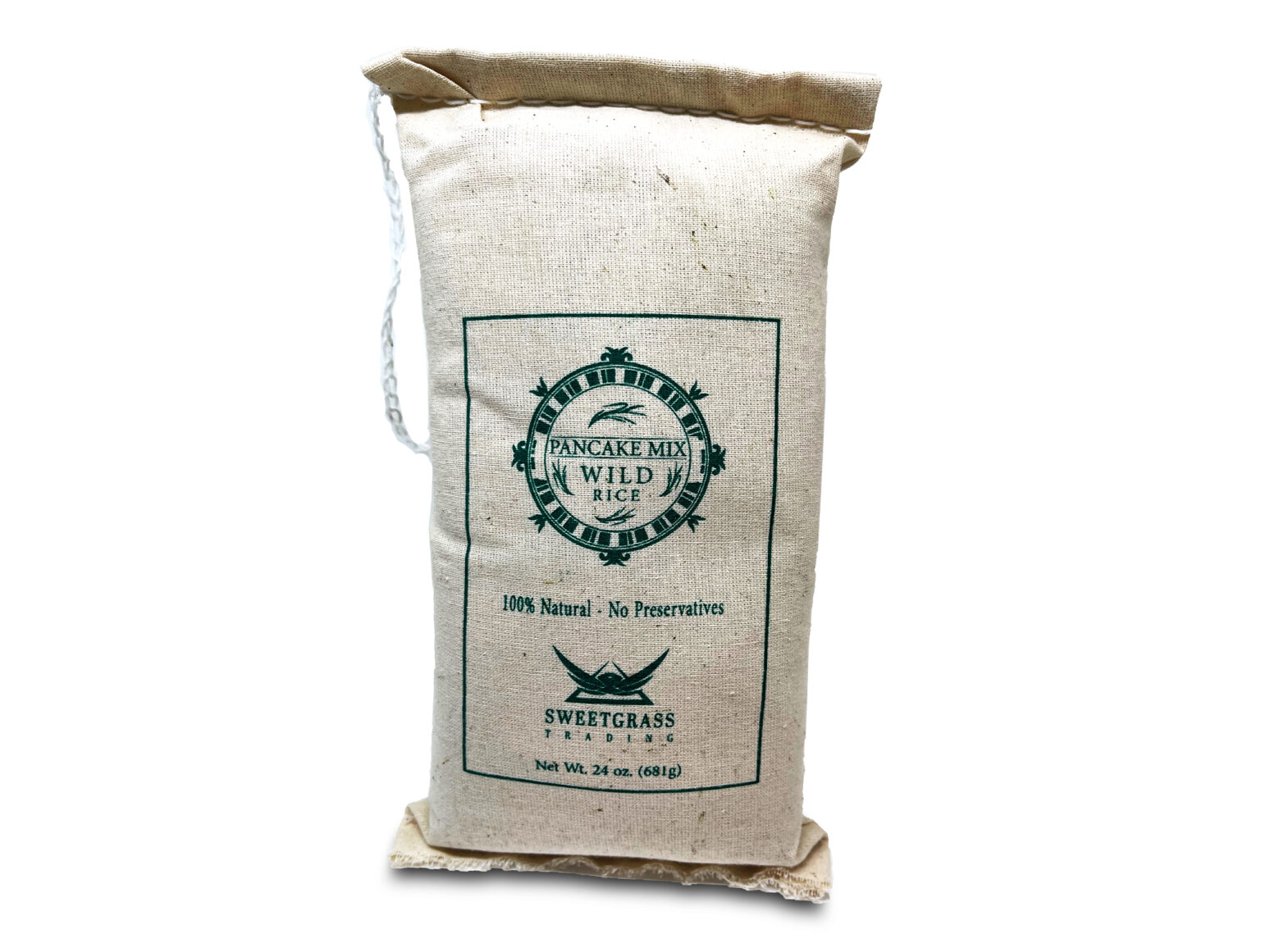 Wild Rice Pancake Mix
This nutty blend of all natural whole grain wild rice flour and wheat flour makes for flavorful pancakes that pair well with syrups like all natural chokecherry and maple. Or drizzle honey for a delicious breakfast. ($9.99)
SweetGrass Trading Company
(Winnebago Tribe of Nebraska)
Winnebago, Nebraska
www.sweetgrasstradingco.com
Museums & Cultural Centers
Shop Seneca Iroquois National Museum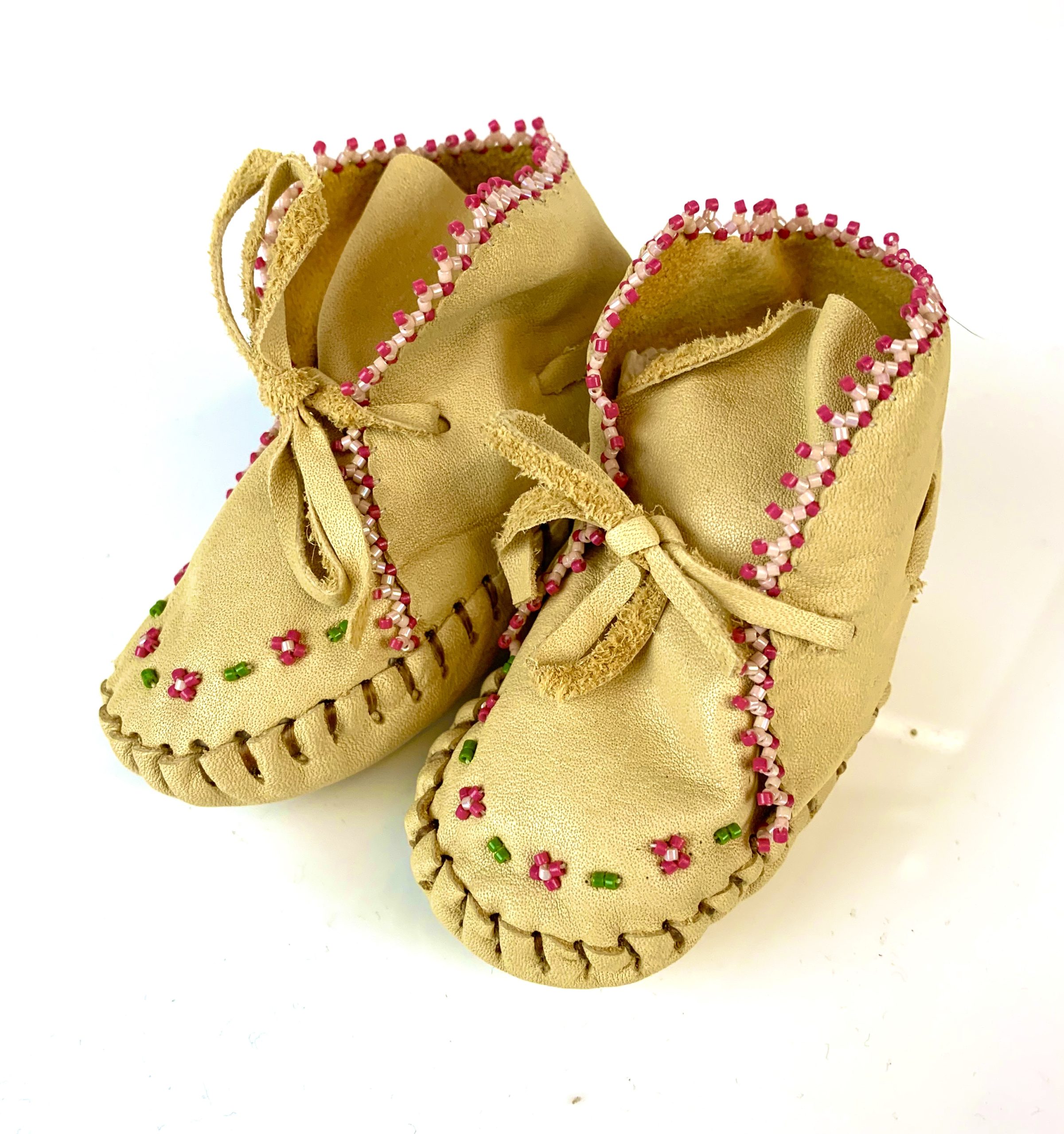 These special baby girl beaded moccasins. are a great gift for your special baby girl. These moccasins feature beaded flowers and beaded edging. These are great for special photos, go great with regalia or simply to keep your babies feet warm.
Shop Seneca Iroquois National Museum
(Seneca Nation of Indians)
Salamanca, New York
shop.senecamuseum.org
Shawnee Tribe Cultural Center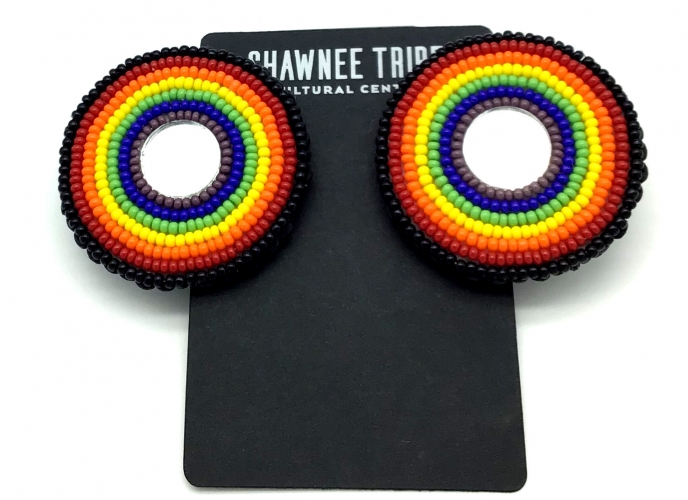 Rainbow Circle Beaded Earrings by Kim Garcia (Wyandotte). ($49.50)
Shawnee Cultural Center
(Shawnee Tribe)
Miami, Oklahoma
www.shawneeculture.org/
Tamástslikt Cultural Institute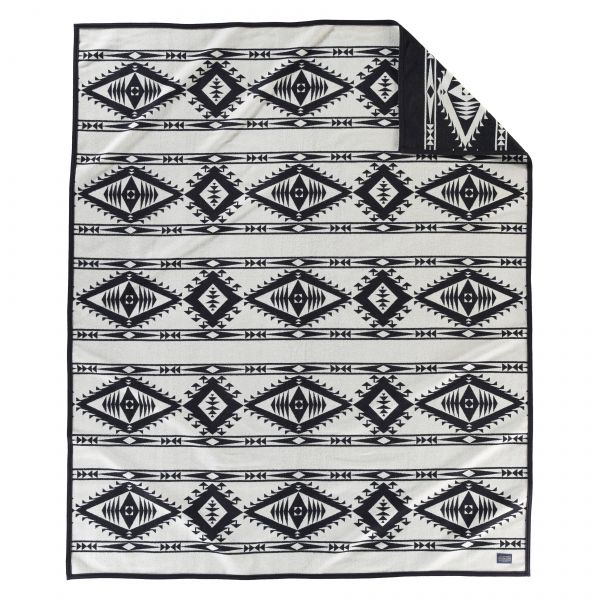 This is the newest exclusive blanket from the Tamástslikt Museum Store, manufactured by the Pendleton Woolen Mills. The design features the mountain quail top knot or plume decorating rows of diamonds in bands. This blanket was produced in black and white. ($325)
Tamástslikt Cultural Institute
(Cayuse, Umatilla and Walla Walla Tribes)
Pendleton, Oregon
Tamástslikt Cultural Institute
A Warm Thank You to Our Partners
Bureau of Indian Affairs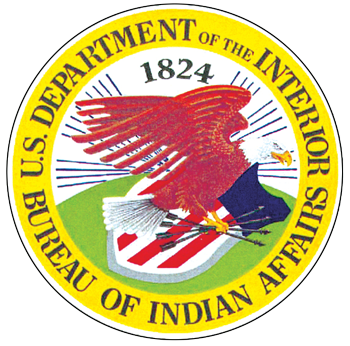 Native American Agriculture Fund

Bureau of Land Management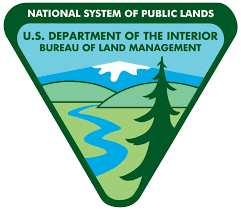 National Park Service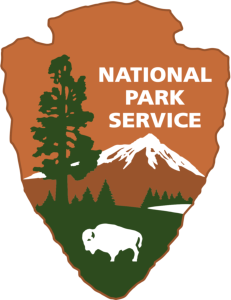 Juan Bautista de Anza National Historic Trail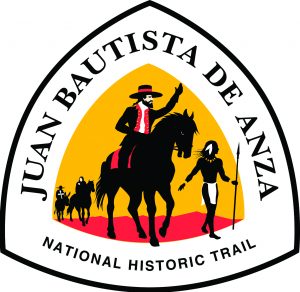 Lewis & Clark National Historic Trail