What's New in Indian Country Tourism (Summer 2021)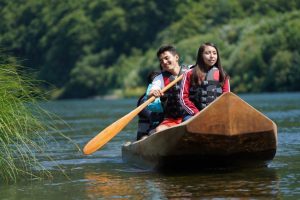 Redwood Yurok Canoe Tours
Klamath, California (Pacific Region)
California's Yurok Tribe, whose ancestral home sits alongside the Klamath River and California's famed Redwood forests will start the new Redwood Canoe Adventure Tour in 2021. Guests can learn about Yurok tribal culture while paddling down the river in a traditional redwood canoe. An experienced Yurok guide teaches guests about the culture of the tribe, the language and the ecosystem of the river. Eventually, the tribe plans for residents to open ancillary businesses, such as gift shops and related boat rides in nearby waterways. According to the Tribe, this is the only location in the world offering redwood canoe tours
Akwesasne Introduces Virtual Airbnb Experiences
Akwesasne, New York (Eastern Region)
In partnership with area artisans, Akwesasne Travel (the destination marketing arm for the Akwesasne Nation), is introducing new virtual experiences on Airbnb. The launch of the experiences is one element in Akwesasne's business incubator program designed to help nurture artisans into growing their businesses. The experiences include:
Traditional Lacrosse Stick Making
Evan Cree
Explore Mohawk Basketry With A Master
Carrie Hill of CHILL Baskets
Cornbread From A Mohawk Perspective
Ionte's Cornbread
Living Culture with Mohawk Interpretation
Lorna & Mikayla; Native North American Travelling College.
Additionally, the experiences will pave the way for soon-to-be-announced in-person tours on the sovereign territory of Akwesasne. For more information visit akwesasne.travel
New Video Highlights Native-Caught Fresh Salmon (Pacific Region)
The Columbia River Inter-tribal Fish Commission (CRITFC), Oregon State University Extension Service and Oregon Sea Grant have released a new video showcasing how travelers can purchase fresh salmon from tribal vendors as the fish migrate upriver. The eight-minute video includes tips such as when each fish is in season, showing where fish are sold and more advice on purchasing, storing and preparing the fish.
"Tribal fishing at these sites continue[s] to be essential to the tribes' sovereignty, culture and economy," said Buck Jones, salmon marketing specialist with CRITFC. "Over-the-bank sales help tribal fishers support their families and make it possible to continue their traditional livelihood." View more information at CRITFC's Buying Salmon from Tribal Fishers guide.
Malama Hawaii Inspires Mindful Travel (Hawai'i)
Hawaii (Pacific Region)
Hospitality partners and volunteer organizations across Hawaii are inviting visitors to malama, or "take care of," our earth, each other and ourselves. With activities ranging from reforestation and tree planting to self-directed beach cleanups to ocean reef preservation and even creating Hawaiian quilts, Hawaii visitors are encouraged to "give back" to the destination. By making a positive impact, visitors will not only enjoy a more enriching travel experience, and they might even enjoy a free extra night from participating hotels. www.gohawaii.com/malama
Red Cliff Fish Company Opens Public Market
With the opening of the Tribally-owned Red Cliff Fish Company in November 2020, the Red Cliff Band of Lake Superior Chippewa can now buy fish directly from private tribal fishermen. Red Cliff Fish Company then sells this fresh whitefish, lake herring, lake trout and walleye to both wholesalers as well as directly to the general public through its fish market. Red Cliff Band fishermen dock and unload at the facility where the fish is processed and ready for the plate within hours. A gift shop next to the fish market sells Red Cliff Fish Company t-shirts and hats.  redclifffish.com
Learn more about Red Cliff at www.redcliff-nsn.gov
Fort Washakie School Launches 'Explore the Wind River Reservation' Mobile Tour
Wind River Indian Reservation, Wyoming (Plains Region)
The Wind River Indian Reservation launched the first of a two-part Explore the Wind River Reservation mobile audio tour on August 20, 2020. The self-guided tour was written by students of the Fort Washakie High School, in partnership with the Wyoming Cultural Trust Fund and Wind River Visitors Council.
For visitors traveling along US Highway 287 through the Fremont County, the Wind River Indian Reservation or contemplating a trip to Yellowstone or Grand Teton National parks, the audio tour features student-produced interviews and stories of the vast 2.2-million-acre Wind River Indian Reservation, mixing fascinating stories of the people with interpretation of the native cultures and key sites to visit.
Part One leads travelers to the historic town of Fort Washakie and the grave site of Sacajawea, the revered Shoshone guide, who guided the Lewis and Clark Expedition with her extensive knowledge of the rugged region and her language skills. Visitors can also explore the Wind River Trading Company with historical exhibits and learn about Wyoming's largest Indian powwow and traditional celebration held in June.
The second part of the tour will loop east and highlight the Northern Arapaho people, and the historical sights along the eastern portion of the reservation. Using GPS technology, the free Explore The Wind River Reservation audio tour reaches travelers hands-free on their mobile devices, which once downloaded, is accessible without cell service.  https://windriver.org
Artpark in Partnership with Kakekalanicks Consulting Introduces Indigenous Walking Tour Along the Niagara River
Artpark & Company, a cultural institution located on the Niagara Gorge, has introduced an indigenous-themed audio walking tour, Her Moccasins Talk: Honoring all our Relations, as a part of its Sonic Trails mobile app program. Defined as an "Indigenous journey exploring the Natural World with gratitude," the walking tour is produced in partnership with Indigenous bridge builder Michele-Elise Burnett, who owns Kakekalanicks Consulting. Curated by Burnett as well as local First Nations knowledge keepers, storytellers, and singers who "take visitors through a mindful journey accompanied by songs, sounds and effects all based upon giving thanks to ancestors." The path follows the Niagara River and allows guests to experience the landscape from an Indigenous lens and embrace being one with the Natural World.
Artpark is also bringing back its Strawberry Moon Festival (after a year's hiatus),. Scheduled for June 19, 2021, the festival celebrates the indigenous cultures of the Niagara region through storytelling, music, dance, and arts & crafts. Much of the festival takes places on or around Artpark's new Native American Peace Garden which was introduced in August 2020. Designed in the sacred shape of the Turtle, the garden was conceptualized by tour curator Michele-Elise Burnett and brought to life by a Native team from the Tuscarora reservation made up of Bryan Printup, Rene Rickard, Vince Schiffert and Violet Printup.
Holland America Line to Resume Alaska Cruises
Following passage of the Alaska Tourism Restoration Act, work with Alaska government officials and recent guidance from the U.S. Centers for Disease Control and Prevention (CDC), Holland America has announced plans to restart cruising to Alaska starting in July 2021. The cruises will sail from Seattle, Washington, aboard Nieuw Amsterdam and include a stop at Icy Strait Point. Icy Strait Point is a popular cruise destination that is only open when a ship is in port. It is also home to Hoonah, the largest Tlingit community in Alaska. icystraitpoint.com

Undefeated Indian Horse Relay Team
Three sisters; Zia, Tuesday and Kiyotee Washakie teamed up for the first time this year (2021) to compete in the Horse Nations Indian Relay Council 2021 Tour of Champions. The team of sisters call themselves "Oo Vee Das." The team has placed first in the women's relays at the first two events of the season, already earning themselves a spot in the 2021 Championship of Champions. 
A Warm Thank You to Our Partners
Bureau of Indian Affairs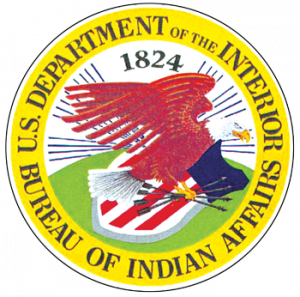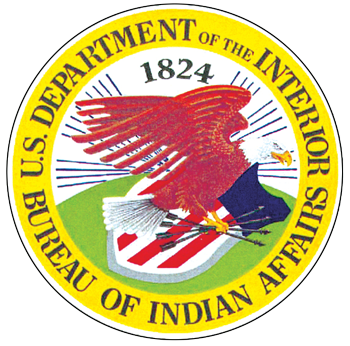 Native American Agriculture Fund

Juan Bautista de Anza National Historic Trail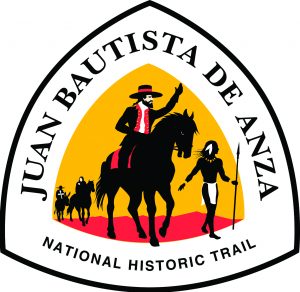 Lewis & Clark National Historic Trail