What's New in Indian Country Tourism (Summer 2021)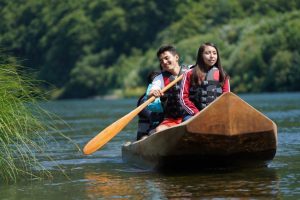 Redwood Yurok Canoe Tours
Klamath, California (Pacific Region)
California's Yurok Tribe, whose ancestral home sits alongside the Klamath River and California's famed Redwood forests will start the new Redwood Canoe Adventure Tour in 2021. Guests can learn about Yurok tribal culture while paddling down the river in a traditional redwood canoe. An experienced Yurok guide teaches guests about the culture of the tribe, the language and the ecosystem of the river. Eventually, the tribe plans for residents to open ancillary businesses, such as gift shops and related boat rides in nearby waterways. According to the Tribe, this is the only location in the world offering redwood canoe tours
Akwesasne Introduces Virtual Airbnb Experiences
Akwesasne, New York (Eastern Region)
In partnership with area artisans, Akwesasne Travel (the destination marketing arm for the Akwesasne Nation), is introducing new virtual experiences on Airbnb. The launch of the experiences is one element in Akwesasne's business incubator program designed to help nurture artisans into growing their businesses. The experiences include:
Traditional Lacrosse Stick Making
Evan Cree
Explore Mohawk Basketry With A Master
Carrie Hill of CHILL Baskets
Cornbread From A Mohawk Perspective
Ionte's Cornbread
Living Culture with Mohawk Interpretation
Lorna & Mikayla; Native North American Travelling College.
Additionally, the experiences will pave the way for soon-to-be-announced in-person tours on the sovereign territory of Akwesasne. For more information visit akwesasne.travel
New Video Highlights Native-Caught Fresh Salmon (Pacific Region)
The Columbia River Inter-tribal Fish Commission (CRITFC), Oregon State University Extension Service and Oregon Sea Grant have released a new video showcasing how travelers can purchase fresh salmon from tribal vendors as the fish migrate upriver. The eight-minute video includes tips such as when each fish is in season, showing where fish are sold and more advice on purchasing, storing and preparing the fish.
"Tribal fishing at these sites continue[s] to be essential to the tribes' sovereignty, culture and economy," said Buck Jones, salmon marketing specialist with CRITFC. "Over-the-bank sales help tribal fishers support their families and make it possible to continue their traditional livelihood." View more information at CRITFC's Buying Salmon from Tribal Fishers guide.
Malama Hawaii Inspires Mindful Travel (Hawai'i)
Hawaii (Pacific Region)
Hospitality partners and volunteer organizations across Hawaii are inviting visitors to malama, or "take care of," our earth, each other and ourselves. With activities ranging from reforestation and tree planting to self-directed beach cleanups to ocean reef preservation and even creating Hawaiian quilts, Hawaii visitors are encouraged to "give back" to the destination. By making a positive impact, visitors will not only enjoy a more enriching travel experience, and they might even enjoy a free extra night from participating hotels. www.gohawaii.com/malama
Red Cliff Fish Company Opens Public Market
With the opening of the Tribally-owned Red Cliff Fish Company in November 2020, the Red Cliff Band of Lake Superior Chippewa can now buy fish directly from private tribal fishermen. Red Cliff Fish Company then sells this fresh whitefish, lake herring, lake trout and walleye to both wholesalers as well as directly to the general public through its fish market. Red Cliff Band fishermen dock and unload at the facility where the fish is processed and ready for the plate within hours. A gift shop next to the fish market sells Red Cliff Fish Company t-shirts and hats.  redclifffish.com
Learn more about Red Cliff at www.redcliff-nsn.gov
A Warm Thank You to Our Partners
Bureau of Indian Affairs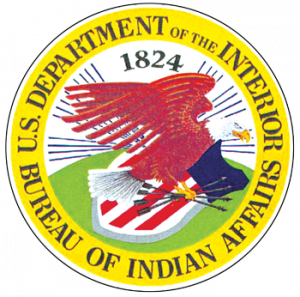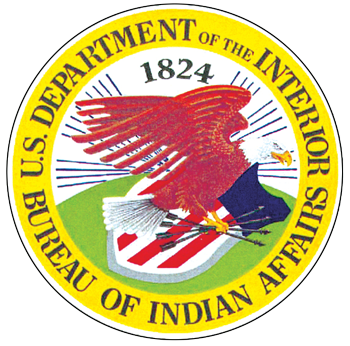 Native American Agriculture Fund

Juan Bautista de Anza National Historic Trail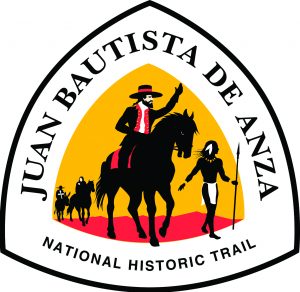 Lewis & Clark National Historic Trail