What's New in Indian Country Tourism (Winter 2022)
Cahokia SocialTech + ArtSpace

Phoenix, Arizona (Southwest Region)
The new Cahokia SocialTech + ArtSpace opened up in Downtown Phoenix in early October. . C
o-founded by Eunique Yazzie (Navajo) and Melody Lewis (Hopi/Tewa/Mojave), Cahokia serves as a modern-day rendition of the ancient Cahokia where Indigenous peoples came together to share knowledge and creativity in a central gathering place. The 3,000-square-foot space includes a gallery, exhibit areas, retail and co-working spaces, workshops, markets and events for underrepresented communities.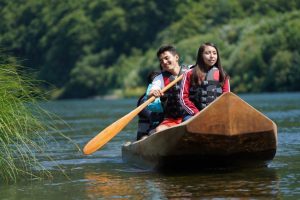 Redwood Yurok Canoe Tours
Klamath, California (Pacific Region)
California's Yurok Tribe, whose ancestral home sits alongside the Klamath River and California's famed Redwood forests will start the new Redwood Canoe Adventure Tour in 2021. Guests can learn about Yurok tribal culture while paddling down the river in a traditional redwood canoe. An experienced Yurok guide teaches guests about the culture of the tribe, the language and the ecosystem of the river. Eventually, the tribe plans for residents to open ancillary businesses, such as gift shops and related boat rides in nearby waterways. According to the Tribe, this is the only location in the world offering redwood canoe tours
Akwesasne Introduces Virtual Airbnb Experiences
Akwesasne, New York (Eastern Region)
In partnership with area artisans, Akwesasne Travel (the destination marketing arm for the Akwesasne Nation), is introducing new virtual experiences on Airbnb. The launch of the experiences is one element in Akwesasne's business incubator program designed to help nurture artisans into growing their businesses. The experiences include:
Traditional Lacrosse Stick Making
Evan Cree
Explore Mohawk Basketry With A Master
Carrie Hill of CHILL Baskets
Cornbread From A Mohawk Perspective
Ionte's Cornbread
Living Culture with Mohawk Interpretation
Lorna & Mikayla; Native North American Travelling College.
Additionally, the experiences will pave the way for soon-to-be-announced in-person tours on the sovereign territory of Akwesasne. For more information visit akwesasne.travel
New Video Highlights Native-Caught Fresh Salmon (Pacific Region)
The Columbia River Inter-tribal Fish Commission (CRITFC), Oregon State University Extension Service and Oregon Sea Grant have released a new video showcasing how travelers can purchase fresh salmon from tribal vendors as the fish migrate upriver. The eight-minute video includes tips such as when each fish is in season, showing where fish are sold and more advice on purchasing, storing and preparing the fish.
"Tribal fishing at these sites continue[s] to be essential to the tribes' sovereignty, culture and economy," said Buck Jones, salmon marketing specialist with CRITFC. "Over-the-bank sales help tribal fishers support their families and make it possible to continue their traditional livelihood." View more information at CRITFC's Buying Salmon from Tribal Fishers guide.
Sealaska Heritage Institute (SHI) Secures Funding to Launch Kootéeyaa Deiyí (Totem Pole Trail)
Sealaska Heritage Institute (SHI) has secured a grant to commission ten totem poles that will comprise part of Kootéeyaa Deiyí (Totem Pole Trail) along the downtown Juneau waterfront.
The $2.9 million grant from The Andrew W. Mellon Foundation will allow SHI to hire Tlingit, Haida and Tsimshian master artists in Juneau and villages across Southeast Alaska to carve the poles, which will be raised in 2023.
"Our traditional poles historically dominated the shorelines of our ancestral homelands and told the world who we were," said SHI President Rosita Worl. "It's fitting that our totems will be one of the first things people see while sailing into Juneau." SHI's ultimate goal is to commission 30 poles and raise them along the waterfront. www.sealaskaheritage.org/node/1525
Wind River Reservation Self-Guided Driving Tours (Fort Washakie, Wyoming)
Wind River Indian Reservation, Wyoming (Plains Region)
For visitors to Yellowstone or Grand Teton National Parks, there are two easy ways to tour the Wind River Reservation in your car. TravelStorys Wind River Reservation is a self-guided mobile audio driving tour that explores the home of the Eastern Shoshone and Northern Arapaho Tribes. Fort Washakie High School students have successfully created and completed the Shoshone part of the tour which gives a fascinating introduction to the historical and cultural lands of the Eastern Shoshone people. The tour of the Northern Arapaho people and their area is on track to be completed by the end of this year for TravelStorys. 
travelstorys.com/tours/explore-the-wind-river-indian-reservation
If you'd rather ditch the mobile device, stop by the visitors council, any local museum or chamber of commerce to pick up a map of another easy, self-guided driving tour. This map tour offers a full day (70-mile) or half-day (30-mile) trip that highlights key sites such as the gravesite of Sacajawea, the revered Shoshone guide who guided the Lewis and Clark Expedition. Both tours were made possible with the support of the Wyoming Cultural Trust Fund and Wind River Visitors Council. 
windriver.org/experience/driving-tours/wind-river-indian-reservation/
San Manuel Celebrates Grand Opening of Yaamava' Luxury Resort
Yaamava' Resort & Casino at San Manuel (formerly San Manuel Casino)–the highly anticipated luxury resort owned and operated by the San Manuel Band of Mission Indians–celebrated its grand opening on Monday, December 13, 2021. Located in Highland, California, just 60 minutes from Los Angeles, the 432-room hotel has been touted as one of the "Most-Anticipated Hotel Openings of 2021" by  Forbes Travel Guide.
"As we watched Yaamava' take shape over these last three years, the San Manuel community recognized we were building something special", said San Manuel Band of Mission Indians Chairman, Ken Ramirez. "We can't wait for our valued casino guests and new visitors to experience all that Yaamava' has to offer."
Designed as the ultimate Southern California get-away, Yaamava' offers an expansive pool deck where guests can relax in their own personal lounger or in one of the seven private cabanas. A lavish full-service spa provides a variety of transformative treatments and exquisite products. Expanded dining options and convenient 24-hour in-room dining are also available. The top floor of the hotel tower features an exclusive lounge with indoor and outdoor areas allowing guests to taking in sweeping views of the San Bernardino Mountains while indulging in culinary delights paired with the finest wines, spirits, hand crafted cocktails and mocktails. A 2,800-seat theatre is expected to open in sometime in 2022.  www.sanmanuel.com
OKANA Resort & Indoor Waterpark

Oklahoma City, Oklahoma (Plains Region) 
After the First American Museum opened to the public in September, Chickasaw Nation Governor Bill Anoatubby unveiled plans for a major resort-style development to be located near the museum.
OKANA Resort & Indoor Waterpark will be a $300 million dollar development along the Oklahoma River near Downtown Oklahoma City. The resort is expected to feature an 11-story, 404 room hotel with riverfront and lagoon views. A five-acre outdoor adventure lagoon will sit at the center of the property. A pedestrian bridge will stretch across the main body of water, allowing guests to easily move throughout the property. The resort also will feature a 33,000 square-foot family entertainment center, over 100,000 square-foot indoor waterpark, 39,000 square feet of conference center space, spa and golf simulator, multiple retail outlets and dining options. 
The Cove at Sylvan Beach, Indian Oneida Nation
Sylvan Beach, New York (Eastern Region)
The Oneida Indian Nation is planning to open an all-new hospitality and recreational tourism destination. The Cove at Sylvan Beach is scheduled to open in summer 2022. The brand new development will feature 70 two-and three-bedroom cottages, each with a dedicated pontoon or boat deck and slip. Other amenities include fire-pits, gas grills, and an on-site store, Sylvan Beach Supply Co.
DreamCatcher Hotel
Pigeon Forge, Tennessee (Eastern Region) 
The Mississippi Band of Choctaw Indians, Seminole Tribe of Florida and the Eastern Band of Cherokee Indians are partnering with DreamCatcher Hotels to develop a high-end hotel in Pigeon Forge, Tennessee. The property features 12,000 square feet of meeting and convention space, a rooftop restaurant and lounge, and 200 guest rooms. The hotel site is strategically located within the heart of dining, shopping and excursion options while also sitting adjacent to the Leconte Center and the Cal Ripken Baseball/Softball Experience. The property is expected to open in the summer of 2023.
We-Ko-Pa Casino Resort Debuts Spectacular New Facility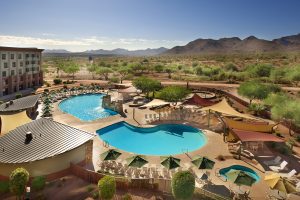 ​Fort McDowell (Scottsdale), Arizona (Southwest Region)
Owned and operated by the Fort McDowell Yavapai Nation, the stunning new 166,341-square-foot We-Ko-Pa Casino Resort boasts state-of-the-art gaming, a variety of specialty fine and casual dining restaurants, Native American design elements, live entertainment, and other attributes designed to maximize the comfort, safety and enjoyment of all who visit the casino and stay at the adjacent 246-room AAA Four Diamond hotel. The sophisticated new casino opened in October 2020, replacing the original Fort McDowell Casino.
The Saguaro course at We-Ko-Pa Golf Club was named #4 in Golf Magazine's Best Arizona Golf Courses in 2020, while the Cholla course ranked #7 in Golfweek's Best: State-by-State Courses. Media contact: Gail Manginelli, GM & Associates, gail@gmandassociatespr.com.
Shoshone Rose Casino & Hotel Reopens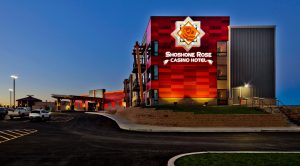 Lander, Wyoming (Plains Region)
The Shoshone Rose Casino & Hotel held a weekend-long Grand Reopening celebration, starting May 6.  The reopening commenced with a prayer by Shoshone traditional leader Arlen Shoyo, while SBC Chairman John St. Clair announced a welcome to visitors. The hotel's snack bar has also re-opened to the public with an all new menu. The restaurant, Deka-Guy Hee, it will re-open at a future date. The Rose now employs about 100 people, with about half being former employees.
Choctaw Casino & Resort Luxury Sky Tower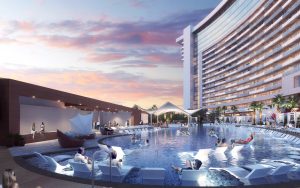 ​Durant, Oklahoma (Plains Region)
The Choctaw Casino & Resort opened the doors to its brand new $600 million luxury Sky Tower – an extension to its resort. The 21-story tower features an additional 1,000 hotel rooms, an expanded gaming experience, restaurants, lounges and new entertainment options.
World class collection of Choctaw art lines the Sky Tower's walls, walkways, and even the ceilings. The collection includes several pieces exclusively commissioned for the new tower and each piece – from paintings and drawings to sculpture and special art installations – was created by a Choctaw artist. The Sky Tower art collection features 58 pieces of public art from 31 artists who are Choctaw tribal members from across the country. The collection is open to Choctaw Casino & Resort guests as well the public and most is available for viewing 24-7.
The expansion was initiated to bring a better overall, luxurious experience to guests and meet the needs of its expanding customer base. The expansion is also expected to provide an additional 1,000 new jobs, create important resources for tribal members and bring in millions of dollars in economic growth for Oklahoma.
Bureau of Indian Affairs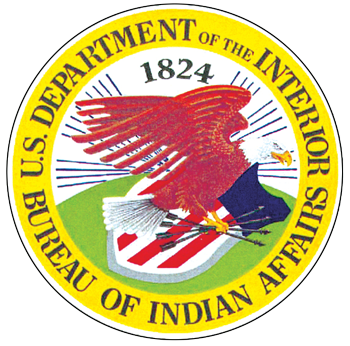 Juan Bautista de Anza National Historic Trail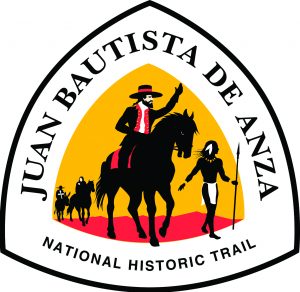 Native American Agriculture Fund

Lewis & Clark National Historic Trail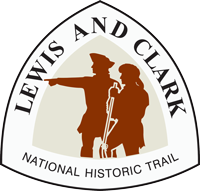 Bureau of Land Management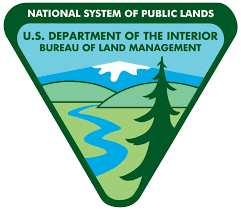 National Endowment of the Arts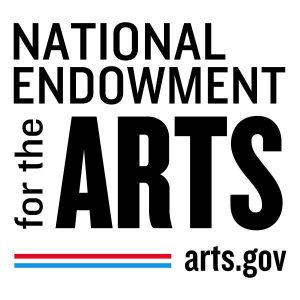 National Park Service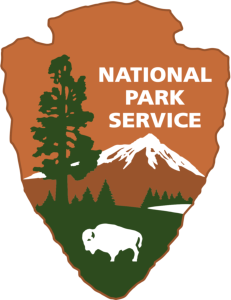 United States Forest Service