Position Title: Content & Social Media Coordinator
Start Date: ASAP
Days / Hours: Exempt Position, Full-time, Benefitted Position (after 90 days in position)
Compensation:$37,000 – $42,000 DOE
Location: AIANTA Headquarters, located at 6000 Uptown Blvd., N.E., Suite 150, Albuquerque, NM  87110.
Position Summary: The Content & Social Media Coordinator is responsible for the planning, coordination, and execution of AIANTA's content needs, including the management of all association social media sites, all newsletter content, all digital communications, all website updates, and the development of AIANTA graphics.
The Content & Social Media Coordinator's responsibilities include developing an AIANTA-wide content calendar, managing multiple AIANTA social media channels, producing regular e-communications, developing articles and graphics for AIANTA websites, and reviewing all agency e-communications and publications. The coordinator will also build AIANTA's photography library and ensure assets are updated.
The list of duties and responsibilities below is illustrative and should not be considered all-inclusive.
Résumés will be accepted until November 22, 2023
Duties and Responsibilities:
Develop inter-connected content for multiple platforms, such as websites, email marketing, social media, product descriptions, videos and blogs.
Create written material, including blog posts with the PR and marketing lead, as needed.
Create and post all agency social media content on multiple sites, including Facebook, Instagram, Twitter, LinkedIn, YouTube and other relevant platforms.
Develop and execute custom social media strategies for AIANTA events including the American Indigenous Tourism Conference, Go International, National Travel & Tourism Week, National Native American Heritage Month, and more. Develop conference/training graphic and presentation materials for AIANTA events including the American Indigenous Tourism Conference, Go International and more.
Track social media KPIs and provide regular reporting on social performance, trends, and benchmarking.
Stays up to date on social media best practices and technologies.
Write, proofread, edit and update all agency written material, including educational materials, development materials, visitor outreach materials, speeches, talking points and other materials as assigned.
Produce and edit all electronic outreach, including monthly and weekly newsletters, e-blasts, promotional outreach, requests for information, and data updates.
Update agency websites and optimize pages to increase visibility and search engine performance.
Develop and maintain a yearly editorial and outreach calendar to proactively plan and produce seasonal content, working in conjunction with the PR and marketing lead for social media news hijacking opportunities.
Develop and maintain an agency styles guide; ensure staff adhere to agency styles.
Serve as primary agency proofreader for all written material, including above-mentioned tasks, but also outreach letters, partnership communications, webinar materials, conference app updates and other materials as assigned.
Conduct and support data reporting and analysis as needed.
Manage deadlines, timelines and deliverables as assigned.
Participate in special projects and events as assigned.
Qualifications, Skills, Knowledge and Requirements
Bachelor's degree from an accredited college or university in journalism, communications or marketing or closely related field and a minimum of three years of related work experience demonstrating proven success.
Familiarity with social media platforms and their performance metrics; ability to track metrics and make suggestions for improvements/growth across all platforms.
Comfort in using graphic design software such as Adobe InDesign (or similar).
Proficiency in an editorial style guide, with a preference in AP Styles.
Comfort level in communicating with external partners, such as the media, tribal nations, agency partners and others to further agency goals.
Understanding of search engine optimization techniques; maximize web traffic and outreach utilizing these techniques.
Strong attention to detail; ability to simultaneously work on multiple projects with different objectives.
Strong experience working within tribal communities and tribal organizations.
Project management skills and the capability to perform work on schedule. Deadline pressure is an integral part of the job.
Outstanding oral, written and interpersonal skills.
Ability to work independently and in teams.
Highly motivated and a self-starter.
Ability to work under pressure and under tight deadlines, juggling several tasks at once.
Ability to interact with individuals across a range of organizations.
Excellent organizational skills and keen attention to detail.
Preference will be given to candidates with previous experience working with a Native American Tribal organization, travel and tourism business and/or a not-for-profit organization.
Driver's license
Knowledge of AIANTA's mission and goals.
Skill in operating business computers, software and office machines, including in a Windows environment, specifically Word, Outlook, Excel, PowerPoint, Adobe InDesign, Adobe Photoshop, Google Docs and Google Sheets is a must.
Knowledge of basic office practices, procedures, and equipment.
Knowledge of records management and database applications.
Ability to communicate effectively.
Ability to establish and maintain professional relationships with individuals of varying social and cultural backgrounds and with co-workers at all levels.
Ability to represent AIANTA in a professional manner.
Ability to lift materials up to 50 lbs.
Ability to maintain confidentiality.
Ability to travel by air or automobile.
Ability to handle multiple tasks and meet deadlines.
Ability to carry out instructions furnished in verbal or written format.
To Apply
Please submit a cover letter and detailed resume that includes a description of employment history to include name and addresses of employers, scope of responsibility, how you learned of the position, along with three professional references to: Ariel Richardson, Office Manager, AIANTA at arichardson@aianta.org by November 22, 2023, 5:00 p.m. MDT.
NOTE:
A criminal history check is required as a condition of employment.
Bureau of Indian Affairs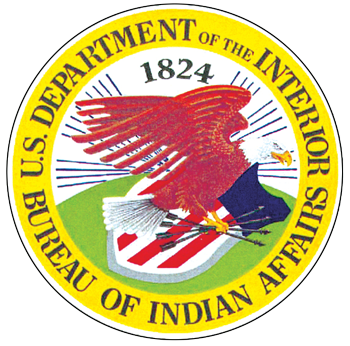 Juan Bautista de Anza National Historic Trail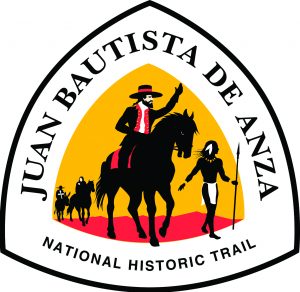 Native American Agriculture Fund

Lewis & Clark National Historic Trail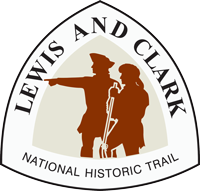 Bureau of Land Management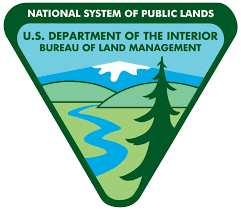 National Endowment of the Arts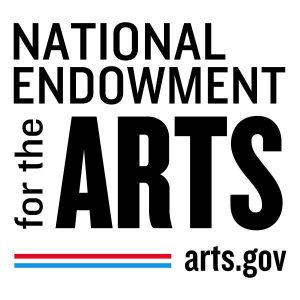 National Park Service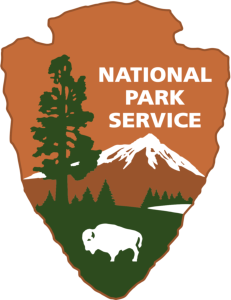 United States Forest Service