Attracting group and international travel starts with building irresistible travel packages.
Great travel packages showcase Native culture while tempting travelers to stay in local communities and spend money at area businesses.
Why Attend Go International?
AIANTA's annual two-day Go International is designed to help indigenous tourism businesses build better travel packages.
Expert speakers and hands-on presentations showcase how to build itineraries, how to attract domestic and international group travelers and how to work with global tour operators.
Why Sponsor Go International?
As a sponsor of the Sixth Annual Go International, you will have the opportunity to promote your organization throughout the the event.
Go International Venue
Indian Pueblo Cultural Center
Chaco I
2401 12th St. NW,
Albuquerque, NM  87104
Go International Accommodations
TownePlace Suites Albuquerque Old Town
2510 12th Street NW
Albuquerque, NM  87104
Rate per night: $127
Room block cut-off date: April 4, 2022
8:30 – 10:15 a.m.
Opening Session
Welcome & Introduction
Emerson Vallo (Pueblo of Acoma), Board President, AIANTA
Sherry L. Rupert (Paiute/Washoe), CEO, AIANTA
Introduction To Packaging – Understanding the Difference Between an Itinerary and a Package
Sherry L. Rupert (Paiute/Washoe), CEO, AIANTA
10:15 – 10:30 a.m.
Break
10:30 – 11:45 a.m.
Understanding Our Guests and Their Expectations
Richard Launder, President & CEO; Destination America
more info ...
Understanding Our Guests and Their Expectations
This will be an open discussion about understanding the guests you are designing travel experiences for. Please note I have used "guests" and not "tourists" or "travelers".
There isn't just one single market where everyone wants exactly the same experience, so let's delve into this really important question together.
Richard Launder, President & CEO; Destination America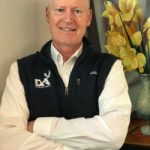 Richard Launder is President and CEO of Destination America (DA), which is one of 40 travel companies within The Travel Corporation (TTC), one of the largest privately-owned travel companies in the world. Richard has worked within TTC since 1983 when he joined as a very young bartender and later as a Travel Director. In more recent times he was President of Contiki Vacations in the USA for 12 years (1992-2003), President of Destination America for 4 years (1999-2003) and President of TTC USA for 14 years (2005-2018) prior to retaking his role at DA in mid-2018. Originally from New Zealand, Richard has lived in California since 1988. He has also served as a board member and active participant at USTOA for more than 30 years.
1:15 p.m. – 2:30 p.m.
Travel Trends
Jeri Clausing, Co-Founder; Travel Essentials

more info ...
Travel Trends
As American travelers start to plan their post-pandemic travels, Expedia.com is predicting 2022 will be a year when travelers shake up the status quo in favor of exploring "new priorities" this year. Additionally, the research found that nearly one in four travelers are looking to step outside their comfort zone and one in five are reporting they are looking to immerse themselves in a destination, culture or experience completely different than their own. In this session, longtime travel trade journalist Jeri Clausing explores all the top travel trends for 2022, to help Native tourism marketers build their marketing plans for this year and beyond.
Jeri Clausing, Co-Founder
Travel Essentials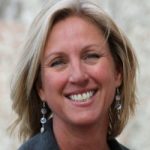 Jeri Clausing has covered travel and the business of travel for more than a decade. She is co-founder of Travel Essential newsletter and freelances for a variety of travel publications. She previously served as a senior editor for Travel Weekly. In that role, she traveled extensively to develop in-depth news features, analyses and weekly e-newsletters about international travel trends, the business of travel, global policy issues related to tourism and the impact of the pandemic. Before moving onto the travel beat, she was a reporter and editor for daily newspapers and international wire services, including The New York Times, the AP, the Denver Post and the Seattle Post-Intelligencer.
2:45 – 4:15 p.m.
Working With The Media To Promote and Sell
Patty Talahongva (Hopi), Senior Correspondent; ICT (Indian Country Today)
more info ...
Working with the Media to Promote and Sell
When it comes to promoting your tourism product, preparation is the key component when working with the media. Print and broadcast media, bloggers and even influencers can help you significantly extend your message, but in return, you must be ready, often at a moment's notice with the materials they require, including current press releases and information sheets, high-quality images and the ability to prepare your leadership for one-on-one interviews. In this session, Indian Country Today TV producer Patty Talahongva provides attendees with a behind-the-scenes look of how she prepares the daily schedule for this widely successful broadcast program.
Patty Talahongva (Hopi)
Senior Correspondent
ICT (Indian Country Today)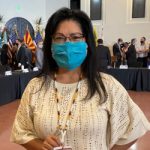 Patty Talahongva (Qötsakohkyangw Mana) is a Hopi journalist, documentary producer, and news executive. She was the first Native American anchor of a national news program in the United States and is involved in Native American youth and community development projects. A past president of the Native American Journalists Association, she was the recipient of their Medill Milestone Achievement Award in 2016. In 2019, she was hired as the news executive for the national television news program developed by Indian Country Today at Arizona State University.
7:30 – 8:30 a.m.
Breakfast–Sponsored by Isleta Resort & Casino
8:30 – 10:30 a.m.
Welcome Back
AIANTA 
Sherry L. Rupert, CEO; AIANTA
Celebrating Storytellers: Making the Connection
Kate Anderson, Agua Caliente Band of Cahuilla Indians & AIANTA Board Member
more info ...
Celebrating Storytellers:  the Art of the Craft
Storytelling creates a deep connection among all people. Stories have always been a part of our human nature. Stories allow us to communicate our most important pieces of history, culture and modern life. Stories are a strategic tool for advancing missions such as motivating action, advancing an issue or increasing emotional connections. At this session, you will learn what makes a great story, how to tell your story and how to develop your own storyteller skills. Let's bring your story to life!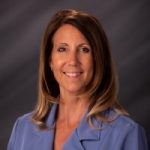 Kate Anderson (Citizen Potawatomi)
Director of Public Relations
Agua Caliente Band of Cahuilla Indians
Kate Anderson is the Director of Public Relations for the Agua Caliente Band of Cahuilla Indians.  She is an enrolled tribal member of Citizen Potawatomi Nation, a federally recognized tribe with a Reservation in Shawnee, OK. She has three decades of experience in journalism, photography, public relations, marketing and film.
As the Director of Public Relations, Kate leads a team responsible for developing communication, educational and outreach programs to help advance community knowledge and understanding of the Agua Caliente Band of Cahuilla Indians and its efforts. Her work includes public relations, marketing and promotions, publications, social media, media outreach and special events, among other activities.
Her work has included developing a cultural tourism plan for the Tribe and working with partners across the Coachella Valley region in Southern California to put Palm Springs on the map around the world for cultural heritage tourism. 
Kate also operates the Agua Caliente Film Office and serves as the liaison to all filmmakers and photographers working on the Agua Caliente Indian Reservation.
The Agua Caliente Indian Reservation covers about 31,500 acres across four jurisdictions including the cities of Palm Springs, Cathedral City, Rancho Mirage and unincorporated areas of Riverside County. The Tribe operates two casino resorts, two golf courses, the Indian Canyons and Tahquitz Canyon recreational area. The Tribe is also under construction of its new Agua Caliente Cultural Plaza in downtown Palm Springs that will feature the new Agua Caliente Cultural Museum, a new spa that celebrates the Tribe's ancient hot mineral spring healings waters, an oasis trail and a gathering plaza.
10-30 a.m. – 10:45 a.m.
Break
10:45 a.m. – noon
How To Make Your Website International Ready
Indy Vallejos, U.S. Commercial Services
Bruce Rettig, AIANTA
more info ...
How To Make Your Website International Ready

Learn how to drive more international visitors and buyers to your website. U.S. Commercial Service shares some simple, low-cost techniques to increase visibility in overseas markets. Specifically designed for tribal tourism representatives, this session will help refresh your digital strategy. Walk away with a better understanding of how to maximize Search Engine Optimization, how to leverage state and/or federal grants to cover costs of globalizing your website and how to identify local website service providers that can help you take your website to the next level. This session will be an in-depth follow-up to AIANTA's Globalize Your Website webinar.
Indy Vallejos, Director–New Mexico
U.S. Commercial Services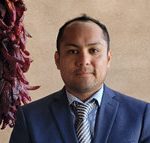 Indalecio Vallejos, also known as Indy, was appointed director for the U.S. Commercial Service Office in New Mexico in February 2022. Before joining the US Commercial Service, Indy worked with the US Department of Agriculture- Foreign Agriculture Service (USDA-FAS) in Washington DC for eight years.
Over the years he worked hand-in-hand with partner countries on improving and mitigating trade barrier issues and worked on US government bilateral and multilateral priorities through capacity building initiatives. While at FAS he worked on market intelligence research, country guidance policy papers, monitoring trade facilitation agreements, and other trade-related initiatives. He led multi-disciplinary technical teams from USDA and other various agencies such as the US Department of State, US International Aid Agency, US International Development Finance Corporation, US Trade Representative Office and other US government partners to solve trade barrier issues, promote and advance US agricultural policies and trade. The regions he covered while at FAS were Latin America and the Caribbean, Southeast Asia and East Africa.
Indy holds a Bachelor of Science from Wichita State University and a Master of Arts degree from Brandeis University. Indy grew up in Belize. His wife is from New Mexico and they live in Corrales and with their three children.
Bruce Rettig, Tribal Content Developer
AIANTA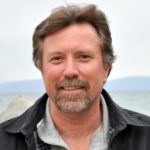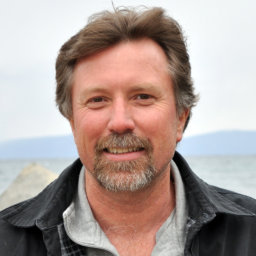 Bruce Rettig, AIANTA's Tribal Content Developer, is an award-winning author, charged with scoping out exciting tribal tourism opportunities throughout the United States. His published works and biography can be found at BruceRettig.com. As a founding member of Tahoe Writers Works, he served ten years as publisher of their literary journal, EDGE.
Bruce served as president of Charter Advertising/Design, Inc. for more than thirty-two years. During that time, his duties included copywriting for brochures, magazine ads and websites. Most of his projects featured his photography. With a degree in Fine Arts from the University of Colorado and an emphasis in photography, he has captured strong images for his clients. He has worked with the Duck Valley Shoshone Paiute Tribe, Pyramid Lake Paiute Tribe, Ely Shoshone Tribe, Washoe Tribe of California & Nevada, Stewart Indian School, the Nevada Indian Commission and Nevada's Indian Territory.
noon-1:30 p.m.
Lunch (On Your Own)
1:30 – 4:00 p.m.
Building Cultural Tourism Packages (Hands-on)
Anina Grasso, Director of Travel Experiences Development; Destination America


more info ...
Building Cultural Tourism Packages (Hands-On)
This session will be an interactive presentation & workshop talking about the different stages of developing and building cultural tourism packages. We will share the needs & requirements for all stages from experience development and pricing to the actual delivery from a tour operator's perspective with real examples of Indigenous tourism experiences in the Americas. This session will allow for active questions and conversation.
Anina Grasso
Director of Travel Experiences Development
Destination America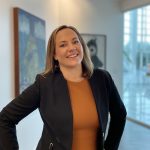 Anina Grasso was born and raised in Germany where she graduated with a BA in Tourism and Travel Management from University of Applied Sciences Worms. Traveling all over Europe with her family growing up, wanderlust was instilled at a very young age and exploring the world is one of Anina's greatest passions. In 2011, she moved to Los Angeles, California, and started working for New World Travel, where she supervised the Tour Series Operations Department. Five years later, Anina accepted a role with YMT Vacations as a Product Manager where she managed the operations of trips in North America, Europe and Asia. In 2018, she joined Destination America, a part of The Travel Corporation, as a Contracting Manager and Developer for Canada. Growing within the company, Anina now holds the position of Director of Travel Experiences Development, overseeing the development of new itineraries and experiences for North, Central & South America for various travel brands including Trafalgar and Insight Vacations. Her greatest passion is to connect travelers to the destination and to "Make Travel Matter".
AIANTA Travel Trade Manual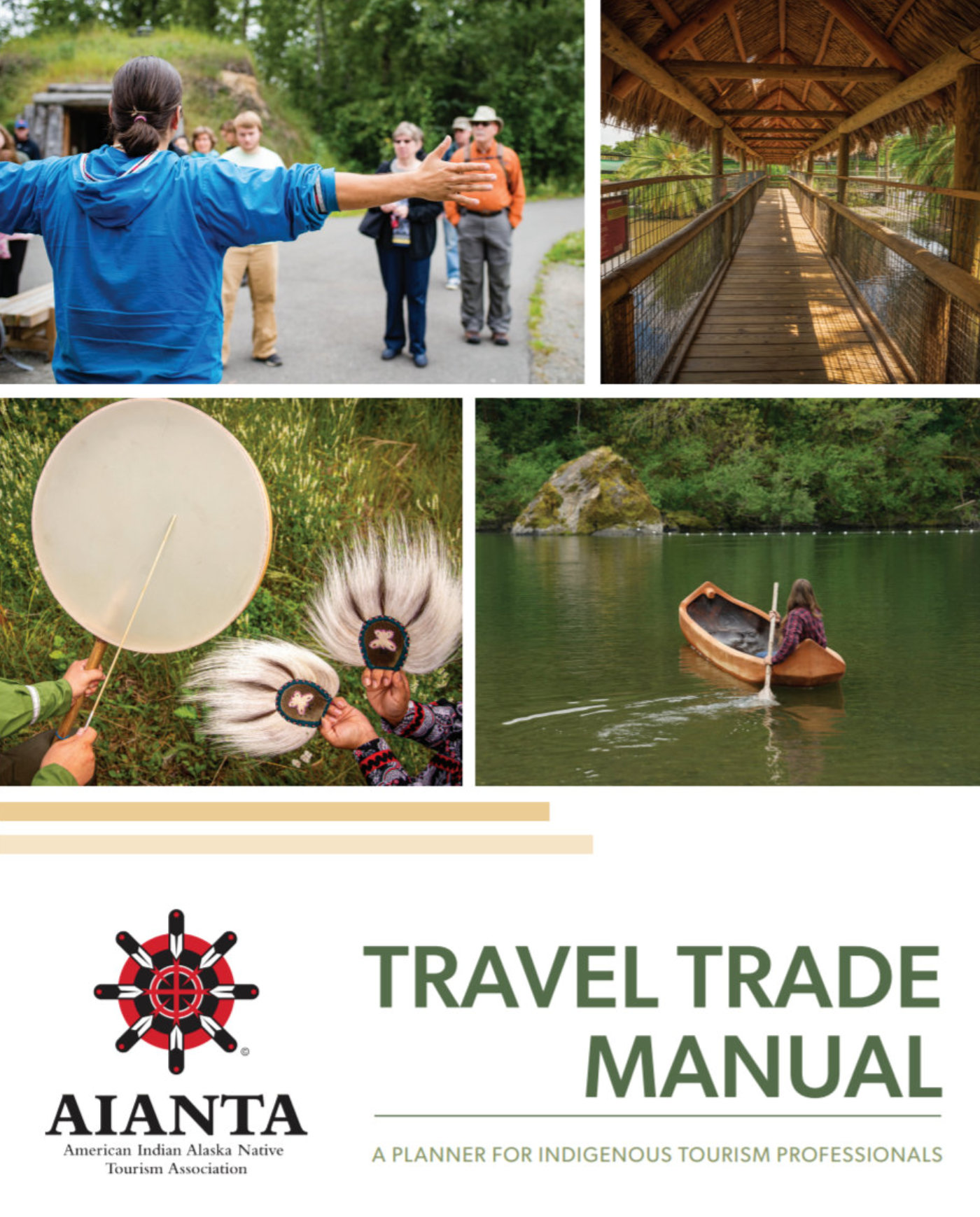 A Warm Thank You to Our Partners
Bureau of Indian Affairs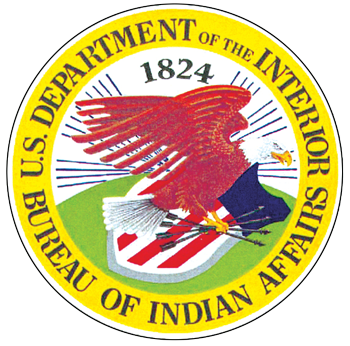 Native American Agriculture Fund

Bureau of Land Management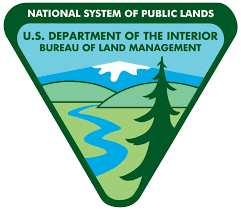 National Park Service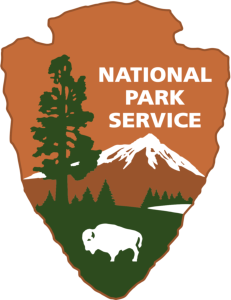 Juan Bautista de Anza National Historic Trail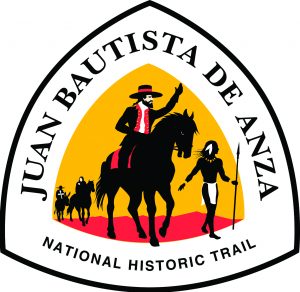 Lewis & Clark National Historic Trail