AIANTA Board of Directors
To represent all of Indian Country, the AIANTA Board of Directors is composed of two representatives from six designated regions: Alaska, Eastern, Midwest, Pacific, Plains and Southwest, as well as two At-Large directors.
Each representative is elected by their respective region to serve a three-year term. At-Large representatives are elected by the entire AIANTA membership.
Each member of our Board of Directors brings varied expertise and resources to the organization and many of our valued Board members serve on other national advisory boards, state cabinets and commissions that all work to strengthen Indian Country tourism.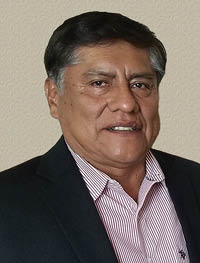 President, Southwest Region
Emerson R. Vallo, a tribal member from the Pueblo of Acoma, is the President of the Board of Directors for the American Indian Alaska Native Tourism Association (AIANTA).
Emerson is on his second term as a Tourism Commissioner for the New Mexico Tourism Department; he is the Native representative for tourism in New Mexico. He has also served as the Chairman of the Board of Directors for Acoma Business Enterprises, Chairman of the Board of Trustees for Haak'u Museum, and the Director for Sky City Cultural Center and Museum at the Pueblo of Acoma.
Emerson has been an active board member of AIANTA for six years. His primary interests are in the economic development of his pueblo, the welfare of his native lands, and the promotion of cultural tourism in New Mexico and all of Indian Country.
He is an Air Force veteran with more than 24 years of service. He has served as the Chief Executive Officer for the Isleta Business Corporation. Currently, he serves as the Principal Systems Engineer for the Air Force's Distributed Mission Operations Center's Modeling and Simulation enterprise.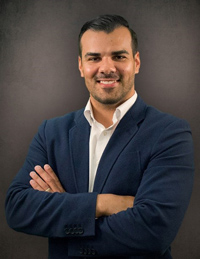 Vice President, Plains Region
Travis Owens (
Cherokee Nation
) oversees cultural tourism and community relations for Cherokee Nation Businesses. In his role, Travis manages five museums, including the newly opened Cherokee National History Museum. Travis also manages the restoration of historic sites, interpretive planning, infrastructure development, site planning, cultural art, events, and marketing. While working for the Cherokee Nation, Travis has worked to develop restoration plans from multiple historic properties, managed the remodel of four gift shops, managed the development of five museums and is currently working on development plans for an additional historic property.
In his role, Travis also oversees corporate sponsorship and employee volunteerism for Cherokee Nation Businesses and its more than 6,000 employees.
Before joining Cherokee Nation Businesses in early 2008, Travis worked for the Cherokee Nation Commerce Department and primarily focused on rural community development through tourism, including agritourism, entrepreneurial development and Scenic Byway development. Travis holds a Bachelors of Business Administration with a specification in Tourism Management and Masters of Business Administration. Travis currently serves on the board of directors for Preservation Oklahoma and the American Indian Alaskan Native Tourism Association. Travis has also served on the board for Fab Lab Tulsa and the Tulsa Children's Museum. In 2016, Travis was named one of Oklahoma Magazine's 40 under 40.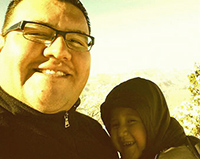 Secretary, Southwest Region
Later in life, James broadened this interest when he began working for Best Western International through a hospitality oriented program at Northern Arizona University. While there, James was selected as an intern for the Heritage Program of the Museum of Northern Arizona and assisted in their summer programs featuring the Hopi, Zuni, and Navajo Tribes. From there, James attended the College of Eastern Utah and slowly moved forward to an opportunity to own and operate his own arts & crafts business in Moenkopi Arizona.
In 2010, James began working for the Moenkopi Developers Corporation as the Marketing & Sales Associate for the Moenkopi Legacy Inn & Suites. Within two short years, he was elevated to the position of Marketing & Special Events Manager, was selected as the Project Manager for the Hopi Arts Trail Project, and received the 2012 Manager of the Year Award for his efforts within the Moenkopi Legacy Inn & Suites organization.
James believes that only through true cooperation and the absence of politics can we move forward in achieving economic stability for Indian country. Bringing opportunities to the reservation versus looking for opportunities off the reservation is key in building a sustainable future for our communities.
James resides in Tuba City Arizona with his family and continues to work in supporting the Moenkopi Developers Corporation vision of a better, sustainable, economic future for the Upper Village of Moenkopi and the Hopi reservation.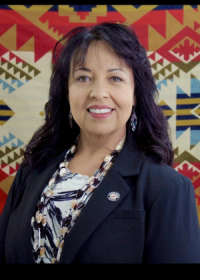 Treasurer, Eastern Region
Lora Ann Chaisson, a citizen of the United Houma Nation (UHN), is employed with Tribal Solutions Group where she is an Associate. Active in her community and throughout Indian Country. Lora Ann has been a member of the UHN Tribal Council since 2005. She currently serves on the Government Committee and Personnel Committee and has also served as UHN delegate to the National Congress of American Indians for twelve years and was the former Vice-Principal Chief of UHN.
Lora Ann is a new member of the U.S. Department of Labor's Native American Employment and Training Council. She has also worked with the Inter-Tribal Council of Louisiana/Institute for Indian Development, a regional Workforce Investment Board, for 25 years, and currently serves as a board member and representative for Native Americans. She is also a proud alumnus of the American Indian Opportunity Ambassador Program, a national organization that provides capacity building and leadership development for Native American professionals looking to grow their communities.
Lora Ann is the daughter of Theo and the late Betty Chaisson and is a part-owner of Isle de Jean Charles Marina, Inc. During her free time, she enjoys teaching friends and family about traditional Houma cooking and makes unique pieces of jewelry from the hide of the alligator and scales from the alligator garfish. She is also a proud traditional basket weaver. In 2020, she will mark her 39th consecutive year exhibiting at the signature Louisiana event, the New Orleans Jazz and Heritage
Linda Cooley is the Deputy Director for the Yurok Economic Development Corporation and COO of Mad River Brewery, owned by the Yurok Tribe. Developing tourism and marketing plans for Yurok Country in the facet of Cultural Tourism and Adventure Travel. In the heart of the Redwood National and State Parks the Yurok Tribe is reviving traditional Redwood Canoe tours, Condor Release, and exploring Adventure in the majestic World Heritage Site. The Yurok Tribe looks to double its tourism with the Canoe tours and expansion of hotel in this remote location. Recently helping with the historic partnership with California State Parks and the Co-Management agreement, development of that site. Mad River Brewery is a wholly owned business by the Yurok Agricultural Corporation, a business with a 30-year award winning Brewery. The focus is creating a partnership in Indian Country, trailblazing a Native American Category in the craft beer industry. Driving sales and awareness of Native business, diversifying the Yurok Tribes economic portfolio.
Linda has worked with corporations such as Anheuser Busch, T-Mobile and Constellation Brands. Creating road maps for beverages, brand strategizing, re-branding and taking marketing to the next level for larger impact. Coordinating land use planning, economic development and community participation to develop and improve tourism. Identifying and articulating market requirements that define a product's feature and planning.
Linda is an outdoor enthusiast enjoying fishing, hiking and water sports to name a few. Cultural artist, indigenous foodie and sports fan. A proud Yurok Tribal member that hopes to develop tourism and brand identity for Yurok Country.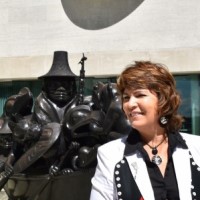 Camille L. Ferguson is the Economic Development Director for the Sitka Tribe of Alaska where she is responsible for developing new projects as well as overseeing the Tribes' tourism program, gaming operations, the Tribal tannery and the Community House Convention Facility.
Previously, she served as Executive Director of AIANTA for more than six years. Under her direction, AIANTA expanded its international marketing and outreach program and also grew its training programs; improved its public outreach program, broadened its public lands partnership program and was instrumental in gaining support for the passage of the NATIVE Act along with the advocacy needed to support the appropriation to implement the unfunded mandate. Her work as executive director for AIANTA was completed with the signing of the MOU with the Department of Interior and securing a cooperative agreement with the Bureau of Indian Affairs
Ferguson, a citizen of the Sitka Tribe of Alaska and a member of the Kiksadi Clan continues to serve on the National Advisory Committee on Transportation Tourism Infrastructure (NACTTI) and was recently elected to the U.S. Travel Association's Board of Directors, only the second-ever Native American to serve on that board. Her three-year period will run through 2021. During her term, she plans to augment her work with elected officials in advocating for the importance of including tribal tourism in the national tourism message.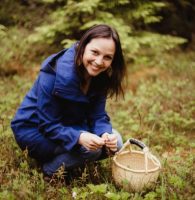 Mary Goddard is Regional Catalyst for Regenerative Tourism in Southeast Alaska. She is an advocate for helping small business and communities thrive in the tourism industry in a way that benefits all involved. She believes that when done correctly, tourism can help improve the environment, strengthen communities, celebrate culture and learn a great deal from Alaska natives on values and nature cycles.
Mary is known for her art. Her art includes contemporary carved and woven jewelry using traditional materials and metals, it also includes installation art, film and television projects. Mary's hobby www.forestfreshalaska.com promotes knowledge and cooking tips utilizing indigenous foods from the rainforest to the ocean forest.
Mary received a degree of completion at school at the American Musical and Dramatic Academy in New York. She worked on various film television productions such as Fireproof, The Grace Card, ABC's show Lost, and she was also a Producer and Camera Woman for the show Coast Guard Alaska.
Mary not only has a passion for the arts, but also for youth, she worked as a Family Teacher for Father Flanagan's Boys and Girls Home and she continues to be involved with community outreaches. Currently Mary lives in Sitka with her husband Lucas and their son Ryker and nephew Tyson. She continues to work on art and film projects.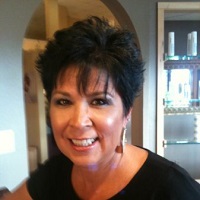 Crystal is a member of the Oneida Nation of Wisconsin. The Oneida Nation has over 16,000 enrolled members globally. Crystal brings over 18 years of experience to the Tourism industry. Prior to moving to Miami, FL she was the Advertising Director for the Oneida Nation's Tourism Department, the first tribal tourism department in the US. She was responsible for negotiating the first Tribal contract with the NFL. They currently have their own gate – the "Oneida Nation Gate" at historic Lambeau Field – home of the Green Bay Packers. The Oneida Nation presently have their exclusive Oneida Nation tours through their Tourism Department and will tailor these to the visitors' needs.
The Oneida Nation has a vast array of tourism initiatives including, the Oneida Nation Museum, Tsyunkehkwa (a holistic retail entity), a Buffalo Farm as well as an Oneida Cultural Heritage Department. They also have a Business Development Unit which operates their One Stop Convenience Centers and gas stations throughout the reservation.
Crystal's markets include Tribal, Association and Government. Crystal holds a Bachelor's degree is in Management and Communication and has a Master's in Management and Organizational Behavior. She has previously served on the Native American Tourism of Wisconsin as well as the Green Bay Children's Museum Board.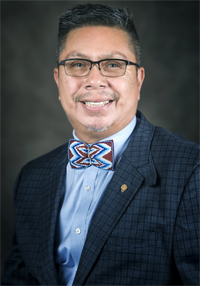 Oneida Nation Council Member Kirby Metoxen was elected to the Oneida Nation Business Committee in 2017. Previous to this leadership position, Kirby worked for the Oneida Tourism Department as a Special Events Tourism Coordinator. For more than 27 years Kirby has concentrated on tourism and the development of tourism for his Nation. During this time, Kirby has represented Oneida Nation with other organizations. He served on the Great Lakes Inter-Tribal Council's Tourism Advisory Committee for 20 years, from 1994-2014. He has been the Oneida representative to the Native American Tourism of Wisconsin (NATOW) for a number of years. NATOW is a consortium of the 11 tribes in Wisconsin that meets bi-monthly to share what each tribe is doing to promote tourism on their reservations. Earlier, before his current term, Kirby served on the American Indian Alaska Native Tourism Association Board of Directors and represented the Midwest region for 14 years. He also serves on the Woodland Indians Arts Board and has been a member of the Oneida Hymn Singers for 50 years. Kirby's knowledge, experience and dedication will continue to enhance the effort for the Oneida Nation and AIANTA.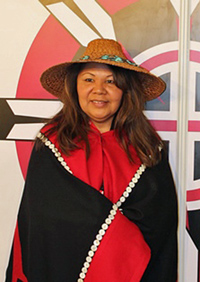 Born in Sitka, Alaska, Rachel Moreno has worked in the retail industry in Anchorage for more than five years as the manager of two Alaskan gift shops catering to visitors. She has taken many courses in marketing and business development and served as the public information officer and marketing specialist for the Denver Indian Center.
She returned to Alaska and started an office furniture business that received an SBA 8A Certification. After selling the business, she worked for the Sitka Tribe of Alaska as the Youth Program Coordinator and was named Sitka Woman of the Year in 2003 while working at a boarding school.
In 2009 Rachel was elected to the Sitka Tribe of Alaska and named as representative to the Tribal Health Consortium, which employs more than 1,000 people with an annual budget of over $108,000,000.
She was elected to the Executive Committee and Accreditation Governing Body for the SEARHC Board. Currently, she serves as chair on the following STA standing committees; Health Committee, Enrollment, the Boys and Girls Club, Sitka Tribal Enterprises, of Audit and Finance and holds the position on the tribal council as Secretary/Treasurer.
In 2010 she was named as one of two Women of Distinction by the Sitka Tribe of Alaska.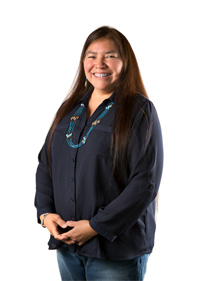 Jamie Sijohn is a proud member of the Spokane Tribe located 50 miles northwest of Spokane, Washington. Jamie grew up on the Spokane Reservation learning from her grandparents and family their traditional culture, oral history, and the importance of protecting and preserving the culture and traditions.
Jamie began her career in the NBC Television newsroom in Spokane and advanced throughout the ranks to become the Assignment Manager leading a team of reporters and photographers. Jamie quickly learned how to use the mainstream media to focus a positive spotlight on the many important stories, people, and issues within Indian Country. Ms. Sijohn has 20+ years of media experience on a variety of platforms including traditional media, social media and public relations. All of which benefit the Spokane Tribe and other tribal clients.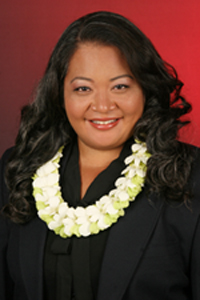 The lead cultural trainer of the Native Hawaiian Hospitality Association, Hiʻilani Shibata has been sharing the essence of ALOHA with those who work in the visitor industry of Hawaiʻi for over 20 years. An educator, cultural consultant, practitioner of lomilomi, healing through the manipulation of the body, Hiʻilani understands the importance of taking care of the place and the native culture as the foundation to a healthy hospitality industry. As one of the AIANTA Pacific Region board members, she would like to encourage those in the Pacific Region to uplift their culture through authentic sharing with visitors as the travel industry is a vehicle to peace around the world.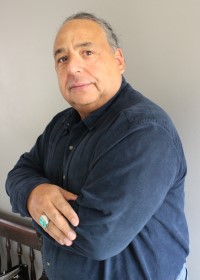 Darrell Waldron (Seaconke Wampanoag/Narragansett) is the Executive Director of the Rhode Island Indian Council Regional Agency. Darrell's long career spans more than 30 years serving alongside many native leaders in Indian Country and he has been awarded national, regional and state recognition for his dedication and achievements.
He has served multiple terms on the National Advisory Council for DINAP (Division of Indian and Native American Programs) for the US Department of Labor. Under his leadership, the Urban Indian Agency has serviced thousands of tribal members with career training and placement and resulted in over 15,000 associates and bachelor's degrees for low-income Native Americans. His offices include Rhode Island, Connecticut, New Jersey, Delaware and New York which includes Indian Health Services.
Darrell has been a visionary throughout his long career and is respected for his strong voice at a bureaucratic level to include Native people in the narrative of modern America.
He was the Founder and President of the American Indian Community Development Corporation in Rhode Island, whose mission it is to implement economic development strategies for job growth.
Darrell has also served on the Rhode Island Governor's Board, Providence Police Advisory Board; Omni Housing Development Corporation Board; Chair of Harbor Heritage Museum Board of Directors; American Indian Health Care Association Steering Committee; Tribal Vocational Rehabilitation Program Advisory Council; Workforce Partnership of Greater Rhode Island Board and the Providence/ Cranston Workforce Investment Board.
His dedication for his community comes not from the need for recognition but from a greater vision for a better life for Native people.
A Warm Thank You to Our Partners
Bureau of Indian Affairs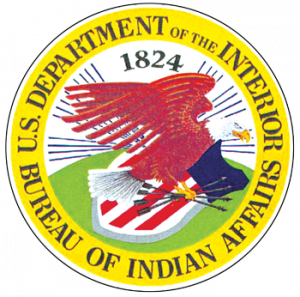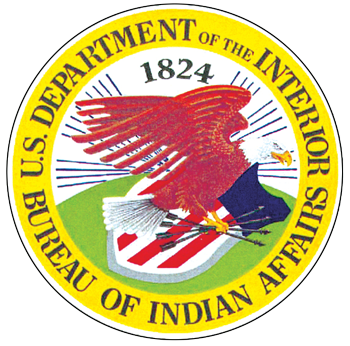 Native American Agriculture Fund

Juan Bautista de Anza National Historic Trail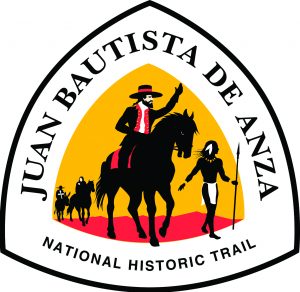 Lewis & Clark National Historic Trail