AIANTA Board of Directors
To represent all of Indian Country, the AIANTA Board of Directors is composed of representatives from 15 designated regions. Each representative is elected by their respective region to serve a three-year term.
Each member of our Board of Directors brings expertise and resources to the organization and many of our valued Board members serve on other national advisory boards, state cabinets and commissions that all work to strengthen Indian Country tourism.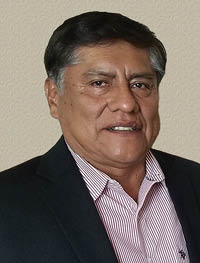 President, Southwest Region
Emerson R. Vallo, a tribal member from the Pueblo of Acoma, is the President of the Board of Directors for the American Indian Alaska Native Tourism Association (AIANTA).
Emerson is on his second term as a Tourism Commissioner for the New Mexico Tourism Department; he is the Native representative for tourism in New Mexico. He has also served as the Chairman of the Board of Directors for Acoma Business Enterprises, Chairman of the Board of Trustees for Haak'u Museum, and the Director for Sky City Cultural Center and Museum at the Pueblo of Acoma.
Emerson has been an active board member of AIANTA for six years. His primary interests are in the economic development of his pueblo, the welfare of his native lands, and the promotion of cultural tourism in New Mexico and all of Indian Country.
He is an Air Force veteran with more than 24 years of service. He has served as the Chief Executive Officer for the Isleta Business Corporation. Currently, he serves as the Principal Systems Engineer for the Air Force's Distributed Mission Operations Center's Modeling and Simulation enterprise.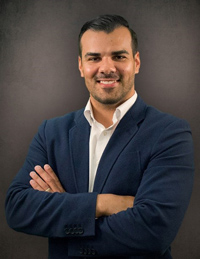 Vice President, Oklahoma Region
Travis Owens (
Cherokee Nation
) oversees cultural tourism and community relations for Cherokee Nation Businesses. In his role, Travis manages five museums, including the newly opened Cherokee National History Museum. Travis also manages the restoration of historic sites, interpretive planning, infrastructure development, site planning, cultural art, events, and marketing. While working for the Cherokee Nation, Travis has worked to develop restoration plans from multiple historic properties, managed the remodel of four gift shops, managed the development of five museums and is currently working on development plans for an additional historic property.
In his role, Travis also oversees corporate sponsorship and employee volunteerism for Cherokee Nation Businesses and its more than 6,000 employees.
Before joining Cherokee Nation Businesses in early 2008, Travis worked for the Cherokee Nation Commerce Department and primarily focused on rural community development through tourism, including agritourism, entrepreneurial development and Scenic Byway development. Travis holds a Bachelors of Business Administration with a specification in Tourism Management and Masters of Business Administration. Travis currently serves on the board of directors for Preservation Oklahoma and the American Indian Alaskan Native Tourism Association. Travis has also served on the board for Fab Lab Tulsa and the Tulsa Children's Museum. In 2016, Travis was named one of Oklahoma Magazine's 40 under 40.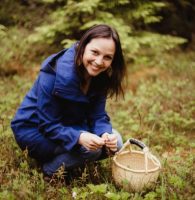 Secretary, Southeast Alaska Region
Mary Goddard is Regional Catalyst for Regenerative Tourism in Southeast Alaska. She is an advocate for helping small business and communities thrive in the tourism industry in a way that benefits all involved. She believes that when done correctly, tourism can help improve the environment, strengthen communities, celebrate culture and learn a great deal from Alaska Natives on values and nature cycles.
Mary is known for her art. Her art includes contemporary, carved and woven jewelry using traditional materials and metals, it also includes installation art, film and television projects. Mary's hobby, managing the cooking blog Forest Fresh Alaska, promotes knowledge and cooking tips utilizing indigenous foods from the rainforest to the ocean forest.
Mary received a degree of completion at school at the American Musical and Dramatic Academy in New York. She worked on various film television productions such as Fireproof, The Grace Card, ABC's show Lost, and she was also a Producer and Camera Woman for the show Coast Guard Alaska.
Mary not only has a passion for the arts but also for youth; she worked as a Family Teacher for Father Flanagan's Boys and Girls Home and she continues to be involved with community outreaches. Currently, Mary lives in Sitka with her husband Lucas and their son Ryker and nephew Tyson. She continues to work on art and film projects.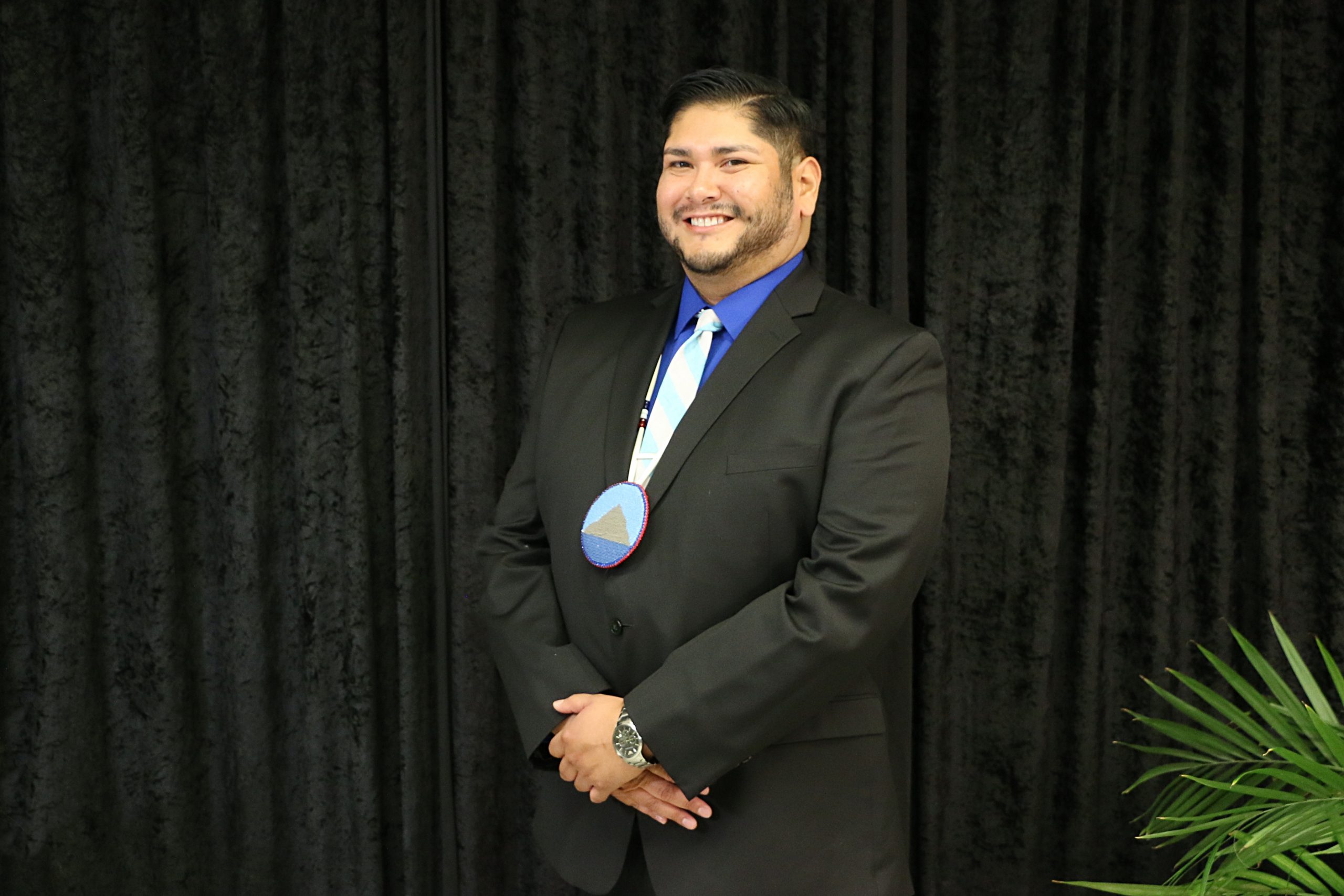 Treasurer, Great Basin Region
Brian Wadsworth is a member of the Pyramid Lake Paiute Tribe (Kooyooe Tukadu), and grew up in Wadsworth, NV. Brian currently works as the Controller for Three Nations Management Corporation in Reno, NV. Prior to his current position, Brian worked as an Executive Branch Auditor III in the State of Nevada Governor's Finance Office. He spent a large part of his earlier career working for his Tribe in various positions, including: Executive Director of the Pyramid Lake Housing Authority, Enterprise Manager for the Tribal Enterprises and Water Quality Manager for the Tribe's Water Quality Program.
Brian graduated from the University of Nevada, Reno (UNR) with a Bachelor of Science in Business Administration with a major in International Business, and a Bachelor of Science in Business Administration in Accounting. He also graduated from Gonzaga University with a Master of Business Administration in American Indian Entrepreneurship.
Brian has proudly served as the Chairman of the Board for the Pyramid Lake Jr./Sr. High School Board of Education (2017-2019 and 2014-2015). He is a former Pyramid Lake Paiute Tribal Councilmember (2013-2015 and 2016-2018).
Brian serves as the Vice-President of the University of Nevada, Reno Native American Alumni Chapter Board. The Chapter's objective is to bring together the Native American communities by sharing cultures and heritages on the UNR campus through traditional events and athletic activities. As well as serving on the Stewart Father Day's Pow-Wow Planning Committee.
Additionally, Brian has the honor of serving as a Commissioner on the Nevada Indian Commission (NIC). The purpose of the NIC is to serve as a liaison between the 27 sovereign nations in the state and the Nevada State Governor. The Commission works to also preserve the history of the Stewart Indian Boarding School.
Brian also has the honor of serving as a Commissioner on the Nevada Commission on Tourism (NCOT). The NCOT works to increase tourism activities within all tourism territories in the State of Nevada.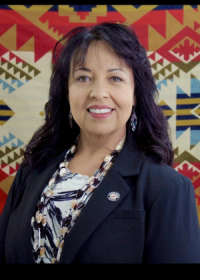 Lora Ann Chaisson, a citizen of the United Houma Nation (UHN), is employed with Tribal Solutions Group where she is an Associate. Active in her community and throughout Indian Country. Lora Ann has been a member of the UHN Tribal Council since 2005. She currently serves on the Government Committee and Personnel Committee and has also served as UHN delegate to the National Congress of American Indians for twelve years and was the former Vice-Principal Chief of UHN.
Lora Ann is a new member of the U.S. Department of Labor's Native American Employment and Training Council. She has also worked with the Inter-Tribal Council of Louisiana/Institute for Indian Development, a regional Workforce Investment Board, for 25 years, and currently serves as a board member and representative for Native Americans. She is also a proud alumnus of the American Indian Opportunity Ambassador Program, a national organization that provides capacity building and leadership development for Native American professionals looking to grow their communities.
Lora Ann is the daughter of Theo and the late Betty Chaisson and is a part-owner of Isle de Jean Charles Marina, Inc. During her free time, she enjoys teaching friends and family about traditional Houma cooking and makes unique pieces of jewelry from the hide of the alligator and scales from the alligator garfish. She is also a proud traditional basket weaver. In 2020, she will mark her 39th consecutive year exhibiting at the signature Louisiana event, the New Orleans Jazz and Heritage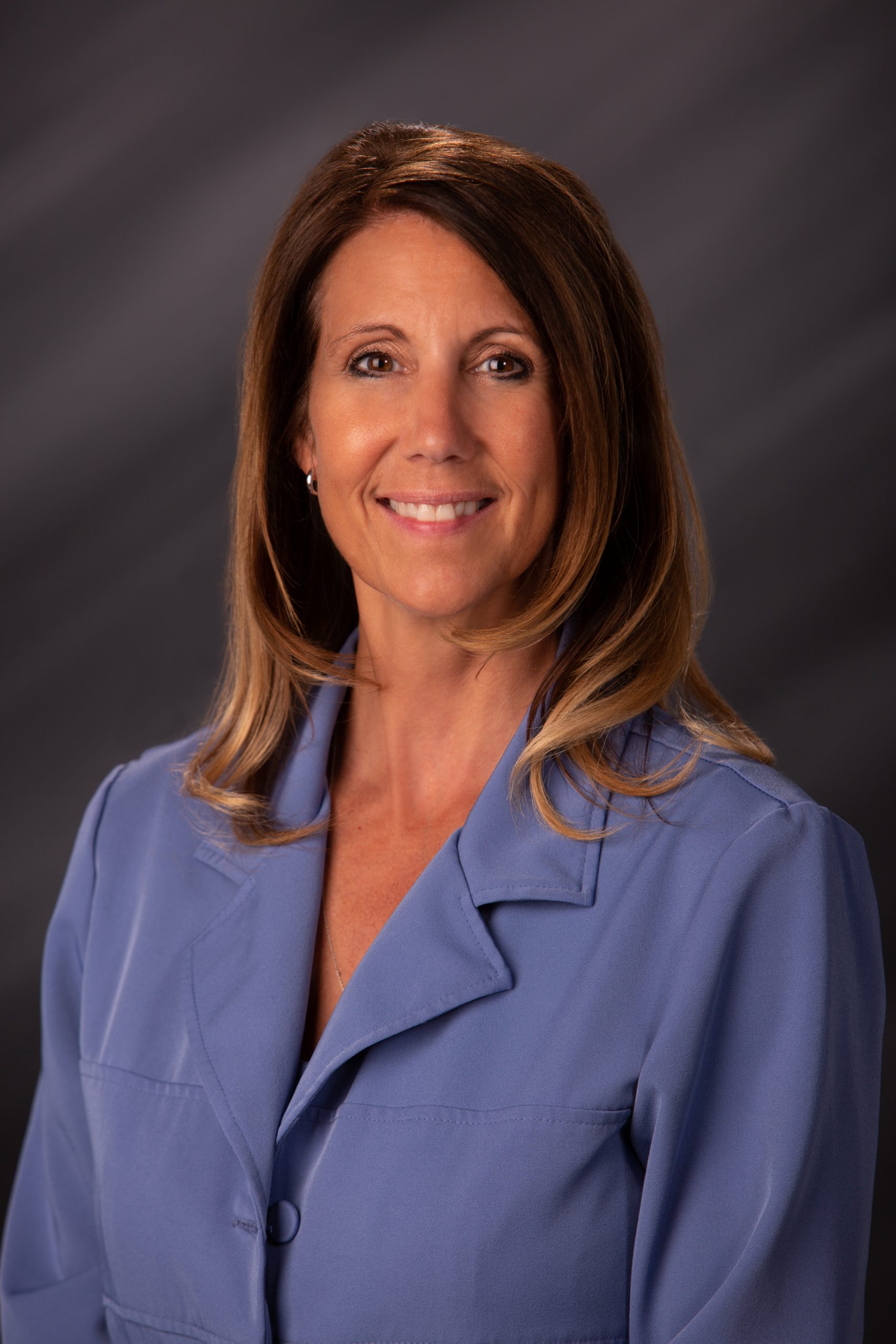 Southern California Region
Kate Anderson, Director of Public Relations for the Agua Caliente Band of Cahuilla Indians, has more than three decades of experience in multi-media, public relations, marketing, film and cultural heritage tourism. She is an enrolled Tribal Member with Citizen Potawatomi Nation.
As the Director of Public Relations, Ms. Anderson leads a team responsible for developing communication, educational and outreach programs to help advance community knowledge and understanding of the Agua Caliente Band of Cahuilla Indians and its efforts. Her work includes public relations, educational initiatives, cultural heritage tourism initiatives, marketing and promotions, publications, social media, media outreach and special events, among other activities.
Her work has included developing a cultural tourism plan for the Tribe and working with partners across the Coachella Valley region in Southern California to put Palm Springs on the map around the world for cultural heritage tourism.
The Agua Caliente Indian Reservation covers about 31,500 acres across four jurisdictions including the cities of Palm Springs, Cathedral City, Rancho Mirage and unincorporated areas of Riverside County. The Tribe operates two casino resorts, two golf courses, the Indian Canyons and Tahquitz Canyon recreational area.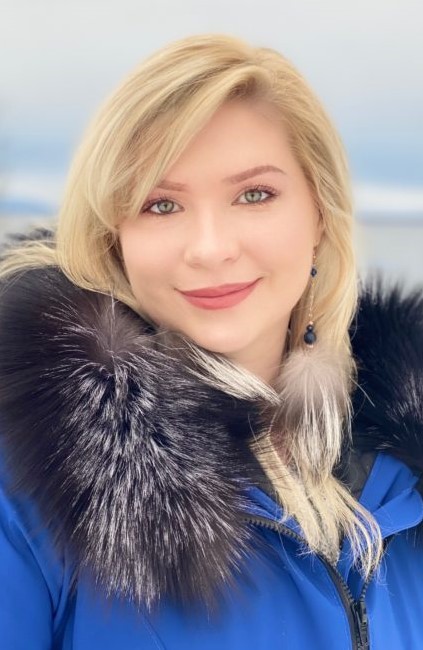 Nikki Graham (Yup'ik/Blackfoot Indian/Dutch) who serves as the Director of Operations for the Alaska Native Heritage Center. Originally from Homer, Alaska, Graham is a lifelong Alaskan, a Cook Inlet Region Incorporated (CIRI) shareholder, and is enrolled in the Ninilchik Village Tribe.
Most recently, she was the Senior Director of Alaska's People for Cook Inlet Tribal Council (CITC), where she served as a strategic partner who built partnerships in the community to connect people to resources and development opportunities. Nikki is a past board member of the Alaska Native Professional Association (ANPA) and the Anchorage Economic Development Corporation Investment Council. Graham has also served as the Indigenous Chef for the First Alaskans Institute Smokehouse Gala for the past several years.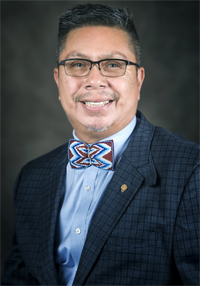 Oneida Nation Council Member Kirby Metoxen was elected to the Oneida Nation Business Committee in 2017. Previous to this leadership position, Kirby worked for the Oneida Tourism Department as a Special Events Tourism Coordinator. For more than 27 years Kirby has concentrated on tourism and the development of tourism for his Nation. During this time, Kirby has represented Oneida Nation with other organizations. He served on the Great Lakes Inter-Tribal Council's Tourism Advisory Committee for 20 years, from 1994-2014. He has been the Oneida representative to the Native American Tourism of Wisconsin (NATOW) for a number of years. NATOW is a consortium of the 11 tribes in Wisconsin that meets bi-monthly to share what each tribe is doing to promote tourism on their reservations. Earlier, before his current term, Kirby served on the American Indian Alaska Native Tourism Association Board of Directors and represented the Midwest region for 14 years. He also serves on the Woodland Indians Arts Board and has been a member of the Oneida Hymn Singers for 50 years. Kirby's knowledge, experience and dedication will continue to enhance the effort for the Oneida Nation and AIANTA.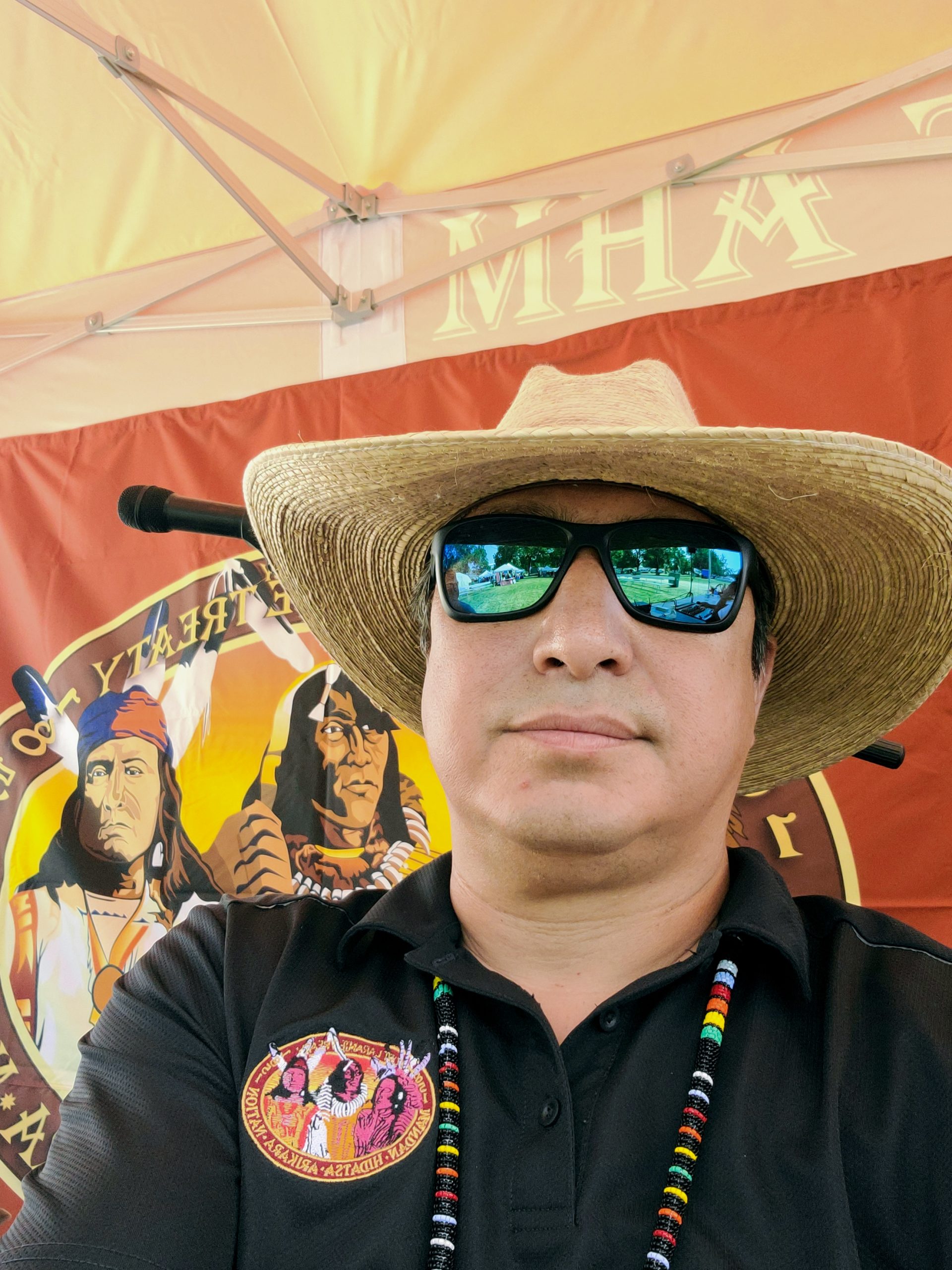 Darian Morsette, of New Town North Dakota, is an enrolled member of the Mandan Hidatsa and Arikara Tribes and a descendant of all 3 tribes. His native name is Buffalo Shoulder and he belongs to the Hidatsa Prairie Chicken Clan. Morsette is the Director of MHA Nation Tourism and has been for the past 10 years. He is also the President of the North Dakota Native Tourism Alliance and enjoys working in the fast-paced tourism field. Morsette holds an Associates of Applied Science Degree from United Tribes Technical College. Throughout his career, Morsette has been in supervisory and management positions and has served on other boards. He has planning experience including hosting events and enjoys being in the public working and networking.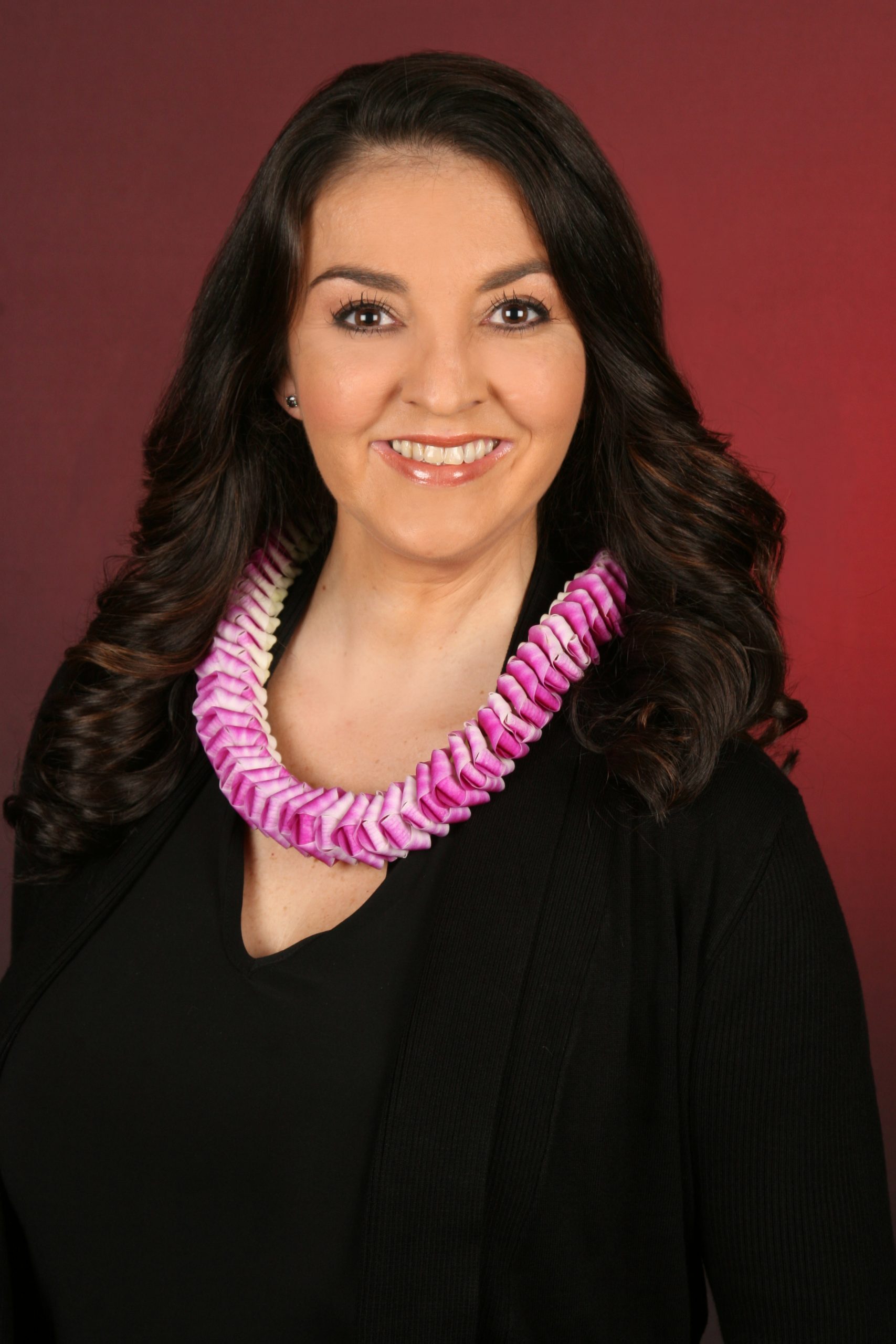 Malia Sanders serves as the Executive Director of the Native Hawaiian Hospitality Association. Her work has impacted Hawai'i's visitor industry by utilizing Hawaiian cultural values as the foundation for professional development and business leadership. Through consultation, training and networking, her organization supports those who provide authentic experiences to Hawaiʻi's visitors.
Mālia has recently been recognized with the 2022 Social Impact Entrepreneur of the Year Award and featured as one of AIANTA's Native American Leaders in Cultural Heritage Tourism. She is a founding member and Alakaʻi of ʻAha Pūlama Pāʻū Hololio, a Hawaiian Pāʻū Riding Club, the Vice President of the Board of Directors for the Hawaiian Civic Club of Honolulu, and the Chair of the annual Holokū Ball. Mālia is an experienced horseman and enjoys her time with her ʻohana.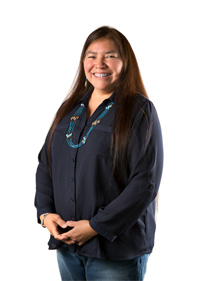 Jamie Sijohn is a proud member of the Spokane Tribe located 50 miles northwest of Spokane, Washington. Jamie grew up on the Spokane Reservation learning from her grandparents and family their traditional culture, oral history, and the importance of protecting and preserving the culture and traditions.
Jamie began her career in the NBC Television newsroom in Spokane and advanced throughout the ranks to become the Assignment Manager leading a team of reporters and photographers. Jamie quickly learned how to use the mainstream media to focus a positive spotlight on the many important stories, people, and issues within Indian Country. Ms. Sijohn has 20+ years of media experience on a variety of platforms including traditional media, social media and public relations. All of which benefit the Spokane Tribe and other tribal clients.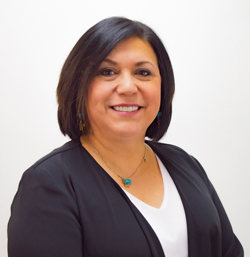 Charlene is a citizen of the Penobscot Nation and joined FDDC in January 2019 as its first Community Development Program Manager. After successfully developing the program, she was promoted to the Director of Operations, building organizational capacity and growing FDDC's project portfolio. In October of 2021, she was promoted to Executive Director. In her new role as leader of the only Native American Community Development Financial Institution in the New England area, Charlene continues to focus on FDDC's core mission to improve the social and economic conditions of the four tribes in Maine. Prior to joining FDDC, Charlene worked 37-years with International Business Machines, where she held led strategic, operations and transformational areas. She also served on the Penobscot Tribal Council for eight years. Charlene resides in Old Town and enjoys hiking, skiing and boating.
AIANTA's 15 regions include:
Alaska
Southeast Alaska
Hawai'i
Central California
Southern California
Northwest (Idaho, Washington)
Pacific Northwest (Northern California, Oregon)
Great Basin (Nevada, Eastern California)
Oklahoma
Rocky Mountain (Montana, North Dakota, South Dakota, Wyoming)
Central Plains (Indiana, Iowa, Illinois, Kansas, Missouri, Nebraska, Ohio)
Midwest (Michigan, Minnesota, Wisconsin)
Southwest (Arizona, Colorado, New Mexico, West Texas, Utah)
Northeast (Connecticut, District of Columbia, Delaware, Kentucky, Massachusetts, Maryland, Maine, New Hampshire, New Jersey, New York, Rhode Island, Pennsylvania, Virginia, Vermont, West Virginia)
Southeast (Alabama, Arkansas, East Texas, Florida, Georgia, Louisiana, Mississippi, North Carolina, South Carolina, Tennessee)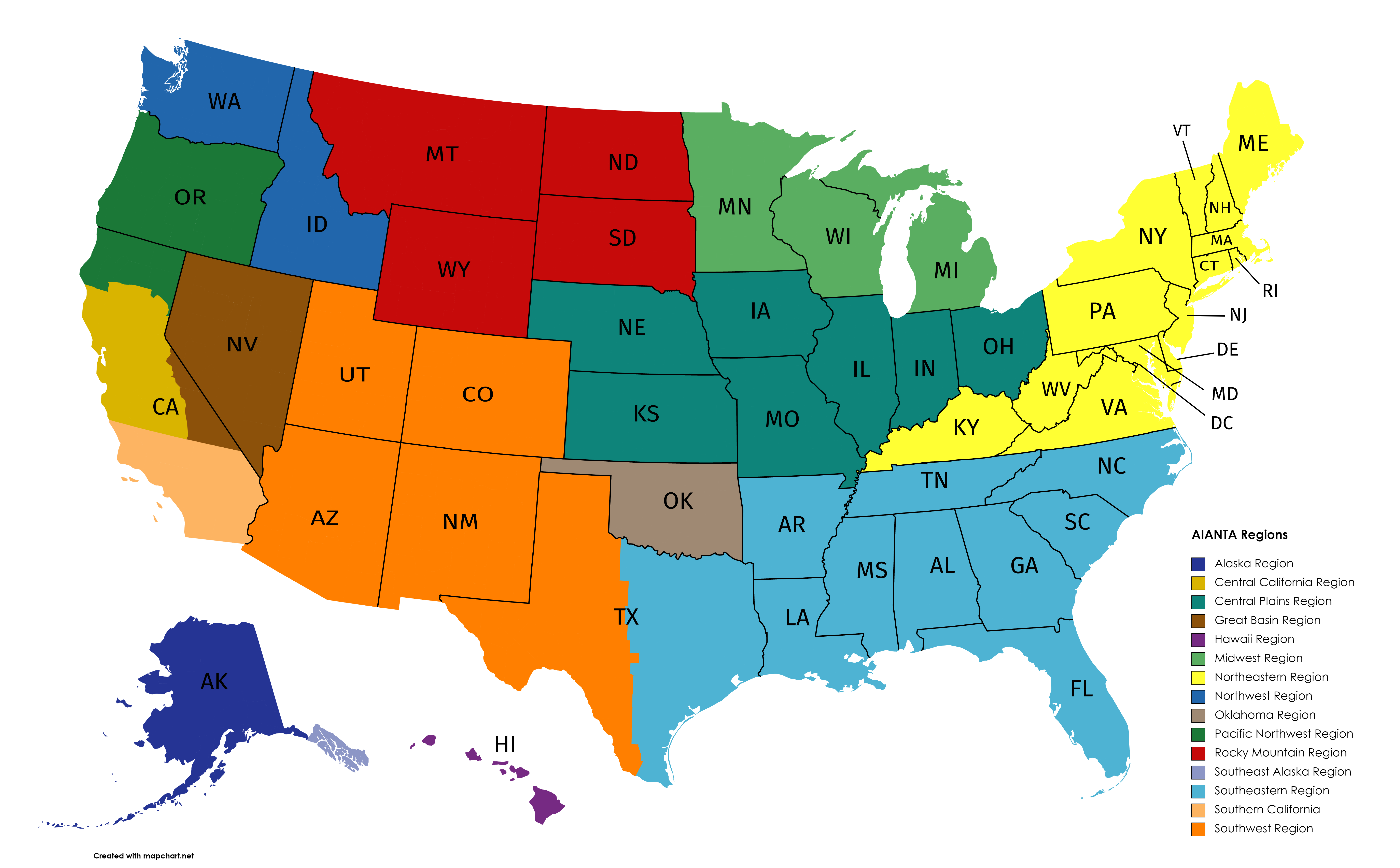 Bureau of Indian Affairs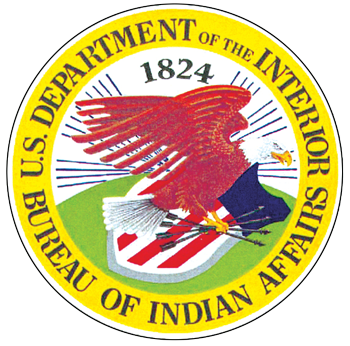 Juan Bautista de Anza National Historic Trail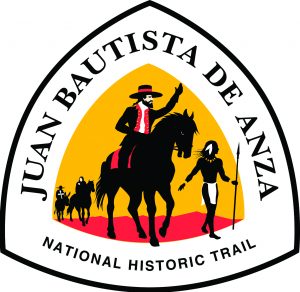 Native American Agriculture Fund

Lewis & Clark National Historic Trail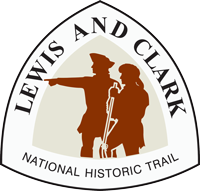 Bureau of Land Management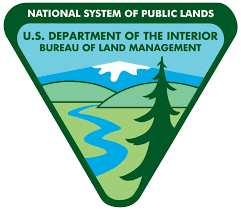 National Endowment of the Arts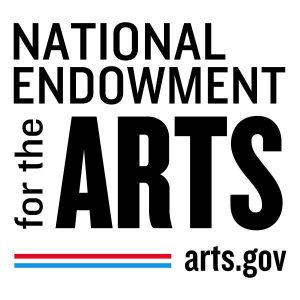 National Park Service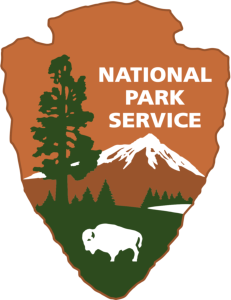 United States Forest Service