The AIANTA Board of Directors is composed of two representatives from six identified regions:
Alaska, Pacific, Southwest, Plains, Midwest, Eastern and two At-Large positions to represent all of Indian Country. Each representative is elected by their respective region to serve a three-year term. At-Large representatives are elected by the entire AIANTA membership. Each member of our Board of Directors brings a multitude of varied expertise and resources to the organization. Many of our valued Board members serve on other national advisory boards, state cabinets and commissions that all work to strengthen Indian Country Tourism.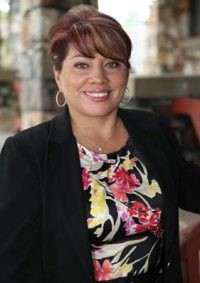 Sherry L. Rupert
President, Southwest Region
Sherry is the Executive Director of the State of Nevada Indian Commission, appointed by Governor Kenny Guinn September of 2005. On October10, 2013, Sherry was sworn in by Governor Brian Sandoval as the first American Indian woman to be appointed a member of his cabinet. With over 20 years of tribal, public and private business experience, she possesses a strong background in accounting, finance, business administration, tribal tourism and Indian Affairs.
Mrs. Rupert is a graduate of the University of Nevada, Reno with a Bachelor of Science Degree in Business Administration and is past President of the Native American Chapter of the University of Nevada, Reno Alumni Association. She has presented at numerous tribal, state, regional and national conferences and served two terms as President of the Governors' Interstate Indian Council, and was formerly the Treasurer for two terms. The Governors' Interstate Indian Council (GIIC) is a national organization promoting and protecting the various interests, welfare and well-being of American Indian people of the United States and in particular those American Indian residents within the various participating states of the GIIC.
Sherry is the Chairwoman of Nevada's Indian Territory, a marketing arm of the Nevada Commission on Tourism, and was awarded the 2007 and 2008 Excellence in Tourism Award as well as the 2011 Statewide Excellence in Tourism Award from the Nevada Commission on Tourism for her success in promoting and advancing tourism in Indian Country. She was also awarded the 2009 Human and Civil Rights Award from the Nevada State Education Association for her work in the advancement of Indian education in the state.
Mrs. Rupert has a record of notable service as the American Indian Alaska Native Tourism Association (AIANTA) Vice President, Treasurer, and a member of its Board of Directors (Southwest Region Representative). As a consequence, she was elected President of the Board of Directors, January 2014. The American Indian Alaska Native Tourism Association is a 501(c) (3) national nonprofit association of American Indian tribes, tribal tourism, cultural and private sector representatives, representatives from the tourism industry, Federal, State and local governments, colleges and universities, and friends that was incorporated in 2002 to advance Indian Country tourism.
Mrs. Rupert was named to the prestigious U.S. Department of Commerce Travel and Tourism Advisory Board (US TTAB). The Board, established in 2003, serves as the advisory body to the Secretary of Commerce and the White House on matters relating to the travel and tourism industry in the United States.
Sherry is an American Indian of Paiute and Washoe heritage. She is also a proud Native Nevadan, born in Carson City and raised on the Washoe R
eservation in Gardnerville, Nevada. Now residing in Carson City, she is a wife and mother of two, with her eldest son proudly serving in the United States Navy.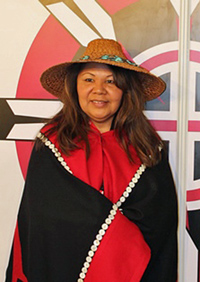 Rachel Moreno
Vice President, Alaska Region
Born in Sitka, Alaska, Rachel Moreno has worked in the retail industry in Anchorage for more than five years as the manager of two Alaskan gift shops catering to visitors. She has taken many courses in marketing and business development and served as the public information officer and marketing specialist for the Denver Indian Center.
She returned to Alaska and started an office furniture business that received an SBA 8A Certification. After selling the business, she worked for the Sitka Tribe of Alaska as the Youth Program Coordinator and was named Sitka Woman of the Year in 2003 while working at a boarding school.
In 2009 Rachel was elected to the Sitka Tribe of Alaska and named as representative to the Tribal Health Consortium, which employs more than 1,000 people with an annual budget of over $108,000,000.
She was elected to the Executive Committee and Accreditation Governing Body for the SEARHC Board. Currently she serves as chair on the following STA standing committees; Health Committee, Enrollment, the Boys and Girls Club, Sitka Tribal Enterprises, of Audit and Finance and holds the position on the tribal council as Secretary/Treasurer.
In 2010 she was named as one of two Women of Distinction by the Sitka Tribe of Alaska.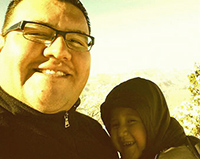 James Surveyor
Secretary, At-Large
Later in life, James broadened this interest when he began working for Best Western International through a hospitality oriented program at Northern Arizona University. While there, James was selected as an intern for the Heritage Program of the Museum of Northern Arizona and assisted in their summer programs featuring the Hopi, Zuni, and Navajo Tribes. From there, James attended the College of Eastern Utah and slowly moved forward to an opportunity to own and operate his own arts & crafts business in Moenkopi Arizona.
In 2010, James began working for the Moenkopi Developers Corporation as the Marketing & Sales Associate for the Moenkopi Legacy Inn & Suites. Within two short years, he was elevated to the position of Marketing & Special Events Manager, was selected as the Project Manager for the Hopi Arts Trail Project, and received the 2012 Manager of the Year Award for his efforts within the Moenkopi Legacy Inn & Suites organization.
James believes that only through true cooperation and the absence of politics can we move forward in achieving economic stability for Indian country. Bringing opportunities to the reservation versus looking for opportunities off the reservation is key in building a sustainable future for our communities.
James resides in Tuba City Arizona with his family and continues to work in supporting the Moenkopi Developers Corporation vision of a better, sustainable, economic future for the Upper Village of Moenkopi and the Hopi reservation.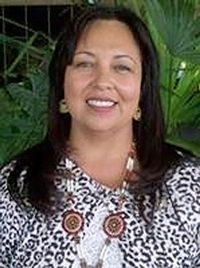 Lora Ann Chaisson
Treasurer, Eastern Region
Ms. Chaisson has worked with the Inter-Tribal Council of Louisiana/Institute for Indian Development since 1994. In her current position, she acts as the Program Director for the Institute for Indian Development, Domestic Violence Program, where she assists Louisiana Native American women, men and children who are survivors of family violence, domestic violence and dating violence. Her program provides and/or recommends supportive services including legal services, safety, empowerment and self-sufficiency and provides awareness and educational components to community members about domestic violence. She serves as a member of the Louisiana Coalition Against Domestic Violence and Violence Against Women Taskforce. Prior to her current position, Ms. Chaisson was the Job Developer for the Inter-Tribal Council of Louisiana and administered employment and training programs for Native Americans throughout Louisiana and currently serves on a regional Workforce Investment Boards, as a representative for Native Americans.

Ms. Chaisson is a proud alumnus of the American Indian Opportunity Ambassador Program, a national organization that provides capacity building and leadership development for Native American professionals to strengthen their ability to grow their communities. This program inspired her to be a strong representative of her tribe in many roles. As an active member of the United Houma Nation (UHN), Ms. Chaisson is the former Chairperson of the UHN Personnel Committee and serves on the Government Committee. She has served as the formal UHN delegate to the National Congress of American Indians for twelve years and was the former Vice-Principal Chief of UHN. Ms. Chaisson is also a formal member of the Planning Committee for National Indian Native American Employment and Training Conference.

Ms. Chaisson is the daughter of Theo and the late Betty Chaisson and is a part owner of Isle de Jean Charles Marina, Inc. During her free time, she enjoys teaching friends and family about traditional Houma cooking and makes unique pieces of jewelry from the hide of the alligator and scales from the alligator garfish. She is also a proud traditional basket weaver.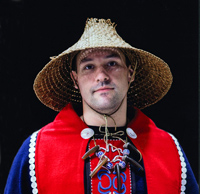 Mario Fulmer
Alaska Region
Mario Fulmer is from the Xúna Kaawu, the portion of the Tlingit tribe of Southeast Alaska who were chased out of their homeland during the last little ice age by the rapidly advancing glacier, which overtime retreated and created Sít' Eeti Gheeyi (the bay in place of the glacier), which was eventually federally mandated part of Glacier Bay National Park and Preserve.
Mario's Tlingit name is Kha L'ee, he was named after Jim Austin Sr. of Hoonah (AK). He was born Raven from the T'akdeintaan (Black-legged Kittiwake) clan and into the Raven Nest House. He is the child of the Chookaneidi (Brown Bear) clan and the great grandchild of the T'akdeintaan clan.
Mario travels domestically and internationally with his dance group sharing and connecting guests to Tlingit culture. As he has attended many cultural gatherings around Alaska, the Pacific Northwest, and various parts of the world, he also took time to continue his education and studied business and science in Washington State. Mario is a Certified Interpretive Guide (CIG) by the National Association of Interpretive (NAI) and an Alaska Guide Trainer certified by the Alaska Forestry Service of the US Department of Agriculture (USDA).
Post University he returned home to Alaska and was offered the position of Visitor Programs Manager at Alaska Native Voices, where he manages the cultural interpretive guiding programing onboard cruise ships and tour vessels traveling in Glacier Bay National Park and Preserve; Alaska Native Voices is a subsidiary of Huna Totem Corporation, an ANCSA (Alaska Native Claims Settlement Act) village corporation.
Mario lives in Juneau, Alaska with his family and works to preserve culture and tradition for the children of today, the grandchildren of tomorrow, and the great grandchildren of the future.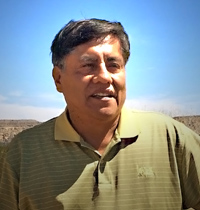 Emerson Vallo
Southwest Region
Emerson R. Vallo hails from the Pueblo of Acoma and is the current Chief Executive Officer for the Isleta Business Corporation; overseeing and managing all aspects of the Isleta Business Corporation, which includes oversight of the workforce, all company assets, existing businesses and future business development opportunities. Prior to Isleta Business Corporation, he was an Operations Research Analyst at Kirtland AFB in Albuquerque and is an Air Force veteran with over 24 years of service. He is currently an active board member of the American Indian Alaska Native Tourism Association (AIANTA).
Emerson was appointed to the New Mexico Tourism Department as a Commissioner by Governor Susana Martinez and is the Native representative for tourism in the state of New Mexico. He has served as Chairman of the Board of Directors for Acoma Business Enterprises, Chairman of the Board of Trustees, Haak'u Museum and Director for Sky City Cultural Center and Museum. He actively participates in the Junior Achievement program of New Mexico and has taught several classes around the state of New Mexico.  His interests lie in the economic development of his pueblo, the welfare of his native lands, the promotion of cultural tourism in New Mexico and all of Native America.
He received his Executive MBA from Anderson School of Management, University of New Mexico and his Masters of Science degree in Information Systems Management and Bachelor of Science degree in Information Technology from the University of Phoenix.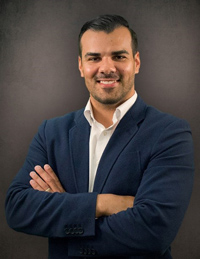 Travis Owens
At-Large
Travis manages all aspects of development associated with Cherokee Nation's cultural resources, including; site planning, budget planning and administration, business development, architectural development, construction, restoration, museum development, retail remodels, cultural tour operations, events and cultural tourism marketing. While working for the Cherokee Nation, Travis has worked to develop restoration plans from multiple historic properties, managed the development of four gift shops, two welcome centers, and three museums and is currently working on site plans for two other historic properties. Before joining Cherokee Nation Businesses in early 2008, Travis worked for the Cherokee Nation Commerce Department and primarily focused on rural community development through tourism, including agritourism, entrepreneurial development and Scenic Byway development.
Travis has key experience in the following areas: strategic planning, construction project management, contract management, budget administration, marketing, business development and analysis, experience working with tribal, state, and federal agencies, team building and public speaking.
Travis holds a Bachelors of Business Administration and has a Master's of Business Administration. Travis currently serves as the Board President for the Tulsa Children's Museum, board member of Preservation Oklahoma and is a board member of the American Indian Alaskan Native Tourism Association. Travis is a Leadership Tulsa Class 52 Alumnus and has previously served as a Tulsa Street School mentor, vice-president of the Cherokee Hills Byway, and past board member of the Tahlequah Area Habitat for Humanities.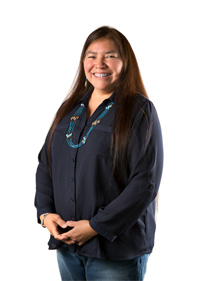 Jamie SiJohn
Pacific Region
Once in a great while, you'll meet someone who has a remarkable ability to bring together a variety of resources, a variety of voices, and a variety of perspectives…and somehow create a singular vision to move forward. Which is to say, once in a great while, you'll meet someone like Jamie Sijohn. Ms. Sijohn is a member of the Spokane Tribe of Indians and grew up on the Spokane Reservation located approximately 50 miles northwest of Spokane, Washington.
Jamie began her career in the NBC Television newsroom in Spokane as a news writer. She quickly advanced throughout the ranks of the newsroom and became the Assignment Manger leading a team of reporters and photographers. Throughout her years at the highly rated TV newsroom Jamie learned how to use the mainstream media to focus a positive spotlight on the many great stories within Indian Country. Ms. Sijohn has 20+years of media experience on a variety of platforms including traditional media, social media and public relations.
Jamie was the Public Relations Director for the Spokane Tribe, working with diverse media contacts and creating initiatives to spotlight the tribal community, people, history and culture. Jamie created an annual event celebrating National Native American Heritage Month highlighting the Spokane Tribe and its heritage. The educational celebration is a public event teaching the surrounding neighbors about the important history of the Spokane Tribe, economic development projects of the tribe, and job creation by the Spokane Tribe at its tourism amenities. The Native American Heritage event has evolved into a multi-media campaign supported by many tribal and non-tribal partnerships.
Creating partnerships resulting in win-win opportunities is an expertise Jamie brings to the AIANTA organization. For example, Jamie saw the need to replace a deteriorating statue honoring Chief Spokane Garry at a Spokane, Washington city park. Jamie rallied a diverse grassroots support of volunteers raising thousands of dollars to build a culturally appropriate landmark to replace the vandalized statue of Chief Spokane Garry. Bringing people together is an asset that will benefit the AIANTA membership.
Ms. Sijohn is currently an Account Manager at BHW1 Advertising, Jamie develops client relationships and programs, with a special emphasis on tribal businesses and economic development projects. She continues focusing that positive spotlight on Indian Country.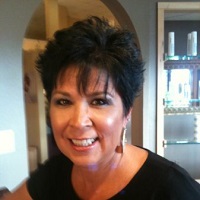 Crystal Holtz
Midwest Region
Crystal is a member of the Oneida Nation of Wisconsin. The Oneida Nation has over 16,000 enrolled members globally. Crystal brings over 18 years of experience to the Tourism industry. Prior to moving to Miami, FL she was the Advertising Director for the Oneida Nation's Tourism Department, the first tribal tourism department in the US. She was responsible for negotiating the first Tribal contract with the NFL. They currently have their own gate – the "Oneida Nation Gate" at historic Lambeau Field – home of the Green Bay Packers. The Oneida Nation presently have their exclusive Oneida Nation tours through their Tourism Department and will tailor these to the visitors' needs.

The Oneida Nation has a vast array of tourism initiatives including, the Oneida Nation Museum, Tsyunkehkwa (a holistic retail entity), a Buffalo Farm as well as an Oneida Cultural Heritage Department. They also have a Business Development Unit which operates their One Stop Convenience Centers and gas stations throughout the reservation.

After moving home in 2013 Crystal currently is a Sales Manager at the Radisson Hotel & Conference Center Green Bay. Her markets include Tribal, Association and Government. Crystal holds a Bachelor's degree is in Management and Communication and has a Master's in Management and Organizational Behavior. She has previously served on the Native American Tourism of Wisconsin as well as the Green Bay Children's Museum Board.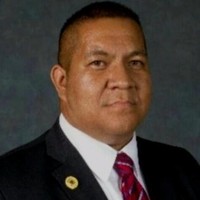 Leslie Shakespeare
Plains Region
Leslie Shakespeare is a member of the Eastern Shoshone Business Council.    His role as part of the Eastern Shoshone Tribe's government is to provide for and protect the health, safety and welfare of all its tribal members.    All his duties and actions are implemented in an informed and sensitive manner, respectful of tribal sovereignty and the traditional and cultural values, beliefs and principles of tribal members and governments.  He currently is serving a four year term that began in November of 2016.
Mr. Shakespeare has been committed to bettering his reservation community since graduating from college and returning home to use his skills to serve his tribe and the reservation as a whole. He served as a Juvenile Probation Officer with the Eastern Shoshone Juvenile Services for five years then served as the Director of the department for another three years. He left that position to become a Bureau of Indian Affairs police officer committed to keeping the reservation safe. He left that position after four years to continue serving his Tribe and community at a higher level as the Wyoming Governor's Tribal Liaison.

Mr. Shakespeare is a proud alumnus of the University of Wyoming graduating with a Bachelor's of Arts in Criminal Justice in 2002 then receiving a Masters of Public Administration from Norwich University in 2007. He is the father of two daughters and one son.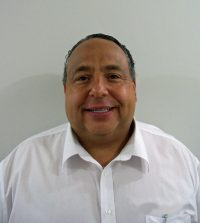 Darrell Waldron
Eastern Region
Mr. Darrell Waldron is a member of the Narragansett/Wampanoag Tribe of Massachusetts. Mr. Waldron currently serves as the Executive Director of the Rhode Island Indian Council, a nonprofit organization operating federal and state grants to provide education, training, and employment assistance to Native Americans in Regions 1 and 2. Mr. Waldron is the Founder and President of the American Indian Community Development Corporation, whose mission is to implement economic development strategies for the Rhode Island Indian Council. He also owns and operates Stepping Stone Ranch, a business that specializes in hospitality and recreation services.

Mr. Waldron has spearheaded many initiatives to assist minorities in areas of economic development. This includes working with the Minority Investment Development Corporation to provide loans to minority business owners. He was a former vocational skills instructor for the Jobs for Progress, Inc., that provides skills training for Indian youth and adults in the Providence area. He has also served on numerous boards including the Governor's board for the Bridge and Turnpike Authority; Providence Police Advisory Board; Omni Housing Development Corporation Board; Chair of Harbor Heritage Museum Board of Directors; American Indian Health Care Association Steering Committee; Tribal Vocational Rehabilitation Program Advisory Council; Workforce Partnership of Greater Rhode Island Board and the Providence/ Cranston Workforce Investment Board. He is also affiliated with the Civil Rights Roundtable; NAACP Providence; Rhode Island Coalition for Affirmative Action; United Way of Rhode Island and the Red Cross of Rhode Island.