AIANTA Welcomes New Leadership
Sherry L. Rupert, formerly AIANTA's Board President, will assume the role of AIANTA Executive Director and Board Member Emerson Vallo has been elected Board President.
FOR IMMEDIATE RELEASE
ALBUQUERQUE, NEW MEXICO (April 23, 2019) – The Board of Directors of the American Indian Alaska Native Tourism Association (AIANTA) is pleased to announce the appointment of Sherry L. Rupert as the new Executive Director for the tourism association charged with extending the voice of tribal tourism in the United States. Ms. Rupert, the Executive Director of the State of Nevada Indian Commission and former Board President of AIANTA, is an American Indian of Paiute and Washoe heritage.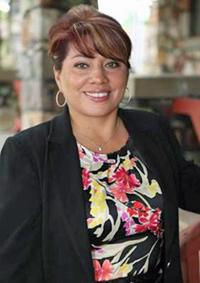 Ms. Rupert's appointment comes after careful consideration by the board and reflects the leadership's commitment to expanding AIANTA's impact in working with tribes to develop, sustain and grow tourism programming in Native American communities.
With extensive experience in tribal tourism, economic development, marketing, tribal relations and legislative advocacy, Ms. Rupert is the ideal candidate to assume the position of Executive Director of the organization. In her former position, she managed Nevada's Indian Territory, the state's official arm for promoting Native American tourism, and created and produced the annual Nevada Tribal Tourism Conference for more than a decade. Her work at the national level includes serving on the U.S. Department of Commerce Travel and Tourism Advisory Board (US TTAB) and AIANTA's Board of Directors since 2010. She is also the recipient of multiple awards for her work in tourism and economic development and she was also instrumental in passage of the Native American Tourism and Improving Visitor Experience (NATIVE) Act during her tenure as AIANTA Board President.
"I have served the state of Nevada and Nevada's tribes proudly these last 15 years as their Indian Affairs Director and now look ahead to serving all of the nation's tribes," said Ms. Rupert. "I believe strongly in AIANTA's mission and in the provisions of the NATIVE Act and was proud to be a part of the Act's passage. I am equally proud to now be able to have a hand in implementation of the Act. I would like to thank Camille Ferguson for her leadership and for building a strong foundation with which to move forward."
Ms. Rupert replaces Camille Ferguson, who announced she is stepping down from her position to return to her family and home community of Sitka, Alaska, where she will focus on growing tourism and economic development opportunities for the Sitka Tribe of Alaska as the Economic Development Director. Ms. Ferguson will continue to serve as an advisor to AIANTA during the transition period.
Ms. Ferguson spent six years building, growing and stabilizing AIANTA as a national organization. Her work has contributed to the awareness of the importance of Native American, Alaska Native and Native Hawaiian tourism nationally and internationally. Her testimony before Congress led to the funding of the NATIVE Act and her efforts also resulted in the signing of a memorandum of understanding between the Department of the Interior, Department of Commerce and AIANTA, and finalizing a cooperative agreement with the Bureau of Indian Affairs to implement provisions of the Act.
"I am excited for AIANTA as Sherry Rupert takes over leadership of the organization," said Ms. Ferguson. "With the structures in place, the path will be much easier to navigate, especially with Sherry's institutional knowledge and history with AIANTA. I am confident and know I will see great things happening in Indian Country, especially with stable funding secured this year through the NATIVE Act."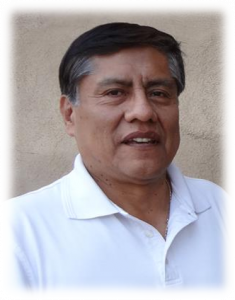 Replacing Ms. Rupert as AIANTA Board President is Emerson Vallo (Pueblo of Acoma), the Chief Executive Officer of the Isleta Business Corporation, where he oversees and manages all company assets, existing businesses and future business development opportunities.
"I have been serving on AIANTA's Board of Directors for several years now and have seen the positive progress in AIANTA's mission," said Mr. Vallo. "The leadership Ms. Ferguson exhibited propelled AIANTA to the next level. Our Board President Ms. Rupert, with her strong leadership and extensive experience in tribal tourism and legislative advocacy, has been the catalyst for the Board to make tough decisions in bringing AIANTA to the forefront. With Ms. Rupert's appointment as Executive Director of AIANTA, we will continue on this progressive road to build AIANTA and to continue to advocate for all of Indian Country tourism."
Mr. Vallo, who has served on AIANTA's Board of Directors for more than six years, was appointed to the New Mexico Tourism Department (NMTD) as a Commissioner by then Governor Susana Martinez and is the current Native American representative to the NMTD.
He has served as Chairman of the Board of Directors for Acoma Business Enterprises, Chairman of the Board of Trustees, Haak'u Museum and Director for Sky City Cultural Center and Museum. He actively participates in the Junior Achievement program of New Mexico and has taught several classes around the State of New Mexico. His efforts are focused on the economic development of his Pueblo, the welfare of his native lands, and the promotion of cultural tourism in New Mexico and all of Indian Country.
– 30 –
Members of the media may download images of AIANTA's leadership at
www.dropbox.com/sh/15xulmo2a7id6am/AAA_Eam44FwIeM2bK4XS012ha?dl=0
About AIANTA
For more than two decades, the American Indian Alaska Native Tourism Association (AIANTA) has served as the national center for providing tourism and recreational travel technical assistance, training and capacity building to American Indian nations. AIANTA is a 501(c)(3) national nonprofit association of Native American tribes and tribal businesses and was incorporated in 2002 to advance Indian Country tourism. AIANTA's mission is to define, introduce, grow and sustain American Indian and Alaska Native tourism that honors traditions and values. www.aianta.org.
###
Contact Information
Monica Poling
PR & Media Manager, AIANTA
mpoling@AIANTA.org
1 505. 724.3578