Webinar: ASU/AIANTA Cultural Heritage Tourism Partnership: Information Session on Sustainable Tourism for Native Nations and Communities

Webinar: ASU/AIANTA Cultural Heritage Tourism Partnership: Information Session on Sustainable Tourism for Native Nations and Communities
November 17, 2022; 10:00 a.m. (Mountain)

In partnership with Arizona State University (ASU) Center for Sustainable Tourism housed in the School of Community Resources and Development, AIANTA is offering the online Certificate in Sustainable Tourism for Native Nations and Communities. The purpose of the online Sustainable Tourism for Native Nations and Communities Certificate (STC) is to provide participants with an overview of sustainable tourism and how it can be incorporated into their community's tourism planning and development. The certificate will provide sustainable tourism curriculum with a specific emphasis on American Indian, Alaska Native and Native Hawaiian tourism efforts offered both as a professional development option and a university credit option. The Center for Sustainable Tourism and its affiliated partners, faculty and students seek to examine the role and contribution of tourism in the social, cultural, environmental and economic well-being of communities. The Center's research, education, and development activities focus on long-term, system-wide, sustainable strategies, and co-created solutions for community and tourism development.
Join us as instructors Kathleen Andereck, ASU Coordinator for the Sustainable Tourism Certificate, and Kelly Bricker, ASU Interim Director of the Center for Sustainable Tourism, introduce the STC certificate requirements, including the seven modules that will take place this Spring of 2023.
Speakers/Panelists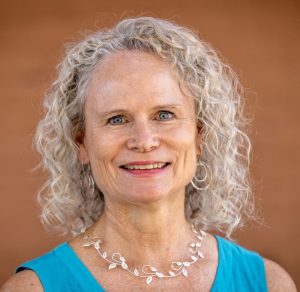 Kathleen Andereck, Sustainable Tourism Certificate Coordinator, Arizona State University

Coordinator for the Sustainable Tourism Certificate. The classes she teaches include Introduction to Travel and Tourism, Program Planning and Research Methods. Her research focuses on the tourism experience from the perspective of both visitors and residents particularly as it applies to sustainable tourism. She has done research work with a diversity of organizations and agencies at the federal and state level including Navajo Nation, National Park Service, Arizona Office of Tourism and the Arizona Department of Transportation as well as individual organizations and communities.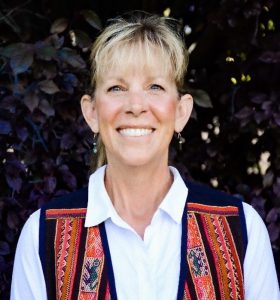 Kelly Bricker, Interim Director of the Center for Sustainable Tourism, Arizona State University
Kelly is the Interim Director of the Center for Sustainable Tourism and Director of the College's programs in Hainan China. She is a committed sustainable tourism scholar and educator, who often leads educational tourism experiences. She has authored books on sustainability, highlighting case studies that address environmental and societal issues, such as "Sustainable Tourism & the Millennium Development Goals: Effecting Positive Change." She serves on the boards of the Global Sustainable Tourism Council, Tourism Unity, and Tourism and Protected Area Specialists Group of the International Union for Conservation of Nature.
Moderator(s)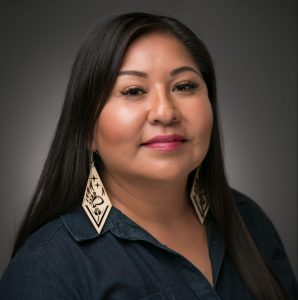 Bianca Mitchell, AIANTA Education Manager

Bianca Mitchell (Pueblo of Acoma) joins AIANTA as the organization's Education Manager. With an extensive background in events management, donor development, communications and marketing, Bianca brings years of experience to AIANTA. In her role as the Education Manager, she will identify, develop, implement, market and promote technical assistance and training programs, webinars and certificate programming. Bianca's goal is to assist in growing and enhancing the program model for and with AIANTA.