Photo Credit: Above: Native Hawaiian Hospitality Association (NaHHA); Below: WCIT Architecture
Authentic Storytelling Through Architecture & Design – Hawai'i Style 
Authentic Storytelling Through Architecture & Design – Hawai'i Style 
Storytelling not only happens through our voices, but also through the designs, art, and intentions of our buildings and gathering spaces. Award-winning Native Hawaiian architect Rob Iopa and Native Hawaiian entrepreneur Mālia Kaʻaihue will share their successes in retaining the essence of the Native Hawaiian story while working with national brands.
Learn how Native voices can be honored in any environment by celebrating the people of the place. Hiʻilani Shibata AIANTA Pacific Region Board member and Lead Cultural Trainer of the Native Hawaiian Hospitality Association (NaHHA), will be moderating.
Mālia Kaʻaihue, Founder & President, DTL Hawaii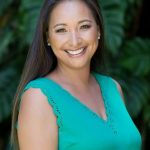 Mālia Kaʻaihue is a highly recognized entrepreneur and an award-winning author who is deeply involved culture and community. She attended the University of Hawai'i at Mānoa where she received a bachelor's degree in Hawaiian Studies and Language, as well as her master and doctoral degrees in Political Science.
Over the last several years, Pacific Business News has recognized Mālia as a Woman to Watch in 2013, Forty Under 40 Class of 2016, an Industry Leader in 2017, top 25 Women Owned Businesses in 2019, and most recently an awardee for Hawaiʻi's Fastest 50 in 2020. In addition, Mālia was featured on the cover of Hawaii Business Magazine's 20 For the Next 20 in 2019.  Mālia was a Pacific Century Fellow in 2015, Omidyar Fellow in 2017 and Mana Up Fellow in 2019.
Robert K. Iopa, Chairman, WCIT Architecture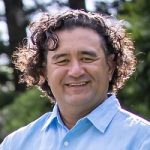 Specializing in planning, entitlements and design, Rob Iopa has honed his craft through years of experience with several noteworthy firms, including for the past two decades with his own, WCIT Architecture. Throughout his career Rob has led and participated in the development of projects throughout Asia, South America, the South Pacific, and all of the major Islands of Hawaii.
Under Rob's leadership and direction, WCIT Architecture has grown from a startup group into one of the largest firms in the State with an impressive international clientele. Recognized as one of the top 50 fastest growing small businesses in the country (HOT 50) by Entrepreneur Magazine, as well as a member of the prestigious Inc5000 by Inc Magazine, WCIT Architecture's growth has dramatically increased under his leadership. In recognition, Rob was named one of Hawaii's brightest young leaders (40 under 40) by Pacific Business News, one of the State's most Influential Leaders for the Next TwentyFive Years (25 for the next 25) by Hawaii Business Magazine and has been named a SBA Business Person of the Year for the City and County of Honolulu.
Hi'ilani Shibata, Lead Cultural Trainer of the Native Hawaiian Hospitality Association (NaHHA), and AIANTA Pacific Region Board Member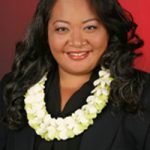 The lead cultural trainer of the Native Hawaiian Hospitality Association, Hiʻilani Shibata has been sharing the essence of ALOHA with those who work in the visitor industry of Hawaiʻi for over 20 years. An educator, cultural consultant, practitioner of lomilomi, healing through the manipulation of the body, Hiʻilani understands the importance of taking care of the place and the native culture as the foundation to a healthy hospitality industry. As one of the AIANTA Pacific Region board members, she would like to encourage those in the Pacific Region to uplift their culture through authentic sharing with visitors as the travel industry is a vehicle to peace around the world.