Capturing a Slice of the Recreation Economy
A day spent outdoors, whether hiking a trail in America's National Forests or fishing along one the nation's many inland waterways, is the quintessential American activity—one that's good for catching up with family and friends, while also providing some much-needed downtime.
Less obvious, but equally important, recreational activities also provide an incredible economic boom to local and rural communities around the country.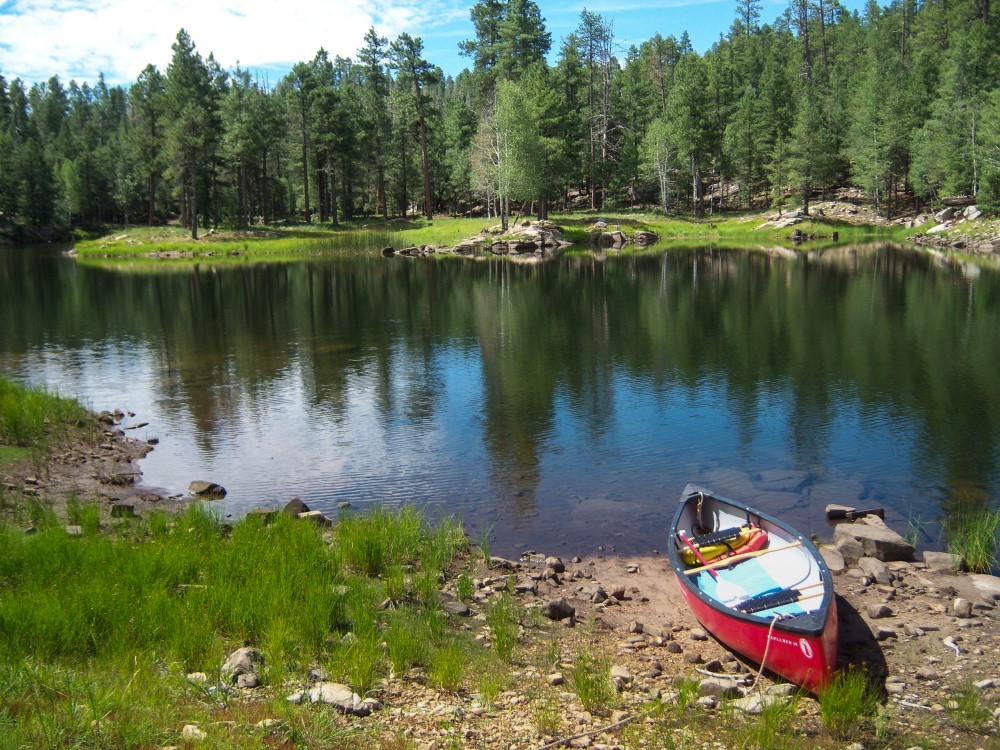 In 2016, recreation spending—known collectively as the recreation economy—contributed $412 billion (or 2.2%) of the current-dollar GDP for 2016, according to the Outdoor Recreation Satellite Account (ORSA) of the U.S. Department of Commerce's Bureau of Economic Analysis (BEA).
Tourism entities around the country are quickly starting to realize the incredible economic impact from this tourism industry segment, and are racing to build infrastructure to support the growth of outdoor activities.
In April 2019 alone, two state tourism entities, the New Hampshire Legislature and New Mexico's Economic Development Department announced they are introducing offices dedicated to outdoor recreation development. These states follow at least eight others (California, Colorado, Montana, North Carolina, Oregon, Utah, Washington, and Wyoming) who launched similar initiatives last year.
America's Public Lands
But it isn't just state tourism offices expanding their recreation opportunities.
The U.S. Department of Agriculture has also announced that building the recreation economy is one of its top priorities.
This is hardly surprising since America's 193 million acres of National Forests and Grasslands provide a tremendous boost to surrounding economies. Rural destinations are seeing tremendous economic growth through activities such as hunting, fishing and wildlife watching. In total, public lands support 200,000 full and part-time jobs and contribute more than $13 billion to local communities each year.
What's more, the NATIVE Act requires the Department of Commerce, the Department of the Interior, and federal agencies with recreational travel or tourism functions to update their management plans and tourism initiatives to include Indian tribes, tribal organizations, and Native Hawaiian organizations. The USFS has a memorandum of understanding with AIANTA in furthering these efforts.
For Native American Tribes looking to tap into this economy, funding and other resources are available.
The USDA's Rural Development (RD), for example, has a loan portfolio of nearly $216 billion, which can be used for financing infrastructure and business development projects. RD can also provide grants and loan guarantees to support reliable and necessary services such as water, energy, housing, broadband, schools and hospitals.
USDA Forest Service (FS) is also working with community partners, concessionaires and other local entities to identify links between FS recreation opportunities and new candidates for small business loans and services to enhance the local recreation economy, improving quality of life for locals and the level of services for visiting recreation enthusiasts.
Resources for the Recreation Economy
That still leaves the question of just how to find these resources.
The American Indian Alaska Native Tourism Association (AIANTA), in partnership with the U.S. Department of Agriculture (U.S. Forest Service and U.S. Rural Development), is offering an exclusive webinar to Native American Tribes and Tribal entities looking to grow their own outdoor infrastructure.
Join us on May 16 at 2:00 pm (EDT) for insider information on how to tap into resources available to Tribal entities.
Success Stories
Not sure the USDA can help? Check out just a few recent success stories, which all received funding or support through various USDA agency programs:
Brigham Fish Market, Cascade Locks, Oregon
Like many Northwest Native American families, sisters Kim Brigham Campbell and Terrie Brigham sell salmon, steelhead, sturgeon, and other fish harvested from traditional sites that have been passed down within the family for generations. In partnership with the Mid-Columbia Economic Development District (MCEDD) and Rural Development, the sisters opened a retail store, the Brigham Fish Market, in Cascade Locks, Oregon, along the Columbia River and within view of the family's traditional fishing sites. The shop sells fresh, frozen, canned and smoked Columbia River fish to restaurants and individuals and they are have added a small array of local Native American arts and crafts. They are also a unique stop for the thousands of visitors who come from near and far to enjoy the Columbia River Gorge's cultural heritage, scenery and trails. Obligation Amount: $150,000 loan.
Nez Perce National Historic Trail
Designated by Congress in 1986, the entire Nez Perce National Historic Trail (NPNHT) stretches 1,170 miles from the Wallowa Valley of eastern Oregon to the plains of north-central Montana. The Forest Service has partnered with local organizations to create the content of the interpretation materials for the trail. Brochures and mobile apps such as the National Forest Explorer and NextExitHistory guide visitors through rural communities, spurring tourist purchases in local economies and sharing the history of the Nez Perce tribe.
Camp Kitchen, Lakota Youth Development, South Dakota
Lakota Youth Development (LYD), a Native nonprofit youth-serving organization in south central South Dakota holds 4-day youth cultural camps throughout the summer for at-risk youth. Through support in the form of a USDA Rural Development Community Facility grant, LYD was able to purchase much-needed new commercial kitchen equipment. Now at-risk youth are learning much-needed cooking skills, but the LYD also has plans to add a culinary camp for youth and the local community, teaching indigenous cooking skills. Obligation amount: $46,500
Capacity Building for the Ponca Tribe of Nebraska
The Ponca Tribe of Nebraska, the Ponca Economic Development Corporation and the Rural Business Enterprise Grant (RBEG) program teamed up to provide technical assistance, financial assistance and education to Native American entrepreneurs in the rural service area of the Ponca Tribe of Nebraska. Native American entrepreneurs, including artisans, service businesses, and even a mobile retail vehicle (food truck) have all benefited from the funding, increasing awareness of the area and the products. Obligation Amount: $195,169
Cherokee National Forest, Tennessee
Unicoi County, Tennessee, known as the "Valley Beautiful," is host to the Cherokee National Forest, the Appalachian Trail and whitewater paddling. With the assistance of the Conservation Fund and its Balancing Nature and Commerce training and technical assistance, local leaders learned how to create economic opportunities by establishing the region as a nature-based recreation and tourism destination. Results include revitalizing a popular mountain overlook, improving access to recreational facilities and natural features and sponsoring community events including running and mountain bike races on public lands.
Thomas, West Virginia
A coal-dependent economy since the 1880s, the rural town of Thomas in West Virginia is diversifying its economy through tourism. A partnership with the U.S. Forest Service Cheat-Potomac District was established to grow the recreational use of a former rail grade along the Blackwater River. The USFS continues to work with private owners to conduct trail maintenance and promote recreational assets which benefit Thomas by attracting considerable numbers of recreational trail users.
Photos: Nez Perce Trail courtesy of BLM Idaho/Flickr.com
and Knoll Lake, Coconino National Forest courtesy of USDA/Flickr.com