Information Session & Indigenous Marketing Spotlight: GW & AIANTA Professional Certificate in Cultural Heritage Tourism
​Information Session & Indigenous Marketing Spotlight: GW & AIANTA Professional Certificate in Cultural Heritage Tourism
Tuesday, December 14
Join us for a 30-minute information session on the Professional Certificate in Cultural Heritage Tourism offered by the George Washington University International Institute of Tourism Studies (GW) in partnership with AIANTA. This 7-week online program provides tourism entrepreneurs and community leaders with the tools to identify and develop tourism assets.
During this information session, GW Program Manager, Anna Barrera, will provide an overview of program content, structure and time commitment.  Session participants will have the opportunity to hear from one of the program instructors, Talia Salem, who teaches the Tourism Marketing course.  Ms. Salem will provide a case study showcasing how an Indigenous tourism department pivoted their marketing efforts during the pandemic as well as a preview of the Tourism Marketing course topics and learning objectives.  There will be an opportunity for Q&A following the presentation.
Anna Barrera, Program Manager, George Washington University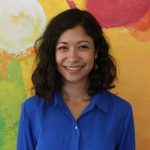 Anna Barrera is a sustainable tourism and hospitality consultant with professional experience in strategic planning, product development, marketing, and capacity building.
Anna has a passion for working with Indigenous tourism organizations to drive economic development in Native communities.  Over the last six years, she has worked with George Washington University (GW), the American Indian Alaska Native Tourism Association (AIANTA), OSIYO Group, The Saint Regis Mohawk Tribe and The Confederated Salish and Kootenai Tribes, among others, on a variety of Native tourism development initiatives, including capacity-building, digital marketing, and destination management strategies. Anna is currently engaged in a tour product development initiative with the five Tribal Nations of North Dakota as a Research Scholar with George Washington University through the support of the Bureau of Indian Affairs. She also serves as Program Manager for the Cultural Heritage Tourism Certificate Program, a partnership between GW and AIANTA.
Anna attended Northwestern University, earning a B.S. in Sociology and Communication Studies.  She also holds a Master of Tourism Administration from the George Washington University School of Business, with a focus in Sustainable Destination Management.
Talia Salem, Program Instructor, George Washington University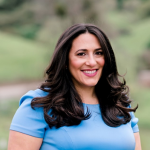 Based in the San Francisco Bay Area, Talia Salem has more than a dozen years of experience in tourism, destination marketing, and content strategy. She runs her own marketing and tourism consulting firm, The Urban Nomad, which helps travel organizations connect with their target audiences through compelling content, excel at destination marketing, and leverage sustainable tourism. She has worked with such clients as the World Wildlife Fund (WWF), Virginia Tech, the World Bank, George Washington University's International Institute of Tourism Studies, Charlottesville & Albemarle Convention and Visitors Bureau, the Center for Responsible Travel (CREST), A2B Consulting, and Akwesasne Travel. Talia also serves as a board member for Leave No Trace.
Talia holds a Bachelor of Arts in Communications and French from the University of California, Los Angeles (UCLA), as well as a Master's degree in Sustainable Tourism Destination Management from The George Washington University. Talia's work has been recognized by various organizations, and she was awarded George Washington University's Master of Tourism Administration Outstanding Alumni Award in 2019.
Bianca Mitchell (Pueblo of Acoma), Education Manager, AIANTA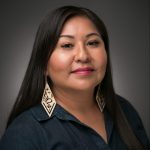 With an extensive background in events management, donor development, communications and marketing, Bianca brings years of experience to AIANTA. In her role as the Education Manager, she will identify, develop, implement, market and promote technical assistance and training programs, webinars and certificate programming. Bianca's goal is to assist in growing and enhancing the program model for and with AIANTA.