Collecting and Understanding Tourism Data
Collecting and Understanding Tourism Data
Within the competitive hospitality industry, investing time and resources in collecting accurate visitor data can help significantly improve the customer experience by aligning programming with traveler expectations. Equally importantly, collecting tourism data can help ensure community expectations align within the larger tourism infrastructure and tourism data can also help justify marketing efforts with tribal leadership and local and national elected officials. In this webinar, Daniel Nāho'opi'i (Kanaka Maoli, Native Hawaiian) tourism data expert and former Director of Tourism Research for the Hawai'i Tourism Authority, discusses why quantifiable tourism data should be a part of any visitor marketing plan.
Daniel Naho'opi'i (Kanaka Maoli, Native Hawaiian), Executive Vice President, SMS Research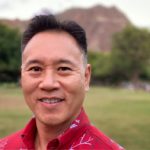 Daniel Nāhoʻopiʻi is the Executive Vice President of SMS, a marketing research company based in Honolulu, Hawai'i. With nearly 30 years experience in marketing research and evaluation, Daniel previously served as the Director of Tourism Research and Planning for the Hawai'i Tourism Authority, where he managed the production, organization and interpretation of data related to Hawai'i's visitor industry and also led the statewide Tourism Strategic Plan process and the evaluation of HTA's efforts.
Born and raised in Honolulu, Daniel is a graduate of Kamehameha Schools. He earned Bachelor of Science degrees in Industrial and Electrical Engineering from Northwestern University, and an M.B.A. from the University of Hawai'i. He was also selected as one of the Top Forty Under 40 by Pacific Business News, named a Pacific Century Fellow, and he received a certificate from the First Nations' Futures Institute at Stanford University.
Monica Poling, Marketing & PR Manager, AIANTA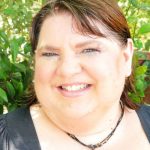 After having spent more than a decade as a journalist with one of the leading travel trade news websites, Monica Poling turned in her daily byline in order to manage AIANTA's marketing, public relations and content development efforts. In her role as Marketing & Public Relations Manager for AIANTA, she works to bring awareness of Indian Country tourism.
Prior to her career in journalism, Monica spent five years promoting international tourism to Korea as the Marketing Manager for the Korea Tourism Organization and also managed member outreach for the Los Angeles Tourism & Convention Board.