Bridge of the Gods, Columbia River
Columbia River Salmon Historic and Culinary Trails
Columbia River Salmon Historic and Culinary Trails
Lewis and Clark were amazed by the dip net fishing by the tribes along the Columbia River. Today's tribes (Yakama, Umatilla, Warm Springs and Nez Perce) continue this historic practice and have developed an exciting trail where visitors can see the continuation of this historic method of fishing. In addition to viewing the fishers, the public can purchase salmon directly from over-the-bank sales or enjoy it at Native owned restaurants. Learn how the tribes worked with their fishers, local communities and the state to create this culinary trail that shares the importance of salmon in their culture.
Buck Jones (Cayuse Member, Confederated Tribes of The Umatilla Indian Reservation), Salmon Marketing Specialist, CRITFC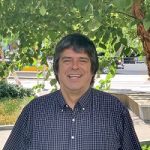 Buck Jones, an enrolled Cayuse member of one of the bands of Confederated Tribes of The Umatilla Indian Reservation (CTUIR), is a multi-decade Columbia River Treaty Fisherman. Buck, who has been employed since 2004 for the Columbia River Inter-Tribal Fish Commission (CRITFC), started as a Fisheries Technician but now serves as Salmon Marketing Specialist. He works on product development, develops classes on Cold Water and Boat Safety and provides quality handling classes for approximately 700 tribal fishers. Buck is Co-Chair of the Food Sovereignty subcommittee for Affiliated Tribes of Northwest Indians and a board member of Gorge Grown Food Network, Mid-Columbia Economic Development District and Columbia Gorge Tourism Alliance.
Brigette McConville (Wasco/Paiute), Owner, Salmon King Fisheries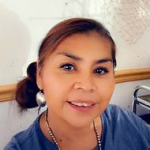 Brigette, an enrolled member of the Confederated Tribes of Warm Springs (Wasco and Paiute), first started preparing fish when she was eight years old. She got her start cleaning fish before handing them off to her grandmother, mother and aunts to filet but by age 10 she was cutting fish on her own. She has now been working with fish for more than 40 years—selling, sharing and trading with those not so fortunate. In 2011, she opened her retail store Salmon King Fisheries , where she shares her traditional way of life and enjoys fishing with her husband.
Michelle Liberty (Cayuse/Umatilla/Walla Walla), Tribal Tourism Liasion, Travel Oregon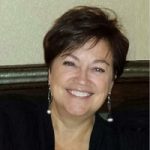 A member of Cayuse, Umatilla, and Walla Walla Tribes, Michelle Liberty grew up in northeastern Oregon. After a stint working in marketing and advertising for domestic and international agencies, Michelle returned to her Eastern Oregon roots, taking the position of Marketing Director for Wildhorse Resort and Casino located just outside of Pendleton. During her tenure with Wildhorse, Michelle accompanied the Travel Oregon team to such international trade shows as ITB and IPW, where she promoted the casino, the Tribes' Tamástslikt Cultural Institute, and tribal tourism throughout the state. Twelve years later, Michelle opened Attitude, Inc., a marketing consulting firm, and she now also serves as Travel Oregon's Tribal Tourism Liaison.
Lisa Itel, Director of Global Strategic Partnership, Travel Oregon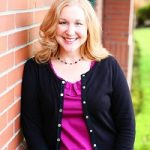 Lisa Itel serves as the Director of Global Strategic Partnerships for Travel Oregon. She leads Travel Oregon's grant programs and team and oversees the execution of partnerships and sponsorships and collaborates with Oregon's economic development infrastructure. Previously, Lisa served as Global Sales Manager, Americas and Oceania for Travel Oregon. Lisa's favorite Oregon activity is spending time at her family cabin in Joseph, Oregon.
Bruce Rettig, Tribal Content Developer, AIANTA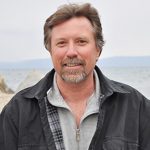 Bruce, our Tribal Content Developer, is an award-winning author, charged with scoping out exciting tribal tourism opportunities throughout the United States. His published works and biography can be found at BruceRettig.com. As a founding member of Tahoe Writers Works, he served ten years as publisher of their literary journal, EDGE.
Bruce served as president of Charter Advertising/Design, Inc. for more than thirty-two years. During that time, his duties included copy writing for brochures, magazine ads and websites. Most of his projects featured his photography. With a degree in Fine Arts from the University of Colorado, and an emphasis in photography, he has captured strong images for his clients. He has worked with the Duck Valley Shoshone Paiute Tribe, Pyramid Lake Paiute Tribe, Ely Shoshone Tribe, Washoe Tribe of California & Nevada, Stewart Indian School, the Nevada Indian Commission and Nevada's Indian Territory.