Engaging with the native people, Launder said, has a powerful effect.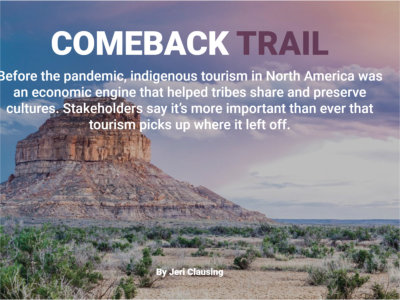 "Before the pandemic, indigenous tourism in North America was an economic engine that helped tribes share and preserve cultures. Stakeholders say it's more important than ever that tourism picks up where it left off."
"Destination America, a sister company to Trafalgar that helped develop its Southwest Native Trails itinerary, offers some 40 to 50 experiences engaging with indigenous communities in North America, said president and CEO Richard Launder."
"Engaging with the Native people," Launder said, "has a powerful effect."
"If you go out to Chaco Canyon, Mesa Verde or Acoma Pueblo, you come away in absolute awe of the history, the sophistication of the architecture and agricultural calendars," he said. "You develop an immediate appreciation for all of these communities."
Pitch Your Travel Destination or Itinerary
The two-day Go International training concludes with an opportunity for attendees to directly pitch their tour itineraries to Richard Launder, CEO and Anand Vieira Nachtajler, Travel Experiences Developer of Destination America, and Diana Ditto, Senior Director of Brand Experience for Collette.
Richard Launder, President & CEO, Destination American (DA)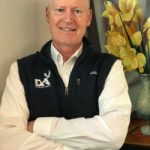 Richard Launder is President and CEO of Destination America (DA), which is one of 40 travel companies within The Travel Corporation (TTC), which is one of the largest privately owned travel companies in the world. Richard has worked within TTC since 1983 when he joined as a very young bartender and later as a Travel Director. In more recent times he was President of Contiki Vacations in the USA for 12 years (1992-2003), President of Destination America for 4 years (1999-2003) and President of TTC USA for 14 years (2005-2018) prior to retaking his  role at DA in mid-2018.  Originally from New Zealand Richard has lived in California since 1988. He has also served USTOA as a board member and active participant for variously for over 30 years.
Anand Vieira Nachtajler, Travel Experiences Developer, Destination America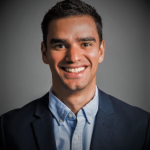 Originally from a small fishing village on the coast of Brazil. Anand Nachtajler moved to Northern California 20 years ago. He studied Anthropology at the California State University Sacramento, where he gained a deeper appreciation for culture, language and archaeology. He has now been involved in the tourism industry for 10 years, working as a Travel Director for several different companies before joining Destination America in 2013. He ran trips in California, Utah, Arizona, Nevada, Wyoming, Montana, South Dakota and Colorado for Trafalgar and Insight Vacations, before joining the Travel Experiences Development at Destination America in 2019. He now manages DA's Latin American programs as well as some of their US trips through the Southwest region.
Diana Ditto, Senior Director of Brand Experience, Collette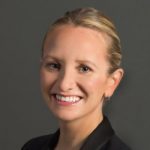 Diana Ditto is the Senior Director of Brand Experience at Collette, overseeing the strategy, positioning and storytelling of the Collette brand. She began her career with Collette in 2013 managing product development for the UK, Ireland and Northern Europe which under her direction grew to be the most-sought after destination for Collette. Prior to Collette, she worked for Travel Dynamics International, as well as Robin Tauck & Partners where she used her expertise in tourism marketing and cultural heritage preservation to aid in the development of integrated marketing strategies for emerging tourism destinations. Diana holds a Master's Degree in Tourism and Travel Management from New York University's Preston Robert Tisch Center as well as a Bachelor's Degree in Art History from Fairfield University.
Diana has visited nearly 50 countries around the world. Her dream destination is a ride on the Trans-Siberian Railway, with a stopover in Mongolia. She loves cooking and is determined to use travel and tourism as a force for change in the world. She volunteers for the Collette garden where all produce is donated to a local soup kitchen, serves on the corporate social responsibility advisory board at Collette, as well as on the board of the Boys and Girls Club of Pawtucket.