Cultural Tourism as Creative Placemaking: How Indian Country Projects are Advancing the Field
Cultural Tourism as Creative Placemaking: How Indian Country Projects are Advancing the Field
The National Endowment for the Arts' Our Town program supports creative placemaking projects that strengthen communities, including cultural tourism strategies that center the narrative, vision, and goals of residents. In this session, hear from two newly-minted Our Town grantees whose innovative proposals promise to establish groundbreaking practices and models for the field. The session will spotlight the Penobscot Nation, in partnership with the Abbe Museum in Bar Harbor, Maine; and Fort Apache Heritage Foundation in partnership with White Mountain Apache Tribe, SWABACK Architects + Planners, and Thinc Design, in Fort Apache, Arizona, and will include a brief introduction to the Our Town funding opportunity in advance of the upcoming August 2021 application deadline.
Fort Apache Heritage Foundation, Fort Apache, AZ
To support community engagement and a site design plan that centers White Mountain Apache cultural values, interests, and preferences in the visitor experiences of Fort Apache and Theodore Roosevelt School National Historic Landmark in Arizona. The National Historic Landmark consists of 26 historical buildings and approximately 200 acres near the heart of the Fort Apache Indian Reservation. In partnership with Swaback Architects and Planners, the White Mountain Apache Tribe Historic Preservation Office, and the White Mountain Apache Indigenous community, designers will lead continuous workshops and consultations with stakeholders to develop design concepts, themes, and programmatic guidance that will inform the plan. The project will build on past planning activities to re-present the National Historic Landmark, celebrate the Apache people, and educate visitors. Project activities will promote Apache traditions and culture, advancing community health, intercultural reconciliation, and tribal sovereignty.
Penobscot Indian Nation, Indian Island, ME
To support cultural tourism planning and arts programming celebrating the Penobscot Nation's cultural assets. A partnership with the Abbe Museum, the project will include cultural heritage training for tribal citizens and arts programming designed to give an immersive introduction to Penobscot cultural practices on Sugar Island, Maine. The project will create economic opportunities for Penobscot artists and entrepreneurs, and will establish an innovative model for cultural tourism that honors and strengthens local cultural assets.
Krista Beazley, CEO, Fort Apache Heritage Foundation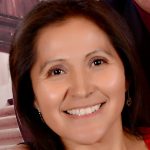 Krista is presently the CEO at the Fort Apache Heritage Foundation at Fort Apache, AZ.  Previously she has served as the Regional Director for the First Things First-Arizona Early Childhood Development and Health System, and as the Mexican Wolf Biologist for the Sensitive Species Program at the Game & Fish Department-White Mountain Apache Tribe.
Beazley holds an MBA in Operation Management from American Intercontinental University Illinois and a Bachelor's degree in Biology from Northern Arizona University.
John R. Welch, Director of the Landscape and Site Protection Program, Archaeology Southwest/ Professor, Simon Fraser University in British Columbia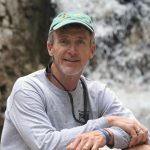 John R. Welch directs Archaeology Southwest's Landscape and Site Protection Program and is a professor, jointly appointed in the Department of Archaeology and the School of Resource and Environmental Management at Simon Fraser University in British Columbia.  Welch is a founding member of the board for the Fort Apache Heritage Foundation.  He publishes on Apache history and applied archaeology and works with Indigenous peoples on projects at the interface of Indigenous sovereignty—rights and responsibilities derived from authority over people and territory—and stewardship—sustainable and broadly beneficial uses of sociocultural and biophysical inheritances.
James Eric Francis Sr., Director of Cultural and Historic Preservation, Tribal Historian, and Chair of Penobscot Tribal Rights and Resource Protection Board, Penobscot Nation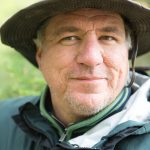 James Eric Francis Sr. is Penobscot Nation's Director of Cultural and Historic Preservation, Tribal Historian, and Chair of Penobscot Tribal Rights and Resource Protection Board. As a historian James studies the relationship between Maine Native Americans and the landscape. James initiated and directs the Penobscot Nation Cultural Tourism Program. Prior to working at the Penobscot Nation, James worked for the Wabanaki Studies Commission helping implement the new Maine Native American Studies Law into Maine schools. James co-produced a film, Invisible, which examines racism experienced by Native Americans in Maine and the Canadian Maritimes. James is the on the Co-Chair of the Abbe Museum's Board of Trustees, and Co-Director of Local Context an initiative to support Native, First Nations, Aboriginal, and Indigenous communities in the management of their intellectual property and cultural heritage. James also serves on the University of Maine's Hudson Museum Advisory Board. James is also the Chair of the State of Maine Archives Board. James is a historical researcher, photographer, filmmaker, painter, and graphics artist.
Jen Hughes, Director of Design & Creative Placemaking, National Endowment for the Arts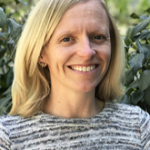 Appointed director of Design and Creative Placemaking for the National Endowment for the Arts (NEA) in April 2018, Jen has served as acting director since June 2017. In this position, she oversees grant portfolios that support the design and creative placemaking fields, as well as leadership initiatives that include the Mayors' Institute on City Design and the Citizens' Institute on Rural Design. Since 2011, Hughes has fulfilled multiple roles as design specialist and community solutions specialist at the NEA, playing a significant role in shaping the agency's creative placemaking and social impact design investments. Jen has managed federal, philanthropic and local relationships to strategically integrate arts, culture and design into comprehensive community development plans. Via collaborations with the NEA Office of Research, she has helped to drive an evaluation agenda to assess the impacts of arts and culture on American communities. She has been the arts and cultural liaison for notable federal initiatives such as White House Council for Strong Cities Strong Communities, Promise Zones, and Rebuild by Design competition.
Katherine Bray-Simons, Our Town Specialist, National Endowment for the Arts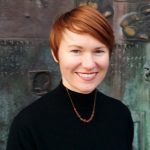 Katherine Bray-Simons is a grants specialist at the National Endowment for the Arts, where she manages Our Town, the agency's creative placemaking portfolio. Katherine also helps to manage the Arts Endowment's Creative Placemaking Technical Assistance Program and contributed to a program evaluation of the Our Town portfolio and strategy. Katherine holds master's degrees in Urban Planning and Public Art Curatorial Practice from the University of Southern California.
Bianca Mitchell (Pueblo of Acoma), Education Manager, AIANTA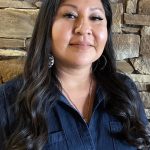 Bianca Mitchell is AIANTA's Education Manager. With an extensive background in events management, donor development, communications and marketing, Bianca brings years of experience to AIANTA. In her role as the Education Manager, she will identify, develop, implement, market and promote technical assistance and training programs, webinars and certificate programming. Bianca's goal is to assist in growing and enhancing the program model for and with AIANTA.