Developing Regional Alliances for Cooperative Marketing
A strategic approach to destination marketing includes bringing together partners under one collaborative umbrella to ensure a wider reach for all stakeholders. How can a tribe work collectively to promote tourism within their state or region? Join Suzette Brewer, Executive Director of Native American Tourism of Wisconsin (NATOW), Jason Morsette of the Mandan Hidatsa Arikara (MHA) Nation and Charlene Virgilio, of Four Directions Development Corporation (in partnership with the Maine Department of Economic Development) as they share the benefits of developing a regional marketing program.
Suzette Brewer, Executive Director, Native American Tourism of Wisconsin (NATOW)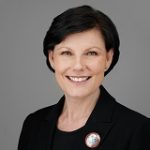 Suzette Brewer is the Executive Director for Native American Tourism of Wisconsin. She has served as the communications director for the American Indian College Fund, the National Museum of the American Indian, and the National Indian Gaming Association. In these capacities, she developed ad campaigns, marketing and branding strategies, as well as crisis communications and media relations.
Jason Morsette (Mandan, Hidatsa and Arikara), Special Projects/Guide, MHA Tourism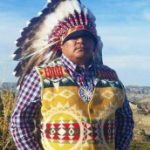 As an enrolled member of the Three Affiliated Tribes, which consists of the Mandan, Hidatsa and Arikara Tribes, Jason Morsette has been involved in tourism since 2013 and serves as a Special Projects/Guide for the Mandan, Hidatsa and Arikara Tourism and continues to promote tourism as an economic development stimulator for the tribe. His community service efforts include serving as a Board member for the NDNTA–North Dakota Native Tourism Alliance, a member of the American Legion Younghawk/Bear Post 253, a board member of the New Town, North Dakota Chamber of Commerce and he sits on the steering committee for the upcoming Interpretive Center of the Mandan. Hidatsa and Arikara.
Charlene Virgilio (Penobscot Nation), Director of Operations, Four Directions Development Corporation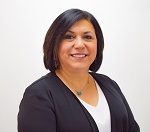 Charlene (Penobscot Nation) currently serves as the Director of Operations for Four Directions Development Corporation (FDDC), a Native CDFI located in in Orono, Maine. She spent 37 years with International Business Machines (IBM) after attending Southern Connecticut State University, where she studied Economics. She participated in IBM's Native American programs: S.T.E.M for Native children and Native American employees' leadership capabilities. Pursuing her passion for growth and success of her Tribe, she ran for Tribal council and served for two terms. While on council, she successfully passed several tribal laws, helped develop their Comprehensive Economic Development Strategy and served as the Chair of the Penobscot Economic Committee. She currently serves as the co-chairperson on the United South and Eastern Tribes Economic and Entrepreneur Committee. Charlene joined FDDC in 2019 as its first Community Development Program Manager and now serves as the Director of Operations.
Sherry L. Rupert (Paiute, Washoe), Chief Executive Officer, AIANTA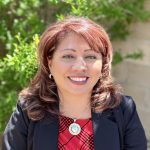 AIANTA CEO Sherry L. Rupert has nearly two decades of executive-level experience managing and promoting Native American tourism. Since joining AIANTA as CEO in 2019, she has spearheaded several initiatives, including the organization's groundbreaking new Tribal Agritourism program and overseeing AIANTA's first-ever virtual American Indian Tourism Conference, which drew a record number of registrants in 2020.
As CEO of the only national association dedicated to indigenous tourism, she is the leading voice when it comes to advocating for travel and tourism as a significant economic driver in tribal nations. Among her responsibilities, she curates a robust educational program for tribes and indigenous-owned hospitality enterprises around the country. Prior to assuming the role of CEO, she was President of AIANTA's Board of Directors since 2010. During that time, she was instrumental in working with Congress to pass the Native American Tourism and Improving Visitor Experience (NATIVE) Act.
Rupert was formerly the Executive Director of the State of Nevada Indian Commission, where she reported directly to the Governor of Nevada to serve as a liaison to the state's 27 tribes, bands and colonies. During her tenure, she developed the Nevada Indian Territory initiative and won awards and accolades for her work in preserving the site of the Stewart Indian School as a museum and cultural center.