Webinar: The Evolution of a Native American Arts Collective
Webinar: The Evolution of a Native American Artists Collective
July 19, 2022; 10 a.m. (Mountain)
Great Basin Native Artists Collective has been thriving for 8 years as a collective of Native artists from tribes in Nevada, California, Southern Oregon, Southern Idaho and Utah. The work represented in their program is as diverse as their membership. They were formed from a small group of artists whose work was featured in a Nevada Art Museum show. Since then, they have established a regional archive and online artists directory, developed opportunities for member exhibitions, collaborated with other regional organizations and communities to create art business workshops and created new platforms for Native artists to connect with one another and helped rural artists create an online presence.
Speakers/Panelists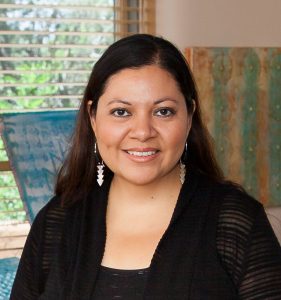 Melissa Melero-Moose (Fallon Paiute-Shoshone Tribe), Artist, Writer and Curator, Great Basin Native Artists Collective
Melissa Melero-Moose is a mixed-media visual artist, writer and curator. She is a Northern Paiute enrolled with the Fallon Paiute-Shoshone Tribe and lives with her family in Hungry Valley, Nevada. She is a professional artist, contributing writer for First American Art Magazine and founder/curator of the art collective the Great Basin Native Artists. Melissa holds a Bachelor of Fine Art from the Institute of American Indian Arts, Santa Fe, New Mexico and a Bachelor of Science from Portland State University, Oregon. She exhibits her art regionally and nationally and has won numerous awards and acknowledgement for her work. She has received artist fellowships and grants from the Joan Mitchell Foundation, New York, New York; Nevada Museum of Art, Reno, Nevada; School for Advanced Research, Southwest Association of Indian Arts, Wheelwright Museum, and the Institute of American Indian Arts, Santa Fe, New Mexico. She is currently working on a Great Basin Native Artist archive project permanently housed at the Nevada Museum of Art in Reno, Nevada.
Sigrid Benson, Director of the Exhibitions and Collections Center, Shingle Springs Band of Miwok
Sigrid Benson is the Director of Exhibits and Collections for the Shingle Springs Band of Miwok Indians and founding Director of concept: art + movement, a grassroots network centering California Native cultural and curatorial arts. Sigrid has an M.A. in Public History and previously ran the Indigenous Art Gallery at the Maidu Museum and Historic Site in Roseville, CA. Her work underscores the importance of community gallery venues in the development of regional Tribal art markets.
Moderator(s)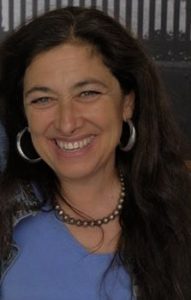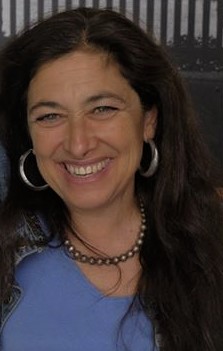 Melanie LaBorwit, Native Arts and Culture Coordinator, AIANTA
Melanie LaBorwit comes to AIANTA with over 30 years of experience working with museums and developing public sector programs celebrating regional traditional heritage and culture. She will be working to grow partnerships with Native American artists and regional museums, galleries and cultural centers to raise visibility and access for cultural tribal resources. She will work to empower Native American artists and develop their markets and elevate awareness of the role that Native arts play in regional economic development as a vibrant part of the present and future of tribal communities.
LaBorwit graduated from Georgetown University with a double major in History and Fine Arts and continued her graduate work at Indiana University's Folklore Institute. She has worked closely with the Native American community over the years working in a crosscultural education project on the Navajo reservation in Arizona, as State Folk Art and Folklife Coordinator in South Dakota, and most recently, as Museum Educator with the New Mexico History Museum.