La Jolla Zip Line at La Jolla Adventure Park
Expanding Global Awareness of Native Tourism With EXIM Bank
Expanding Global Awareness of Native Tourism With EXIM Bank
In celebration of Native American Heritage Month, join the American Indian Alaska Native Tourism Association (AIANTA), U.S. Commercial Service and the Export-Import Bank of the US (EXIM) and the La Jolla Adventure Park, for a panel discussion covering resources available to Native businesses looking to expand their tourism offerings to a global reach. Additionally, the panel will present case studies of success and challenges during the pandemic and provide ideas of other support tools available for hospitality industry businesses.
Aron Davidson, Travel & Tourism Global Team Leader, U.S. Commercial Service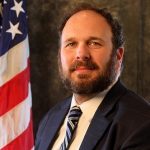 Aron Davidson is the Travel and Tourism Global Team Leader with the United States Department of Commerce, U.S. Commercial Service. Based in San Diego, he coordinates travel industry-related department programs worldwide to promote international visitation to the United States. Prior to joining the Commercial Service, he was a Lead Associate at Booz Allen Hamilton, a strategic consulting and technology firm, working in International Program Management. In addition, he served as the Director of Government Business Development for a global language and business services company. Previously, he worked for the US Commerce Department as an International Trade Specialist focusing on Government Procurement and NAFTA compliance issues in the Western Hemisphere.
A San Diego native, Aron has a Masters in International Trade Policy from the Middlebury Institute of International Studies at Monterey and a Bachelor of Arts in International Relations and Spanish from the University of California, Davis.
LaTaunya Darden, Business Development Officer, EXIM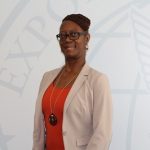 LaTaunya works in the Minority, Women-Owned, and Underserved Business Outreach Division at EXIM Bank. She assists exporters who apply for the Working Capital Guarantee Program as well as Export Credit Insurance. With several years of International Trade counseling experience, LaTaunya is a valuable asset and has a passion for guiding exporters and lenders through the process ensuring they understand and follow the policies and procedures of EXIM programs.
In her current role, LaTaunya manages a portfolio of minority business organizations in the Northeast section of the country. LaTaunya is responsible for building awareness about EXIM Bank's products and services to small businesses, particularly those in underserved communities. The portfolio activity of organizations that LaTaunya manages has grown tremendously due to her diligence in educating the organizations and businesses that she serves.
LaTaunya holds a Bachelor of Science Degree in Administration of Justice and resides in Washington, DC.
Norma M. Contreras, Tribal Chairwoman, the La Jolla Band of Luiseño Indians
Norma M. Contreras is the Tribal Chairwoman for the La Jolla Band of Luiseño Indians in San Diego, California. She has worked in many diverse fields, starting with her first job with her Tribe as a student aid for the summer JOM program, and eventually rising through the ranks to become the Chairwoman of her Tribe. She completed one and half terms as Treasurer before giving up the seat to run for Chairwoman. Ms. Contreras has worked in education, cultural arts, public safety, MMIW/DV/SA, emergency services, retail, customer service, community outreach, tribal consultation, housing and leadership. She worked hard to achieve her title and strives to make sure her people have a voice and to provide services that will help them to be successful and grow. Ms. Contreras serves on several national, regional and tribal boards and committees.
Maureen Chavez (Pueblo of Acoma), Visitor Outreach Manager, AIANTA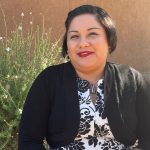 Maureen is a member of the Acoma Pueblo. She has spent most of her 10+ year career in tourism, hospitality and destination sales.  Maureen has worked with group tours and meeting planners (both national and international) as a representative for the city and partners of Visit Albuquerque. During her tenure, she worked to assist small groups in locating properties around the city of Albuquerque to host meetings, as well as, participate in familiarization tours and site visits. She also worked with group tours to assist with the creation of itineraries, locating accommodations and ensuring all groups were prepared for their visit to the area. 
At the start of her career, Maureen worked with the Sky City Cultural Center & Haak'u Museum as the Haak'u Museum Education Coordinator and later moved to a Sales Associate for Acoma Business Enterprises.
Maureen holds a Bachelor of Arts in English with an emphasis in Professional Writing from the University of New Mexico.