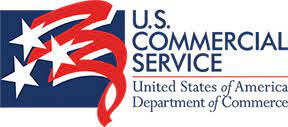 Globalize Your Website: A Webinar for Native American Tourism Businesses
March 22, 2022:  10:00 a.m. MDT
As tour operators around the world rapidly adjust to new business practices, many are taking a fresh look at their digital strategy. Through this webinar, learn how to globalize your website to increase international interest and buyers.
Drive more international visitors and buyers to your website – learn some simple, low-cost techniques to increase visibility in overseas markets. Specifically geared to tribal tourism firms, this event will help refresh your digital strategy.
Identify the strong and weak points of your current website
Gain a better idea of who is visiting your website
Consider options for your domain strategy
Increase visitors to your website via improved Search Engine Optimization
Incorporate simple web structure changes that will boost visitors
Avoid common mistakes that send the wrong message
Improve your client inquiry forms
Consider website translation
For questions about this event please contact Elizabeth.krauth@trade.gov or karen.ballard@trade.gov
Learn more about the International Trade Administration eCommerce Innovation Lab: https://www.trade.gov/ecommerce and ITA's Rural Export Center: http://www.trade.gov/rural-export-center.
Joshua Erickson, Research Analyst, Rural Export Center, Contractor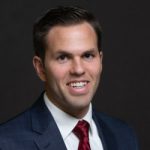 As a research analyst at the Rural Export Center, Joshua helps rural companies decide how to best meet their research needs. About his current role, Joshua says, "There are so many innovative and determined companies in the U.S. that can benefit from exporting. If a U.S. business has an advantage and opportunity here, they will usually have just as much, if not more, of an advantage when exporting to other countries. It is enjoyable to help open that door to them."
Joshua began his journey into international market research more than a decade ago. After spending two years in Mexico on a church mission, he earned a degree in Latin American Studies and became fluent in Portuguese while studying at Brigham Young University in Provo, Utah. After his undergraduate, Joshua provided research and training for regional businesses as an export assistant with the US Commercial Service / North Dakota office while pursuing degrees in International Agribusiness and Business Administration at North Dakota State University. Then, in the spring of 2020, Joshua joined the brand-new Rural Export Center (REC) as a research analyst, now conducting market research and providing training for rural companies nationwide.
Lisa White, U.S. Foreign Commercial Service Officer 
Seattle U.S. Export Assistance Center (USEAC)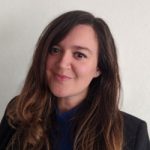 Lisa White is a U.S. Foreign Commercial Service Officer currently posted to the Seattle U.S. Export Assistance Center (USEAC) where she's worked since August 2020. In her current assignment, she supports a portfolio that includes Foreign Direct Investment Attraction through SelectUSA, Safety and Security, Food and Beverage, and Travel and Tourism industries.
She has 15 years of combined federal service including previous experience from three other federal agencies including the U.S. Small Business Administration (SBA), U.S. Citizenship and Immigration Services (USCIS), and the Peace Corps.
Throughout her federal career, Lisa has supported marketing and community outreach through content creation and the development of strategic messaging campaigns across a variety of social platforms.
Elizabeth Krauth, Director
North Bay/North Coast U.S. Export Assistance Center,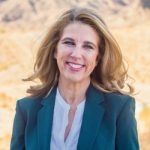 Elizabeth Krauth is the Director of the North Bay/North Coast U.S. Export Assistance Center, in San Rafael, California. The Export Assistance Centers are part of the U.S. Commercial Service of the U.S. Department of Commerce. She has assisted numerous cleantech, telecommunications, food and beverage and medical products companies enter international markets. During her tenure with the U.S. Commercial Service, Elizabeth traveled to twenty countries to facilitate international business for U.S. companies. In two of those countries, Bulgaria and Malaysia, she served in short-term assignments as a Commercial diplomat. Elizabeth graduated from Birmingham-Southern College with a degree in political science and earned a Master's degree from the University of San Francisco in Asian Studies. She also earned a Professional Certificate in Cultural Heritage Tourism from George Washington University. Elizabeth grew up in Korea where her parents were educational missionaries.
Bianca Mitchell (Pueblo of Acoma), Education Manager, AIANTA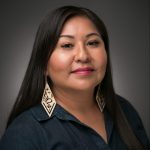 Bianca Mitchell (Pueblo of Acoma) joins AIANTA as the organization's Education Manager. With an extensive background in events management, donor development, communications and marketing, Bianca brings years of experience to AIANTA. In her role as the Education Manager, she will identify, develop, implement, market and promote technical assistance and training programs, webinars and certificate programming. Bianca's goal is to assist in growing and enhancing the program model for and with AIANTA.