O me'a"kwa: Grateful for Our AIANTA Friends
(I'm going to travel over there, Northern Paiute)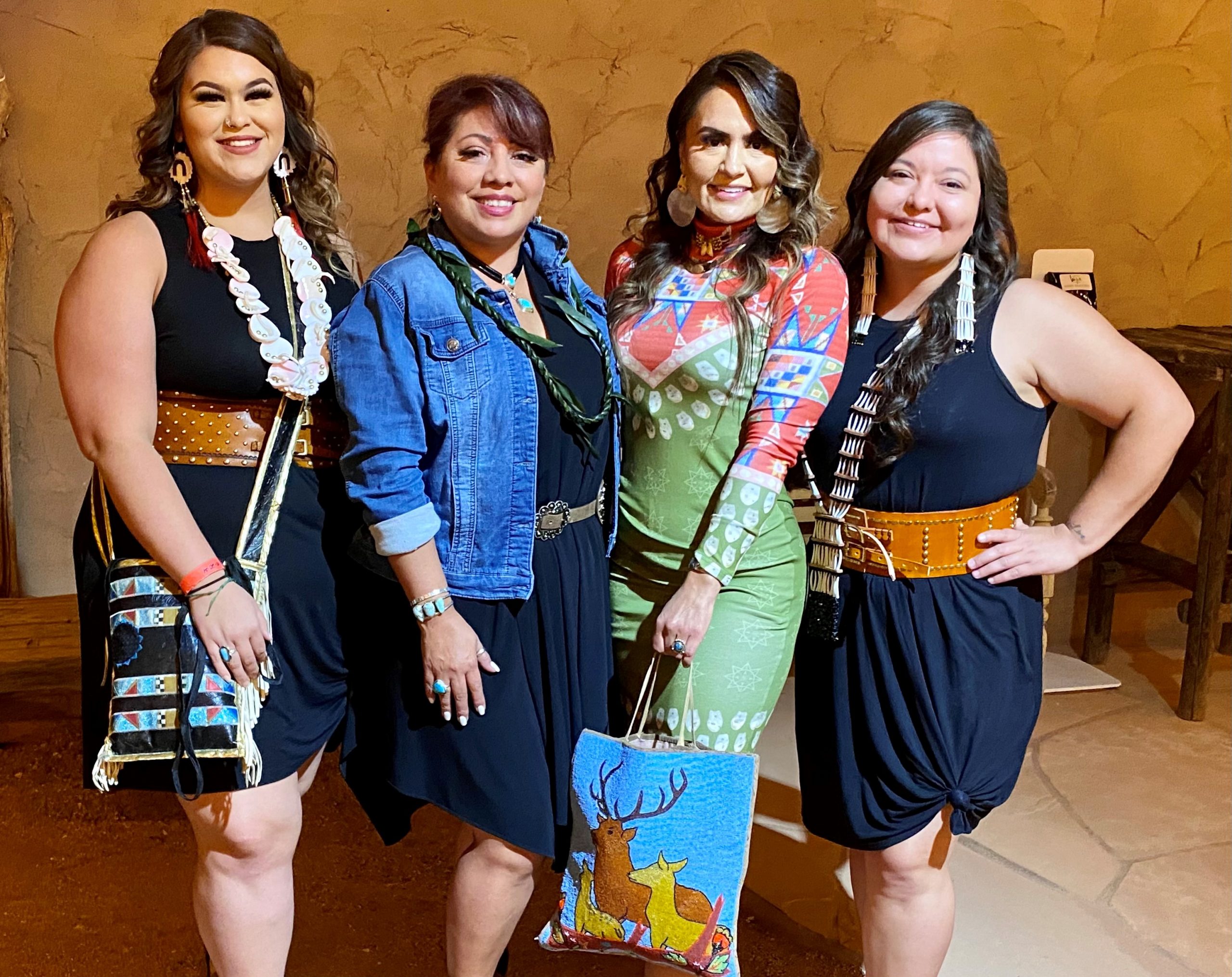 Dear AIANTA members, friends and partners–
It's hard to believe we are once again entering the holiday season. This past year seems to have gone by in a flash. Despite the challenges we faced in 2021, I have so much to be grateful for this holiday season.
Topping my list are the many of you who attended this year's American Indian Tourism Conference. In total, we had 281 attendees representing 29 states and two Canadian provinces. Unsurprisingly, the largest cohorts came from Arizona and New Mexico, but our third-largest delegate group came all the way from Alaska! The next largest delegations came from California, Oklahoma, Idaho, Washington, Wisconsin, South Dakota and Hawai'i.
It was so amazing to see representatives from such disparate groups networking, idea sharing and just enjoying seeing each other in person after such a long break. Our keynote session speakers were some of the best we've ever had and I offer my deepest thanks to Governor Brian Vallo (Pueblo of Acoma), John De Fries, President and CEO of the Hawai'i Tourism Authority and Patuk Glenn, Inupiat social media influencer and Paul J. Russell, Vice President of the Fort McDowell Yavapai Nation for sharing their culture and their learnings with us.
I also am grateful for Kainoa Daines, Director of Culture & Product Development, Hawai'i Visitors & Convention Bureau, who acted as our stellar conference emcee, and Mālia Sanders and Kanoe Takitani-Puahi of the Native Hawaiian Hospitality Association (NaHHA) who untiringly helped organize our silent auction. Your efforts are deeply appreciated. I also extend warm appreciation to all the vendors, artisans and businesses who donated items to the auction and to all the attendees who helped support AIANTA's hospitality scholarship program by purchasing these amazing items. Thanks, also, to those of you who made donations to our community blanket.
I am always appreciative and amazed by the tremendous speakers who lead our AITC breakout sessions. I know it takes time to develop and prepare your presentations, and I just wanted you to know how grateful I am that you were willing to share your expertise with our tourism family.  By sharing your learnings and teachings, you help pave the way for new tourism and hospitality enterprises, ultimately making the industry stronger for all of us.
Last but not least, I extend my warmest appreciation to the amazing staff of the We-Ko-Pa Casino Resort, including Craig Benell, Marketing Director; John Strait, Director of Catering & Conference Services; Christi Windle, Director of Sales; Zachary Gallo, Executive Director of Food & Beverage; Pam Eiklor, Resort Senior Administrative Assistant; the staff of the We-Ko-Pa Golf Club, including Matt Barr, General Manager and Eric Dettman, PGA, Head Golf Professional; all the citizens of the Fort McDowell Yavapai Nation but especially President Bernadine Burnette; Roann Preston, Events & Tourism Manager; and Zach Doka, Community Events; the rest of our AITC host committee James Surveyor (Hopi/Cheyenne-Arapaho), AIANTA Southwest Region Board Member; Gail Manginelli, Public Relations Specialist, GM & Associates; and our award-winning Dawn Melvin, Tribal Tourism Relations Manager, Arizona Office of Tourism. There are not enough words of thanks for all your efforts in making this year's American Indian Tourism Conference the best ever. You will be a hard act to follow! I also extend my warmest greetings to all the AITC volunteers, many of whom I only met briefly, but who helped in so many ways.
Finally, I extend a heartfelt thank you to all of this year's generous conference sponsors and all of AIANTA staff and Board members who worked so tirelessly to make this conference such a huge success. Your ingenuity and creative problem solving made this the best conference yet.
The efforts of everyone above and the so many  more that I haven't mentioned remind me of why I enjoy working with the hospitality industry. We are truly one big family, here to support each other, even in our darkest times.
I encourage you to come meet the rest of this family next year for our 24th Annual American Indian Tourism Conference. Mark your calendars for October 24-27, 2022, when we'll meet in Funner, California, in partnership with Harrah's Southern California and the Rincon Band of Luiseño Indians.
Yes, Funner is the real name of this North San Diego city, thanks to a marketing campaign by the Rincon Band, which included naming David Hasselhoff as the city's first mayor. We're positive everything will be even "funner" next year.
Until we see each other again in 2022, I encourage you all to remember that even the most challenging times can be made easier with the support of an amazing community behind you. Be sure to use the Whova App (if you attended the conference) to reach out to your fellow delegates for support. Or, as always, drop us a line at AIANTA and keep us updated on your successes and challenges.
Wishing you all the best as we head into the holiday season.
Boneedwa
(See you later, Northern Paiute)
Sherry L. Rupert, Chief Executive Officer American Indian Alaska Native Tourism Association