Hallmarks of the Professional Certificate in Cultural Heritage Tourism
The rise of cultural heritage tourism and online learning provides tourism professionals with a unique opportunity to pursue the Professional Certificate in Cultural Heritage Tourism offered by AIANTA in partnership with the George Washington University International Institute of Tourism Studies (GW). This seven-week online program will equip tourism stakeholders from all backgrounds with the knowledge and skills to manage several components of cultural heritage tourism. Flexibility and utility, combined with instruction from industry experts and distinguished guest speakers, are hallmarks of the program.
Learn on your schedule and at your pace. The virtual classroom and recorded lectures allow students to engage with coursework and their program cohort in any time zone, day or night – which is ideal for working professionals, busy parents and others with packed schedules and commitments. Individuals enrolled in the program should devote six to eight hours to coursework per week and possess reliable hardware and software for online learning. Courses open on Monday and close Sunday at midnight (Eastern Standard Time). Coursework will be graded within two weeks of submission. According to the fall schedule for this program, important dates include:
 

August 22       – Registration Deadline

 

September 7   – Orientation

 

September 12 – Start Date for First Course

 

October 23      – End Date for Last Course

 

November 6    – End Date for Program.
The two-week period between October 23 and November 6, will include one week of makeup work (Oct 31-Nov 6) and the opportunity for students to attend AIANTA's  American Indian Tourism Conference (AITC) on October 24-27.
Tailor your learning to real-world outcomes and professional objectives. Once registered and prepared for the program, students will develop a project in tandem with course instruction and assignments over the span of seven weeks. They may choose a destination, business, program or initiative related to cultural heritage tourism. These projects will focus on administration, strategy and sustainability. They are designed to be implemented after the program by organizations or individuals for marketing purposes and strategic planning as well as a means to attract partners and financing.
Learn from and expand your professional network. Utilize guest speakers, instructors and staff, as well as fellow students enrolled in the program, for unique insights and different viewpoints associated with cultural heritage tourism. Attend live lectures and engage with participants in real time with comments and questions. Follow-up emails are always welcome as are connections via LinkedIn. Dedicated staff hours are also available for technical and tutorial assistance. Program instructors include professors, consultants and industry experts. Distinguish guest speakers include Dorothy FireCloud, Native American Affairs Liaison, Assistant to the Director, National Park Service; Sebastien Desnoyers-Picard, Director of Marketing, Indigenous Tourism Association of Canada; and Hi'ilani Shibata, Certified Office of Language Access (OLA) Hawai'i trainer with the Native Hawaiian Hospitality Association.
 Lastly, prioritize your professional development and maximize the impact on your business, community or organization. The Professional Certificate in Cultural Heritage Tourism is an investment in time and resources. Coursework should include proper time management and critical thinking. Should any problems arise with coursework, please seek assistance from the program manager. Many individuals enrolled in the program do so with the support of an employer or scholarship. Once finished with the program, graduates bring skills, knowledge and a professional network back to their businesses, communities and organizations which are utilized in the implementation of a cultural heritage tourism project.
For more information on the Professional Certificate in Cultural Heritage Tourism, please contact Bianca Mitchell, AIANTA Education Manager, or Matthew Ozuna, GW Program Manager. You may also review the written and recorded material on the AIANTA website.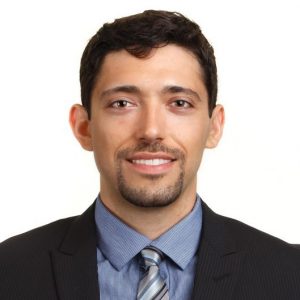 Matthew Ozuna is the program manager for the Professional Certificate in Cultural Heritage Tourism from George Washington University. He also holds a Master of Tourism Administration with a concentration in Sustainable Tourism Management from George Washington University. Matthew worked with Destinations International, Simpleview and many consulting teams on a variety of tourism projects, ranging from digital marketing and professional development to industry research and destination management. Before graduate school and tourism advocacy work in DC, he worked with political campaigns, cultural heritage organizations and educational institutions in Walla Walla, WA. In his current role with the State of Washington Tourism, Matthew supports destination development and industry education programs for tourism stakeholders across the Evergreen State.