Webinar: Hidden Treasures – Amazing Collections and Resources at the Indian Arts and Crafts Board Museums
Hidden Treasures: Amazing Collections and Resources at the Indian Arts and Crafts Board Museums
January 24, 2023; 10 a.m. (Mountain)

In this session, we will reintroduce the Indian Arts and Crafts Board (IACB) and learn about their regional museums and some of their programs which can be replicated elsewhere, including art directories, promoting local art and history, and learn about the invaluable resources available. As it says on the Department of the Interior website, "The Interior Museum Program looks after one of the largest and most important museum collections in the world."
How can museums use their expertise, space, and collections in programs that educate and engage the public and the Native communities they serve? Professionals from the US Department of the Interior Indian Arts and Crafts Board will share how tribal arts collections can be used to promote local artists, enrich their education through sharing skills and resources, and how regional Native Art Directories can boost economic development in tribal communities. This will be an informative session for Native American artists everywhere- learn about the art markets and events listings, the special trainings offered, legal advice, and more.
Speakers/Panelists
Program Specialist,
Indian Arts and Crafts Board, U.S. Department of the Interior
Ken Van Wey is a Program Specialist with 25 years of experience working to promote and protect authentic American Indian and Alaska Native art and craft work for the Indian Arts and Crafts Board, U.S. Department of the Interior. He received his B.A. in English and M.A. in Interdisciplinary Studies (with a focus in Folklore Studies) from George Mason University.
Curator,
Southern Plains Indian Museum & Crafts Center
Bambi Allen, Kiowa/Comanche, is currently the Curator at the Southern Plains Indian Museum where she oversees the museum's changing exhibition program, as well as educational programming and activities. A native Oklahoman with a lifelong passion for American Indian arts and crafts, she is also an avid participant in community outreach and cultural revitalization programs. Prior to her current position at the Southern Plains Indian Museum, she was the Cultural Specialist for the Comanche National Museum in Lawton, Oklahoma.
Senior Curator, I
ndian Arts and Crafts Board
Conor McMahon is currently the Senior Curator, U.S. Department of the Interior, Indian Arts and Crafts Board. In this role he works to promote and exhibit the artwork of contemporary American Indian and Alaskan Native artists, and to preserve and exhibit the rich collections of Native American arts and crafts held by the Indian Arts and Crafts Board. He supervises the operations of three museums operated by the Indian Arts and Crafts Board: the Sioux Indian Museum, Rapid City, SD, the Southern Plains Indian Museum, Anadarko, OK, and the Museum of the Plains Indian, Browning MT. He has held previous positions as Curator at the International Museum of the Horse, Lexington, KY, and as Associate Conservator at the Museum of New Mexico System, Santa Fe, NM.
Moderator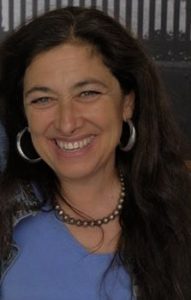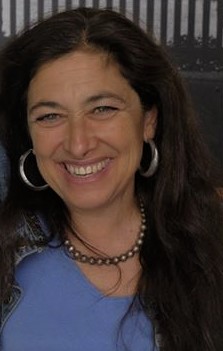 Melanie LaBorwit, Native Arts and Culture Coordinator, AIANTA
Melanie LaBorwit comes to AIANTA with over 30 years of experience working with museums and developing public sector programs celebrating regional traditional heritage and culture. She will be working to grow partnerships with Native American artists and regional museums, galleries and cultural centers to raise visibility and access for cultural tribal resources. She will work to empower Native American artists and develop their markets and elevate awareness of the role that Native arts play in regional economic development as a vibrant part of the present and future of tribal communities.
LaBorwit graduated from Georgetown University with a double major in History and Fine Arts and continued her graduate work at Indiana University's Folklore Institute. She has worked closely with the Native American community over the years working in a crosscultural education project on the Navajo reservation in Arizona, as State Folk Art and Folklife Coordinator in South Dakota, and most recently, as Museum Educator with the New Mexico History Museum.