Indian Country Expresses Strong Optimism for Tourism in 2019
Some 75% of respondents believe tourism will increase greatly or somewhat in the coming year, according to the inaugural State of Indian Country Tourism survey.
ALBUQUERQUE, NEW MEXICO (May 6, 2019) – According to a new survey, State of Indian Country Tourism, released by the American Indian Alaska Native Tourism Association, Indian Country tourism enterprises are exceptionally upbeat about their tourism prospects for 2019 and beyond.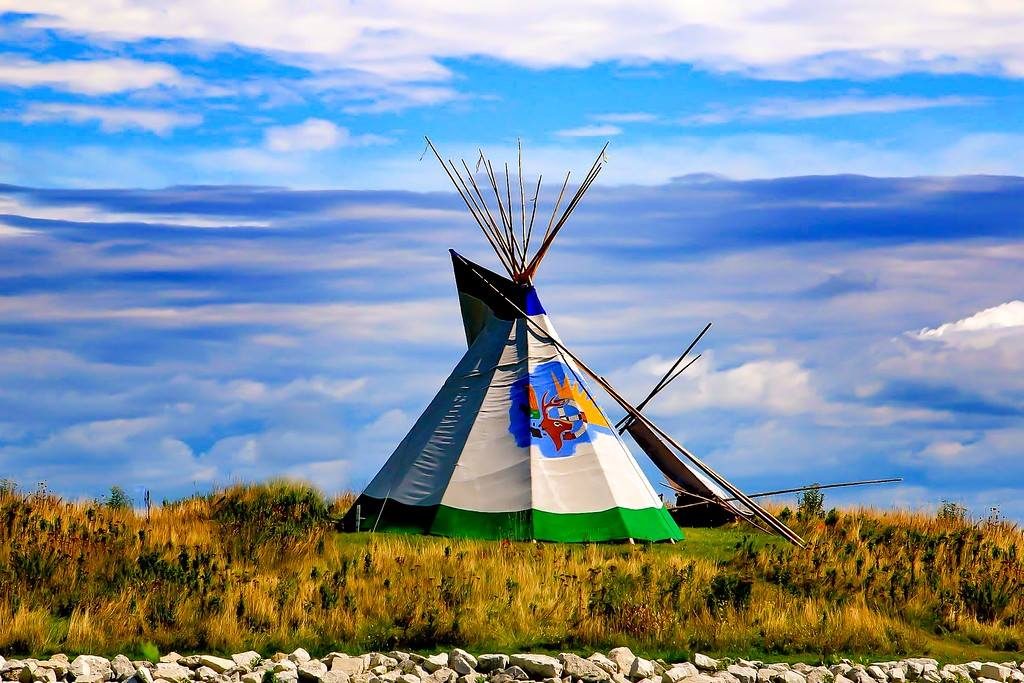 The survey, which queried AIANTA's database of Native- and tribally-owned hospitality businesses, found that some 75 percent of respondents believe tourism will increase greatly (28%) or somewhat (47%) in the coming year.
"We are excited to see so many Native American tourism enterprises feeling upbeat for 2019," said Camille Ferguson, AIANTA's Executive Director. "We believe the optimism is a testament to the fact that visitors are increasingly seeking out authentic experiences when they travel."
Nearly half of survey respondents said they anticipated growth in regional (49%), domestic (46%) and international (45%) visitation. When narrowing the scope just to respondents who indicated they expect growth in tourism, some 89% said they believe domestic tourism will increase and 69% said they believe international tourism will increase.
The survey also found that although Native-owned hospitality businesses also indicated they welcome visitors from a large variety of international countries, the top self-reported inbound markets to Indian Country are Germany (34%), China (28%) and Canada (28%). These numbers somewhat reflect recently released numbers by the National Travel and Tourism Office (U.S. Department of Commerce), which indicate the top inbound markets to Indian Country are China, South Korea, United Kingdom, Canada, France and Germany respectively.
Despite the optimistic outlook, just one-third (33%) of respondents expect to hire new personnel for their tourism enterprises in 2019. Again, those respondents who anticipate tourism revenues to increase significantly were also the most optimistic about jobs growth, with 53 percent of that subset anticipating an increased workforce for the coming year.
When asked about the biggest challenges facing tribal tourism enterprises, 46% selected "inadequate/ underfunded marketing." Other challenges included "lack of coordinated tourism efforts" and "infrastructure issues." Conversely, 58% of respondents said "increased marketing efforts" are helping drive anticipated increases in tourism.
"AIANTA's initiatives include providing technical assistance and training to Native American hospitality businesses, so we are thrilled to hear that marketing efforts are paying off for our tribal partners," said Ferguson. "But we have plenty of opportunities for tribes that require assistance in getting their marketing initiatives off the ground."
AIANTA offers a number of tribal training programs every year, including the flagship American Indian Tourism Conference, scheduled this year for September 16-19, in Tulsa, Oklahoma, which attracts respected speakers from around the country. Every January, AIANTA also hosts Go International, a training program created to guide tourism enterprises through the mechanics of entering and marketing to AIANTA's top international markets.
To see the full set of results, download the State of Indian Country Tourism survey results now.
– 30 –
Methodology:
The State of Indian Country Tourism Survey was conducted using a list of tribal hospitality enterprises, a subset of AIANTA's proprietary tourism database. This survey includes responses from 72 anonymous industry leaders, who were asked to describe their sentiment on the tourism industry for the coming year, through a series of 15 close-ended questions.
About AIANTA
For more than two decades, the American Indian Alaska Native Tourism Association (AIANTA) has served as the national center for providing tourism and recreational travel technical assistance, training and capacity building to American Indian nations. AIANTA is a 501(c)(3) national nonprofit association of Native American tribes and tribal businesses and was incorporated in 2002 to advance Indian Country tourism. AIANTA's mission is to define, introduce, grow and sustain American Indian and Alaska Native tourism that honors traditions and values. www.aianta.org.
Contact Information
Monica Poling
PR & Media Manager, AIANTA
mpoling@AIANTA.org
505.724.3578