Indian Country Tourism Trends for 2020
With 574 federally recognized Native American Tribes located throughout the United States–many with their own distinctive languages, histories and cultures–travelers have no lack of options when it comes to exploring Indian Country.
While no two Native American experiences are ever totally alike, we at the American Indian Alaska Native Tourism Association (AIANTA), are noticing some commonalities among nations that may just prove to be defining themes for the coming year–and beyond.
Whether you're looking to take your first visit to Indian Country next year or your 100th, here are a few ideas that might help assist you in your travel planning…
First Americans Offer One-of-a-Kind Second-City Experiences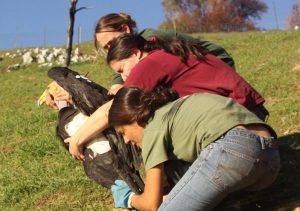 Wherever you look for your information on travel trends, almost every single list mentions the words "under-tourism." This increasing interest in lesser-known destinations, or second-city travel as Booking.com calls it, is a direct attempt by travelers to reduce the global impacts of over-tourism.
As visitors explore the road less traveled, they are sure to learn about the world around them in new and unexpected ways. In particular, rural and remote Native American destinations offer a huge variety of out-of-this-world second-city experiences.
Meteoric Growth in New Cultural Centers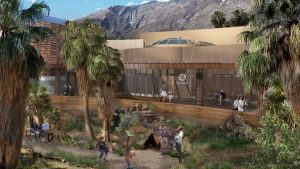 As Tribes explore ways to perpetuate their cultures, they are investing in stunning new cultural center facilities to provide a space to interpret their songs, dance, stories and art.
As a result, there are currently nearly a half-billion dollars being invested in new and renovated Native American cultural centers throughout the U.S.
These centers make excellent starting points for visitors interested in exploring Native cultures and traditions.
Food Sovereignty Movement Spurs Culinary Options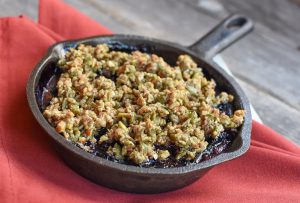 Back in 2018, CNN said "The first truly American cuisine is having a revival," and cited six distinctive places to eat. Today, the list would be considerably longer.
Food sovereignty–reducing reliance on mega-food producers in favor of increasing and expanding local food production, trade and cultivation–will be a hot topic in Indian Country for the foreseeable future.
As Tribes take control of their food production, visitors will benefit in the form of increased culinary options.
New culinary options will place an emphasis on pre-Contact options (celebrating food grown and eaten before the arrival of Europeans) while also producing cuisine(s) that fuse the best of multiple indigenous cultures.
Chefs like Vincent Medina (Chochenyo Ohlone) and Louis Trevino (Rumsen Ohlone) of Berkeley's mak-'amham restaurant and Sean Sherman, (Oglala Lakota), also known as The Sioux Chef, are helping to drive awareness of Native food options.
The already-mentioned cultural center movement is also driving the growth of new cafes and eateries that feature ultra-local food options. The Y'aak'a  (corn) Cafe at the Pueblo of Acoma in New Mexico, offers a menu of Acoma traditional foods prepared by one of their tribal members. Just down the road, in Albuquerque, the Pueblo Harvest Cafe, located in the Indian Pueblo Cultural Center, is considered one of the pre-eminent places in the U.S. to sample pre-Contact cuisine.
Step Aside Modern Science, Ethnobotany is Making a Come Back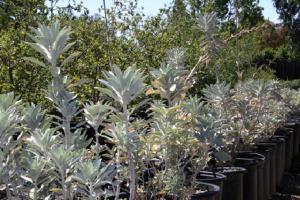 As Native communities explore food sovereignty options, they are also refocusing their attention on ethnobotanical gardens.
Ethnobotany, or the study of how Native Americans used plants for more than food, including medicine, tools, hunting, shelter and religious ceremonies, dates back millennia.
The Pechanga Tribe in California is raising awareness of the value of native plants in the landscaping around the Pechanga Cultural Center. "To preserve our culture and traditions," says the Tribe, "we must protect our native plants."
Similarly, the Ute Indian Museum in Montrose. Colorado, recently installed nearly 500 plants, encompassing 40 species of grasses, flowers, bushes, cacti and trees. It intends to become the "best ethnobotanical garden in Western Colorado."
In Neah Bay, Washington, the Makah Museum at the Makah Cultural & Research Center features an extensive ethnobotanical garden. Largely made up of traditional grasses, fruit, vegetables and other plants, the garden was built more than 40 years ago, with the primary purpose of serving as a learning tool for tribal children.
New Homes For Buffalo to Roam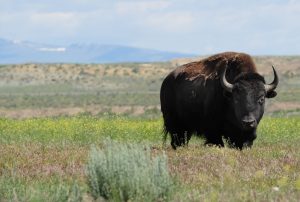 Buffalo were so close to extinction, by some accounts there were just 100 wild buffalo remaining in the United States at the end of the 1900s.
Today, however, Tribes across the U.S. are working individually and collectively to re-introduce buffalo herds to their lands.
The Inter-Tribal Buffalo Council (ITBC), made up of more than 68 Tribes in 18 states, is working in partnership with federal and non-profit agencies to "rekindle the spiritual and cultural relationship between Tribal people and buffalo, to promote ecological restoration and to utilize buffalo for economic development."
Today, ITBC member Tribes collectively manage more than 20,000 buffalo on an area that totals more than one million acres of Tribal lands.
The return of bison to Tribal lands brings opportunities for visitors, including buffalo viewing opportunities as part of cultural tours that showcase Tribal heritage.
At the Pueblo of Sandia in New Mexico, the bison were all but exterminated during a mass slaughter in the eighteen hundreds. Today, the Pueblo is home to a 107-acre buffalo preserve. What's particularly unique about this herd is its proximity to an urban center (Albuquerque), as most bison herds are found in more remote locations.
At the Oneida Nation in Wisconsin, the Tribe's "Buffalo Overlook" offers visitors an elevated viewing platform–at a safe distance from the herd. The covered observation deck includes picnic tables, informative signage and a six-foot tall bronze buffalo for picture taking.
At the Wind River Reservation in Wyoming, five genetically-pure, male bison were recently added to the herd, bringing the total number to 33 bison. This release program, facilitated by the National Wildlife Federation's Tribal Partnerships Program, is being hailed as the first tribal government-to-tribal government bison transfer.
Images: Chickasaw Cultural Center (featured) // (c) Chickasaw Country; California Condor release // (c) The Yurok Tribe; Agua Caliente Cultural Center // (c) Agua Caliente Band of Cahuilla Indians; (c) Pueblo Harvest Cafe; Ethnobotanical Garden at Pechanga Cultural Center // (c) Pechanga Tribe of California; Wind River Bison // (c) Jacob Byk, National Wildlife Federation.
Bureau of Indian Affairs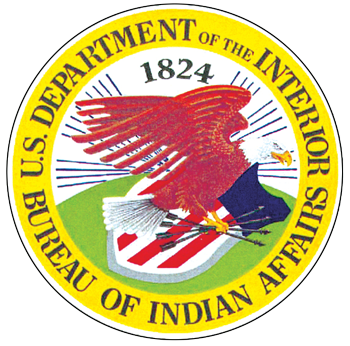 Juan Bautista de Anza National Historic Trail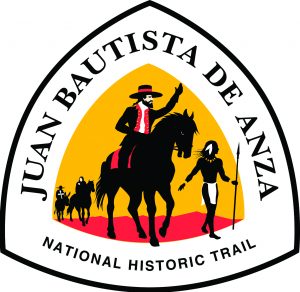 Native American Agriculture Fund

Lewis & Clark National Historic Trail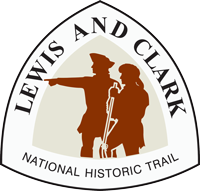 Bureau of Land Management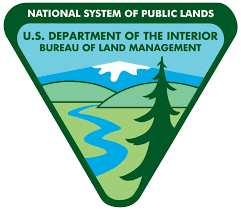 National Endowment of the Arts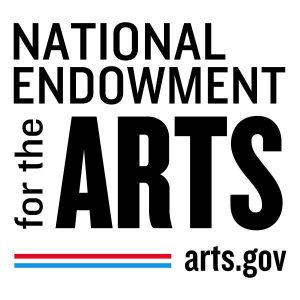 National Park Service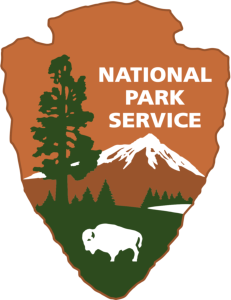 United States Forest Service