The Excitement of Indian Relay Horse Racing
The Excitement of Indian Relay Horse Racing
As one of America's oldest-known sporting competitions, Indian Relay dates back more than 400 years to when the horse was first re-introduced to the native cultures of the Americas. This exciting extreme sport is currently experiencing a surge in popularity, with tribal nations throughout Washington, Oregon, Idaho, Montana, South Dakota and beyond hosting relay teams in competitive events around the country.
With an increasing number of people—Native and otherwise—traveling to attend these exciting events, Indian Relay is rapidly becoming a major driver of tourism. In this webinar, learn how Indian Relay and other major sporting events can help boost local economies, including contributing to hotel occupancies, food and beverage sales, artisan opportunities and so much more. Join us in this lively conversation with representatives from the Horse Nations Indian Relay Council!
Calvin Ghost Bear (Oglala Lakota Nation), President, Horse Nations Indian Relay Council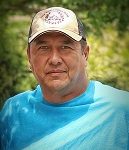 Calvin Ghost Bear is the President of the Horse Nations Indian Relay Council and has been involved with horse and relay racing in North Dakota, South Dakota, Wyoming, Oklahoma and Texas for more than 20 years. His experiences in flat track and Indian Relay Racing are helping drive long-lasting and sustainable event programing for all Native Nations and Relay members.
Jamie Howard, Owner, Running Colors Equine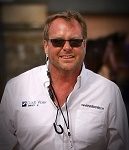 Jamie Howard is the Secretary of the Horse Nations Indian Relay Council and a  racehorse breeder and owner from Wayne, Oklahoma where he operates Running Colors Equine, Inc. with his wife Wendy, and their two daughters. Primarily raising and racing Paint horses, Jamie began racing his horses in South Dakota and Montana before sending horses to Colorado, Texas, and Oklahoma. He first became interested in Indian Relay when one of his racehorses was placed on an Indian Relay team. Since then Jamie has been involved in assisting at Indian Relay races and has bred several horses specifically for the sport of Indian Relay.
Gail E. Chehak (Klamath), Outreach & Tribal Relations Manager, AIANTA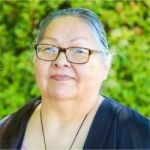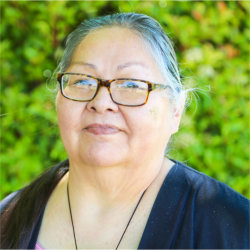 Gail E. Chehak, a Klamath Tribal citizen, serves as Tribal Relations & Outreach Manager. She works to cultivate partnerships to support AIANTA's programs, including AIANTA members, as well as tribal travel, tourism and recreation staff and tourism and recreation industry leaders. Gail has worked with tribal arts, tourism, economic development and environmental protection for the National Congress of American Indians, Columbia River Inter-Tribal Fish Commission and the Indian Arts & Crafts Association. While Arts & Tourism Coordinator for the Affiliated Tribes of Northwest Indians, Gail co-authored Native Peoples of the NW: A Traveler's Guide to Land, Art & Culture. She has written numerous grant proposals and served on grant review panels for the Administration for Native Americans; AmeriCorps; National Parks Service Historic Preservation Fund; Department of Education, Library Services Special Programs to Indian Tribes; and Indian Health Service Scholarships.