International Shipments, Payments & Protecting Your Brand: A Webinar for Rural and Native Firms
Webinar presented by the U.S. Commercial Service in association with AIANTA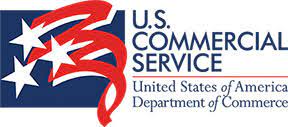 International Shipments, Payments & Protecting your Brand: A Webinar for Rural and Native American Firms

Wednesday, May 26, 2021; 12-1:30 p.m. PST
As you grow your global brand, participate in trade events and engage with international buyers, you'll need to focus on sales fulfillment and protecting your intellectual property.
How can you ensure that your product or service is delivered correctly and on time?
What is the best way to collect payment?
What resources are available to you to protect your brand and trademarks?
Agenda & Featured Speakers: 
Leveraging Community Partnerships to Support Development

Nicole Lim, Staff Attorney, National Indian Justice Center
Christina Tlatilpa Inong, Program Specialist, California Indian Museum and Cultural Center
Tomie Peterson, Assistant Director, American Indian Foods Program
The variety and number of available programs can sometimes be daunting to navigate as a small business. Fortunately, there are many locally based organizations, tied into national programs, that support small firms.
International Shipping, Fulfillment & Getting Paid
Deep SenGupta, CEO, DSG Global, LLC
Ben Stein, Strategic Partnership, North America – Payoneer
Your merchandise is in production and your service is ready to launch, but how do you you deliver correctly and on time? How do you ensure you'll get paid by your overseas customers? Hear from leading fulfillment and payment experts about how to navigate these key aspects of global trade.
Growing Global Sales While Protecting Your Brand
Latashia Redhouse, Director, American Indian Foods Program
Meridith Stanton, Director, Indian Arts & Crafts Board, U.S. Department of the Interior
Susan Anthony, Attorney Advisor, Office of Policy and International Affairs, U.S. Patent and Trademark Office
Have you taken inventory of your intellectual property? our trademarks, designs, works and more, all form aspects of your portfolio. As you grow global sales, how can you protect these assets in the international market? hat resources are available to enforce your rights at home and abroad? And, what are some best practices to ensure protection?
Open Q&A Forum with All Speakers
Moderators: Elizabeth Krauth, Director, U.S. Commercial Service, North Bay (CA), and Joanne Vliet, Director, U.S. Commercial Service, San Jose (CA).