Webinar: Native America Speaks: Building Cultural Tourism through Storytelling, Tours and Performance

Webinar: Native America Speaks: Building Cultural Tourism through Storytelling, Tours and Performance
September 13, 2022; 1 p.m. (Mountain)

Keepers of Traditions, Darnell and Robert "Smokey" Rides at the Door, are cultural workers who have collaborated with the National Park Service in their Native America Speaks interpretive program for several decades. They have also been a part of numerous programs, including the Ironshield Creative Indigenous Storytelling workshops, hikes, presentations and other collaborations with the Montana State Parks system. At Glacier National Park, the Native America Speaks evening programs and cultural presentations provide opportunities for local tribal members to share their rich history and culture through singing, storytelling and hands-on learning. In addition to programs offered in the Park, Native America Speaks presentations are also offered on the Blackfeet Nation at several locations including the Museum of the Plains Indian, the Heritage Center and Chewing Black Bones Campground. This program began in 1982 and is the longest running indigenous speaker series in the National Park Service. Join us in learning more about how these collaborative efforts evolved into successful interpretive programs giving opportunities for dance groups, speakers and others to share their traditions and culture. Hear how it has benefitted the Blackfeet, Salish, Kootenai and Pend d'Oreille tribal members in the regional community near Browning, Montana and the surrounding areas.
Speakers/Panelists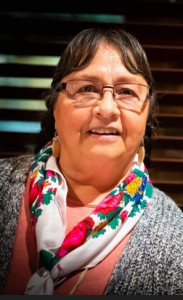 Darnell Rides At The Door, Amskapi Pikuni (Blackfeet Nation)
Darnell is a respected Pikuni (Blackfeet) woman. Apprenticed to her elders who have gone before her, she is dedicated to continuing the legacy of this traditional way of life. Focusing on a greater understanding of the Pikunii World view, Darnell is driven to balance the best of both worlds. As an Ookaan ( Medicine Lodge) Thunder and Beaver Medicine woman, and member of other Pikunii core groups, Darnell shares the history of her people. She is a consultant for Pikunii herbology and ethnobotany, education, culture and traditions.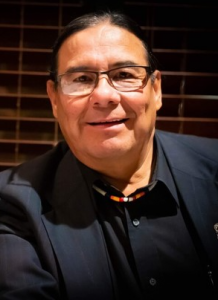 Robert "Smokey" Rides At The Door, Amskapi Pikuni (Blackfeet Nation), Traditional Historian, Buffalo Back Fat Band of the Ampskapii Pikunii 
Smokey is also known as Esstaakawn (Dependable, works for the People) of the Buffalo Back Fat Band of the Ampskapii Pikunii (aka South Peigan/Blackfeet). He is a traditional historian and respected elder who shares the balance of oral traditions of the Pikunii World View and Ways of Knowing as a teacher and mentor to all who are willing to listen, seek and honor. He inherited and carries on the storytelling skills of his Warrior grandfathers. Smokey is an accomplished educator, coach, administrator, business entrepreneur, civic and tribal leader and traditional caretaker of ancient teachings and bundles of the Blackfeet. Smokey has served as a board member, tribal councilman, minerals chairman where he has influenced and developed better relationships at the local, county, state and international levels. Smokey holds a degree in Industrial Arts with minors in History and Business. Currently he is listed as an Ambassador of Goodwill/Finance to the Blackfeet Nation.
Moderator(s)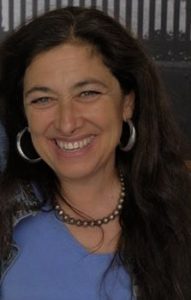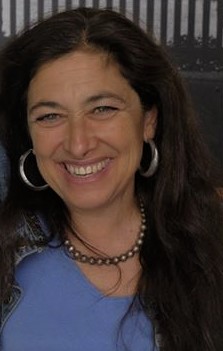 Melanie LaBorwit, Native Arts and Culture Coordinator, AIANTA
Melanie LaBorwit comes to AIANTA with over 30 years of experience working with museums and developing public sector programs celebrating regional traditional heritage and culture. She will be working to grow partnerships with Native American artists and regional museums, galleries and cultural centers to raise visibility and access for cultural tribal resources. She will work to empower Native American artists and develop their markets and elevate awareness of the role that Native arts play in regional economic development as a vibrant part of the present and future of tribal communities.
LaBorwit graduated from Georgetown University with a double major in History and Fine Arts and continued her graduate work at Indiana University's Folklore Institute. She has worked closely with the Native American community over the years working in a crosscultural education project on the Navajo reservation in Arizona, as State Folk Art and Folklife Coordinator in South Dakota, and most recently, as Museum Educator with the New Mexico History Museum.