Native American Tours (2020)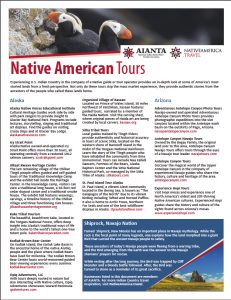 Experiencing U.S. Indian Country in the company of a Native guide or tour operator provides an in-depth look at some of America's most storied lands from a fresh perspective.
Not only do these tours skip the mass market experience, they provide authentic stories from the ancestors of the people who called these lands home.
Click on the image or Native American Tours to download the guide and learn more about what's available from Alaska to Wisconsin.