Storied Artists Display Their Works at Native Art Show During American Indian Tourism Conference
Artisan exhibitors include award-winning craftspeople, many of which are featured in the nation's top galleries and museums.
More than 20 artists from across Oklahoma and the country, many of whom have been featured in such famed institutions as the Gilcrease Museum, the Smithsonian Museum of the American Indian and the Heard Museum, will display and sell their works to the public during the 21st annual American Indian Tourism Conference (AITC) in Tulsa, Oklahoma.
The Art Fair, just one component of the four-day AITC, which unfolds September 16-19, 2019 at the Hard Rock Hotel & Casino Tulsa. While the event, the only national conference dedicated to travel and tourism in Indian Country, is open by registration only, the Native Art Show will be staged in a public area of the hotel and open to the public for the duration of the event.
Native art is an integral part of tourism in Indian Country, so AIANTA open the Native Art Show portion of the conference to the public ever year, to share Native works of art and culture with the general public. Storied artisans showcasing their work at this year's Native Art Show include Ruthe Blalock Jones, Art Director Emeritus of Bacone College in Muskogee, who has been featured at the Gilcrease Museum and the Museum of the American Indian in Washington, D.C., Johnnie Diacon, whose works can be found at Tulsa's Philbrook Museum of Art, and Adrian Wall, whose work is found in the the Eiteljorg Museum and the Indian Pueblo Cultural Center Museum in New Mexico.
The items to be showcased include traditional Cherokee bows, jewelry, pottery, paintings, men's ribbon shirts and Southwest wildlife sculptures. A partial list of artists includes:
Ruthe Blalock Jones, Peoria/Shawnee
Ruthe Blalock Jones, Art Director Emeritus of Bacone College in Muskogee, Oklahoma, has enjoyed thirty plus years teaching art. She is a Shawnee traditionalist and a ceremonial elder at the Shawnee Ceremonial Ground in White Oak, Oklahoma. Her works are in gouache on fine papers in the Kiowa or studio style of painting. She also paints with acrylic on canvas and board in contemporary style, as well as, pencil and ink drawings, wood block and linoleum block prints, silkscreen and monotype prints. Some of her favorite subjects are contemporary Oklahoma Indian life, ceremonial and camp figures, pow wow dancers and Native American Church participants and accessories. Her works are among the collections of Philbrook and Gilcrease Museum in Tulsa, Oklahoma; the Tulsa Performing Arts Center; the Smithsonian Museum of Natural History and Museum of the American Indian in Washington, D.C., as well as the Heard Museum in Phoenix, Arizona, and the Fred Jones Museum and Sam Noble Museum in Norman, Oklahoma, among others.
By appointment only
www.rutheblalockjonesindianart.com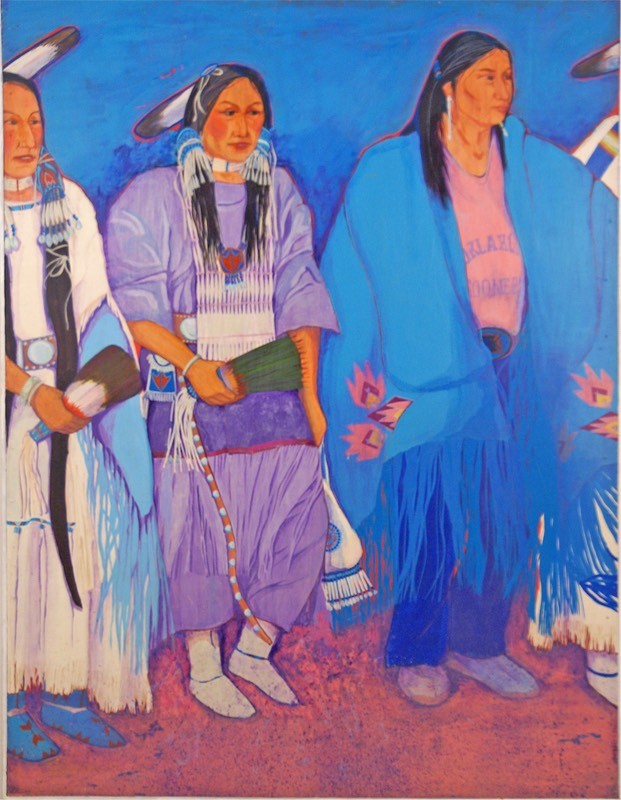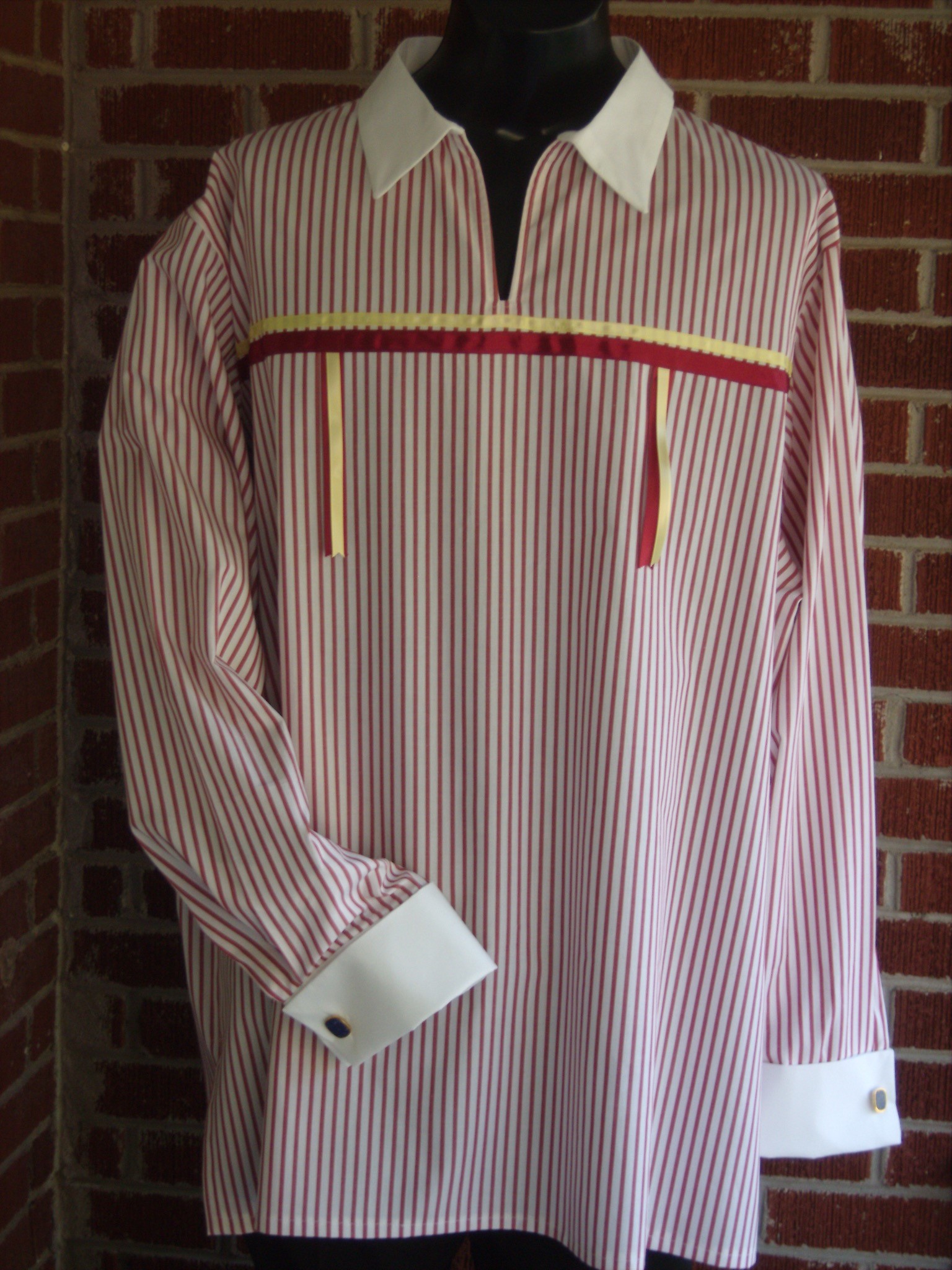 Nancy A. Boyett, Kiowa/Shawnee
Nancy A. Boyett designs and produces men's ribbon shirts for all walks of life, from ceremonial attire to the dance arena, boardroom to classroom, podium or office. The shirts are constructed primarily of 100 percent cotton shirting from hand-drafted patterns. She also designs and creates small leather goods and other soft furnishings, including pillows and framed appliqué art. Her introduction to sewing came at a young age as part of a public education curriculum. The skills she possesses were honed and expanded after being introduced to costuming with a semi-professional dance company. Born and raised in Oklahoma, her life has been surrounded with American Indian art and traditions.
By appointment only
(918) 212-0891
Pamela Coriz, Santo Domingo Pueblo
Southwest Indian Jewelry is a family-owned business run by Pamela Coriz, her husband Thomas Coriz, and two sons and two daughters. Together they make traditional and contemporary jewelry. Their art includes bracelets, earrings, pendant and neck collars made with sterling silver, copper and brass. Their lapidary work includes beautiful strands of turquoise nuggets and other semi-precious stones, in single to multiple strands. Each piece of art is handcrafted and adorned with the family's blessings and energy, so their customers can wear the adornments in good health and positive energy as well.
Home phone: (505) 465-9922
Cell phone: (505) 681- 8377; (505) 681-8378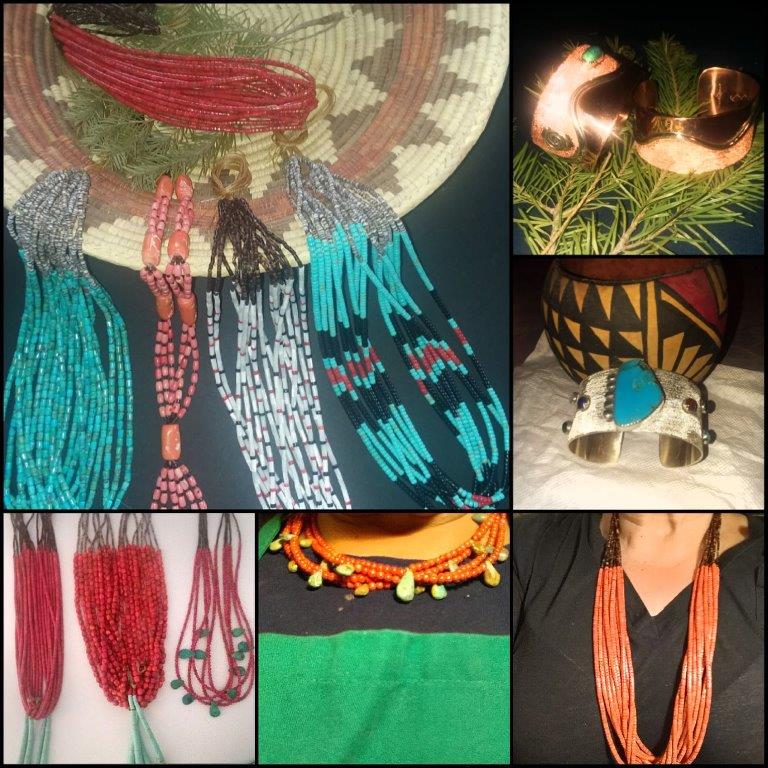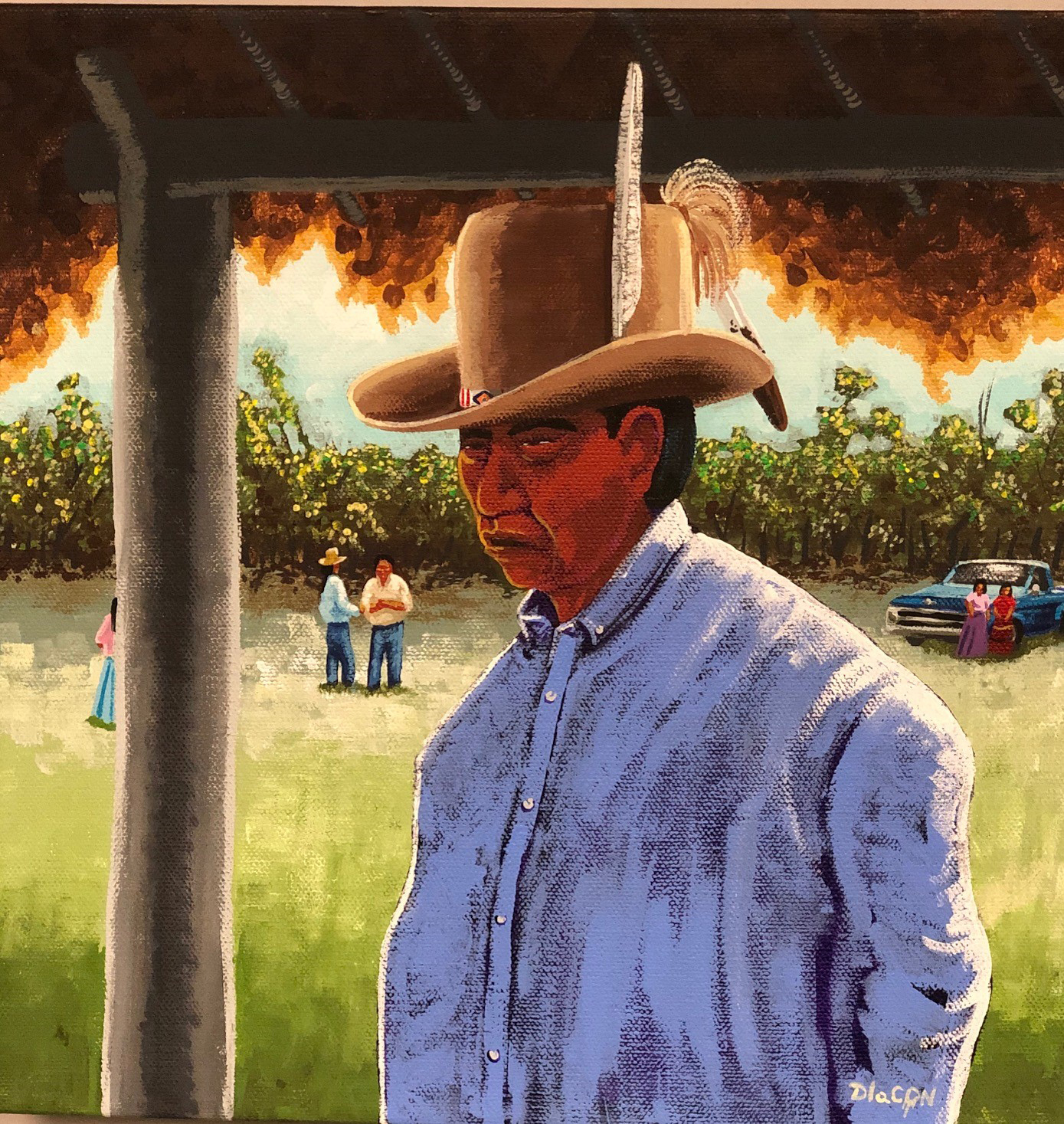 Johnnie Diacon, Muscogee (Creek) Nation of Oklahoma
A graduate of Bacone College and the Institute of American Indian Arts, Johnnie Diacon produces original works of art in various mediums such as acrylic, oil, watercolor, tempera/gouache, ink, pastels and pencil. The subject matter of his work is usually focused on his people, the Mvskoke. Johnnie also produces 3D assemblage works and bead work. Along with fine art he also has done some graphic novel work. Johnnie has exhibited in numerous shows across the country and is represented in several important collections of Native American art such as Tulsa's Philbrook Museum of Art. Reproduction prints of some of his work are available.
(918) 231-7917
jldiaconart@gmail.com
Richard Fields, Cherokee
Richard Fields is a full blood Cherokee whose family still holds original allotment property in Colcord, Oklahoma and Kansas, where he learned the old ways from his Cherokee family. Richard is known for his skill in traditional longbow making, and for his endeavors to preserve the art through demonstration and teaching. Richard is a fluently bilingual Cherokee citizen; his knowledge base is steeped in Cherokee language, culture and traditions which he is eager to share at every opportunity. His bow making skills are exceptional. His desire to preserve the art form is fervent. Richard utilizes bow making as a springboard from which to share other aspects of Cherokee culture. Whenever Richard is invited to demonstrate Cherokee bows or teach bow making, he makes it a point to also speak about the Cherokee game of marbles and traditional foods in hopes to encourage students to learn more about Cherokee history and culture.
By appointment only
(918) 316-7419
CherokeeBowyer59@aol.com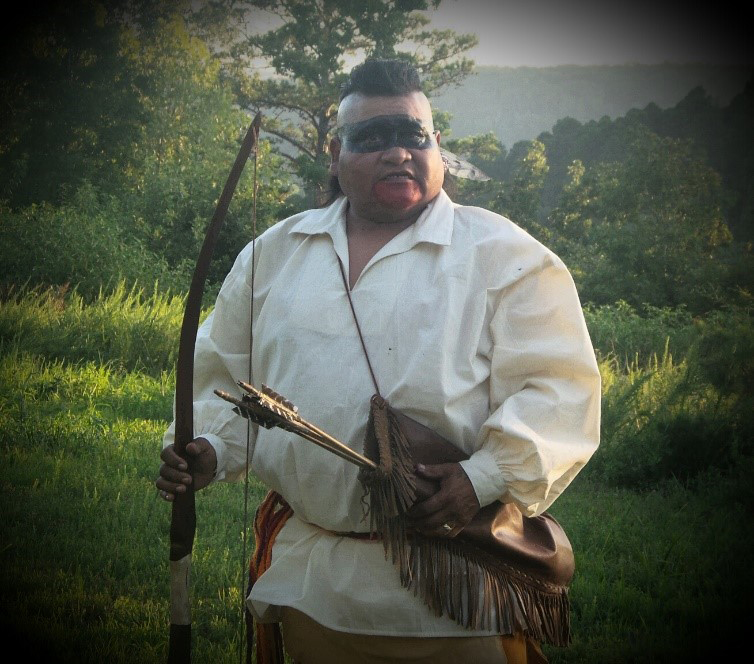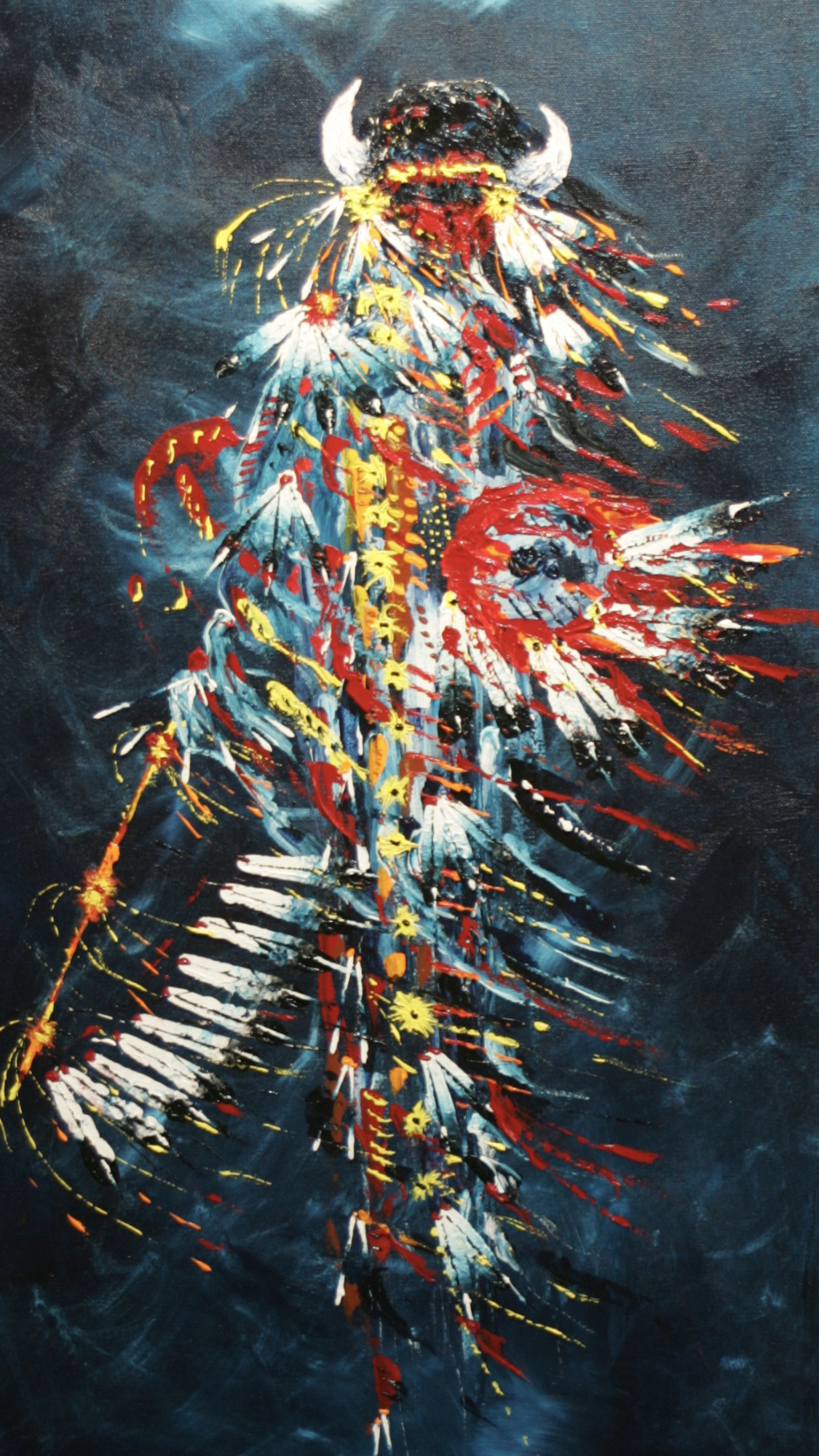 Clancy Gray, Osage
As a Native American silversmith, painter and bronze sculptor in Oklahoma, Clancy Gray creates Southwest and North American wildlife art. Along with the use of different media, his styles range from realism  to impressionistic abstract. He enjoys incorporating movement into his art. In sculpture this motion makes a statement and helps tell a story to each piece. In painting, he builds on that movement by using bright acrylic colors and working them in with a palette knife creating a mood to help with the meaning behind each painting. His silversmithing is considered both traditional and contemporary. After 39 years of teaching high school art, he retired. Now he devotes his time to his art and his family, and he is loving every minute of it.  He enjoys trying new techniques, and is always striving to learn and grow not only as an artist, but as a person.
(918) 688-6062
Dino "Oogeloot" Kingfisher, Cherokee
Dino "Oogeloot" Kingfisher lives and works outside of Salina, Oklahoma, in the foothills of the Ozarks. He creates framed art pieces, dream catchers, earrings and necklaces. His most popular items are his painted feathers used as hatpins. He is recipient of numerous awards his art ranges from honoring his Cherokee heritage and highlighting intertribal dancers to capturing the spirit of nature.
By appointment only
(918)434-7770
www.facebook.com/dino.kingfisher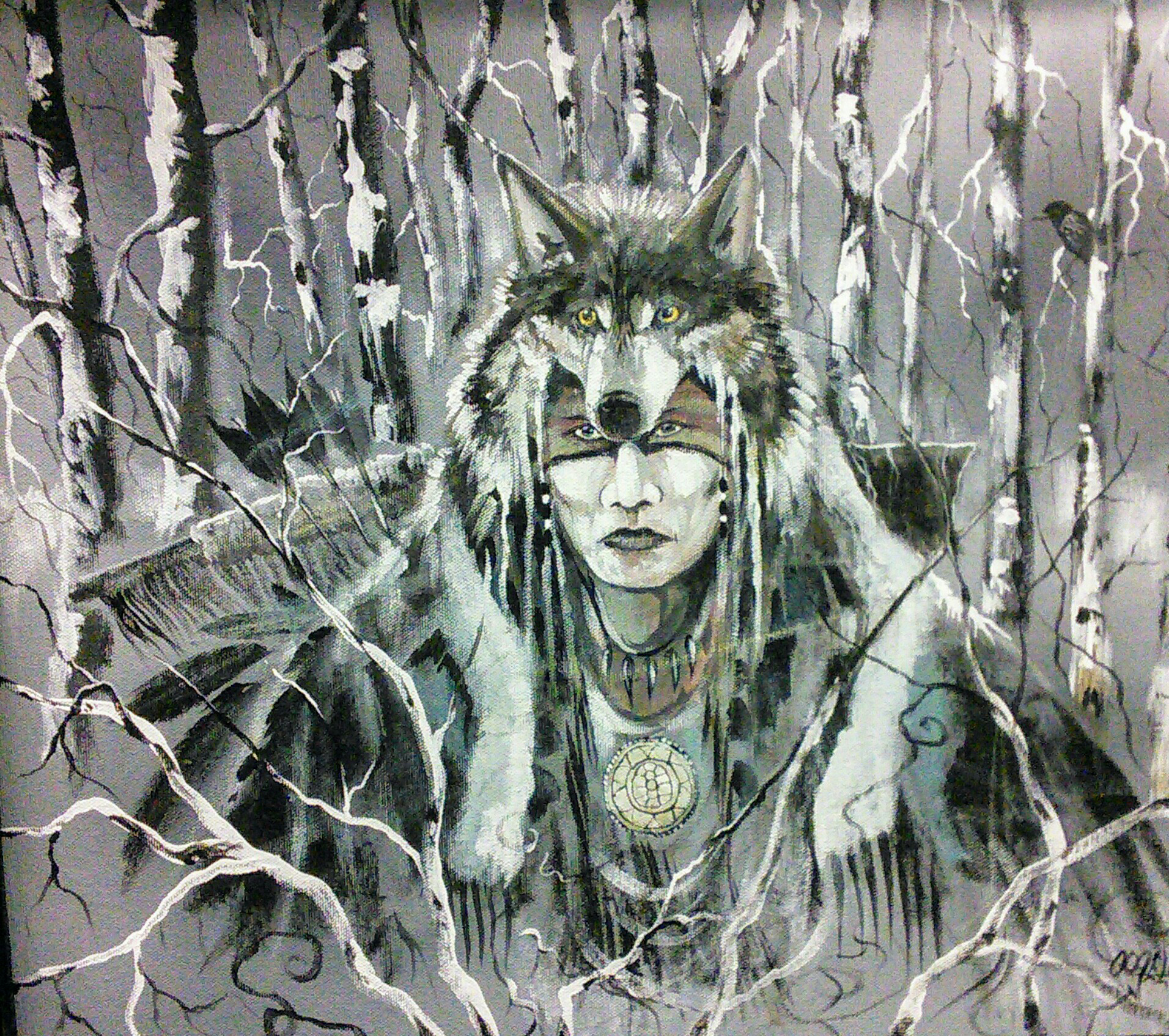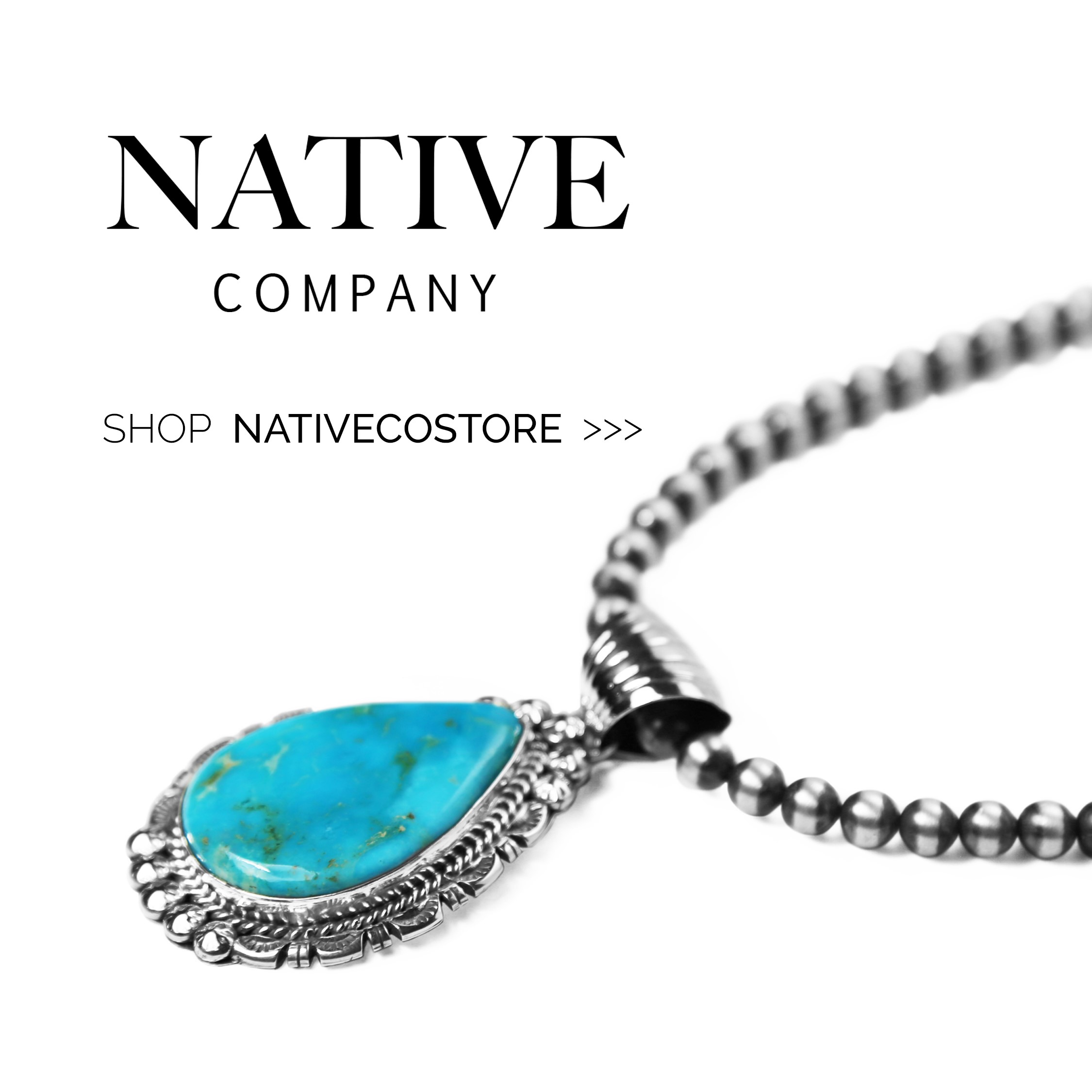 Native Company, Aaron Alvarez, Navajo
Established in 2017, the Native Company strives to provide quality Native American jewelry to anyone who loves and appreciates the unique craftsmanship of every piece. The founder, Aaron Alvarez, has provided the company with his expertise in Native American jewelry and arts. Every item purchased through Native Company is handpicked by Aaron and inspected for authenticity and quality.
By appointment only
www.nativecostore.com
Southwest Indian Jewelry, Charlotte Alvarez, Navajo
Charlotte Alvarez grew up in a town called Cameron about 40 minutes north of Flagstaff, Arizona. As a child, she was always fascinated by Navajo, Zuni, Santo Domingo and Pueblo jewelry. Her mother would make beadwork and sell it to tourists and at local trading posts. This is how she made a living. This gave Charlotte a huge interest in selling AUTHENTIC Native American Jewelry. She mainly sells in Oklahoma, setting up at different pow wow venues every weekend. She is proud to bring her jewelry to people who love the same Native art.
By appointment only
swindianjewelry@yahoo.com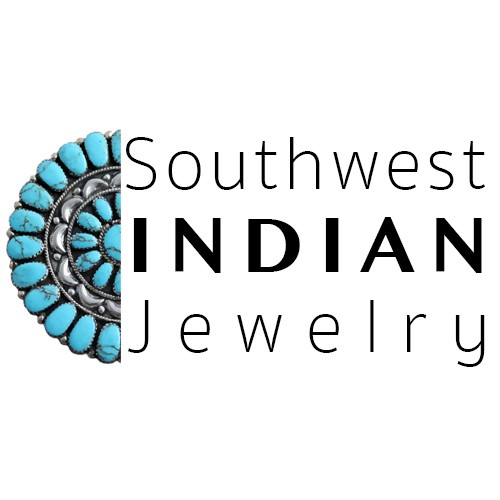 Duane Tawahongva, Hopi
A member of the Coyote Clan, Duane Tawahongva was born at Second Mesa on the Hopi Reservation and lives today in Mishongnovi Village. Duane presents exquisite hand crafted jewelry from the high mesas of Hopi Land in northern Arizona. Duane is a self-taught silversmith, working in traditional Hopi silver overlay. Duane's work incorporates hundreds of designs, including very traditional Hopi designs such as prayer feathers, clan symbols, corn maidens, water waves, and rain clouds. His striking designs reflect the rich Hopi culture and are inspired by the petroglyphs found throughout the region.
(928) 853-3779
dtawahongva@gmail.com
Turtle Island Gifts, Darleen Denny, Oneida Tribe of Indians of Wisconsin
Turtle Island Gifts is an artist collaborative/store on the Oneida Reservation in Green Bay, Wisconsin. It represents artists from across Turtle Island with an emphasis in Woodland and Iroquois work. The shop is proud to present beadwork, pottery, birch bark jewelry, rattles, dreamcatchers, blankets, moccasins and other unique gift items, all at very reasonable prices. They also offer traditional medicines like sage and Sweetgrass, along with botanically based, Native-made personal care products (lotion, soap, shampoo, conditioner).
(920) 785-4318
www.facebook.com/turtleislandgifts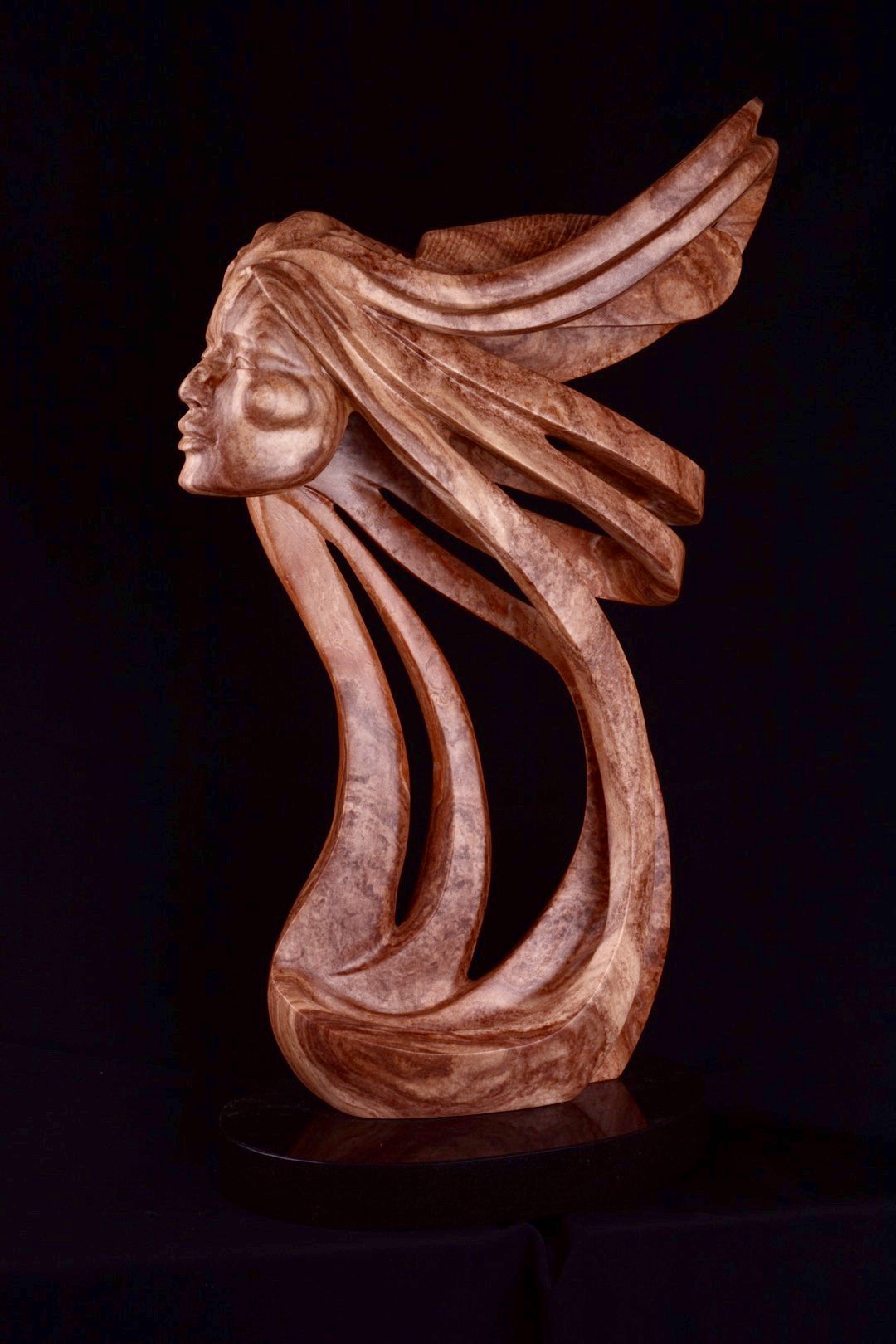 Adrian Wall, Jemez Pueblo
Adrian Wall is a sculptor from Jemez Pueblo, New Mexico. Sculpting since his late teens, he has always had an affinity towards stone sculpture. He received his BFA from the Institute of American Indian Arts in 2014. While Wall is stylistically well-known for blending figurative detail with abstract forms, he works with many materials, including clay, bronze and glass depicting subjects related to his Pueblo heritage. He has won several major awards in sculpture competitions across the U.S., and is a member of the Indigenous Sculptor's Society, an elite group of Native American Sculptors dedicated to the advancement of stone sculpture. His work can be found in the museum collections of the Eiteljorg Museum, the Indian Pueblo Cultural Center Museum, and the Haak'u Museum.
Bureau of Indian Affairs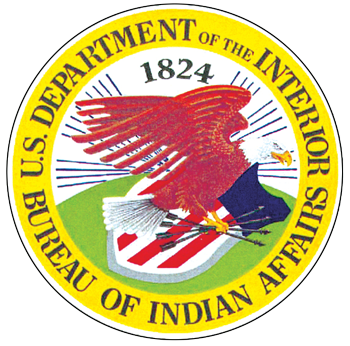 Juan Bautista de Anza National Historic Trail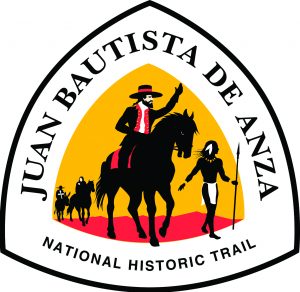 Native American Agriculture Fund

Lewis & Clark National Historic Trail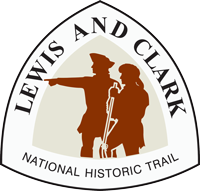 Bureau of Land Management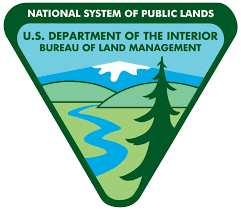 National Endowment of the Arts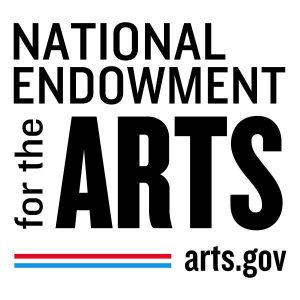 National Park Service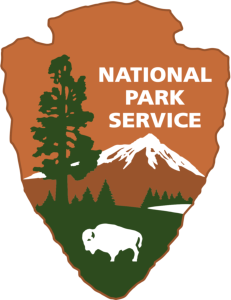 United States Forest Service