Meet AIANTA's Newest Members:
AIANTA's membership network brings together tribal and industry leaders promoting and growing cultural tourism throughout Indian Country. Take a moment to meet some of our newest members below. Or view the full AIANTA Membership Directory now.
May 2019
---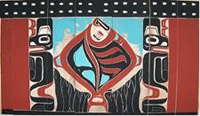 Jilkaat Kwaan Cultural Heritage & Bald Eagle Preserve Visitor Center, Chilkat Indian Village
In 2016, the Jilkaat Kwaan Cultural Heritage Center opened and displayed for the first time the Whale House treasures. The Center is located in the Chilkat Indian Village of Klukwan, or Tlákw Aan, in Tlingit, which translates to the "Eternal Village." This traditional southeast Alaskan native village is rich with history and subsistence way of life. The Center includes a modified version of a Chilkat Long House; eagle viewing corridor along the Chilkat River and a gift shop. "The idea behind this building is not so much museum, but a culture center, where people can still carry their culture forward," says Director Lani Hotch. Chilkat weaving is one of the best examples of their living arts you'll find on display. Guided tours are available of the Exhibit Hall and Traditional Knowledge Camp. In addition to guided tours, walk-in rates, as well as Military and Senior Citizen discounts, are offered. www.jilkaatkwaanheritagecenter.org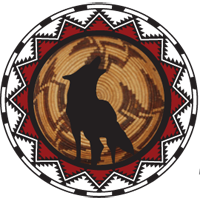 Coyote Valley Band of Pomo Indians
Nestled in the foothills alongside the east fork of the Russian River, Coyote Valley was one of several valleys running along the river's many branches. After years of struggle, the Coyote Valley Rancheria was established. The Coyote Valley Casinos will open their newest casino in 2019. Hotel, gaming, live entertainment, 101 Taps and several restaurants including a fine dining Steakhouse are just a few reasons to stop by. The Coyote Valley Gas Station and Convenience Store features a casino and drive-thru smoke shop. The gas station has plenty of room for RVs, boats and busses. A great time to visit is during "The Coyote Valley Big Time Celebration". This is an annual event which takes place every July. It features Native Dancers, Stick Game Tournament, Arts and Crafts, several Vendors, and The Traditional Salmon Feed. www.coyotevalleytribe.org
April 2019
---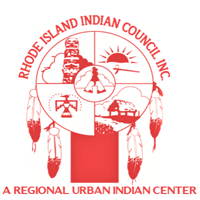 Rhode Island Indian Council, Inc.
The Rhode Island Indian Council (RIIC) is an urban Indian center housed in The Algonquin House which was constructed in 1894 and is included in the national register of historic places. RIIC is a non-profit agency that promotes the social, economic, and cultural well-being of all tribal communities in southern New England. In July, RIIC sponsors of the Annual Rhode Island Indian Council Pow Wow at the Warwick City Park in Warwick, Rhode Island. RIIC was recently awarded an Indian Health Services, first tear – referral services, contract for the New York Metropolitan area. www.rhodeislandindiancouncil.org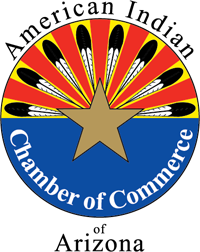 American Indian Chamber of Commerce of Arizona (AICCAz)
The American Indian Chamber of Commerce of Arizona (AICCAz) was founded in 1995 and incorporated as a non-profit organization in 1996. The focus of the Chamber is to provide a format for American Indian entrepreneurs to promote their business, for corporations to connect with American Indian businesses, to act as a liaison on tribal economic development issues and to offer the best in resources, training and networking for the American Indian business. AICCAz offers our members the opportunity to exchange ideas and information with business owners throughout the state. The AICCAZ is committed to networking with all Native American businesses throughout the Southwest and the United States to develop collaborative opportunities focusing on Indian tourism, gaming, agriculture, arts and crafts and joint ventures that will develop successful economic development models for Native American communities. www.aiccaz.org
February 2019
---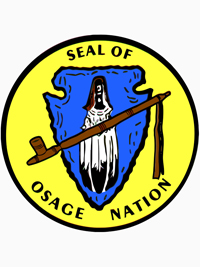 Osage Nation
The Osage Nation Visitors Center is the Nation's first stop to welcome visitors into the Osage Reservation. The Visitors Center promotes Osage culture, Osage Nation services and Osage-owned artists & businesses. The Visitors Center provides the history of the Osage Nation from their perspective, using technology and literature to provide an enhanced experience. The Osage people refer to themselves as Wazhazhe, or "Mid-waters." Osage is a French version of the tribe's name. Originally, from the Ohio and Mississippi river valleys, the Nation migrated to Kansas and was later forced to move to Indian Territory or present-day Oklahoma. Visit the Osage Nation Museum (ONM) in historic Pawhuska, Oklahoma, to learn more about their story. Continuously changing exhibits convey the story of the Osage people throughout history and celebrate Osage culture today. Founded in 1938, the ONM is the oldest tribally-owned museum in the United States. Stay in one of the three Casino Hotels. There is one in Tulsa, one at Ponca City and another at Skiatook, each with a variety of dining establishments. You can also find restaurants in the casinos at Pawhuska, Bartlesville, Hominy and Sand Springs.. www.osagenation-nsn.gov

Tanana Chiefs Conference
Tanana Chiefs Conference (TCC) is a consortium of 42 member tribes in interior Alaska, acting as a non-profit organization for the region. TCC provides health, social and other services while supporting and advocating on behalf of our tribal leadership and tribes. The Tanana Chiefs Conference region covers an area of 235,000 square miles in interior Alaska, which is equal to about 37 percent of the entire state, and just slightly smaller than the state of Texas. The region encompasses 39 villages and serves more than 14,000 Alaska Natives. The Village Planning and Development Program provides technical assistance and capacity building to TCC member villages in the areas of planning, grant writing, and business development. www.tananachiefs.org
January 2019
---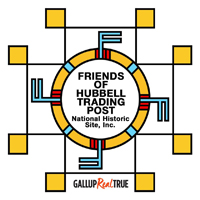 Friends of Hubbell Trading Post National Historic Site
Friends of Hubbell Trading Post National Historic Site is a nonprofit organization established in 1990 to aid and promote the management of programs and objectives of the trading post. Friends of Hubbell support Native American arts and crafts through bi-annual Native American Art Auctions held in May and September. These enjoyable full day events are worth taking a trip to attend. Proceeds support scholarships to Navajo and Hopi college students and to increase the awareness of the trading post heritage in the Southwest. The Trading Post, established in 1878, is the oldest continuously operating trading post on the Navajo Nation reservation. It has been considered a meeting ground of two cultures between the Navajo and the settlers who came to the area to trade. It became part of the National Park Service in 1967. The trading post is filled with historic artifacts and merchandise for sale (which includes jewelry, pottery, rugs, foodstuffs and general supplies). www.friendsofhubbell.org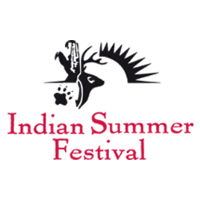 Indian Summer Festival
The annual Indian Summer Festival has taken place for 32 years in September and is one of the largest Native America cultural celebrations in the United States. It includes activities for everyone in the family. Events include a contest pow wow, amateur boxing, Indian Summer Music Award show, contemporary and cultural Native entertainment and lacrosse games and demonstrations, The Living Cultures Area brings in members of the 11 sovereign tribes of Native Wisconsin to share facets of their cultures that have sustained their lives and well-being for centuries. The Gathering Place is home to community service organizations providing information of interest and support to American Indian people and the Milwaukee community and includes holistic healing methods and local community outreach organizations that provide physical and mental health services. There is also an extensive marketplace with Native American fine art and arts and crafts vendors. Indian Summer Festival is a winner of AIANTA's 1918 Cultural Heritage Experience award. www.indiansummer.org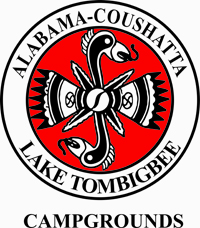 Lake Tombigbee Campgrounds, Alabama Coushatta Tribe
Secluded on the Alabama-Coushatta Indian Reservation in the Big Thicket of East Texas, Lake Tombigbee Campground offers a peaceful and scenic opportunity to visitors. Bring your family and friends to RV, camp or stay in one of the air-conditioned log cabins around beautiful wooded 26-acre Lake Tombigbee. Enjoy fishing, swimming, boating, hiking or just relaxing. The campground provides sites for tents, full RV hookups, furnished cabins and teepee rentals. There is a covered pavilion and stage for gatherings, restrooms and bathhouses, fishing piers, paddle boat rentals and a swimming area. www.alabama-coushatta.com
December 2018
---
Chukchansi Gold Resort & Casino (Picayune Rancheria of the Chukchansi Indians)

Chukchansi Gold Resort & Casino is owned by the Picayune Rancheria of the Chukchansi Indians, whose tribal lands once stretched from the western slope of the Sierra Nevada mountains, from the Fresno River to Finegold Creek, and from the Coarsegold Creek to the San Joaquin River. Set in the scenic Sierra Nevada foothills, Chukchansi Gold Resort & Casino brings the excitement of a world-class gaming resort to a picturesque location a stone's throw from Yosemite National Park. With luxurious rooms and amenities, including a dynamic restaurant portfolio, live entertainment, indoor/outdoor heated pool, tranquil spa and 56,000-square-foot casino boasting the latest in winning slots and table games, Chukchansi sets the bar as the region's premier destination to stay and play. From quick bites to elegant dining experiences, Chukchansi's culinary variety includes coastal Italian cuisine and decadent Sunday brunch at Nativo's Restaurant, classic chophouse fare at Vintage Steakhouse, Pan-Asian cuisine at The Noodle Bar, old-fashioned malt shakes at Deuces All-American Diner and all-day breakfast at Goldfields Café. Whether swimming up to the poolside bar, hitting a winning streak at the tables or indulging in a personalized massage, Chukchansi's exceptional guest services and first-class programming make each moment one-of-a-kind. www.chukchansigold.com
November 2018
---

Sealaska Heritage Institute
Sealaska Heritage Institute is a private nonprofit founded in 1980 to perpetuate and enhance the Tlingit, Haida and Tsimshian cultures of Southeast Alaska. Its goal is to promote cultural diversity and cross-cultural understanding through public services and events. Sealaska Heritage also conducts social, scientific and public policy research that promotes Alaska Native arts, cultures, history and education statewide. The institute is governed by a Board of Trustees and guided by a Council of Traditional Scholars, a Native Artist Committee and a Southeast Regional Language Committee. We offer numerous programs promoting Southeast Alaskan Native culture, including language and art. We maintain a substantial archive of Southeast Alaskan Native ethnographic material. We partner with local schools to promote academics and cultural education. Biennially, we produce Celebration, Alaska's second-largest Native gathering. We own and operate the Sealaska Heritage Store, and curate an ongoing cultural exhibit on the first floor of our headquarters in Juneau's landmark Walter Soboleff Building. www.sealaskaheritage.org
October 2018
---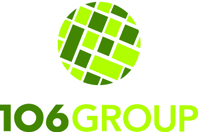 106 Group
106 Group, founded in 1992 in St. Paul, MN, is an award-winning firm built on the belief that communities are strongest when they evolve with a rooted sense of their own authentic heritage. For over 25 years, we have assisted Native American and Indigenous communities in developing innovative ways to document and promote resources and uncover powerful stories. Cultural tourism is meant to sustain and enhance the character of a place for those who live there while also providing a meaningful experience for visitors. We use strategic planning to fulfill the mission, vision, and principles of a cultural tourism program by outlining the implementation, expertise, schedule, and costs that will best achieve key objectives. Our company-wide commitment to history and culture is the connecting thread that weaves throughout our diverse portfolio that includes planning, interpretation and design, community engagement, archaeology, and architectural history services. www.106group.com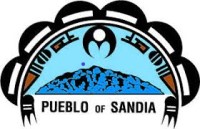 Pueblo of Sandia
The Pueblo of Sandia is a federally recognized Indian tribe located in central New Mexico and adjacent to Albuquerque, the largest metropolitan area in New Mexico. The reservation covers 22,877 acres on the east side of the Rio Grande Valley. Sandia Pueblo is one of 19 pueblos located throughout New Mexico. The Sandia people are members of the pre-Columbian Tiwa language group who once dominated the Albuquerque area and their lineage can be traced back to the Aztec civilization who later migrated to the New Mexico region. The present site has been home to the Sandia people, where they have cultivated the land and raised their families, since 1300 AD. The Sandia Mountain provides the source of their spirituality as well as plants, animals and other resources which have been critical to their survival in this desert region. Once the largest pueblo in the area with more than 3000 people, they currently have just under 500 members. The Pueblo of Sandia owns and operates several thriving enterprises to help create a broad economic base to ensure its financial future as a self-reliant Tribe. The Pueblo of Sandia employs over 2,000 residents of the Albuquerque area including both Indians and Non-Indians. In addition, the Pueblo makes a significant contribution to the state economy in the way of salaries, goods and services purchased. sandiapueblo.nsn.us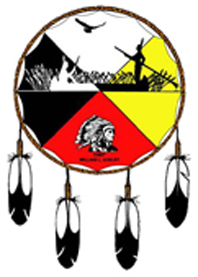 Sokaogon Chippewa Community, Mole Lake Band
The Sokaogon (Mole Lake) Chippewa Community is located in Northeastern Wisconsin. It enjoys three beautiful lakes either on or adjacent to the small reservation: Mole Lake, Bishop Lake and Rice Lake, which lies at the headwaters of the Wolf River. The Mole Lake area boasts hundreds of miles of snowmobile trails, hiking and mountain biking trails, ATV/UTV trails, and cross-country ski trails. There are over 800 lakes, 82 trout streams and 400,000 acres of public wilderness land teeming with wildlife in the vicinity. If you are looking for bald eagles, they are easy to spot soaring above Mole Lake and nearby lakes and streams. The Mole Lake Minnows and More provides outdoor gear and a place for sportsmen and women to gather. The Sokaogon Chippewa Community host two annual pow-wow's each year. The Annual T.R.A.I.L.S. Youth Pow-Wow is held every March and the Annual "Ode-imini-giizis" Strawberry Moon Pow-Wow is held every June. The Sokaogon Chippewa Cenex gas station has a wide variety of products. The Mole Lake Casino Lodge & Conference Center offers 75 spacious rooms, slot machines, table games, bingo, live entertainment, dancing, a full-service Conference Center, and dining in Cafe Manoomin that features various specials, including a wild rice soup every day. www.sokaogonchippewa.com
Utah Office of Tourism, Film & Global Branding
travel.utah.gov
September 2018
---
Blossom Sustainable Development, Shinecock Indian Nation
www.blossomsd.org
Nisqually Indian Tribe
www.nisqually-nsn.gov

August 2018
---
Alaska Native Heritage Center
www.alaskanative.net
Center Pole, The Crow Indian Reservation
www.thecenterpole.org
Detours Native America
https://detoursamericanwest.com/detours-native-america/
Luxe Pricing
www.luxepricing.com
MacLeod Farley & Associates
www.macfar.ca
Menominee Indian Tribe of Wisconsin
www.menominee-nsn.gov 
Mississippi Band of Choctaw Indians
www.choctaw.org
Tribal Solutions Group
www.tribalsolutionsgroup.com
Visit Albuquerque
www.visitalbuquerque.org
July 2018
---
BHW1 Advertising
bhw1.com/tribalgaming
Citizen Potawatomi Nation
www.potawatomi.org
Coyote Valley Band of Pomo Indians
coyotevalleytribe.org
Jilkaat Kwaan Cultural Tours
www.visithaines.com
San Manuel Band of Mission Indians
www.sanmanuel-nsn.gov
June 2018
---
Lac du Flambeau Business Development Corporation
www.ldftribe.com
Southeast Tourism Society
southeasttourism.org
Tribal Business Journal
tribalbusinessjournal.com
April 2018
---
American Indian Resource Center, Inc.
aircinc.org
Florida Governor's Council on Indian Affairs, Inc
www.fgcia.org
March 2018
---
City of Gallup Tourism
galluprealtrue.com
Niagara Falls National Heritage Area, Inc.
www.discoverniagara.org
February 2018
---
Standing Rock Sioux Tribe
www.standingrock.org
Tourism Cares
www.tourismcares.org
January 2018
---
The Cascade Loop
www.cascadeloop.com
Hyatt Regency Tamaya
www.hyatt.com/en-US/hotel/new-mexico/hyatt-regency-tamaya-resort-and-spa/tamay
TDX St. Paul Island Tour Alaska
www.stpaulislandtour.com.