O me'a"kwa: Welcome to AITC 2020
(I'm going to travel over there, Northern Paiute)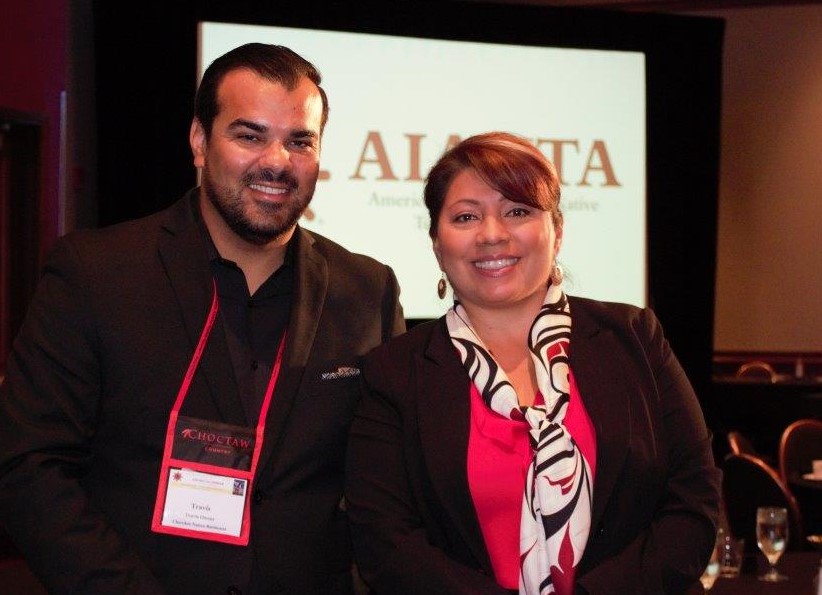 Dear AIANTA members, friends and partners–
It's hard to believe we're just days away from our 22nd Annual American Indian Tourism Conference, which begins on September 14.
This year has been such a whirlwind with so many changes, so I'm excited for the chance to catch up with you all at our first-ever virtual AITC.
I'm so proud of our AIANTA Board of Directors and the AIANTA staff, who have thoughtfully curated the content at this year's conference, from the initial plan to produce a virtual event, to our final event planning meetings this week, which continue to focus on how we can best provide the information and tools our attendees want and need.
I'd also like to extend a warm thank you to our indigenous tourism constituents who have taken the time to speak with us about the state of tourism in their tribal lands and tribal tourism enterprises.
As you know, tourism is a strong path to economic success in good times and even more important in times of crisis. It is important for tribal communities to start planning now for how they choose to address their potential visitors.
Even tribal nations and indigenous communities who aren't ready for visitors yet should already be having conversations about how they plan to market to visitors when their tribal lands do re-open.
Which is why we at AIANTA are working so hard to get the content at this year's AITC just right. The conference features an all-star list of keynote speakers, powerful educational sessions and networking opportunities that allow us all to share information, best practices and challenges specific to our communities.
With the added bonus of free registration for all tourism professionals, this year's American Indian Tourism Conference may be one of the best we've ever hosted.
I hope to see you online or in person soon!
Secure your free registration now
Boneedwa
(See you later, Northern Paiute)
Sherry L. Rupert, Chief Executive Officer
American Indian Alaska Native Tourism Association
PS: I'd also like to extend a warm welcome to Bianca Mitchell, our new Education Manager. Bianca, a tribal member from the Pueblo of Acoma (New Mexico), has an extensive background in events management, donor development, communications and marketing. She's jumped right in to our conference planning and we hope you take an opportunity to say hello in the coming weeks.