Practical Tips for Navigating Tourism Operations During the COVID-19 Pandemic
By Seleni Matus and Talia Salem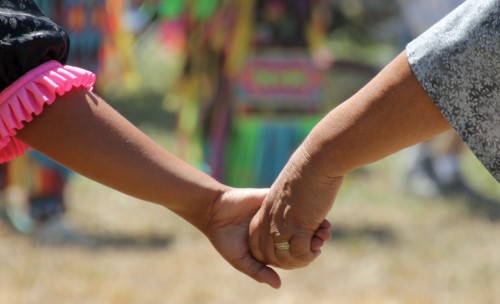 The tourism industry has been disproportionately affected by the coronavirus pandemic. This virus has threatened lives, livelihoods, and ways of living. It also brought tourism and its contributions to a grinding halt as casinos, restaurants, iconic attractions and cruises shut down.
As tribes plan to reopen, it is important that they consider the shifting trends in consumer sentiment about travel and travelers new perceptions of health and safety.
After being stuck at home, locals and travelers are keen to get out of the house and safely explore tourism destinations, even as the pandemic rages on. While this disease poses significant challenges to the tourism industry, tourism businesses and destinations are adapting to a New Normal and those that manage through this difficult period will emerge more resilient.
This period offers a unique opportunity for tribes to re-imagine the future of tourism and put residents at the epicenter of the recovery process. Here are a few steps that destinations and businesses in Indian Country can take to assure consumer confidence and bolster tourism.
5 Tips for Destination Resilience
Recovery Starts with Residents: The re-opening of restaurants and attractions will primarily be driven by local residents in the short term. Residents will be able to test new operational procedures and tourism products. Tribes will need to ensure that they have a good pulse on the community's readiness to reopen for tourism.
Clear, Industry Standards: The safety of residents, tourism workers and visitors is of major importance. Tribes must work very closely with health officials and local businesses to develop, communicate and enforce health and safety protocols for all key aspects of the traveler's experience. Consumer confidence is the new currency and tribes will need to be able to demonstrate how they are keeping travelers and residents safe and healthy. A wide range of protocols exist, such as the U.S. Travel Association's Industry Guidance, which tribes can use as a starting point.
Trusted Information for Travelers: Tribes need to work closely with their business partners to ensure widespread communication of local regulations and health and safety protocols. Travel advisories containing up to date information about what is open and what to expect in the destination should be posted and regularly updated, across all channels. It is important to keep in mind that visitors are coming from outside of your area and may be living under different local regulations and guidelines.
Technology & Capacity Building: Tribes may consider leveraging technology to help tribal entrepreneurs and businesses adapt to the New Normal. For instance, artisans can take their products online and cultural centers and museums can offer virtual tourism experiences. This presents an opportunity to provide community-based training, guidelines and equipment for tribal entrepreneurs and businesses.
The New Target Market: Tribal nations should revisit which travelers they are targeting with their marketing as traveler intent has changed. In their most recent survey of travel sentiment, tourism research firm Longwoods International found that 48 percent of U.S. travelers are planning a first post-pandemic trip over the next six weeks. Survey respondents indicated they are mostly keeping their travel within 200 miles from their home base. Therefore, the most immediate opportunities lie with travelers located in regional drive markets and those visiting friends and family.
You can learn more about tourism resilience in the face of COVID-19 as part of the online Cultural Heritage Tourism Certificate Program offered this fall. A partnership between AIANTA and the George Washington University, this six-course program held October 5 – November 22, 2020, is designed to assist tribal tourism professionals in gaining the skills they need to develop and enhance their tribal tourism programming and businesses.
Authors: Seleni Matus is Executive Director of the International Institute of Tourism Studies and instructor of Tourism Resilience for the Cultural Heritage Tourism Certificate Program. Talia Salem is the Principal of the boutique tourism consulting firm, The Urban Nomad, and instructor of Tourism Marketing for the Cultural Heritage Tourism Certificate Program.