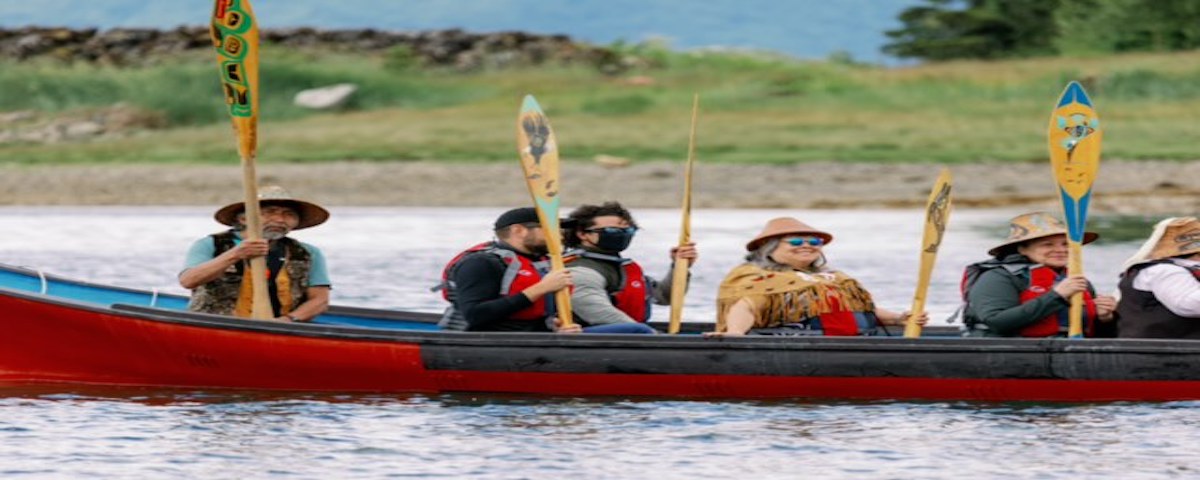 SDSU/AIANTA Information Session on Certificate in Cultural Tourism & Tribal Enterprises
SDSU/AIANTA Information Session on Certificate in Cultural Tourism & Tribal Enterprises
Monday, December 6; 10 a.m. MST
In partnership with San Diego State University (SDSU) and the L. Robert Payne School of Hospitality and Tourism Management, AIANTA is offering the online Certificate in Cultural Tourism and Tribal Enterprises ("CTTE"). The for-credit certificate, taught by Eric S. Trevan, Ph.D. (Match-E-Be-Nash-She-Wish Band of Pottawatomi Indians, Gun Lake Tribe), brings together academic and industry experts who will provide tools to help Native tourism planners develop tribally specific tourism strategies that sustain a balance between tribal cultural environments, economic development, tourism promotion and recreational use. Students will learn global best practices in the effective organization of Native cultural sites, recreation and tourism programs and leisure-related tribal businesses, including tribal gaming, hospitality operations and sacred sites.
Eric S Trevan, Ph.D, Assistant Professor, College of Humanities, Arts, Behavioral and Social Sciences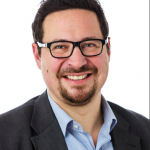 Dr. Trevan is an Assistant Professor at California State University San Marcos and just ended his position of Visiting Scholar of Innovation, Business and Economic Policy for Tribal Nations and transitioning as a Member of the Faculty (Tenure-Track) in the MPA program at The Evergreen State College. In 2020, he was awarded the prestigious two (2) year Community Development Society Executive Leadership Fellowship for community development research. He is an Economist who specializes in local and tribal economies and economic policy. He earned his Ph.D. at Arizona State University Watts College of Public Solutions, Community Resources and Development (Local and Tribal Economies), Master's Degree in Administration (Public Administration) from Central Michigan University, and Bachelor's Degree in Public Administration/Economics from Western Michigan University. He is a Tribal citizen of the Match-E-Be-Nash-She-Wish Band of Pottawatomi Indians, Gun Lake Tribe. Currently, he serves on the Board of Directors of Northern Initiatives (CDFI), Noo-Kayet Development Corporation (Port Gamble S'Klallam Tribe), Cheyenne and Arapaho Business Development Corporation (Cheyenne and Arapaho Tribes), President of a new AI market analytics company aLocal Solutions, as well as Policy Advisor to the Treasury Tribal Advisory Committee/US Department of Treasury. He previously served as the inaugural Chairman of Gun Lake Investments.
Dr. Kate Spilde, Professor and Endowed Chair, San Diego State University

Dr. Kate Spilde is Professor of Hospitality and Tourism Management at San Diego State University and a leading authority on tribal economic development, hospitality and tourism. With a Ph.D. in cultural anthropology and an MBA in entrepreneurial management, Kate has worked on public policy and tribal governance in several positions, including Policy Analyst for the National Gambling Impact Study Commission, Director of Research at the National Indian Gaming Association, Sr. Research Associate at Harvard's Kennedy School of Government and Executive Director of the Center for California Native Nations at the University of California in Riverside (UCR). Kate has served as Endowed Chair of the Sycuan Institute on Tribal Gaming at San Diego State University since 2008, where she designed and still teaches all five courses leading to the nation's only Bachelor of Science degree in Tribal Casino Operations Management. An award-winning teacher and scholar, Kate has published more than 50 academic articles and has worked with tribal, state, federal and foreign governments on economic development and gaming for more than 20 years. 
Bianca Mitchell (Pueblo of Acoma), Education Manager, AIANTA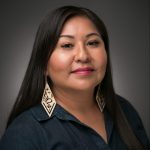 With an extensive background in events management, donor development, communications and marketing, Bianca brings years of experience to AIANTA. In her role as the Education Manager, she will identify, develop, implement, market and promote technical assistance and training programs, webinars and certificate programming. Bianca's goal is to assist in growing and enhancing the program model for and with AIANTA.