Town Hall: Sharing Stories: Native American Artists and the Creative Economy
December 13, 2022; 10:00 a.m. – 11:30 a.m. (Mountain)

Native American arts, including visual arts, music, theatre, dance, literature and beyond, are among the most promising ways to expand tourism and the economic success of rural and urban Native communities. Historically underestimated, Native Artists play a pivotal role in building economies, generating tourism assets and simultaneously preserving cultural heritage.
Native arts resources are evolving nationwide and in recognition of the growing interest in linking arts with tourism, AIANTA has launched a new initiative with the support on the National Endowment for the Arts. AIANTA will be identifying resources, conducting training, and raising the awareness of the possibilities for Native arts in promoting tourism.
Join us as we explore the diversity and the promise of the role the arts play in tourism and cultural and economic development. Hear from arts leaders representing some of the best tribal and Native arts programs led by American Indian, Alaska Native and Hawaiian communities.
Photos: Jamestown S'Klallam Native Expressions, Qualla Arts & Crafts, Red Cloud Indian School
Remarks by
CREATING A TRIBAL ARTS PROGRAM:
Krystan Moser, Senior Manager, Collections and Exhibits, Cherokee Nation and Donna Tinnin, Cultural Resources Planning and Development Manager, Cherokee Nation
ARTIST COOPERATIVES & GALLERIES
Vicki A. Cruz, Qualla Arts and Crafts Manager, Eastern Band of Cherokee
ARTIST REGISTRIES & CLASSES
Sherrole Benton, Arts Program Supervisor, Oneida Nation
ART EXHIBITIONS AND CLASSES FOR ARTISTS
Cris Velarde (Santa Clara Pueblo/ Jicarilla Apache) Cultural Arts Specialist
POW WOWS AND FESTIVALS
Randy'L Teton, Public Affairs Manager, Shoshone-Bannock Tribe
ARTWALKS & STUDIO TOURS
Deannethia Long, Interim General Manager, Moenkopi Developers Corporation 
PERFORMING ARTS
Vicky Holt Takamine, Executive Director, PA'I Arts and Culture Center
PARTNERSHIPS WITH NATIONAL PARKS
Debby Smith, Interpretive Ranger, Glacier National Park
SUPPORTING SMALL BUSINESSES
Dave Kimelberg ( Seneca) Owner, K Gallery
Moderators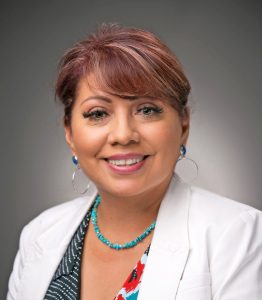 Sherry L. Rupert,
(Paiute/Washoe), AIANTA Chief Executive Officer
Sherry L. Rupert has nearly two decades of executive-level experience managing and promoting Native American tourism. Since joining AIANTA as CEO in 2019, she has spearheaded several initiatives, including the organization's new Tribal Agritourism program and the Tribal Arts and Culture initiative. As CEO of the only national association dedicated to indigenous tourism, she is the leading voice when it comes to advocating for travel and tourism as a significant economic driver in tribal nations.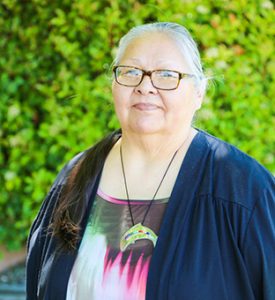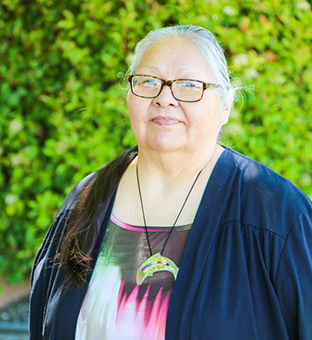 Gail E. Chehak, (Klamath), Tribal Relations and Outreach Manager, AIANTA
Gail is AIANTA's Tribal Relations & Outreach Manager working to cultivate partnerships and support. Gail has worked the National Congress of American Indians, Columbia River Inter-Tribal Fish Commission and Affiliated Tribes of Northwest Indians, where she co-authored Native Peoples of the NW: A Traveler's Guide to Land, Art & Culture. She has served as Assistant Manager of the Indian Craft Shop at the Department of Interior and Executive Director of Indian Art Northwest and Indian Arts and Crafts Association.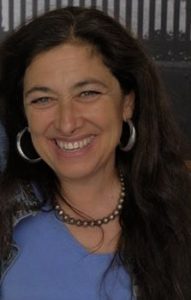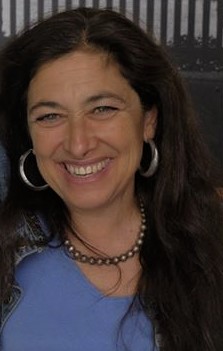 Melanie  LaBorwit, Native Arts and Culture Coordinator, AIANTA
Melanie comes to AIANTA with over 30 years of experience working with museums and developing public sector programs celebrating regional traditional heritage and culture. She is working to grow partnerships with Native American artists and regional museums, galleries and cultural centers to raise visibility and access for cultural tribal resources. She will work to empower Native American artists and develop their markets and elevate awareness of the role that Native arts play in regional economic development as a vibrant part of the present and future of tribal communities.