Travel Industry Publications You Should Be Reading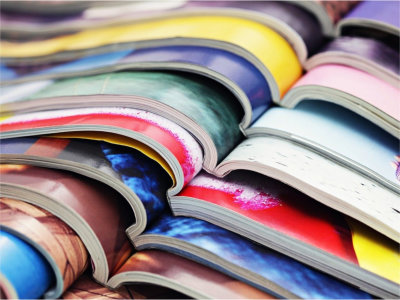 For Native-American, Alaska Native and Native Hawaiian marketers looking to extend awareness of their tourism products through articles in the "press," the best first step is to take stock of what's out there. 
Keeping abreast of tourism trends–by following what writers are covering–is a great way to develop your own media pitches. The best tip, find writers you like, who are covering topics that align well with what you are offering. Reaching out to these writers can often net more results than you expect. 
Best of all, be a resource.
If you know Indigenous People's Day, Native American History Month, Thanksgiving or any other local holiday with potential Indigenous ties is coming up, prepare a list of possible contacts/topics of interest for your targeted media professional.
Don't just pitch yourself, but offer other tips that might be helpful for writers who may be thinking of crafting a story  The outreach may not pay off for you in the short term, but media will remember your offer to assist.
Which publications are we following? Check them out below.
Consumer Travel Publications
These are publications that are meant to inspire consumer travel. With topics ranging from the world's most luxurious hotels to best tips for staying in a Navajo hogan, the below publications are the cream of the crop when it comes to providing travel inspiration.
Travel + Leisure
Travel + Leisure (or T+L), long considered the leader in travel publishing, continues to inspire global travel dreams. With nearly 5 million readers, it has a broad audience of inspired, educated readers. Articles about indigenous tourism do exist on the site, but they are limited in scope.
Condé Nast Traveler
Condé Nast Traveler is T+L's largest competitor and features a wide range of travel reviews, tips, guides and news. Recent indigenous coverage includes this article on Indigenous hikers. 
National Geographic Traveler
The self-proclaimed "world's most widely read travel magazine," National Geographic Traveler taps into National Geographic's huge database of images created for an adventure-loving audience, making this a popular read for all travel, photography and outdoor enthusiasts. Since Nat Geo keeps all content across all publications in one main portal, travel content, especially articles about indigenous destinations, can get lost in the larger network of stories. If artisans are part of your tourism marketing campaign, check out How Indigenous People are Building Solidarity.
Matador Network
Relative newcomer to the travel publishing game, Matador Network has some eight million unique monthly visitors to its website, which includes endless travel resources such as articles on food and drink, entertainment and especially culture. Speaking of culture, check out their article, Visiting indigenous communities is a delicate balance of respect and education featuring an interview with AIANTA CEO Sherry L. Rupert.
AFAR
AFAR, like Matador Network, is a relative newcomer to travel publishing. It was founded in 2009, after students Greg Sullivan and Joseph Diaz took a six-week trip to India. The site lets you search for inspiration by entering your destination of choice. Awesome, right? While you're there, take a look at Why You Should Visit Indian Country featuring a word by our CEO Sherry L. Rupert.
Lonely Planet
Tony and Maureen Wheeler stapled their first travel guidebook, Across Asian on the Cheap, together in 1973. After publishing multiple guidebooks, Lonely Planet's website went live for the first time in 1995. Since then, Lonely Planet has been providing travelers with informing and inspiring content for print and digital from experts who visit every destination. While you're there, check out their story 8 places to honor Native American Heritage in the US.  
Travel Trade Publications
The below travel publications are the ones that are in the business of reporting the "trade" side of tourism. What are tour operators selling? What requests are popular with travel agents? What are the top trends in the cruise industry?
If you are looking to expand your tour offerings or looking for a deeper understanding of the travel industry as a whole, be sure to sign up for one or two of the below.
Skift
Skift, which leans somewhere between a "trade" publication and a "business" publication, is tops when it comes to original content. In particular, they back up their stories with original research, which makes them worth the subscription fee. (You can read three articles per month before you need to pay.) Check out their Destination Storytelling 2020: A Guide to Telling Great Stories, to see why they excel.
Travel Weekly
Considered the travel industry "newspaper," Travel Weekly is hands-down the most read publication by sellers of travel. Featuring both a weekly print publication and a robust web presence, this is the tourism industry mainstay. Check out Jeri Clausing's article, The Comeback Trail about Indigenous tourism, to see why you should be following this publication.
Travel Weekly (UK)
Incidentally, there is a Travel Weekly in the United Kingdom as well, but these two weekly publications are not at all related. For Indigenous coverage, here's a recent piece on the Indigenous culture and history of Canada. If you're looking to attract UK travelers, this one may be worth following, otherwise, stick with others on this list.
TravelPulse
Once the top competitor to Travel Weekly, TravelPulse has recently become a sister publication (both under the Northstar brand). TravelPulse produces a large of amount of daily content, much of it driven by interesting press releases, so a creative publicist can usually find some success in pitching distinctive stories.
TravelPulse also has a Canada site, which was launched by AIANTA's Marketing & PR Manager Monica Poling. Check out her article From Igloo Building to Drum Rhythms: Canadian Aboriginal Experiences, which she wrote just before joining AIANTA.
TravelAge West
Another member of the Northstar family, TravelAge West (the last remaining in what used to be a series of regional publications), focuses on the travel interests of Western travelers, who are known to be more adventurous and spend more money than their eastern and midwestern counterparts. Here's a piece on Alaska-Native destination Icy Strait Point, but note that it is seven years old, and the destination has changed considerably since the piece was written.
If you're interested in learning more about working with the media, TravelAge West Vice President, Publisher/Editor-in-Chief Kenneth Shapiro is a featured speaker at Go International in 2021 and will be offering many excellent tips for crafting a publicity plan.
Courier
Exclusive to the group travel and packaged tour industry, Courier is the association magazine for the National Tour Association (NTA). There are lots of amazing editorial gems here. For travel pros interested in expanding their group tour business, be sure to check out editor Bob Rouse's piece on the formula for packaged travel.
A handful of smaller, indie travel trade pubs include:
e-Turbo News
With a generous press release publishing schedule, there's a pretty good chance your well-crafted release will get picked up by this site. Check out a recent post on AIANTA CEO Sherry L. Rupert being appointed to the National Marine Sanctuary Business Advisory Council. 
Insider Travel Report
This site tends to lean towards cruise industry news, but tours also play a part of the editorial mix. Here's a piece on Intrepid Travel launching new tours, including one that shares a meal with a Navajo family. You probably won't get more than halfway down the article before being annoyed by the incessant "sign up for our newsletter" pop ups, which could make the site a hard pass for a regular reading schedule.
Native American Publications & Websites
Native News Online
Native News Online, which recently celebrated its tenth anniversary, is dedicated to providing trustworthy news to change the narrative about Indian Country. Visit their website for any and all newsworthy updates in Indian Country including plenty of travel industry news.
Tribal Business News
With less than a year under its belt, Tribal Business News (a sister site to Native News Online) is delivering an amazing line up of in-depth stories and analyses on all aspects of Native business and economic development. We especially love that they feature their own tourism-as-an-economic-driver section. Check out this recent story about Crow Entrepreneur Olivia Rose Williamson, who is finding success after developing an Airbnb Online Experience entitled Custer's Last Stand and this piece, Tribal cultural tourism pros to share industry expertise by staff writer Tamara Ikenberg.'
Native Business
Gary and Carmen Davis launched Native Business to "promote and advance Native American business, entrepreneurship, and economic development." There are 10 digital magazines per year as well as regular online content. The site features plenty of tourism and hospitality news, especially casino happenings, but also plenty of cultural heritage tourism stories, like this piece on Cherokee Nation being recognized as 2020 destination of the year.
Indian Country Today
The strong editorial focus at Indian Country Today make this a news site worth following. Tourism isn't necessarily a top editorial priority, but you can find plenty of inspiration in the site's Culture section.
Cherokee One Feather
There are too many regional and tribe-specific publications to mention all of them here, but a special nod goes to Cherokee One Feather, which covers all Cherokee news. Be sure to read editor Robert Jumper's eloquent editorial on the importance of tourism.
Native America Calling
Neither a travel site, nor a publication, the online radio program Native America Calling is worth following for its rich coverage of diverse topics of interest to Native American communities, including hospitality and tourism. Tune in to their recent (on-demand) program, "The Native tourism outlook," hosted by Tara Gatewood.
Native American Journalist Association
If you're looking to expand your media presence, also be sure to check out (and join) the Native American Journalist Association to expand your media relations networking efforts.
There are probably too many great travel blogs to even make starting a list worthwhile, but here are just a very few that have big audiences and are worth watching for trends and other topics of interest.
Legal Nomads 
Written by Jodi Ettenburg, Legal Nomads is a travel blog as seen through the lens of food. Legal Nomads was born from what was originally supposed to be a year sabbatical from practicing law and turned into a travel blog featured in the New York Times, CNN, National Geographic and more.
Uncornered Market
Husband and wife team, Dan Noll and Audrey Scott are the masterminds behind Uncornered Market. Not only do they write about their travel experiences, and they have many, but they are focused on helping companies develop sustainable and community-driven products based on their experiences. They are all about traveling sustainably and self-growth through travel. "Travel Deep, Travel Wide," they say.
Wandering Earl
Wandering Earl is written by a man named Derek Baron, middle name Earl. Derek began his travel blogging career in 2009, after ten years of literal, non-stop travel. His plan wasn't to be a vagabonding nomad, but after his first adventure, he was hooked. Derek's blog is meant to prove that long-term travel is not a crazy fantasy, but a realistic lifestyle option instead.
The Points Guy
What started as a points-and-miles blog by founder and CEO Brian Kelly has evolved into a lifestyle media brand. The Points Guy publishes hands-on advice to help readers maximize their travel experiences.