Request for Proposal: AIANTA Seeks a Photographer for Native American Tourism Artist Portraits and Images of Artwork
Project Name or Description
NEA Native American Artists and their work photography project.
Company Name
American Indian Alaska Native Tourism Association, Inc. (AIANTA)
Address
2401 – 12th Street NW, Albuquerque, NM 87104
Project Goals and Scope of Services
As part of the implementation of the NEA grant to provide, technical assistance for the arts, AIANTA will be providing opportunities for artists to obtain a professional portrait and images of their work for their portfolio.
AIANTA, with the support of the National Endowment for the Arts, is seeking the services of an experienced photographer to build marketing content for participating artists at the Business of Art workshop, exhibitors and demonstrators – held at the American Indian Tourism Conference. This will include portraits for each of the participants as well as documenting at least two images of their artwork.
The contracted photographer(s) will develop professional photographs to market artists and their work and for inclusion on NativeAmerica.travel and other marketing opportunities to promote products and experiences directly to the consumer/visitor market. Each artist will also be provided with a digital file so that they may use the images in sharing their work with their own markets, locally and online. For each participating artist, at least two examples of their work will be prepared for promotions and/or on NativeAmerica.travel.
AIANTA will provide a roster of artists to photograph and a space for photographing the artists and their work for two days. The photographer will be responsible for their own travel and lodging for one night.
Background
AIANTA is the only organization specifically dedicated to advancing Indian Country tourism across the United States.
AIANTA works to build the support structures and resources for tribes to develop, grow and enhance their tribal tourism programming and product. Critical to this effort, AIANTA built support across Indian Country and the greater tourism industry to ensure the passage of the Native American Tourism Improving Visitor Experience (NATIVE) Act of 2016. Further, AIANTA has continued the effort by amplifying tribal voice nationally as the U.S. Congress provided appropriations for implementation of the NATIVE Act in FY 2018 and FY 2019. In 2019, AIANTA was designated as a coordinating partner and charged with fulfillment of Section 4353(d) of the Act. Under Section 4353 (d) of the NATIVE Act, AIANTA is to identify areas where technical assistance is needed and to coordinate the delivery of technical assistance. This project is an integral first step in implementation of Section 4353(d) of the Act.
Since inception, AIANTA has provided technical assistance and training to over 4,000 tribal tourism professionals. Along with the training-based approach to our work, we have successfully marketed Indian Country to the domestic and international visitor markets with over 436 million earned media impressions. Most significantly, according to survey data collected by the U.S. Department of Commerce, Indian Country has experienced a 180% increase in international visitors from 2007 (when AIANTA began marketing Indian Country in the international market place) to 2018.
Our mission is to define, introduce, grow and sustain American Indian, Alaska Native and Native Hawaiian tourism that honors traditions and values. For more information about our work and programs, please visit our websites at AIANTA.org and NativeAmerica.travel.
Timeline
Project Timeline: Photographs will be taken on two days of the American Indian Tourism Conference, October 25-26, 2022, contractor will take photographs for artist profiles and artwork for approximately 30 individual artists who will be able to use the images to promote their work.
Completed by:  All projects must be completed by December 31, 2022. All participating artists will have received a digital file containing their profile pictures and artwork photographs.
Reporting Requirements/ Final Report: In the report, contractor will present a copy of all images with a roster of participating artists and the number of images taken for each. The project/final report must be completed by December 31, 2022
Eligibility
Must be available October 25-26, 2022, at the American Indian Tourism Conference at Rincon Harrah's Resort in Funner, CA which will be held on October 24-27, 2022.
Selection Criteria

The National Endowment for the Arts/AIANTA NATIVE Act grant program is a new initiative designed to advance the intent and purpose of the NATIVE Act through supporting and investing in efforts to enhance and integrate cultural tourism/cultural recreation to empower Native American communities and to advance the National Travel and Tourism Strategy. Native arts are integral to cultural tourism development, success, and sustainability, as exhibitions, art markets and demonstrations help drive sales of art and site visitation.  We are looking for proposals that demonstrate the ability and capacity to implement this project through staff expertise and overall capacity.
Proposals will be reviewed based on the following criteria:
The photographer is skilled and experienced in photographing portraits.
The photographer has worked with documented artwork before and created high resolution images ready for publication.
The photographer has worked with traditional artists in the Native American community.
The photographer(s) has the capacity to implement the proposal. For example, special lighting, props, etc.
Proposal Content
Name of Applicant:
Website (if applicable):
Email Address:
Physical Address:
Mailing Address:
Phone Number:
Application Submitted by:
Tribal Enterprise, Tribally led 501(c)(3), PL 658 Nonprofit Status, Native-owned business, Business:     
Proposal Information
Project/Program Narrative/Examples of your work (Up to two pages, 12-point font, single space)
Bios (1-2 paragraphs per bio)
Anticipated Selection Schedule
9/26/22          RFP issued
10/7/22          Deadline to submit proposals to AIANTA via email to arichardson@aianta.org
10/10/22        Contract awarded
10/24/22        Project initiated
Time and Place of Submission of Proposals
The RFP will be posted on our website, AIANTA.org on September 26, 2022. Respondents to this RFP are asked to submit their proposal via email to arichardson@aianta.org. Responses must be received no later than October 7, 2022, 5 pm (MDT). Responses should be clearly marked with the submitting party's name in the re: line and emailed to the contact person as listed above.
.
Bureau of Indian Affairs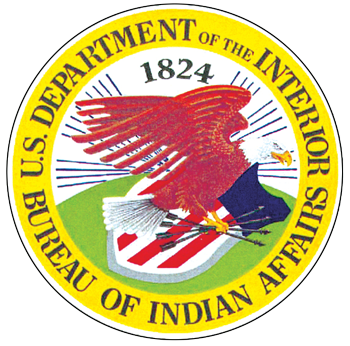 Juan Bautista de Anza National Historic Trail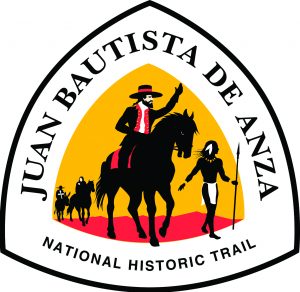 Native American Agriculture Fund

Lewis & Clark National Historic Trail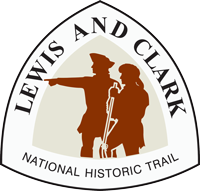 Bureau of Land Management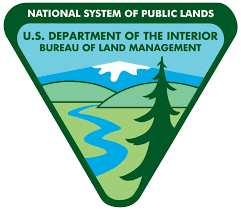 National Endowment of the Arts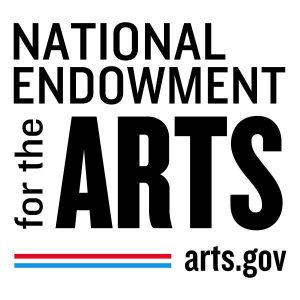 National Park Service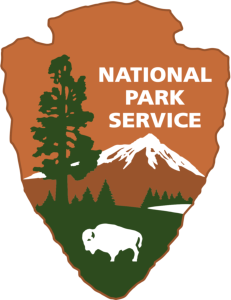 United States Forest Service