Photo Credit: Above Lewis & Clark.org; Below: Nez Perce Canoe Camp, NPS 
Voices Along the Lewis & Clark Trail
Webinar: Voices Along the Lewis & Clark Trail
More than 200 years ago, Captain Merriweather Lewis and Second Lieutenant William Clark set out on a three-year journey to map the western portion of the United States and to expand trade with Indian tribes along the route. In 1999-2006, the National Park Service conducted an unprecedented outreach effort to involve tribes in Lewis & Clark Bicentennial Commemoration and to incorporate their stories into this historic event. The program culminated in presentations from more than 400 Native storytellers, artists, musicians, historians, scholars and leaders in the Tent of Many Voices.
Now, 20 years later, the National Park Service has partnered with AIANTA to build on this success and continue to identify places where travelers can explore the history, heritage and cultures of the tribes along the Trail.
During this webinar, celebrated Nez Perce culture bearers Otis Halfmoon and Allen Pinkham will share some of the tribal perspectives of the Bicentennial and how the commemoration continues to drive collaboration and conversations. They will discuss how they have interpreted tribal stories to the public and the importance of participating in and presenting tribal voices in the retelling of history and how this can help drive economic growth through cultural heritage tourism.
Otis Halfmoon (Nez Perce), Retired National Park Service and Pow Wow Master of Ceremonies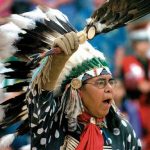 Otis Halfmoon retired from the National Park Service after a distinguished career as an interpreter and manager at such sites as the Big Hole National Battlefield, Bear Paw Battlefield, Nez Perce National Historical Park and as a tribal liaison for the Lewis & Clark National Historic Trail and the National Trails Intermountain Region. A citizen of the Nez Perce Tribe, Otis, whose traditional name is Pahkatos Owyeen, Five Wounds, was raised in his homelands. Otis' father taught him the stories and traditions of the land and his people, but as a teenager visiting the park and listening to non-native interpreters, he quick realized the stories being told were not the ones he learned from his father. Otis knew then he wanted to work for the Park Service. "I saw working for NPS as an opportunity to tell the untold stories that were not in history books." Otis received his BA from Washington State University. He remains a sought after Master of Ceremonies for pow wows and gatherings.
Allen Pinkham, Sr. (Nez Perce), Historian and Storyteller, Former Chairman of the Nez Perce Tribe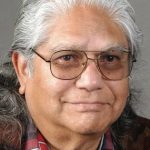 Tribal historian and storyteller, Allen Pinkham, is Nez Perce (Nimiipuu) and the great great grandnephew of Chief Joseph. He co-authored Lewis and Clark Among the Nez Perce: Strangers in the Land of the Nimiipuu, with Steven Evans. In addition to serving as the Chairman of the Circle of Tribal Advisors for the Lewis and Clark Bicentennial, Allen has served as Chairman of the Nez Perce Tribe, President of Affiliated Tribes of Northwest Indians and Vice-President of the National Congress of American Indians. He has also served on the National Museum of the American Indian Board of Trustees, as Chairman of the Chief Joseph Foundation; and Chairman of the Cultural Committee of the Wisdom Keepers. He shares his stories of creation, coyote and monsters with visitors touring his country.
Dan Wiley, Senior Leader, Resources Stewardship with Lewis & Clark National Historic Trail, NPS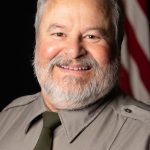 Dan is the Chief of Resources Stewardship with the Lewis and Clark National Historic Trail, National Park Service. Dan holds a Bachelor of Science in Natural Resources Wildlife Management with graduate work in Plant and Animal Ecology. Dan taught Alternative Energy at the college level and was a private landscaping/habitat consultant, before working up through Nebraska's Natural Resources Districts ranks to General Manager. Dan has 18+ years with the National Park Service–the last 13 years have been with Lewis and Clark National Historic Trail.
Sherrie Bowman (Laguna Pueblo), Education Support Specialist, AIANTA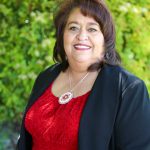 Sherrie L. Bowman, AIANTA's Education Support Specialist organizes the association's educational events including Go International and the American Indian Tourism Conference, which includes the annual Silent Auction. She also administers the AIANTA Scholarship Program, which provides bi-annual scholarships to Native American students interested in pursuing a career in tourism or hospitality. Formerly AIANTA's Office and Administrative Manager, Sherrie has been with AIANTA for more than ten years, and is the association's longest-serving employee.
A tribal member from the Pueblo of Laguna, New Mexico, Sherrie comes to AIANTA with more than 26 years of experience in hospitality, tourism and meeting and event planning. Sherrie has an associate of applied science degree is hospitality & tourism and an associate degree in liberal arts.