Webinar: Developing Culinary Tourism in Rural Communities with a Focus on Healthy Foods
Webinar: Developing Culinary Tourism in Rural Communities with a Focus on Healthy Foods
June 7, 2022; 10 a.m. (Mountain)
Setting up a coffee shop in a rural community is a risk, but luckily some Native entrepreneurs are willing to take that chance. Next Evolution Coffee Shop is not your ordinary coffee shop. The Schurz, Nevada shop was created not only set up to provide a local gathering place, but the foods and drinks they provide promote a healthy lifestyle while breaking down barriers on the Walker River Paiute tribal community. The plant-based coffee shop, owned by tribal citizen Andrea Martinez, features organic juices, smoothies, salads, sandwiches, wraps and much more. While the shop was created with the needs of the community in mind, its key location on Highway 95, means travelers between Reno and Las Vegas also have the opportunity to enjoy a cup of coffee and a healthy snack while learning more about the Walker River Paiute tribal community. In this webinar, learn how Next Evolution Coffee incorporates Indigenous learnings and a people-over-profit philosophy in its business model.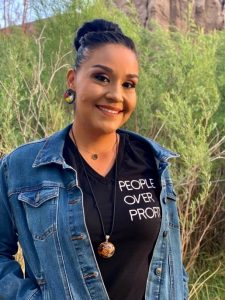 Andrea Martinez, Owner of Next Evolution Coffee Shop
Andrea Martinez (Walker River Paiute Tribe) is the founder and owner of Next Evolution Coffee Shop in Schurz, Nevada. She created the shop for the health and wellness of the Agai Dicutta Numu (trout eater people) and those who reside in the community. Ultimately, she wants to break down barriers in her community to help promote healing. Next Evolution was born from her own healing journey, which she wants to share with others.
Sherrie L. Bowman (Pueblo of Laguna), Education Support Specialist, AIANTA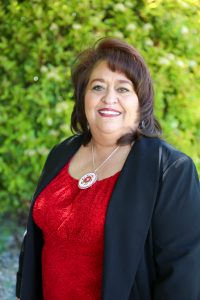 Sherrie organizes the association's educational events including Go International and the American Indian Tourism Conference, which includes the annual Silent Auction. She also administers the AIANTA Scholarship Program, which provides bi-annual scholarships to Native American students interested in pursuing a career in tourism, hospitality or related fields. Formerly AIANTA's Office and Administrative Manager, Sherrie has been with AIANTA for more than twelve years, and is the association's longest-serving employee.