Webinar: Funding Opportunities to Conserve and Restore Tribal Forestland
Webinar: Funding Opportunities to Conserve and Restore Tribal Forestland
January 17, 2023; 10 a.m. (Mountain)

A conversation with the USDA Forest Service and special guests about how the Community Forest and Open Space Conservation Program, Landscape Scale Restoration, and Recreation Economy for Rural Communities can be used as tools to conserve and restore forestland and cultural resources and in turn support Tribal tourism and recreation efforts.
The Community Forest and Open Space Conservation Program (Community Forest Program) of the Forest Service offers a unique opportunity for communities to acquire and conserve forests that provide public access and recreational opportunities, as well as, protect vital water supplies and wildlife habitat. The Landscape Scale Restoration Program promotes collaborative, restoration of priority forest landscapes. Join us as the USFS explains how these programs can help build tourism and recreation efforts in your area.
Thanks to the U.S. Forest Service for their support.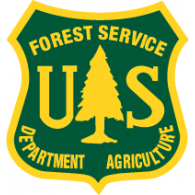 Speakers/Panelists
Margaret "Margee" Haines
Natural Resource Specialist,
Landowner
Assistance Team | USFS Washington, D.C. Headquarters
Margee Haines is a Natural Resource Specialist with the Landowner Assistance Team. In this capacity, she manages the Landscape Scale Restoration Program and supports large-landscape and cross-boundary work including policy analysis and communication. Previously she was the Southwestern Region's Cooperative Forestry Program Manager. She started with the Forest Service in 2003 with the Office of International Programs where she coordinated the Forest Service's program of cooperation with Mexico to promote sustainable forest management. Margee holds a Master of Science degree from the University of Michigan's School of Natural Resources and Environment. She spent two years as a Natural Resource Volunteer with the Peace Corps in Bolivia. In her free time, Margee enjoys spending time with her family.
Dan Goldeen
Natural Resource Specialist,

US Forest Service, State and Private Forestry
Dan 
j
oine
d the Landowner Assistance staff in October, 2020. Before this he served in the Peace Corps as an Agroforestry volunteer in The Gambia, le
d two Conservation Corps teams and two National Crews with the Student Conservation Association, co-lead four outdoor adventure treks with Adamah Adventures, and worked as an ORISE research fellow at the Institute for Water Resources. Dan holds a B.S. in Forestry from Virginia Tech and an M.S. in Forestry from SUNY-ESF. In his free time Dan enjoys biking, hiking, martial arts, and playing at the dog park.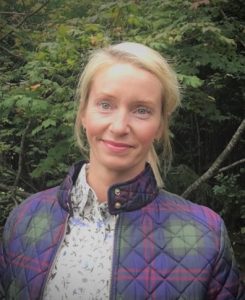 Candice Polinsky
Coordinator, Western States Community Forest & Open Space Conservation Program
Candice Polisky is currently the Western States Community Forest & Open Space Conservation Program (CFP) coordinator located in the Pacific Northwest Region.  Most of her career with the Forest Service has been working with the national forest system which allowed experience with the mechanics of realty transactions.  Several years into the adventure with State & Private Forestry, she enjoys working with new Community Forest partners who become friends.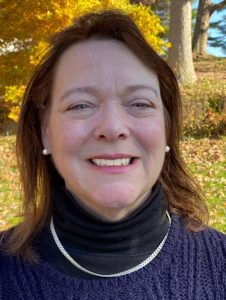 Nancy Stremple
National Urban Forestry Specialist
Nancy administers and manages the National Urban and Community Forestry Cost Share Grant Program and serves as the Designated Federal Officer DFO to the program's National Urban and Community Forestry Advisory Council NUFAC.  The Council advises the Forest Service and the Secretary of Agriculture on Urban and Community Forestry matters.  Ms. Stremple assists the Council in developing and stewarding their
National Ten Year Urban and Community Forestry Action Plan (2016-2026)
.  The Federal and State Urban and Community Forestry programs use it as their guidence document. Nancy has been with the Forest Service since 1992 starting out on Mount Rogers National Recreation Area, but has spent most of her carrer in Urban and Community Forestry. She is a registered Landscape Architect and received her Bachelor's Degree in Landscape Architecture from the Pennsylvania State University.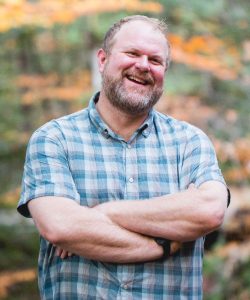 Gabriel Mason Perkins
Exec
utive Director, Inland Woods + Trails
Gabe grew up in Bethel, ME. In 2011, Gabe started as a founding board member of Inland Woods + Trails and since 2014, has served as the Executive Director. In that time, he has led the organizations efforts to acquire the 1500 acre Bethel Community Forest, steward and develop 85 miles of trails at 21 locations across 10,000 acres in nine communities throughout Oxford County, Maine. Gabe holds a degree in Environmental Policy and Planning from the University of Maine at Farmington. He serves as co-coordinator of the Maine Trails Coalition, is a Senior Fellow in the Environmental Leadership Program, and an alumnus of the Community Practitioners Network. He can sometimes be found patiently renovating his grandparents' old home in Bethel with his wife, Jessie, dogs Champ, Mike, and cat, Indiana Jones.
Moderator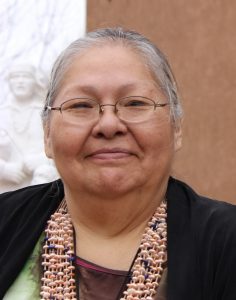 Gail E. Chehak, (Klamath), Tribal Relations and Outreach Manager, AIANTA
Gail is AIANTA's Tribal Relations & Outreach Manager working to cultivate partnerships and support. Gail has worked the National Congress of American Indians, Columbia River Inter-Tribal Fish Commission and Affiliated Tribes of Northwest Indians, where she co-authored Native Peoples of the NW: A Traveler's Guide to Land, Art & Culture. She has served as Assistant Manager of the Indian Craft Shop at the Department of Interior and Executive Director of Indian Art Northwest and Indian Arts and Crafts Association.