Photo Credit: Dolores Park, San Francisco // Miles Farfalle, Pixabay. Below: Mission Dolores, San Francisco // Andrew A. Galvan
Missions & Tribes: Including Native Perspectives in the Historical Record
Juan Bautista de Anza National Historic Trail Webinar Series
Webinar – Missions and Tribes: Including Native Perspectives in the Historical Record
When Andrew A. Galvan (Ohlone, Bay Miwok, Plains Miwok and Patwin Indian) was named the curator of San Francisco's famed Old Mission Dolores in 2004, he became the first American Indian to oversee a California Mission. At the time, he joked he wanted to hang a banner in front of the Mission that read "Under New Management."
His challenges were many, including presenting a comprehensive, objective and critical interpretation of history—a telling that frequently misinterpreted or even ignored the contributions of his Ohlone descendants whose ancestral homes were located throughout the San Francisco Bay Area.
"Proudly, I will tell anyone who will listen, that the missions were built by Indians and for Indians. There is much that has been neglected in the telling of the history of the Mission Indians. Because of the Spanish invasion, the native world was overwhelmed. The environment was dramatically damaged with the introduction of foreign plants and animals. The flu and measles epidemics were very destructive. It was a time of survival and my ancestors came into the missions to survive," said Galvan.
During this webinar, Andy will detail his personal journey and how he reconciled the history of the area tribes with the story previously being told by the California Missions. He will further share tips for other curators of Native American history—at both tribal and non-Native facilities, alike—on steps they can take to present a more complete version of history with the visiting public.
"(It) is comparatively easy to point out mistakes and simple to indicate errors. It is totally different and difficult to correct those mistakes and to supplant those errors with critical truth. Such is the task before all of us who study and write about the Alta California Franciscan Missions. It must be realized that such an accomplishment is necessarily slow, tedious and painstaking," Andy once wrote, echoing a sentiment that runs strong through most interpreters of Native American history.
Misión San Francisco de Asís:
Founded October 9, 1776, The Misión San Francisco de Asís was named for St. Francis of Assisi, the founder of the Franciscan Order. The mission, more commonly known as "Mission Dolores," was named for a nearby creek called Arroyo de los Dolores, or "Creek of Sorrows."
The Juan Bautista de Anza National Historic Trail
The Juan Bautista de Anza National Historic Trail commemorates, protects, marks, and interprets the route traveled by Anza from 1774 to 1776. The National Park Service promotes the preservation of public access to areas related to the Anza expedition so that they can be enjoyed and appreciated.
Andrew A. Galvan, Curator, Old Mission Dolores, San Francisco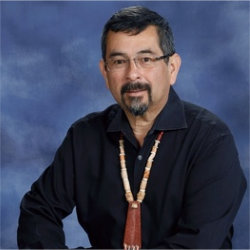 Andrew Galvan is a descendant of the Ohlone, Bay Miwok, Plains Miwok and Patwin Indians whose ancestral lands comprise the greater San Francisco Bay Area Region. In February 2004, Andrew assumed the duties of Curator of Old Mission Dolores, San Francisco, CA. His efforts have focused on developing ways to preserve information about America's ancient past for the benefit of future generations. One of his strong beliefs is that Ohlone people need to know more about their ancestors. In 2006, he joined the Franciscan Pilgrimage Program assisting in pilgrimages to the Alta California Missions. In September 2015, Andrew was appointed by the California Conference of Catholic Bishops to lead a cultural study of all 21 California Missions. The study will include a review of displays and signage, updates to materials used to train docents and guides, and similar updates to artwork and presentations. Andrew earned his B.A. in History from the California State University at Hayward.
Naomi Torres, Superintendent, Juan Bautista de Anza National Historic Trail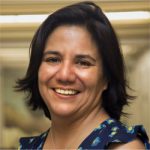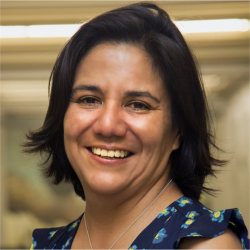 Naomi is the Superintendent of the Juan Bautista de Anza National Historic Trail. She is a conservation professional with more than 25 years of experience working to help communities form deep personal connections with their environment and heritage. Prior to becoming the Superintendent of the Anza Trail, she was the Chief of Interpretation at four National Parks in the San Francisco East Bay and was the community outreach specialist at Golden Gate National Recreation Area and the NPS partner in the development of the Crissy Field Center. A native of El Paso, Texas, she holds a bachelor's degree in Anthropology from Rice University.